The Formula 1 dream is dead, but Toyota's F1 factory is still very much alive.
Since the Japanese manufacturer abandoned the pinnacle of the sport at the end of 2009, its F1 factory in Cologne, Germany, has downsized from over 700 employees to fewer than 200.
During its eight seasons in F1, Toyota built up an impressive array of engineering facilities - all in pursuit of the elusive first grand prix victory that never came.
Engine dynos, gearbox rigs, load-testing machines, a full-size wind tunnel, a centre of gravity rig, resonance rig... the list of manufacturer largesse goes on.
Now, this veritable engineer's wonderland is all for hire - keeping the pennies pouring in and Toyota's remaining staff in gainful employment tackling various innovative projects, automotive and otherwise.
The fastest limo in the world and an electric Radical-based sportscar powered by KERS technology have both come out of the embers of Toyota's extinguished F1 fire.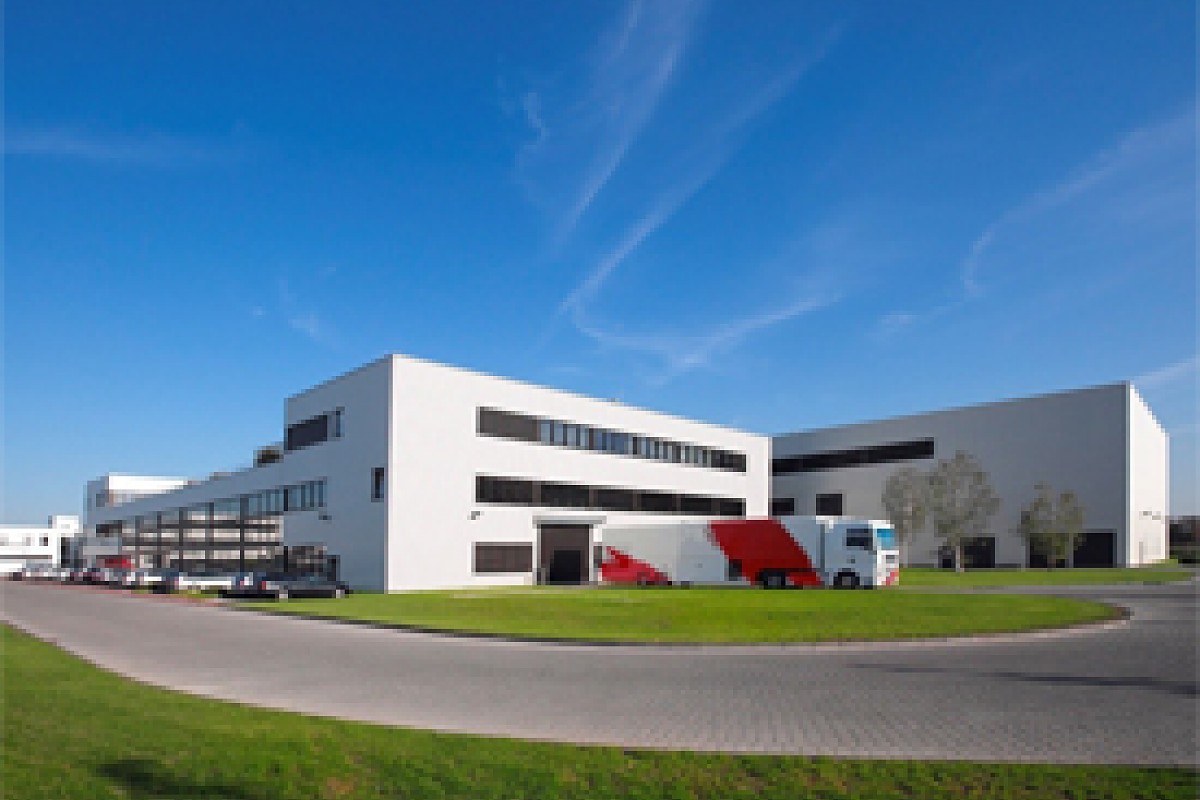 Toyota Motorsport
Moving further into the bowels of the Cologne base, one finds Toyota's un-raced TF110s - one resplendent in test-mule black carbonfibre, the other draped by a dustsheet having completed only a handful of laps around a makeshift test track.
Abortive deals with Stefan GP and HRT to take Toyota's last design into F1 on a customer basis fell through, so the TF110 will remain un-raced, for now...
Nestled deep inside the belly of the beast, beyond a display of the team's past F1 and World Rally cars (plus the gorgeous 1998 'GT-One' sportscar) sits Toyota's state of the art F1 simulator.
Toyota spent a seven-figure sum developing this tool over the last two seasons of its F1 adventure. It uses a cockpit from the 2007 TF107, hooked up to a six-degrees-of-freedom electronic motion platform, which gives the simulator the ability to move in all directions and create sensations of pitch, yaw and roll as the driver accelerates, brakes and corners.
The driver uses a genuine F1 steering wheel, complete with full range of working buttons and dials to adjust fuel maps, diff settings and the like. The simulator is hooked up to a full-blown F1 braking system to help better re-create the feeling of stopping the car through the left foot. It even artificially adds weight as you press the pedal, to simulate braking loads through your leg.
The visuals are beamed onto a 220-degree fixed screen that runs along a concave wall at the front of the cockpit. The system is fitted with the standard McLaren-designed F1 ECU, which also collects data for analysis by Toyota's engineers.
The simulator is run by ex-Renault and Force India engineer Mathieu Le Nail, who came to Toyota in December 2008 and became the company's senior vehicle simulation engineer after a spell on the F1 test team. He is among those who worked closely with ex-Toyota F1 driver Timo Glock to refine the simulator, which became so accurate that Toyota used it to evaluate developments on its real 2009 racer.
"When I arrived at Toyota I did a lot of work there with the guys to develop the simulator and that was quite a good experience," says Glock. "At the end, if you can use this tool to prepare yourself for a weekend, that's quite positive.
"I did a lot of work in it before and after nearly every grand prix - working on baseline set-up and improving the simulator itself. Especially with no testing, it's a good tool and a lot of fun.
"It's a pretty high standard simulator from my point [of view] - set-up work was possible, new parts from the windtunnel you just put it in the simulator, drove it and felt the difference.
"Sometimes, if you had really, really small updates it was quite difficult to feel it in the simulator and sometimes not 100 per cent matching to the real car, but bigger updates and the mechanical work was pretty spot-on."
Toyota's simulator may well be highly accurate, but what is it like to drive? Well, for a price starting at €4000 (with full engineering support) for a day, you can find out for yourself.
Toyota plans to hire this facility out to drivers and race teams - allowing them to develop their own vehicle models on a confidential basis. All Toyota requires is accurate real-life data on which to base the simulation.
A primitive GP2 programme is already underway, as is the facility for switching to a roofed cockpit (based on a Toyota Celica) to allow GT and touring car teams to make use of the system. In an effort to better promote this facility, AUTOSPORT has been invited to try Toyota's simulator first hand.
The car model we are using is the TF109 as it finished the 2009 season. The scene is the Circuit de Catalunya, near Barcelona. This is one of 14 F1 venues available - and the Marina Bay street track in Singapore is due to come online soon.
As simulators have taken off, circuits have become wise to the need to copy their layouts. Many now demand that you use the circuit's own endorsed track scanning company and thus charge large 'entry fees' (€50,000!) for the privilege. This is a lucrative market because any simulator is only really as good as its range of up-to-the-minute track layouts. Fortunately for us, this version of Barcelona is bang up to date.