Set aside the Lotus versus Lotus arguments and two things stand out about the creation of the Lotus Renault GP team - both of which bode very well for the future of Formula 1.
First, after years of showing little or no interest in motor racing activities, Lotus Cars has followed its move into IndyCar and GP2 competition by buying a substantial part of a frontrunning grand prix team. This is no toe-in-the-water - Lotus plans to take over the whole show a few years down the line and has committed wholeheartedly to the sport.
Second, in an era where automotive manufacturers have been deserting F1, Lotus Cars believes that its aggressive brand-building objectives are well served by a move into grand prix racing. Regardless of where you stand on the rights and wrongs of it moving into the world championship and challenging Tony Fernandes' Team Lotus operation, this is good news for the sport.
So why is Lotus committing to F1 in such force when, as Fernandes has pointed out, it could easily have remained connected to the pre-existing team for relatively little investment?
The driving force behind the ambitious Lotus Cars is Dany Bahar, who joined from Ferrari last September. So how did he come to buy into a grand prix team little more than a year into his mission to convert Lotus from a niche player into a major automotive power?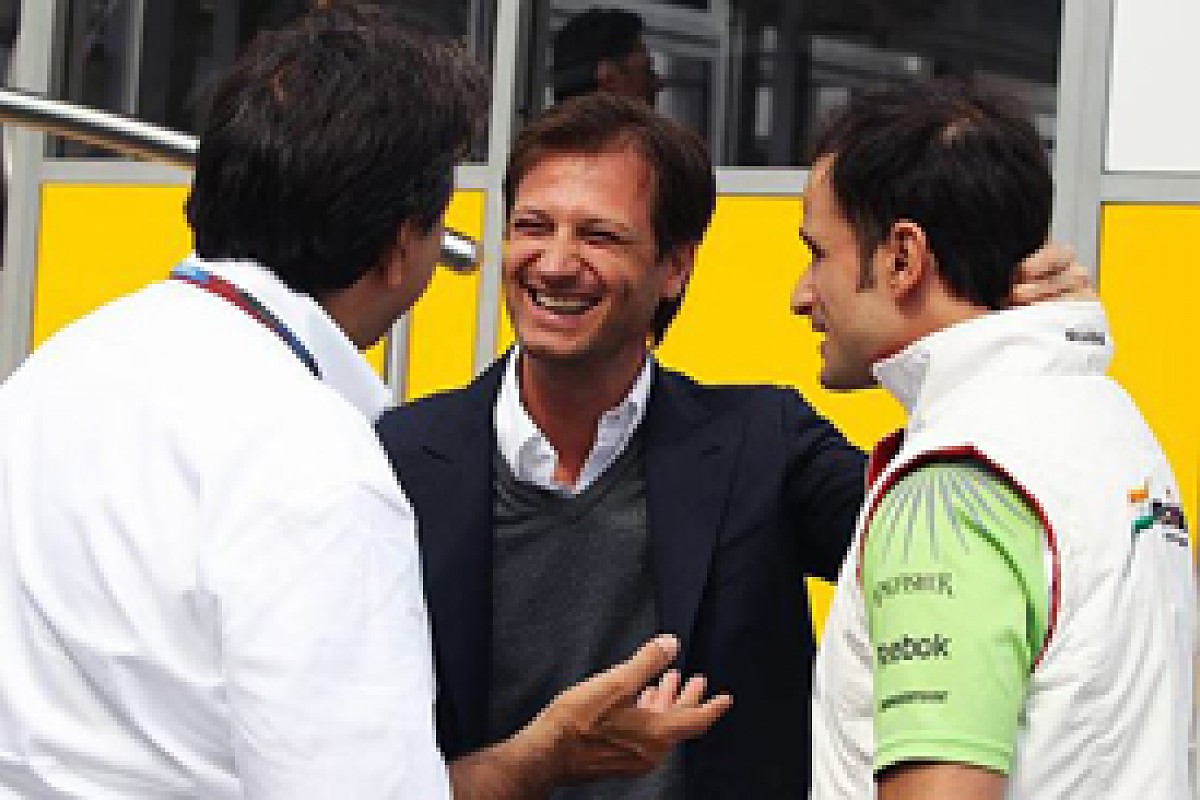 Dany Bahar is already a familiar face in the paddock © Sutton
"It initially had nothing to do with F1," he says of the origins of the Lotus Renault GP deal. "It was all about sharing technologies, synergies and efficiencies, especially on the engineering side for the road car business among the broader group of companies involved. Formula 1 just popped up out of that. The initial intention was never F1."
Soon, opportunity knocked. Genii Capital, which brought a controlling stake in Renault F1 not so long after Bahar joined Lotus Cars, was looking for backing and there was a feeling that Renault would rather cut back its involvement to being only an engine supplier. For Lotus, this was the chance to acquire a fully-fledged frontrunning F1 team. Lotus Cars now had the chance to control fully its destiny in F1 and achieve its brand-building objectives.
"We wanted to attempt to move the brand upmarket while still maintaining the core values of the company and the the products that serve our long-term customers, such as the Elise and the Exige," said Bahar. "But I feel, and our shareholders feel, that the Lotus brand has the potential to come out with products that fight within the more established environment of sportscar manufacturers.
"Look at Aston Martin, Maserati, Ferrari and Porsche. I don't think that there is one sportscar manufacturer that is not involved in motor racing. It's logical that motorsport is a key element of not only the marketing activities, but also in sharing synergies in technology between the two areas. The peak of this is obviously F1."
It's easy to attempt to characterise Lotus's ambitions as wanting to become the British Ferrari. Bahar baulks at this as for him, the real target is Porsche with its broad range of cars.
"I've always said that it's the British Porsche because the Ferraris, the Aston Martins, the Bentleys do not offer the full range of cars in their product line-up. We do. And only Porsche offers this, with an entry level sportscar and up.
"We would rather compare ourselves to Porsche as a brand - not in size. But the model that Ferrari is using in marketing in motorsport obviously makes very much sense."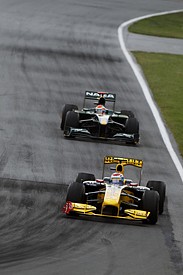 Group Lotus's decision to join Renault rather than the existing Lotus team has proved controversial © LAT
To hear a car manufacturer talking about grand prix racing in positive terms, rather than as a waste of resources, is refreshing. It is perhaps partly a reflection of the repositioning of the sport in this era of resource restriction agreements and limited testing. Suddenly, it's possible to talk about being successful and efficient and be taken seriously. Certainly, that is what Bahar regards as the target for his newly-acquired team.
"It was always one of the teams that generated a lot of success with limited resources. This is what we are trying to do in our car company. We don't have billions and billions to spend but we have ambitious plans, so we need to be careful where we spend it and how we spend it.
"This is not the big spending approach. The targets are very clear - we would like to be fighting for wins so nothing less than what has been achieved this year is the target."
So we come onto the thorny issue of the name and the right to lay claim to Colin Chapman's legacy in F1. Bahar, who is confident that Lotus Cars is on firm legal grounding coming into grand prix racing against Fernandes's Team Lotus, is claiming his share of the heritage. But he insists that that does not extend to the Team Lotus name.
"We do not claim to be Team Lotus and we don't want to be Team Lotus," he says. "What Team Lotus has achieved in the past is exceptional and they deserve credit. We aren't trying to be them. We are a modern car manufacturer with an ambitious plan and will also be modern in the way that we pursue our racing activities.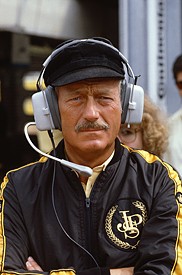 Lotus founder Colin Chapman © LAT
"However, the heritage and tradition is important for any sportscar manufacturer. I don't think that there are many other brands out there that can claim such a heritage of motorsport success as Lotus, whether this is Team Lotus or Lotus Cars as many years ago it was under one roof and managed and owned by one person.
"It is about tradition, it is about being built up, but our team is a new team - a Lotus Cars team - and the black and gold is one of the most beautiful liveries out there. Since we have access to it, why should we not use it? We want to use the black and gold in other activities, not only in F1."
Again we have the emphasis on brand-building. The bottom line is that Bahar's ambition is to unify Lotus both on the road car and the race car side. While there were legal distinctions between the original Team Lotus and the car production side, his desire is to hear the brand speak with one voice.
"I don't make a distinction between the Lotus F1 brand and the Lotus car brand," says Bahar. "On the road car side, Mr Chapman kept the core values across so many decades and we are trying to keep those. But the world has changed, the customers have changed and the position of the brand has to change a bit.
"I don't want to say that it's a British icon, because McLaren is a British icon already. I don't have a distinct vision for F1 because I see the Lotus brand as one."
At a time when the Lotus brand in F1 alone is divided between two teams, that might take a while. But in racing terms the idea of Lotus as a 'British Ferrari' will appeal to some fans. The grandstands at next year's British Grand Prix will tell us a lot about how successful it has been in achieving its aims in the first six months.