Sixtieth anniversaries should always provide plenty of impetus for celebration and 2010 enjoyed more jubilees than most seasons. Such was the feeling for the year just gone that some were even moved to suggest it been the best since the Formula 1 World Championship became a reality on March 13, 1950.
The jury is still out on that though, for F1 has delivered many scintillating seasons - and one can immediately recall a host of so-called 'golden years'. But if closeness of the title fight be the criterion, then certainly 2010 rates consideration.
The year might also be remembered for the fact that a real sense of calm - and therefore purpose - reigned in the paddock for the first time in many a year (some suggest since 1992, when Max Mosley first got a real grip on his FIA presidency). If 2010 saw the closest title battle in a decade, it certainly saw the calmest paddock in double that period...
The season opened to financial security for the teams after a revised (2010-2012) Concorde Agreement was signed in August last year, but there were initial doubts about F1's political stability. Jean Todt - whose own stellar world rally co-driving career was totally shaded by his achievements as, first, Peugeot sporting boss, then Ferrari sporting director - was elected as Mosley's successor by an overwhelming majority of the FIA's General Assembly in October 2009, in the process shattering the dreams of those who had perceived his opponent Ari Vatanen to be the only chance for meaningful change at the top.
Would Todt prove as divisive as had Mosley, or, for that matter, as he himself had as Ferrari's team principal? The first inkling came in Abu Dhabi less than a fortnight after the elections: Ron Dennis, Todt's nemesis as McLaren team boss and previously persona non grata in FIA circles was publicly greeted on the grid.
Then came news that the FIA had agreed a deal with former Renault team principal Flavio Briatore - he of 'Crashgate' infamy - whose lifetime F1 ban, imposed by a Mosley-ruled World Motor Sport Council, was overturned.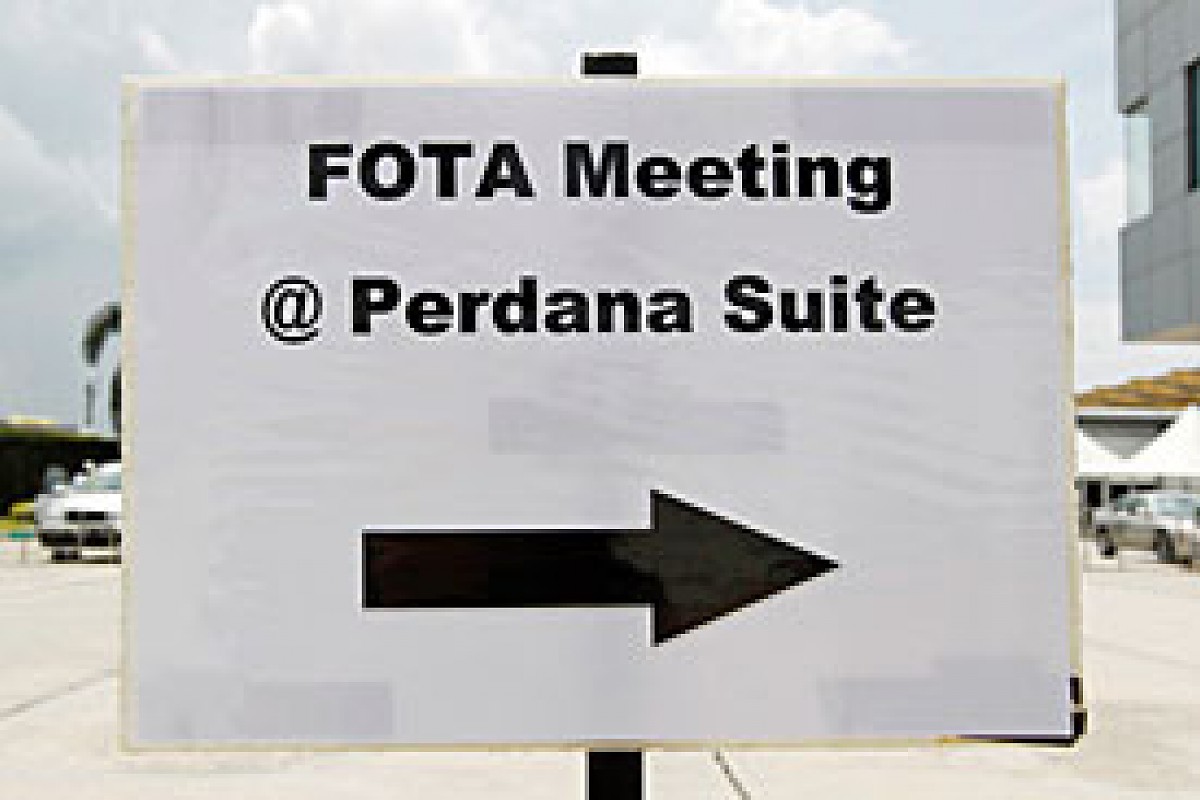 FOTA ranks swelled in 2010 © LAT
Both have been paddock regulars since - unthinkable in the Mosley days - and a welcome sign that Todt is his own man, presiding over the FIA in his own style. Under his direction have come major organisational changes both within the FIA and its various sporting genres, with the watchword obviously being 'less spin; more substance', and 'stability' the byword.
To be fair, the provisions of the (mainly) FOTA-driven Concorde, which in turn governs the make-up of committees such as the Formula 1 Commission, have ensured more than a modicum of regulatory stability. But it is to Todt's credit that he accepted the position knowing full well he would not have the run of the sport Mosley-style, and that the team's collective had within the past two years mutated into a cohesive body representing all 12 outfits.
But, if relations between the teams and the governing body are the best they have been for many a season, one wonders whether that holds true of the situation between the FIA and FOM, the commercial rights holder for the past 13 and next 100 years.
Where Mosley and the man that represents the interests of the commercial rights holder Bernie Ecclestone were said to be joined at the hip, the relationship - certainly during the Korean Grand Prix weekend - between the latter and Todt seemed arms-length at best. Ecclestone's quip to reporters on that Saturday, exactly a year on from Todt's election, provided an inkling: "What's good about him is that he's left us alone, Formula One-wise..." Never said that about Max, did Bernie...
Strangely, though, Todt did not leave 'us' alone, merely going about his business without fanfare - with the appointment of driver stewards, the sensible ruling of the World Motor Sport Council on team orders and low-key press releases and bulletins being just three such instances.
He was present in Bahrain, in Monaco, in Korea and Abu Dhabi, yet no media conferences were called (save in Bahrain - subsequent to which no transcript was distributed despite being typed...), although he has recently made his presence felt, stating, for example, that the FIA would in future also evaluate tracks' spectacle value, not just their safety standards. Was that a swipe at FOM's favourite track architect, Herman Tilke?
How the relationship between the FIA and FOM holds up in future, particularly when the sport commences negotiations over a 2012-onwards Concorde, is a burning question. It is known that FOTA is pushing for an increased slice (up from 50 to 75%) of the sport's underlying revenues, with the FIA next in line due to uncomfortable shortfalls in its coffers. So, where before the FIA and FOM ganged up against the teams, the tables could turn on FOM.
Yes, during 2010 there were the odd skirmishes, such as bans on truck tractors in the paddock due to the CRH holding the rights to logos within circuit confines. There were also doubts over the Korean GP going ahead and concerns over costs to teams of freight and facilities, but the vitriol of the past was mercifully conspicuous by its absence.
(As an aside, sources suggest the teams have commenced sharpening their knives, and are due to meet to discuss Concorde strategy within the next fortnight.)
The make-up of the FIA's International Court of Appeal, too, changed substantially during the past year, but, again, many of the provisions were demanded by Concorde. Todt's WMSC has, though, mainly driven the requirement for F1 teams' key staff members to be licensed (à la football), and if there exists dissent between FOTA and the FIA, it is over this issue.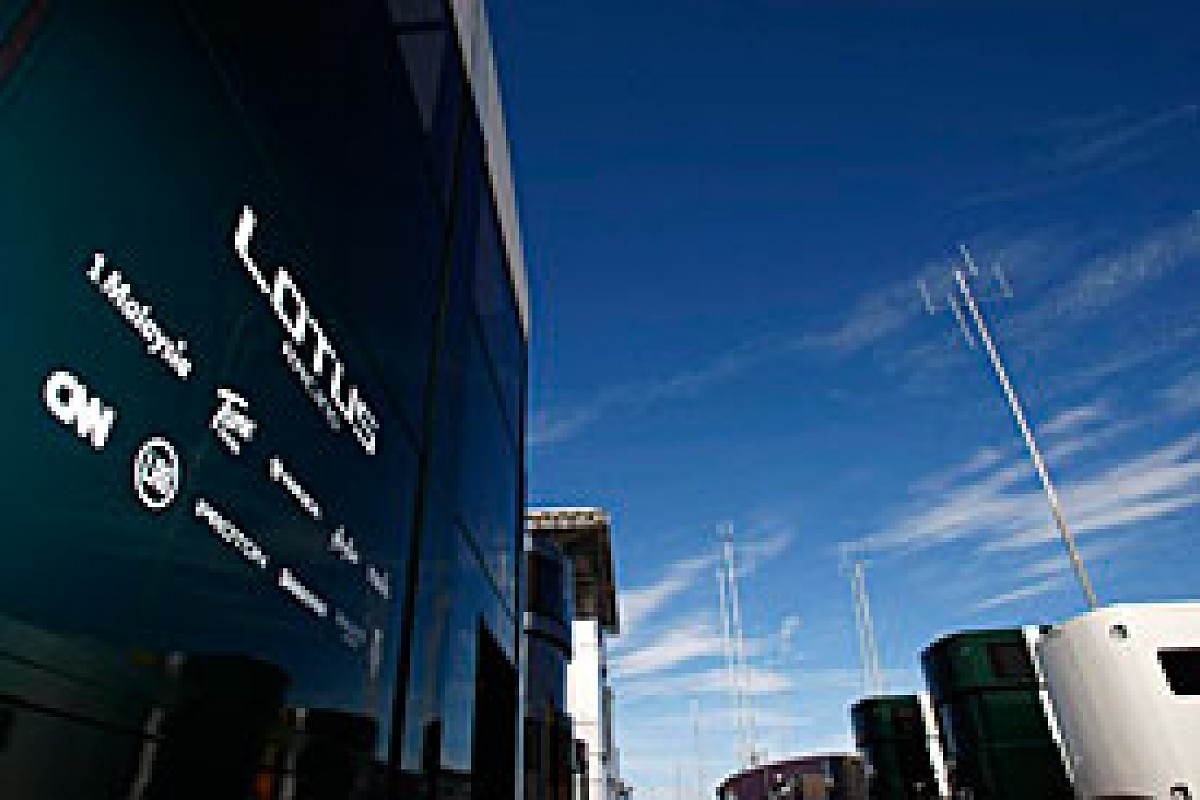 All the new teams failed to score points © LAT
From a sporting perspective it was all change, for where the likes of Toyota and BMW had graced the grid in 2009, their places had been taken by a reincarnated Lotus, a Virgin and the low-rent HRT outfit. The Sauber name and team also made a return at the last minute after BMW's deal with the mysteriously named QADBAK organisation collapsed.
Thus there were just 12 teams on the grid rather than the 13 promised. A dozen was more than F1 had seen for well nigh a decade, but, if proof were ever needed that F1 surely needs quality rather than quantity, this season proved precisely that. Where Mosley once trumpeted that budget teams could compete on $40m, the trio of newcomers spent way more on six non-scoring cars than did Sauber on its two, which amassed 44 points for the Swiss team. F1's screwy economics, therefore, remained a constant.
However, a welcome return was made by Cosworth, which basically updated its CA2006 V8 to comply with the latest long-life, fuel-efficient regulations. After a few hiccups, the unit, dubbed CA2010, regularly powered Williams to points' finishes, although, as previously related, the newcomers - effectively forced to use the engine as part of their entry conditions - were not as fortunate.
That said, FOTA's Resource Restriction Agreement started to bite, with there being a maximum of 45 technical staff members per team present at races. Costly wind tunnel/computational fluid dynamics usage was vastly reduced, while in-season testing was a total no-no. How on earth the sport hopes to groom up and coming drivers in its art and science remains a hot issue. F1 could do well to remember that its newest champion first tested (on grand prix Fridays) at 19, later becoming the only teenager ever to score a point...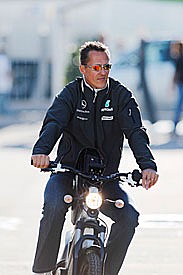 Michael Schumacher's season was underwhelming © LAT
The refuelling ban and moratorium on KERS turned strategies on their heads, as did Bridgestone's switch to a 'weaker' front tyre, but still the cream rose to the top, and once again we had F1's three current majors (Red Bull, Ferrari, McLaren) fighting it out at the sharp end, with Mercedes - which acquired Brawn GP after Ross's team took both 2009 titles - and Renault and Williams getting looks in.
The three-pointed-star a year ago announced the return of seven-time champion Michael Schumacher, with the Germans talking optimistically of challenging for the championship, but it was soon apparent that F1 (and its regulations) had moved on since 2006, leaving him floundering. Will he find the going any better in 2011? Most paddock sages don't believe so, but that goes beyond the remit of this column...
So, in summary: not only did F1 2010-style deliver one of its tightest seasons, but one of its least political ones, too. That surely can be no coincidence.