When Formula 1 ringmaster Bernie Ecclestone suggested shortly before the sport's summer break that two of the current 12 teams would hardly be missed, and that F1 only needs ten teams (20 cars) to put on a world class spectacle. He might have had a point, for the demise of one or two backmarkers would hardly be missed - purely because the action up front has been so enthralling.
And anyway, the sport has, after all, lost around two teams for every F1 season since the world championship began in 1950, pointing to an endless list of prospective entrants. It was ever thus.
At the moment at least five outfits are hopeful of being chosen as F1's 13th team -
replacing the stillborn USF1 operation. This despite just seven months remaining in which any chosen operation (should there even be one) would need to design, build and develop cars and install the necessary infrastructures. Perhaps the stars in their eyes are such that they firmly believe they could do so...
So, okay, the smaller teams may have inadvertently been a factor in the title battle; Mark Webber could have done without Heikki Kovalainen's Lotus ahead of him in Valencia, just as Fernando Alonso could have done without being overtaken by Sauber's Kamui Kobayashi for seventh in the closing stages of the same grand prix. But, in real terms, absences from proceedings of the likes of Lotus, Virgin, HRT and one or two others would hardly be competitively conspicuous - for now.
But if one or two frontrunners withdraw - and, make no mistake Mercedes could divorce Chrysler overnight and then its presence might come in to question; Renault has twice before quit F1 before and Ferrari has increasingly threatened to do so; so such a scenario is hardly sci-fi - then grid sizes could fall to 14 or even fewer cars.
This would cause a domino effect which may spell the end of F1 as we know and love it.
Thus F1 should do everything in its power to retain teams rather than wish them away, and Ecclestone, as CEO of the commercial rights' holding company, should surely share with the FIA, motorsport's governing body, overall responsibility for the continued health of Formula 1 and its feeder formulae.
What could, therefore, lie behind this extraordinary state of affairs? Could it be nothing other than plain old money? As Robert Zimmerman (aka Bob Dylan) once sang, 'doesn't talk, it swears'.
In terms of Schedule 10 of the 2010-2012 Concorde Agreement, the CRH is obliged to pay a maximum of US$30m to the new (so-called Column 3) teams on the basis of the lesser (per team) of US$10m or US$30 divided by the number of Column 3 outfits (so $US7,5m in the event of four, etc.).
These current three teams are, therefore, each entitled to the full figure and thus any decrease in their number would result in the rights' holder saving US$10m per team a year for the duration of the present agreement. Should all three depart before the season ends, the overall saving could amount to as much as US$72m - down from the initial US$90 due to the first six instalments (of ten) for 2010 having fallen due.
The CRH was reluctantly persuaded into agreeing to the Column 3 money by an FIA then presided over by former president Max Mosley as a means of attracting new blood to the category to counter the threat of a breakaway series, formed by 'rebel' (FOTA) teams. Perhaps with that challenge to F1's status as the world's premier motor racing formula consigned to history (for the immediate future, at least), Ecclestone views the payments as an unnecessary extravagance.
"But in general this year has been a bit of a nuisance because it has cost money to keep these [struggling] teams in. It has cost a lot of money to pay for them to compete," he said in a recent interview with London's Daily Telegraph.
For clarity, Concorde provides for teams to collectively share 50% of F1's retained revenues; however, Column 3 monies are over and above any monies paid to the teams in the course of the agreement. Thus the commercial rights holder has at least 72 million reasons to wish for the demise of the likes of Virgin and HRT - and possibly even Lotus, although he did stress in the interview that "Lotus is a good name. I wouldn't want to lose them."

However, even more ominous than the short term view taken by the almost 80-year-old (he enters his ninth decade on October 28) is his long game, for the present Concorde Agreement expires in a little over two years and already the teams, led by Ferrari, have made clear their demands: a minimum of 75% of F1's underlying revenues.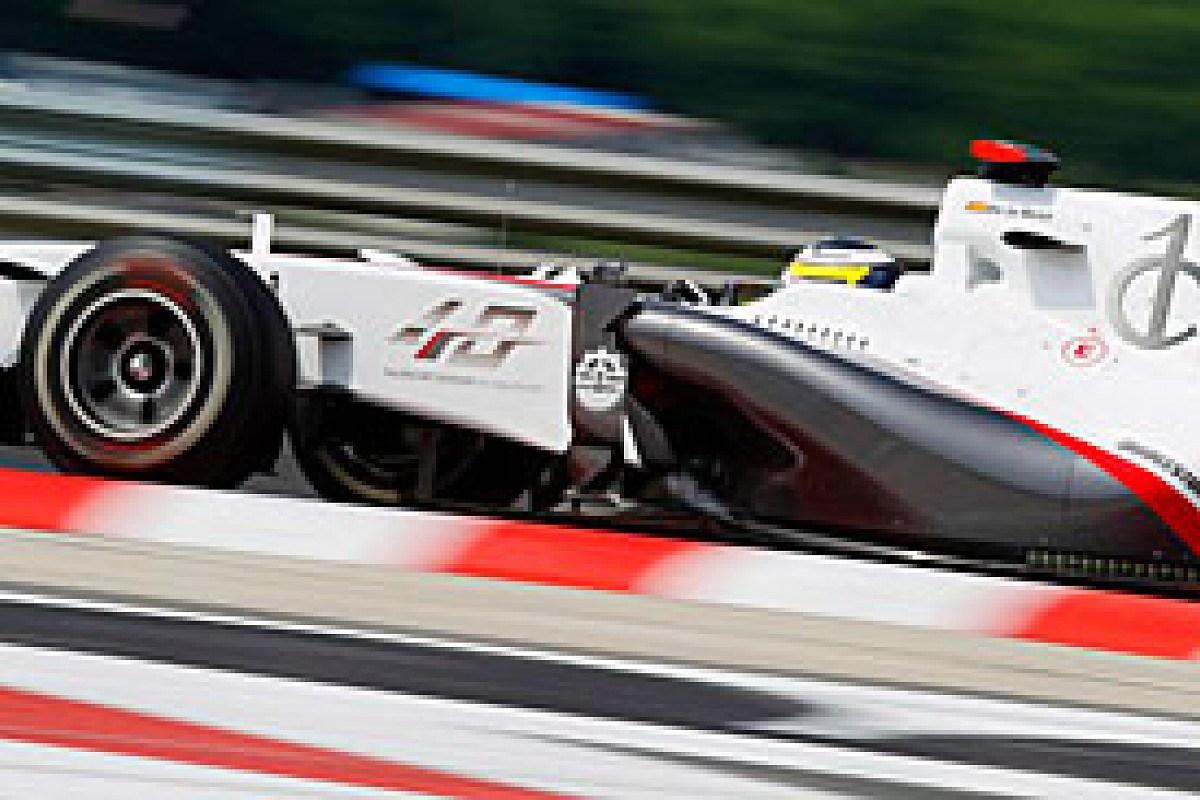 Some teams have lacked sponsors this year © LAT
In addition, sources suggest relations between the governing body and the commercial rights holder are not as sweet as they could/should be, with the new regime determined to wrestle back control of the formula it owns but leased to Ecclestone and family for a total of 113 years. Ecclestone's family trust in turn sold out to various parties before the rights ended up with private equity house CVC Partners.
In addition, the same sources - who exclusively divulged to this column an alleged estimated $10m budgetary shortfall faced by the governing body, due to the annual royalty fee presently paid by the CRH to the FIA for the last 13 years being omitted in the subsequent 100-year extension of the contract - advises the governing body is intent on clawing (at least) that amount back before adding its signature to any future Concorde Agreement.
In fact, suggests one insider, the FIA is pushing for a total overhaul, and will only put pen to agreement subject to a total restructuring of the deal...
Thus, in addition to challenges such as falling live and television audiences, vastly reduced Paddock Club revenues and increased calls for HD/3D broadcasts, the CRH faces at least two major financial hurdles: reinstatement of (at least) the FIA's royalties, and demands for vastly increased revenues from teams.
It cannot be coincidental that, while the Formula One group trumpets ever-increasing revenues and expanding sponsorship portfolios - with names such as LG and UBS joining companies like Allianz and DHL as partners to Formula 1 Management - long-established teams such as Williams (established in 1977), Force India (1991 in its original, Jordan guise) and Sauber (1993) have large empty spaces on their cars.
While it is true that teams ultimately benefit from the patronage of FOM's partners in that they share 50% of the retained income between them, it is nonetheless a fact that they individually receive on average $4 per every $100 contributed by any FOM sponsor, whereas the CRH retains $50 - proving, if nothing else, there is something seriously amiss with F1's present financial model.
However, under any new Concorde Agreement, likely to run from 2013-17, those numbers are likely to change radically. Therefore Ecclestone, canny businessman that he is, is obviously preparing the ground for the next round of talks. As negotiations for the present agreement took over three years before a semblance of consensus was reached, and with just 28 months remaining before the current edition expires, he knows time is of the essence.
Ultimately, do the likes of Ferrari and McLaren really care whether the bottom line increase amounts to exactly 75% of revenues, or whether their increased share of the pot equals a commensurate increase in revenues equal to 50% of their current 50% take?
In the piranha-eat-piranha world which is F1 it is very much a matter of each team for itself, and their primary considerations are the bottom line, with aspects such as performance generally coming a distant second.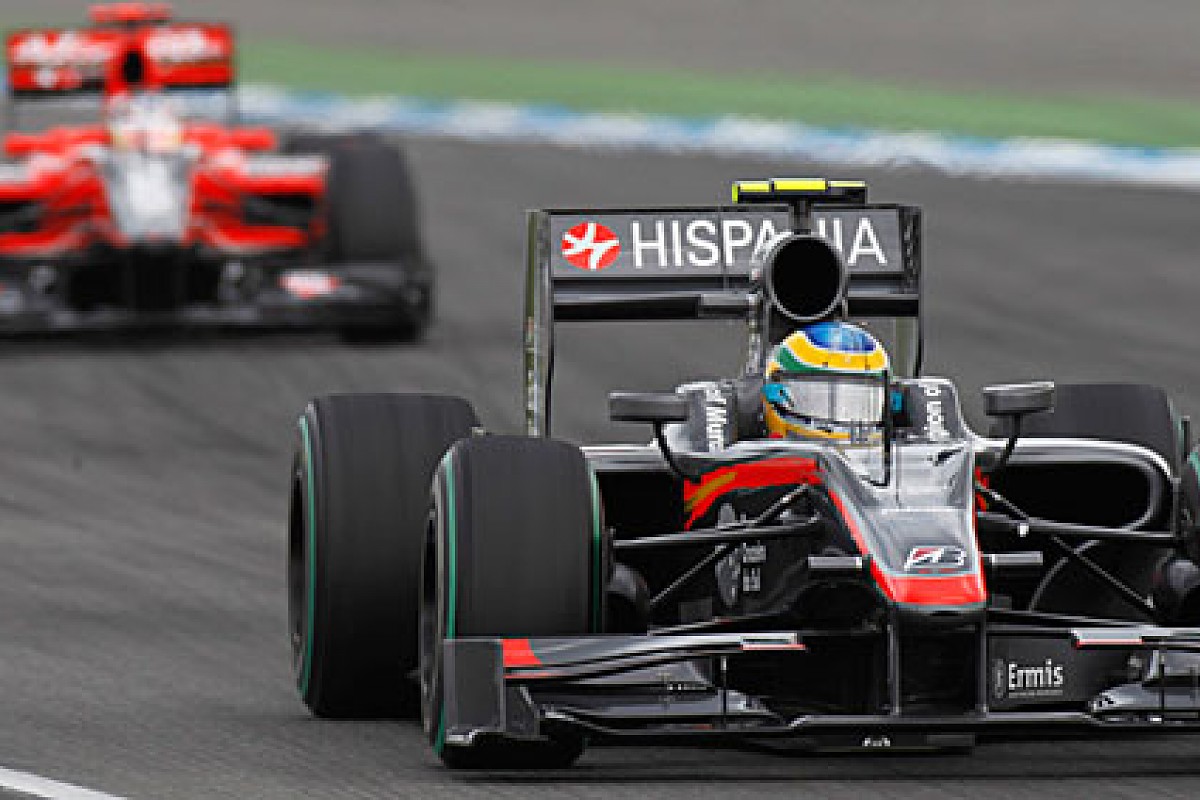 So, by reducing the number of teams Ecclestone is able to pay each of (say) ten survivors more while retaining a larger portion for himself - and hence his desire to see the number of teams reduced substantially and all being either Column 1 or 2 teams, with this differentiation being determined according to a complex formulae which takes into account championship performance over the previous three seasons, plus historic values.
That the CRH will, either way, need to increase payments to the teams under any new agreement (as occurred with the present agreement, when payments increased from a bargain basement 23% level to 50%), plus reach some form of deal with the FIA, seems as inevitable as Michael Schumacher pulling another dubious move. But Ecclestone is sure doing everything in his power to minimise the damage while increasing FOM's revenue streams by attracting corporate partners.
The following calculations, using notional values, serve to illustrate the situation. The current (2010-2012) model:
The present nine Column 1 and 2 teams, plus 3 x Column 3 (50%)
Ave F1 revenues 2010-12 		$1000,000,000
Est FOM annual costs 			$ 100,000,000
Retained revenues 			$ 900,000,000

Team share 				$ 450,000,000
Ave per team (approx) 			$  50,000,000

CRH gross retention per annum 		$ 450,000,000
Col 3 money 				$  30,000,000
CRH gross retention per annum 		$ 420,000,000

Then, using the same values, the 2013-17 model and Column 1 and 2 teams only:
			   13 teams (75%)    10 teams (75%)    10 teams (66%)

Ave F1 revenues 2013-17    $1000,000,000     $1000,000,000     $1000,000,000

Est FOM annual costs 	   $ 100,000,000     $ 100,000,000     $ 100,000,000

Retained revenues 	   $ 900,000,000     $ 900,000,000     $ 900,000,000

Team share 		   $ 675,000,000     $ 675,000,000     $ 595,000,000

Ave per team (approx) 	   $  50,000,000     $  67,500,000     $  59,500,000

CRH retention per annum    $ 225,000,000     $ 225,000,000     $ 305,000,000

Thus, with just 10 teams to satisfy under any new Concorde, the CRH would need to pay out just 66% of shared revenues (retaining 33% - $305m pa), equal to paying each of 10 operations an average of $67.5m, versus the $50m of the 13-team option and just 25% retained revenues ($225m). Thus, existing teams would be (more than) satisfied by receiving an additional 20%, while CVC Partners would gain to the tune of $80m annually, or $400m over the anticipated five-year duration of the new Concorde.
However, none of the above will be of any consolation to the principals and estimated 500 combined staff of the Column 3 teams, all of whom worked wonders to make the grid, and now seem destined to be sacrificed on the altar of (future) private equity profitability.