When the Austin United States Grand Prix project was announced on May 25, there was widespread scepticism. This was a ground-up project, which required hundreds of millions of dollars to be invested to stage a race in a country where Formula 1 has struggled ever to establish itself as anything other than a minority motorsport interest. Big ask.
Recent announcements have blown the scepticism out of the water. With the announcement that billionaire Red McCombs is involved and the local government is seemingly supportive, there is now a feeling that Formula 1 will indeed return to the United States in 2012.
Plenty still question whether promoter Tavo Hellmund's aspirations to run the race for four or more decades will come to pass - and rightly so given the cost of holding a grand prix - but with so many F1 teams facing potential financial shortfalls over the next few years, this new-found confidence in the US GP is a huge boost, particularly coming so soon after the US F1 affair.
It's often said that F1 needs the USA more than the USA needs F1. That's unquestionably true, but just how important is it to the sport? The answer is very.
From a car manufacturer point of view, the USA is a huge market. Only China (with four times the population) exceeded it in terms of car sales in 2009, and with over 10 million units shifting per year, that can only boost the bang marques - not to mention tyre manufacturers - get for their buck by being in F1.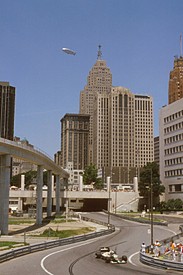 The 1986 US GP in Detroit © LAT
The same applies to commercial sponsors. The US remains a massive consumer base, and with teams pushing the unparalleled global reach of F1, the arrival of a credible United States Grand Prix will make the battle to reel in backers that little bit easier (but not easy).
But F1 is, above all, a sport. Commercial interests are vital for its prosperity, but from a purely sporting point of view, F1 must have a race in the United States. After all, this is a world championship and a world championship which, as it did last year, features not a single race in North America risks ridicule. This has been a problem going back all the way to 1950.
For the first nine years of what is now known as the Formula 1 World Championship, it paid lip service to its title by including the Indianapolis 500 on its calendar. A 'proper' world championship race was first held in 1959, at Sebring and then in 1960 at Riverside, the final two years that Indy remained a (pointless) points race.
This was a precursor to a golden era of grand prix racing in the USA as, from 1961, it had a stable home at Watkins Glen - a road course that fitted in well with the European scene at the heart of F1.
This came to an end after the 1980 race, through a combination of safety fears and commercial question marks. For the next decade or so, grand prix racing in the United States didn't have a chance. Save for Long Beach, which first hosted the snappily-named United States Grand Prix West from 1976-1983, the sport became nomadic. Dallas, Detroit, Las Vegas, Phoenix... none ever established themselves as a credible event or grand prix and F1 vanished from the country from 1992-1999.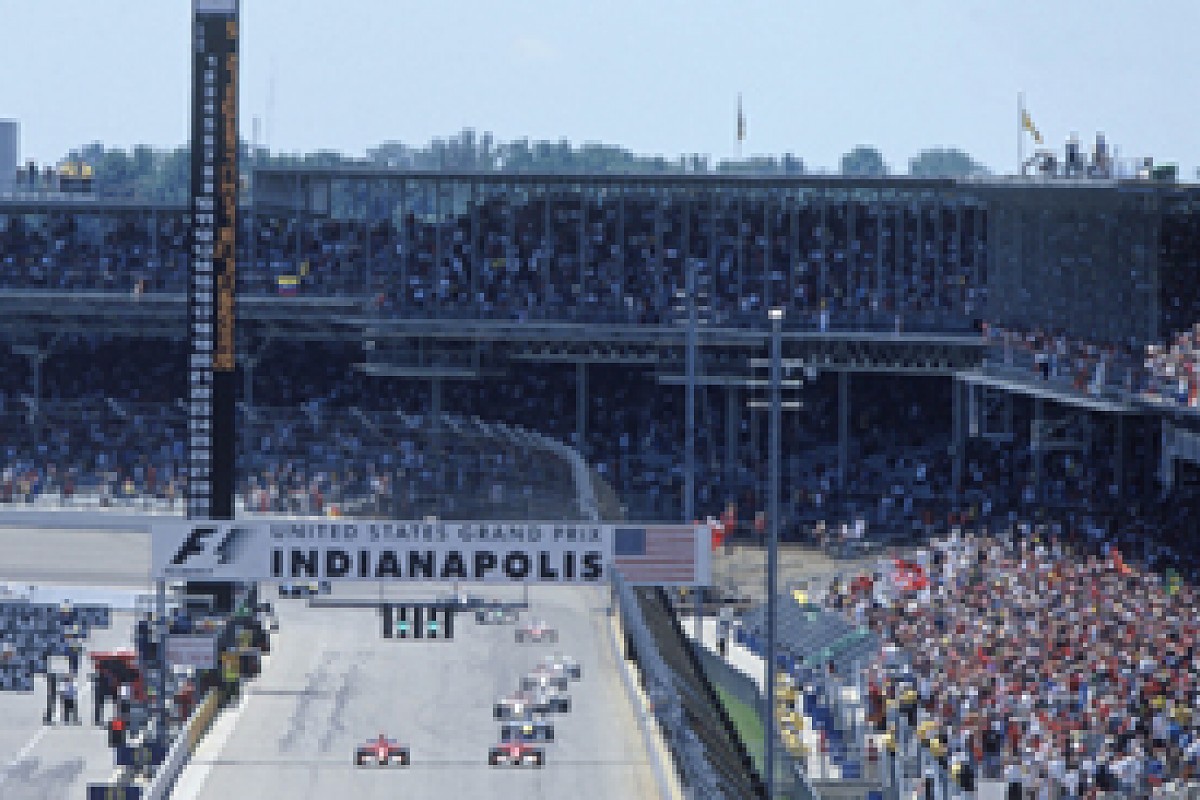 F1 left the USA after Indianapolis in 2007 © LAT
Indianapolis might have become the long-term home for F1, had the sport not, in a moment of spectacularly arrogant, short-sighted and inward-looking self-destruction, allowed the 2005 race to descend into farce.
It was no surprise that, once the 2007 US Grand Prix had taken place, F1 once again bade farewell to the USA, but it would be a mistake to blame that solely on what happened two years earlier as crowds at Indy had been in decline.
The Texas project has reignited hope for F1 in the USA, but that's not enough. The USA has held two world championship races before and must do so again. Talks are believed to be ongoing with various promoters for a second race in the country, and if a credible, well-backed, project can be found to join Austin on the calendar, the sport must stop at nothing to make sure that it can happen.
In America, the big event vibe is king. Austin organisers have impressive plans to make their grand prix more than just another race, and if a second venue in the USA can do the same, the seed might yet be sewn for F1 to take root in the country. It's hard to see it ever becoming massive news in America, but if F1 can become credible and sustainable there it will only be to the benefit of the teams and fans alike.