For a team fighting for the world championship, there are invariably any number of high-pressure calls - and anticipation of likely problems - to be made over the course of a season. The law of averages usually ensures you are tripped over by one of these every so often. But of the three title-contending teams, one is being caught out far less frequently than the others. Let's be clear: these are, for the most part, errors only in hindsight. In the intensity of the moment it's different.
So we had Red Bull leaning out its engine in Bahrain to save fuel and triggering a spark plug failure that lost it the race. Then there was the same team leaving their drivers out a lap too long in the change from inters to dries in the early stages of Australia. In Malaysia, McLaren and Ferrari failed to do the common sense thing of a banker time in Q1 and ended up at the wrong end of the grid. Red Bull and Webber made the exact same error there but were quick enough to get away with it.
In China, Alonso made his ill-judged jump start and a few laps later Ferrari and Red Bull brought their guys in for intermediates which turned out not to be needed, meaning they'd lost all the time of an extra pitstop. McLaren did this with Hamilton too, but crucially Button made his own call to stay out - a decision that won him the race, just as had his early call for dries in Australia.
In Monaco, Alonso threw his car into the wall in FP3, damaging the tub so badly he couldn't take part in qualifying. Turkey was the venue for the infamous Red Bull collision, triggered by the team trying to manipulate the order between their drivers and a certain in-team friction that saw the chain of command not being followed.
Montreal was all about which tyres to qualify and do the first stint with, a tricky decision that McLaren got right and Red Bull and Ferrari got wrong. Silverstone became all about the Red Bull front wing choice, another incident that probably lost it a one-two. Ferrari failed to take the common sense course of action there by not telling Alonso to give Robert Kubica the place back, regardless of the moral ambiguity of the incident.
McLaren, upon finding the advantages of its blown floor inconclusive, took a well-researched choice to revert to standard, this probably a key in gaining it a valuable two-four result.

These are all routine incidents for any team in a high-pressure sport. But when analysing the patterns, it's clear that McLaren has made remarkably few wrong calls - and even when it has, it's covered them by splitting the strategy between drivers, so at least one of the calls is right. The easy dynamic between Hamilton and Button - and their very contrasting styles - is surely part of what has made this feasible. McLaren seems to have given itself greater bandwidth in its operation, so it's easier to get the calls right.
Ferrari has made a few more bad calls than McLaren, but actually more of its points shortfall is down to Alonso errors and the unlucky timing of the Valencia and Silverstone safety cars. There have been no more actual team errors than would reasonably be expected of anyone operating in such a pressure environment.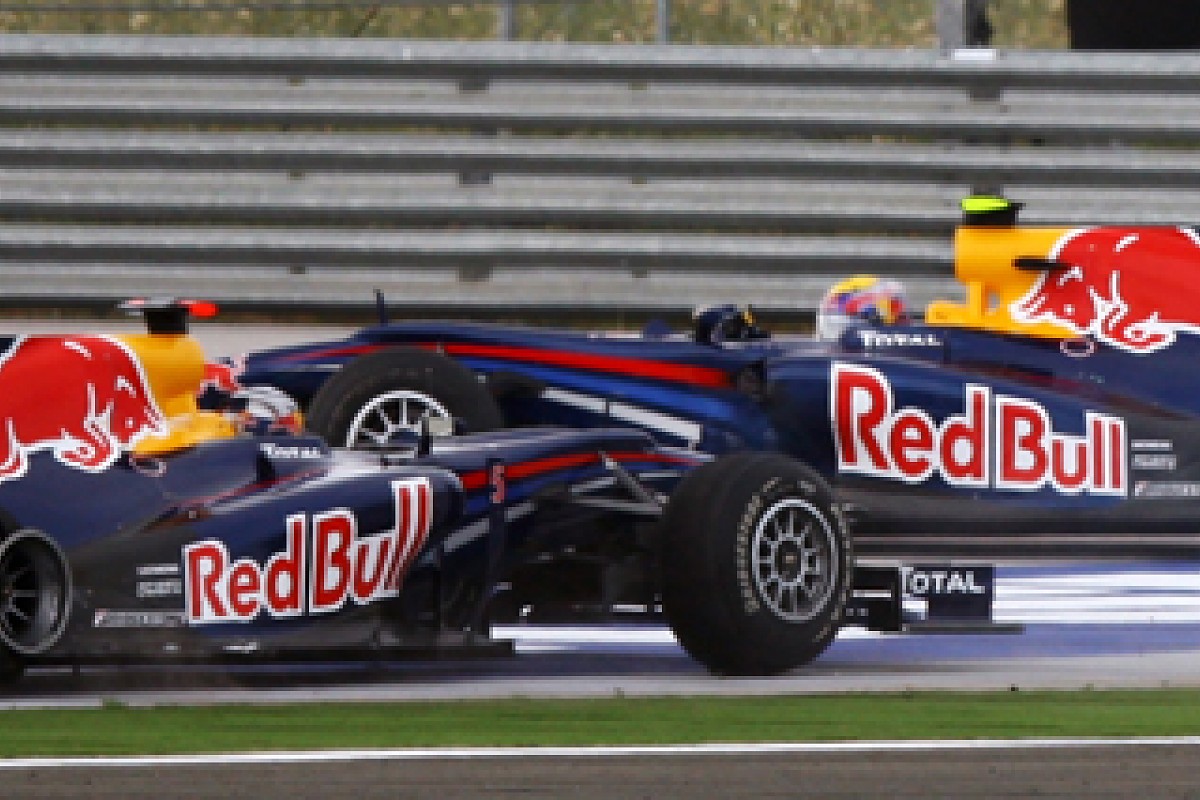 Red Bull, it's clear, has got it wrong more often than either of its rivals. But it's got it more spectacularly right with the design of its car. A few years ago it used to be Ferrari and Renault that made all the right calls and McLaren that was a bit more high-stress vulnerable. But that was when McLaren had a few key distractions: the technical aggression of Adrian Newey, the exceptional but sometimes problem-creating persona of Ron Dennis at the helm, and a poor relationship with the governing body.
Now it's Red Bull that has Newey's push-the-boundaries speed and Ferrari the disharmonious relationship with the powers. Is McLaren about to serenely steer a path through the middle?