While chatting to Red Bull Racing team principal Christian Horner about the fallout of the British Grand Prix front wing controversy, he made a very good point.
"It was our 11th victory out of 98 races, which isn't a bad ratio," he said. As a bare statistic, that 11 per cent win rate is impressive enough. But bear in mind that, six years ago, the team was Jaguar - one of Formula 1's greatest underachievers.
When Jaguar pulled the plug on an 85-race odyssey that yielded a paltry 49 points and only two podium finishes, Red Bull was already well-established as an F1 sponsor.
Owner Dietrich Mateschitz had long harboured ambitions of creating his own team and the ex-ball bearing factory that housed Jaguar became Red Bull Racing in November 2004. Cue people jumping to the conclusion that Mateschitz would grow weary of his new toy when success didn't come easily, like so many big-money investors had done in the past.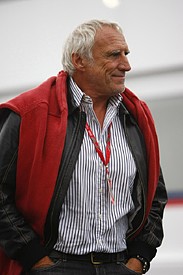 Dietrich Mateschitz © LAT
Mateschitz described himself as "a businessman who plans in long-term projects" just after the takeover, and the subsequent five-and-a-half seasons have proved him to be good to his word. He was patient when others would long have bolted, or, as in the Jaguar days, introduced a revolving-door management policy.
Christian Horner, a former single-seater racer with experience at F3000 level who was then running the Arden International outfit, was installed as team principal ahead of the team's first season, and the fact that he remains there to this day - the second longest-serving current team principal after Frank Williams - is testament to the fact that Mateschitz understood the need for stability as the team built up.
Mateschitz's approach allowed Horner to play the long-game. In year one, using a car compromised almost entirely of Jaguar DNA, Red Bull scored 34 points. Not bad, especially when you take into account Jaguar's 10-point haul the year before. Crucially, the team soon moved to correct one of the great mistakes of the Jaguar days and commissioned a wind tunnel. Although the ex-MoD DERA facility wasn't up and running for the 2005 car, it played a key role in accelerating development. It was part of an ongoing ramping up of technical resources, with Red Bull now based in three buildings rather than the one in which it started.
Then, Red Bull unleashed the lightening bolt that was the first emphatic sign that it was serious about becoming a major player in F1. In November 2005, it signed Adrian Newey, as Horner put it at the time "the Schumacher of designers".
Newey, already well-paid at McLaren, was only willing to sign on once he realised that the operation was, for all Red Bull's good-time image, deadly serious about winning.
From that moment, it was almost inevitable that the team would eventually emerge as a race-winning force. Remember that Newey had almost joined the team when it was under Bobby Rahal stewardship as Jaguar in 2001, only to pull out of the switch hours before it was due to be announced. But four years later, the chance to join the team in its Red Bull guise and build it's technical department up in his own vision unencumbered by manufacturer politics - and instability - appealed.
"When I came very close to joining Jaguar in 2001, the main attraction was that I had a good relationship with Bobby from my days in the states," Newey told AUTOSPORT in an exclusive interview last year. "As it came close to joining, it started to become apparent that the senior management was changing and I was concerned about that. So I continued at McLaren.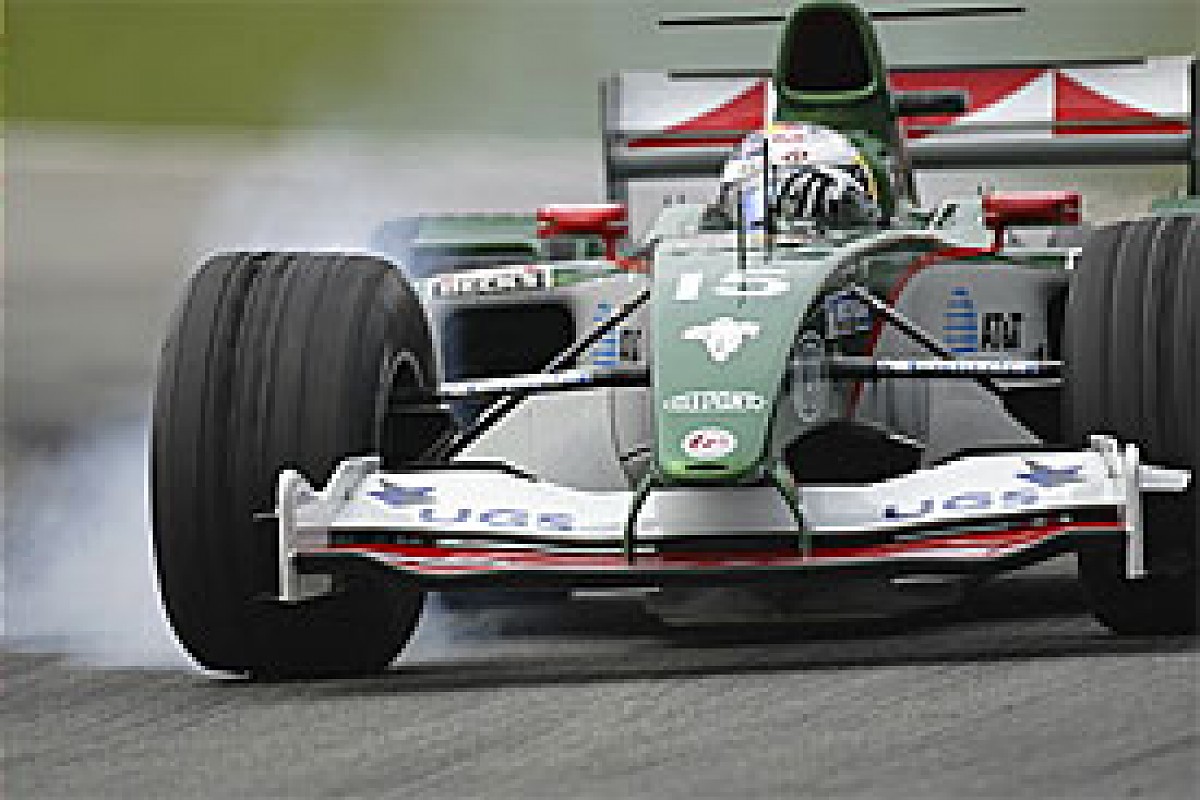 Jaguar become Red Bull in 2004 © LAT
"The thing that particularly appealed to me about Red Bull was the fact that I'd been in a broadly similar position from early in my Williams days through to when I finished at McLaren. I fancied coming to a small team which was young, not yet established and had the determination to go and do well. In that sense, it was kind of unfinished business from the Leyton House days."
That is no throwaway line from Newey. He craves success in his "own" team after his success at Williams and McLaren. At Leyton House, Newey designed cars that allowed a genuine minnow to claim podium finishes and, ironically shortly after leaving the team, his 1990 machine came within an engine stutter of winning the French Grand Prix with Ivan Capelli. Back then, Newey was a one-man band, but at Red Bull he had the chance to assemble a design team in his own image.
Red Bull's aggressive recruitment drive continued unabated, stepping on the toes of the paddock establishment. With the 2006 car effectively a write-off, as Newey arrived too late to influence any of the design fundamentals, 2007 was cited as the year that Red Bull would show what it could really do. Instead of being a season where Red Bull made inroads on the front of the field, it was instead a year characterised by chronic gearbox problems - largely caused by overheating bearings as a consequence of tight packaging - that left it with only 24 points by the end of the season.
The late switch to Renault engines for 2007 didn't help either. Newey had pushed hard to change to the more compact French power plants, but the deal was made too late and the packaging was compromised. This, combined with the distraction of the gearbox problem, made the first Newey Red Bull a massive disappointment.
Mateschitz's reaction is the best measure of his approach. He did... nothing. Well, not strictly nothing for he has always demanded that the team deliver, but what he didn't do is get impatient. The problems were worked through and the team was tasked with fighting for fourth in the following year's Constructors' Championship. With Geoff Willis on board since the middle of 2007 as technical director, they now had a man able to channel Newey's concepts into engineering reality.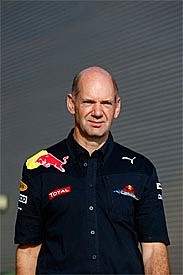 Adrian Newey © LAT
Given the circumstances that compromised the 2007 RB3, it's perhaps fair to consider the following year's RB4 - which was a more neatly-packaged evolution of its predecessor - as the first true Newey car. On paper, 29 points and seventh in the championship looks like zero progress, but despite missing Mateschitz's target by three places it was a big step forward.
Reliability was boosted and at the halfway mark of the season the team held fourth place. The second half of the year yielded a paltry five points, not to mention the embarrassment of being beaten by Red Bull's B-team, Scuderia Toro Rosso.
But there were huge positives. Big investment was being poured into the design of the 2009 car for a season that Newey reckoned featured the biggest rule change since 1983. Politically sensitive as Toro Rosso's performance was, that first win for Sebastian Vettel at Monza included, it did at least show that the team, or rather "Red Bull Technologies" was capable of producing winners.
Again, Mateschitz kept the faith and, in 2009, Red Bull claimed a one-two finish in the third race of the season at Shanghai. Red Bull was at the front, and Newey admits that it perhaps took a little longer than he had originally hoped - albeit for good reason.
"It's probably fair to say that,' he says when asked if it took longer than expected. "The 2007 car was really the learning curve in driving the team. It's easy to underestimate the task and it's not simply a question of drawing a car - it's the whole ethos you're trying to bring on.
"The regulation change was a golden opportunity that we tried to grasp and we showed that as an engineering group we can produce a winning car."
It's difficult to say with any certainty that Red Bull wouldn't have won in 2009 had the regs not changed. Newey reckons that wins would have been possible in this imaginary season - and STR's victory backs him up.
"I would hope so," he says of whether the team would have won races had the old regulations continued into 2009. "But with the old rules, you are always playing catch up because it was a very iterative process. Nobody was coming up with any particularly new ideas under the old rules. The philosophy was well-established and it was about chipping away at tiny details.
"Once you are in that position, it's as much as anything about how efficient and how large you are in terms of wind tunnels and CFD. It's an iterative process and the number of iterations does count - that played into the hands of the more established teams."
Come the rules reset, Red Bull excelled. Arguably, it was only freak circumstances that denied it a Drivers' and Constructors' Championship double. The 2009 Brawn, which stopped the Red Bull steamroller, has been described as the most expensive F1 car in history because of Honda's willingness to write off the whole 2008 season to focus on it. With a less skewed playing field, the advantage that the RB5 showed in terms of fundamental concept and speed would surely have shone through more quickly.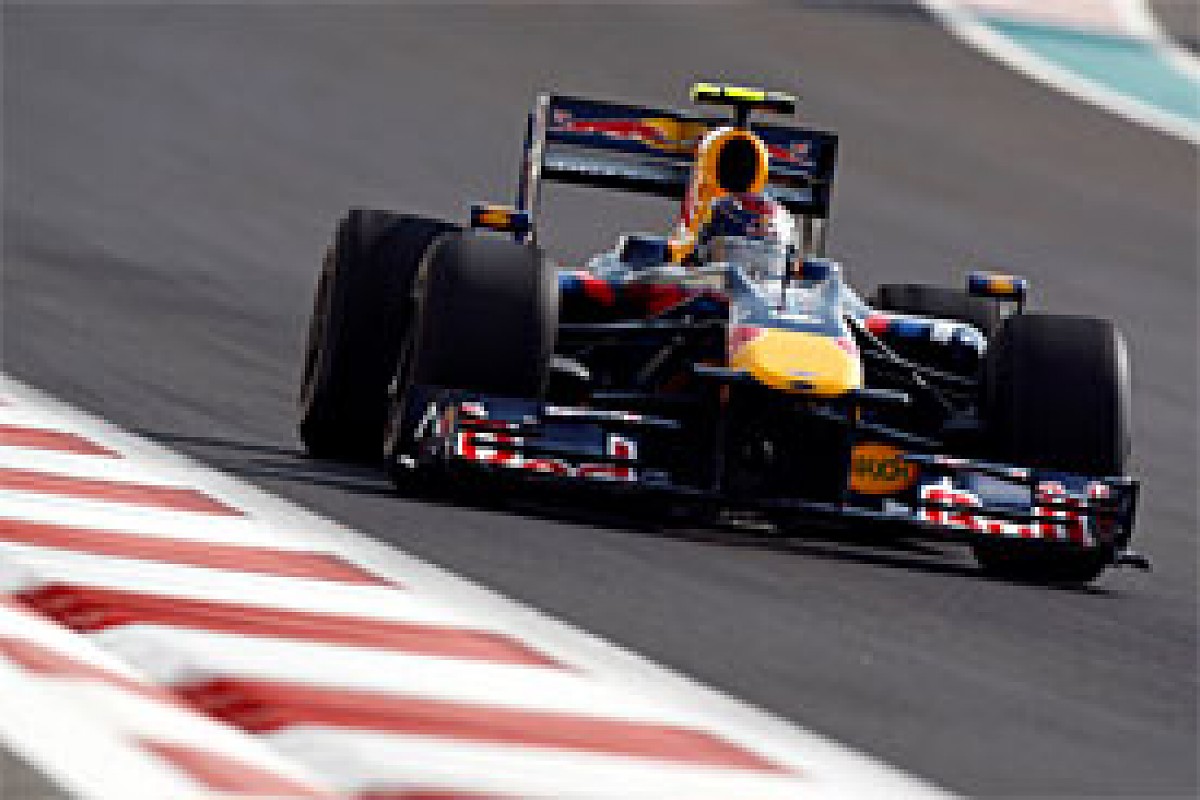 Red Bull dominated the latter part of 2009 © LAT
As it was, ranged against the Brawn, the Red Bull was too slow out of the blocks. That China win aside, it wasn't until the British Grand Prix that the team started to hit its stride. Even then, the car had its weak spots and neither Mark Webber nor Sebastian Vettel managed to get into real title contention despite sharing six race wins.
There were a few mishaps too - some driver errors from Vettel in particular and too many pitstop mistakes that cost points. Nonetheless, Red Bull was now a more battle hardened and could look to this season with real confidence.
The story of this year is one of searing pace, controversy and some missed opportunities, but Red Bull is still right up there in the title race. Mateschitz has made it clear that he expects, or perhaps demands, the title and it will be the 2010 championship tables that complete the story of Red Bull's success.
Horner and Newey have both been central to that, while Mateschitz, who Horner describes as a "realist", has allowed them to mould the team in their own image. It's not purely down to those two, there remains a strong technical department with the likes of head of aerodynamics Peter Prodromou particularly highly-valued, but in just half-a-decade, the team has gone from laughing stock to become one of F1's star teams.
Red Bull is now 11th in the all-time list of world championship race winners and closing fast on Cooper. The names that it could reel in over the next few years - BRM, Tyrrell, Benetton - give a clear indication of just how serious the energy drinks-owned team is.
But then again, it always was, wasn't it? That's why anything other than a drivers' and constructors' double in 2010 has to be considered a failure. How far the team has come.
Read Edd Straw's exclusive interview with Red Bull's championship contender Sebastian Vettel by subscribing to the digital edition of AUTOSPORT magazine.