At the end of the 26th lap of the British Grand Prix, the 19-race Formula 1 season will hit its halfway mark. By then, we should have a very good idea of how the balance of power will stand for the rest of the year as Red Bull, which has already blown Ferrari's upgrade out of the water with its own frantic optimisation process, hopes to hold off McLaren.
Fresh from Woking, the MP4-25 will feature a major upgrade package that includes the exhaust-blown diffuser, and this gives a team that has been neck-and-neck with Red Bull for the past few races the chance to pull clear. Whichever team leads at the start of lap 27 will be in very good shape for the rest of the season.
Complicating the equation for McLaren is the fact that Silverstone is very much suited to the RB6. It was at Silverstone last year that Red Bull's strong second half of the season kicked off in earnest with a dominant one-two led by Sebastian Vettel. It's a testament to how far McLaren has come since then that on that day Lewis Hamilton was getting cheered for taking 16th place off Fernando Alonso. If McLaren is on level terms this weekend, it bodes well for Martin Whitmarsh's team, if it's ahead, then it means that Red Bull could face an uphill struggle.
But if Valencia taught us anything, it's not to dismiss Red Bull's ability to develop every race, as a raft of aerodynamic tweaks are added to the car. Invariably, they work and the team takes a step forward, making it very difficult to catch up - even with a major upgrade. Alonso knows all about that after having his victory hopes dashed in the European Grand Prix when it turned out that the Ferrari F10 hadn't made a big enough stride.
Lewis Hamilton and Jenson Button © LAT
The intra-team battles will also be gripping. Hamilton leads team-mate Jenson Button by just six points at the top of the standings, while Vettel has retaken the lead in his scrap with Mark Webber and now has 12 points over him. Chances are, one of these four drivers will win the world championship, and as the season moves into its second half there are no signs that either half of either team is ready to settle into a supporting role.
Perhaps the only driver who has the potential to interrupt the Red Bull/McLaren hegemony at the top of the standings is Alonso. It seems unlikely that the car will be able to fight for victory on pace at Silverstone - although it will be interesting to see how the upgraded machine performs on a very fast circuit - but with a fair wind he should be a podium contender. If he can keep that up for the next few races, perhaps if Ferrari can close the gap to the front later in the season all hope might not be lost.
For the rest, Silverstone is likely to be more of a battle. Mercedes continues to struggle with tyre warm-up, something that wrecked the team's British GP weekend in its Brawn GP guise last year. Nico Rosberg and Michael Schumacher could be anywhere between the third and seventh row this weekend, such is the competitiveness of the midfield pack.
The other players in this battle will be Renault, Force India and Williams. Robert Kubica has generally been the strongest of the drivers from that trio, although Adrian Sutil and Vitantonio Liuzzi - who was revitalised in Canada by a switch to his original chassis after the one introduced in Spain was found to have a manufacturing weakness - should be back on form after getting caught out by the rising temperature in qualifying at Valencia.
But the one to watch at Silverstone will be Williams - for better and worse. An overhaul of the way it was utilising its downforce package made a big difference in Valencia and allowed both Rubens Barrichello and Nico Hulkenberg to make Q3. At Silverstone, there will be an upgrade package featuring a Red Bull-style exhaust-blown diffuser that the team has been working on since late last year, as well as other aero revisions that are expected to be worth well over half a second. If it works, it could re-establish Williams as a regular top 10 runner.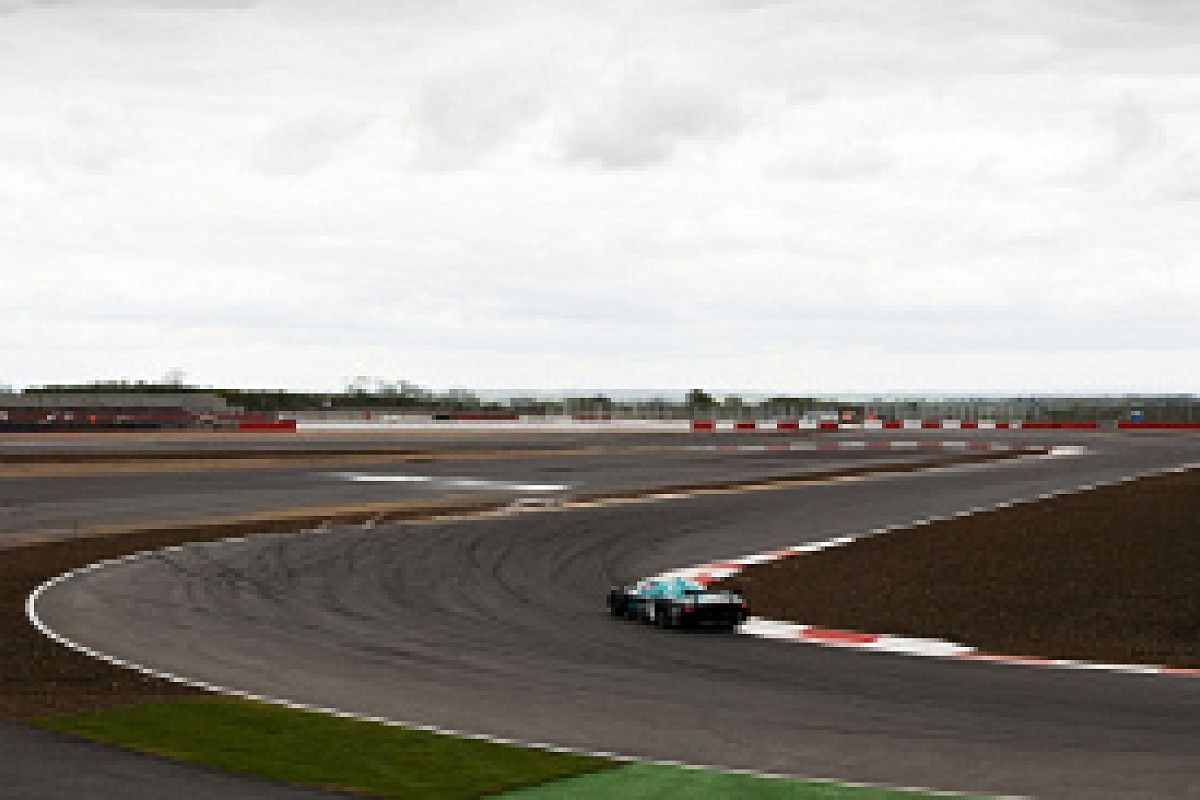 Silverstone's new Arena section © LAT
Revised track
Ever since it first held a grand prix race back in 1948, the Northamptonshire airfield track has had a habit of reinventing itself. This year, the new Arena section has been added, turning into a very fast right-hander at what was the Abbey chicane and rejoining the track via the old National Straight at Brooklands.
The new section of track will be something of an unknown quantity - although plenty of simulator work will have been done by the likes of McLaren and Ferrari to absorb the set-up implications.
With the profile of Club Corner also slightly changed, and the flat kerbs at Becketts likely to make one of F1's best sequence of corners even faster, it will add some extra excitement to the weekend.
Strategy
For Silverstone, Bridgestone has allocated soft and hard tyre compounds, which adds up to a likely one-stop race. There could be a little more variation than we saw in Valencia, where most started on the option tyre and pitted early - largely because the harder tyre compound sometimes works better at Silverstone because it offers greater lateral support in the fast corners.
This could mean that you see the odd Q3 qualifier option to run on the hard tyres on Saturday afternoon and create a few strategic variables for the race on Saturday afternoon. Just don't count on there being more than one pitstop each.
Weather