When it comes to profiling team principals, this column generally steers well clear - except, that is, when it comes to Peter Sauber, who has thrice been featured, each time lucidly sharing the philosophies which kept his eponymous Formula 1 team in business between 1993 and 2005, when he sold a majority share in PP Sauber AG to BMW.
In typical low-key, yet totally open fashion an extremely relaxed Peter Sauber shared his reasons for the transaction in an interview conducted during the 2006 German Grand Prix - a year after selling to BMW, and six months after relinquishing the team principal role.
Sauber retained a financial interest in the team, initially 15 per cent, rising to 20 per cent after Credit Suisse off-loaded shares in terms of a pre-sale agreement. He remained on the board of what became Sauber Holdings AG, visiting around 50 per cent of grands prix in a sponsor liaison/gladhanding capacity.
He was, though, out of the mainstream, and when BMW last July exercised its majority he was out-voted when the board chose to withdraw from F1 in the face of a disappointing season. Tellingly, at the 2005 press conference heralding BMW's acquisition of Sauber, he was present; during the exit announcement he was not...
The decision plunged Sauber - man and operation - into turmoil, as it did his home village of Hinwil. Situated in rural Switzerland, 20 kilometres south-east of Zurich, this once-tiny village expanded on the back of his team's explosive growth over the past decade, increasingly attracting skilled personnel and their families - expatriate and Swiss - to the region. Would the village survive were Sauber to close?
The situation was compounded by BMW's unfathomable decision to strike a deal with QADBAK, a consortium headed by the infamous Russell King. Hinwil heaved with relief when, unsurprisingly, the deal fell apart after QADBAK proved to be a house constructed from 30gsm paper.
If King's disappearance from the scene was welcomed, the downside for Peter Sauber was that it fell upon the shoulders of this most dignified of men to save not only his life's work, but also secure the future of his village. On 3 December, after the FIA confirmed the BMW Sauber F1 Team's entry into the 2010 championship, he again assumed the leadership of the team he founded.
Thus Peter is F1's equivalent of Rip van Winkel: Having 'slept' through the four years from 2006, during which the sport experienced enormous sporting, technical, political and administrative upheaval, he once again graces the pit wall in an executive capacity, and is therefore uniquely placed to provide comparisons between two distinctly different eras, bookended by former FIA president Max Mosley's election for a final term in October 2005 and the appointment of his successor Jean Todt exactly four years on.
Opening the interview, held in the ex-BMW motorhome serving as Sauber's base on Friday, I suggested an awful lot had changed during that time - formation of the Formula One Teams' Association, introduction of the Resource Restriction Agreement, three new teams entering the sport, reintroduction of slick tyres, bans/restrictions on testing and wind tunnel/CFD, etc. How does he see the pros and cons?
After suggesting no comprehensive answers can be provided without preparation, in typical Peter Sauber fashion he delivers an extremely eloquent analysis.
"At the end of 2005 I was determined to cease playing an active role. I never dreamt I would return in this capacity. A lot of things change year-to-year, and I could not always keep pace with them all. Some things, though, never change."
However, a constant - F1's current tyre dilemma no doubt fresh in his mind - he adds with twinkle, is F1's inability to resolve issues until too late to take decisions other than the wrong ones, then live with the consequences until discussions commence all over again...
But the formation of FOTA is one such new development; one he is, though, reluctant to discuss in depth on account of delegating the responsibility to Monisha Kaltenborn, the company's managing director.
"FOTA has various working groups," he says, "some of which cut across the FIA's working groups, so to fully understand the situation is not easy, but that is her responsibility."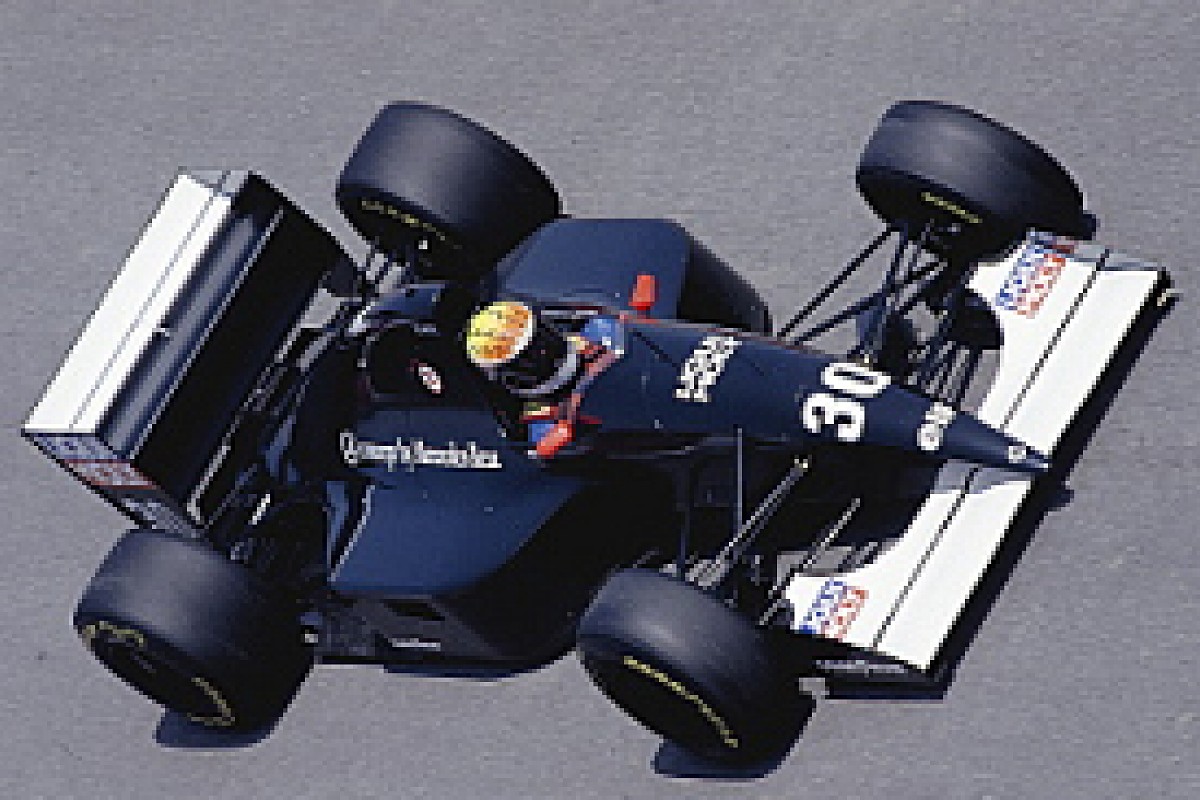 JJ Lehto, Sauber, 1993 © LAT
During his first term, F1 consisted of two categories, namely manufacturer teams and independents. Now, though, there exist three classes: big, mainly manufacturer-supported outfits, the traditional independents, and a trio of new teams. Can, in his opinion, FOTA even-handedly represent such differing factions?
"At the moment it is functioning well," he says. "Obviously it is not easy to accommodate the various interests under one umbrella."
After reflection he continues, "Today there are three camps: FIA, FOM and FOTA. That is actually a good thing. However, when one governs things democratically - we are a democracy - there are bound to be challenges. It takes longer to reach decisions, and some quarters will be unhappy. When you have the full spectrum of teams, from HRT to Ferrari, that is not easy."
Possibly the most marked change between then and the present is the spirit of cooperation between the governing body, the teams and commercial rights' holder FOM, headed by F1 tsar Bernie Ecclestone, I suggest.
This he acknowledges: "At the moment there is no confrontation between Jean Todt and the teams", then adds a rider: "That said, one has to acknowledge that Max Mosley was very active, not only when it came to safety, but in other areas. He brought a lot of pressure to bear towards the end of his term, which was a critical phase - that there should be confrontation and heated feelings is actually normal. When one talks about Max Mosley one should look at the whole picture, not only the final chapter."
Mosley it was who was determined to drive down the cost of competing, so, given his various cost-cutting initiatives, has F1 got cheaper?
"If I look back, the answer is 'no'. Roughly speaking, our current budget is the same as in 2005. In those days we had Ferrari engines [as, ironically, the team does now], and in Petronas we had an engine sponsor. If I take the money paid to Ferrari [by Petronas] for engines, and add that to our then-budget, then we were about where we are today - except we now pay for engines directly."
But are the engines now cheaper?
"Yes, a lot cheaper," he smiles.
Testing is controlled, I say, reminding him that in 2004 he was at the vanguard of movements to ban, or at least severely restrict, this costly activity.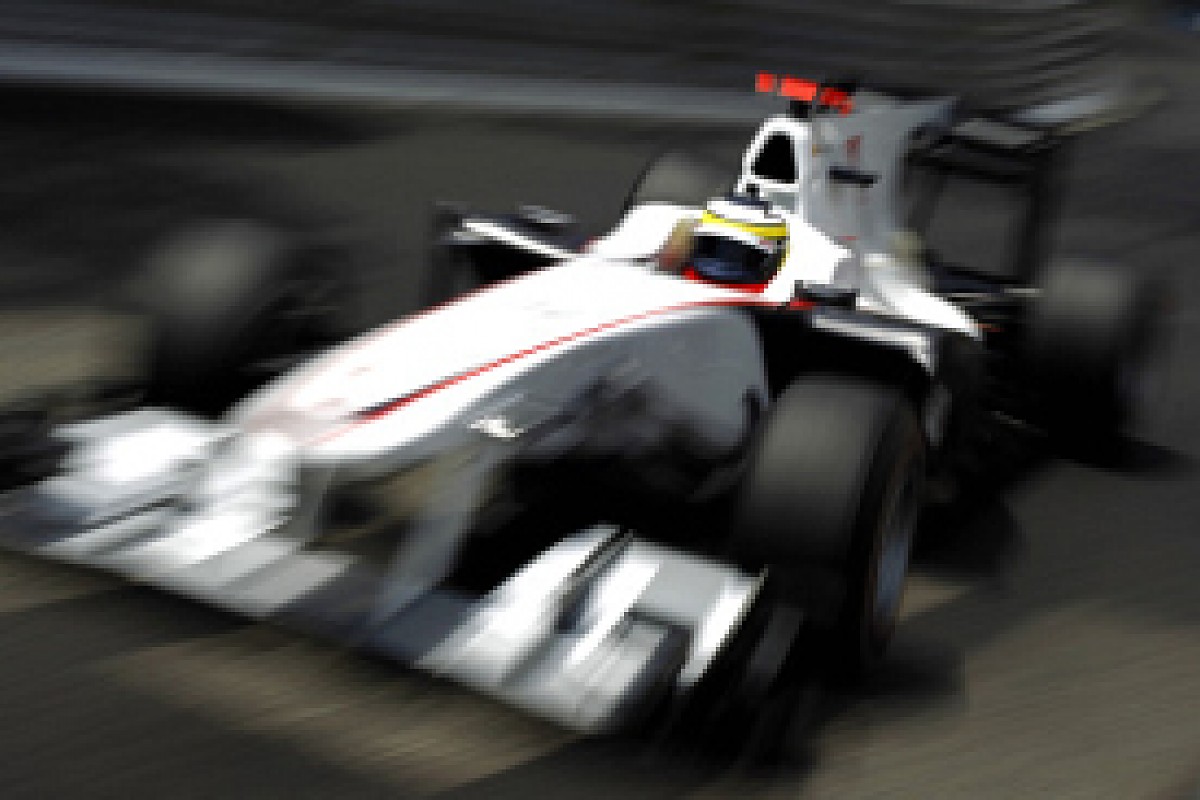 Pedro de la Rosa © LAT
"True, but teams have ramped up elsewhere. BMW invested heavily in Hinwil. Possibly one can do more with the same budget today, or it has got slightly cheaper. I am certainly an advocate of a cheaper Formula 1. However, I also realise it is not easy, as big teams seem to have a lot of money to spend," he says before adding that sponsorship acquisition is more difficult in today's climate.
"We had the fortune of always working with long-term sponsors: Petronas [which he introduced to the sport], 15 years; Red Bull [ditto], 10 years; Credit Suisse [ditto], eight years. That was tremendous, but I believe today it is more difficult. There may be one or other new sponsor entering F1 as a business platform, but on the other side today's commercial environment makes it a lot more challenging."
Financially teams are 200 per cent better off with the prevailing Concorde Agreement than under the 1998-2007 deal, which paid approximately 23 per cent of the sport's underlying revenues to participants, as opposed to the present 50 per cent. Surely that makes it easier?
"Yes, by comparison we receive substantially more, making it a significant addition to our budgets. If we could get down to the 45 million Euro Max Mosley aimed for, that would be good - at least with the present structures. I can't see how we will get there, but Mosley's basic idea was right. The ultimate situation would be for us to cover costs from the Bernie money plus two or three sponsors."
Expanding the calendar would obviously increase the revenue pot, I say. Does Peter believe that is the way forward?
"Naturally that would result in more money, but, on the other hand, more races would be more costly. The teams are taking a lot of strain in this regard. Most importantly, the dates are not optimum. A week gap between Barcelona and here [Monaco] is hardly sensible, and to have two weeks between Japan and Korea, virtually within swimming distance of each other, makes no sense. For teams that is very difficult."
He [and Mosley] was also in the front line when it came to control tyres. Having raced on Bridgestone before making a belated switch to Michelin, does he remain in favour of control tyres, or would he be open to a tyre war?
"I think it's important," he responds immediately, "that everybody has the same tyres supplied in exactly the same manner across the board. Otherwise we have a two-tier Formula 1, for with tyres you control everything.
"With tyres you can find an advantage of two, three, four, five seconds, or handicap cars. With an engine you cannot find a second, and with aerodynamics you can't find two seconds, certainly not from one race to the next. With tyres you can. If there are two suppliers the war will start all over again."
He would not, though, be drawn when asked about supplier - at the time the word in the paddock was the choice had been whittled down to Michelin and/or Pirelli - simply saying, "I'm not interested in brands, only that we have control tyres."
Sauber is equally convinced the sport's standard electronic control units, introduced since he last called shots from the pit wall, have proven their worth, adding "I have nothing negative to say about them."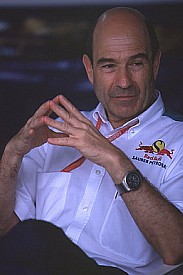 Peter Sauber, 2000 © LAT
Having discussed the past and present of F1, we switch to the future. How does the man who took his team into F1 in 1993 after dominating world sportscar racing see it?
"The Formula 1 circus has proven itself over many years, thanks to Bernie. He has done it superbly - dictatorially, sure, but it was the only way to keep the show together. But. it will continue after Bernie.
"Formula 1 is the only truly global sporting spectacle, and nothing else really compares. MotoGP, maybe, tennis, possibly, but they are not used to facilitate business deals. And our TV numbers are completely different. I think there will always be an interest [in F1.]"
But Sauber is less certain about F1's organic growth: "I don't know," he says, "we can't have 20 teams."
He is equally unconvinced F1 should be seen to be green simply to appease society.
"I personally don't suggest we hang a green fig leaf in front of Formula 1," he says, no doubt aware of BMW's failed attempt at last year incorporating KERS, having been an early proponent of the hybrid technology. "But, Formula 1 should be used to introduce new technologies: that is the right way to go in my opinion.
"I believe Formula 1 will one day race with electric motors, for that is the power unit of the future, and therefore Formula 1 will use them. But I don't believe we should follow the rest of the world simply to make an impression."
Finally, how does the 66-year old former electrician/car salesman see the future of what has again become his team?
"I am working at giving the team a new future. I inherited a difficult situation: no entry, no sponsor, nothing at a time when sponsors were difficult to find. I was only able to start searching in January. That is presently my main task.
"However, in comparison to previous years, I have a management team that functions autonomously. In James Key we have a good technical director, and the car is okay. We will make progress. The most important thing is that I provide the wherewithal. I am back to doing what I used to do: finding money."
All well and good, but one final question burns: Would Sauber (the team) have survived to 2010 had he not sold out to BMW, for in the mid-noughties independents were falling like flies?
"I believe so," he says with not a little conviction. "I always found a solution. I was in Formula 1 for 17 years; in sportscars for ten. The company is 40 years old this year. It has never been easy, but when I sold the company to BMW it was debt-free..."
Any wonder 'Mr Clean' has now featured four times in this column?