A 12th place and a DNF in the Spanish Grand Prix was, on paper, par for the course for Sauber. Hotly-tipped to be strong points contenders this year by many - AUTOSPORT included - the first four races were a disaster for the Swiss ex-BMW team.
But look a little closer at the Spain performance, with Kobayashi qualifying 10th and team-mate Pedro de la Rosa only missing out on Q3 because of a small error on his final Q2 lap, and there are signs that Sauber is on the up again.
So much so that, thanks to a major upgrade package at Barcelona, the Sauber-Ferrari C29 is now genuinely in the mix as a contender to be the fastest car outside the big four of Red Bull, McLaren, Ferrari and Mercedes.
AUTOSPORT spoke to James Key, who joined the team from Force India as technical director last month, about the its progress, problems and potential.
Q. The Sauber looked to be around half a second faster in Spain than it was at Shanghai. Was it a question of changing the car significantly or was it more about unlocking its potential?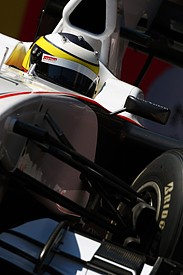 Sauber has brought Pedro de la Rosa back onto the grid © Sutton
James Key: It's a bit of both. We already had an aerodynamic upgrade on its way for Spain that was looking good, and we also made a very natural evolution of the F-duct. There was no change to the operation of the system, but new and improved parts. That's the natural evolution that we took to Spain.
We have also changed direction a little on what we are doing with the car to unlock its potential. We sat down after the Chinese Grand Prix, looked at the weaknesses, some of which were easy to see and some that were slightly more subtle. We looked at things like low-speed corner performance, which was one of the bigger issues we had at Shanghai. We also got the drivers into the factory between Spain and China to go through everything step by step and we found some good directions through that.
We tested the parts and the set-ups in Spain and that has given us a new direction. So it's a combination of a natural upgrade and unlocking the cars potential. It's a double effect to a certain extent, but the aero upgrades are the biggest step. The rest is all down to using the car better.
Q. Would you say that the car's level is now right on the edge of Q3?
JK: I think so. The step we saw in Spain was genuine, but there is also a certain degree of circuit dependency. We'll have to see how we do in Monaco because it's a very different track, but Istanbul is a more typical circuit and we expect a similar level of performance to Spain. There has been a genuine step forward, but we've got to keep doing it because no one else is sleeping. But the directions that we thought were right proved to be right, so we have something to follow-up with confidence.
Q. You joined the team last month, so can you put any of the improvement down to ideas that you have brought to the team?
JK: I saw a few things that we could change and some of the things that we did in Spain involved experimenting. This is a team effort and it's certainly not down to one person, but certainly some of the stuff we tried in Spain came off the back of some conversations I've had and some of the areas I've been looking into. But on the aero side, a lot of it was already a work in progress and that was the biggest step.
Q. Although you weren't at Sauber at the time, is there an argument that the instability of the second half of the year following BMW's withdrawal had an effect that the team was still recovering from in the first four races of 2010?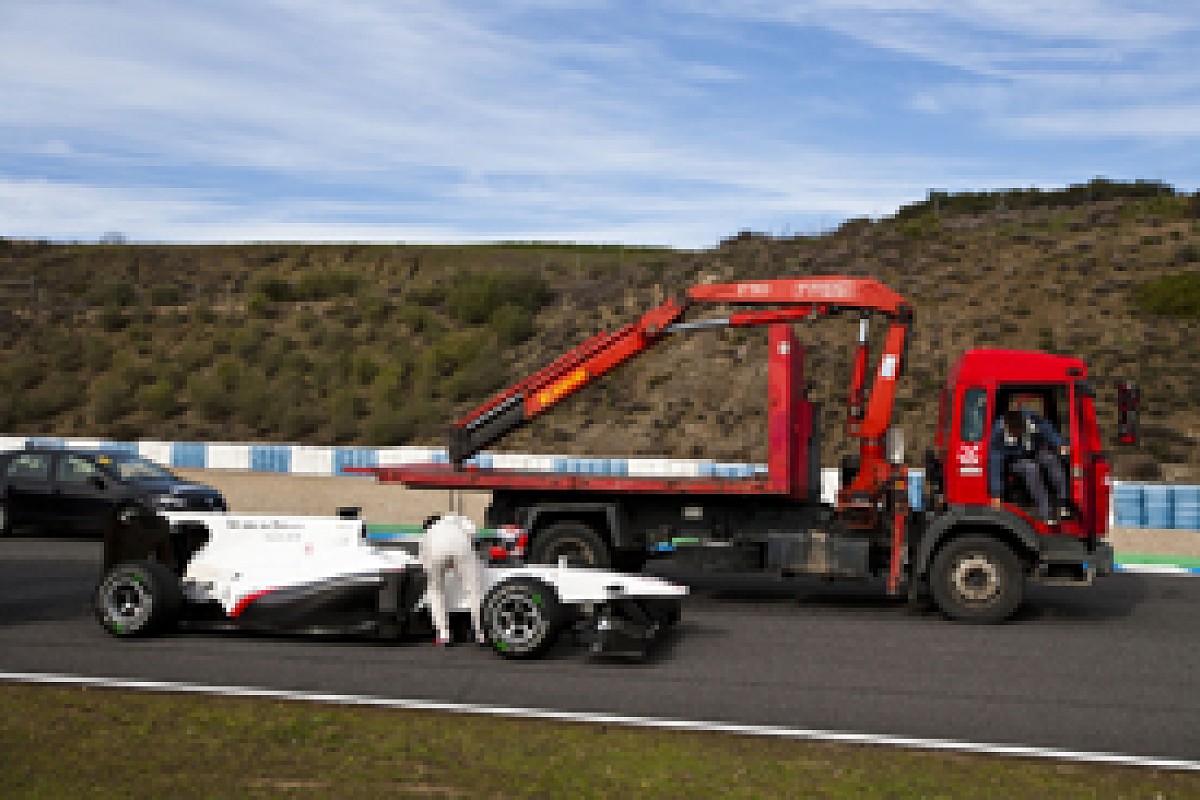 Reliability has been an issue for Sauber © LAT
JK: There's always an element of that. The team didn't change, it kept working and it had a budget, but having been through that situation in the past myself, I know it can be distracting to have that uncertainty. Returning to a more stable situation always helps the flow. What was lacking when I arrived was a clear direction. When you are lacking pace, particularly when you are not expecting to be, is that you scratch your head and question everything.
What I've been able to do is decide on the areas to concentrate on so I've definitely helped with that direction. We're beginning to get the flow back now. When you have that, you can see the next step and things fall back into a more normal pattern. But there is still more for the team to do because the team is still slightly in recovery mode.
Q. How well-advanced is the technical restructuring?
JK: It's underway. What has been done so far is, to some extent, tidying up. When I arrived, I put it to the team that is was a way to further adapt to its size. It's about streamlining in certain areas to get a more concentrated effort. That has been done with a simple restructuring of the design office with a plan for the future.
The aero side is under constant review and we've got a plan for that now. There are also some departments that need to join together because they were larger before. So it's a restructure for all of the positive reasons. It's all about adapting the team to its side. Over the next month or so, it should be finalised.
Q. A Sauber has only finished twice this year in 10 starts. Are you happy that reliability is improving?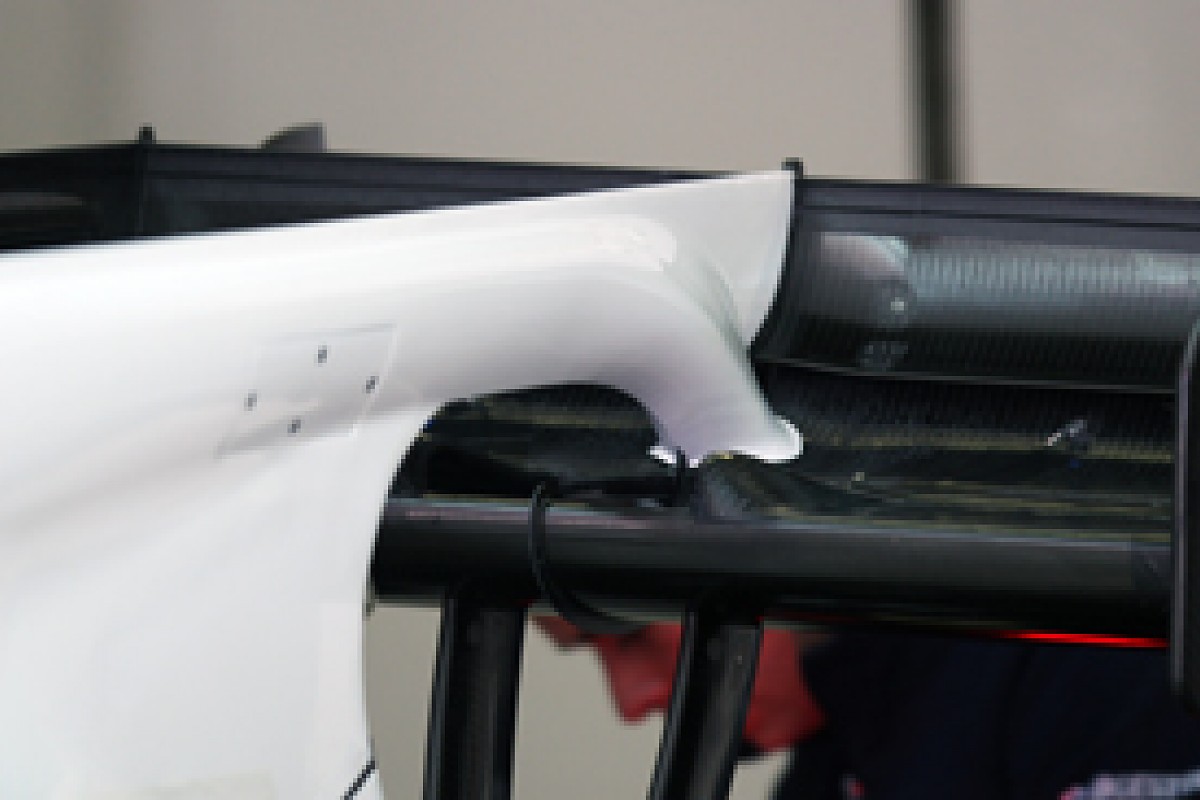 Sauber was the first to emulate McLaren F-duct © Sutton
JK: One of the changes that we have made is to shore up the reliability process. On the engine side, we talk to Ferrari and they have made a lot of effort to identify their problems. In Sauber, there was a communication system that had perhaps worked well in the past but that wasn't so well joined together. We've internally recruited someone to look after the list of problems and to manage it to make sure that everyone is aware of the issues.
Q. In Spain, you were ahead of Force India but a bit behind Renault. Is being fifth fastest a realistic target?
JK: The competition for that position is very tough, but it is possible to achieve it. We have predictions of where we need to be mid-season and we're trying to stick to that plan. It's realistic, and the step we made in Spain pushed us to close to the top of that midfield group.