Rindt took his sole Monaco victory in 1970 © LAT
10. Jochen Rindt
Showed the merit of never giving up with his successful chase of Jack Brabham in the 1970 Monaco Grand Prix.
Rindt, driving for Lotus, closed up on the Australian constructor/driver as the laps counted down and was on his tail on the final tour.
Brabham made a terrible mistake in the final corner of the race and slid into the straw bales, handing Rindt his sole Monaco triumph.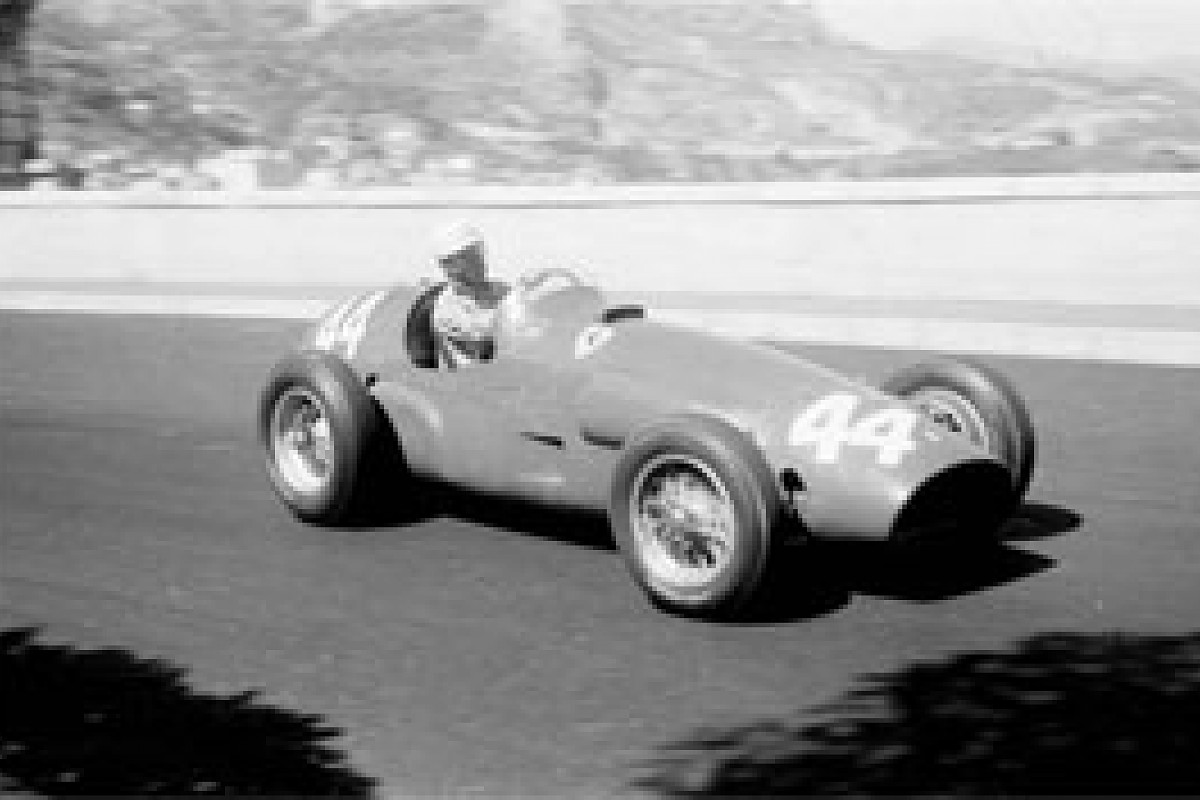 Trintignant won in 1955 after Stirling Moss's engine blew and Alberto Ascari plunged into the harbour © LAT
9. Maurice Trintignant
Regarded as a good, rather than superstar, driver during his long career, the biggest wins of Trintignant's career came in the Monaco Grand Prix.
In 1955, a race famous for Alberto Ascari's dip into the harbour, he survived an attritional race to win in a Ferrari from ninth on the grid.
Three years later, lightning struck twice as only three drivers completed the full 100-lap race distance, and fifth place qualifier Trintignant was there to pick up the pieces after a strong performance for Cooper.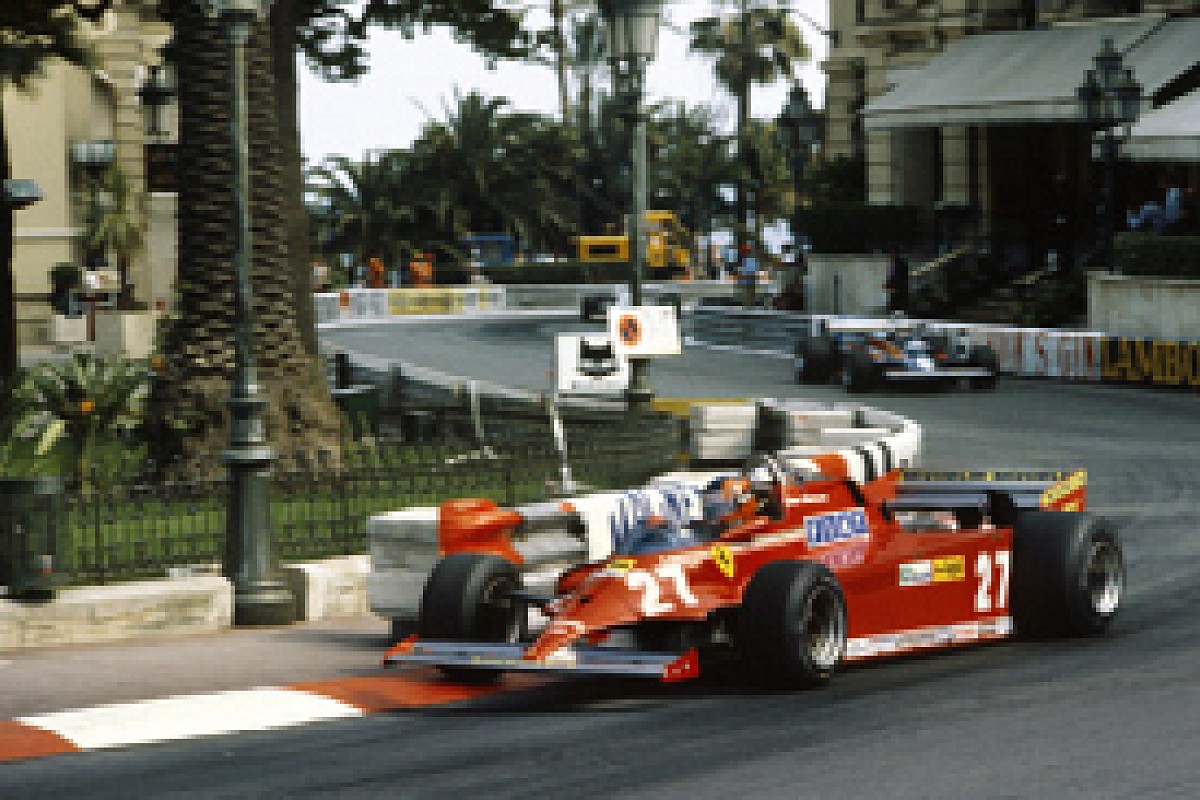 Villeneuve won the 1981 Monaco GP in the unwiedly Ferrari 126CK © LAT
8. Gilles Villenuve
The 1981 Ferrari was not a good car, yet around the streets of Monaco the Canadian managed to put it on the front row of the grid (team-mate Didier Pironi was 17th).
He stayed near the front throughout the race, capitalising on Piquet crashing out while messing about with backmarkers, and then Williams driver Alan Jones, who had earlier passed him, hitting fuel trouble to win. How he managed to win the race in the unwieldy Ferrari 126CK was anybody's guess.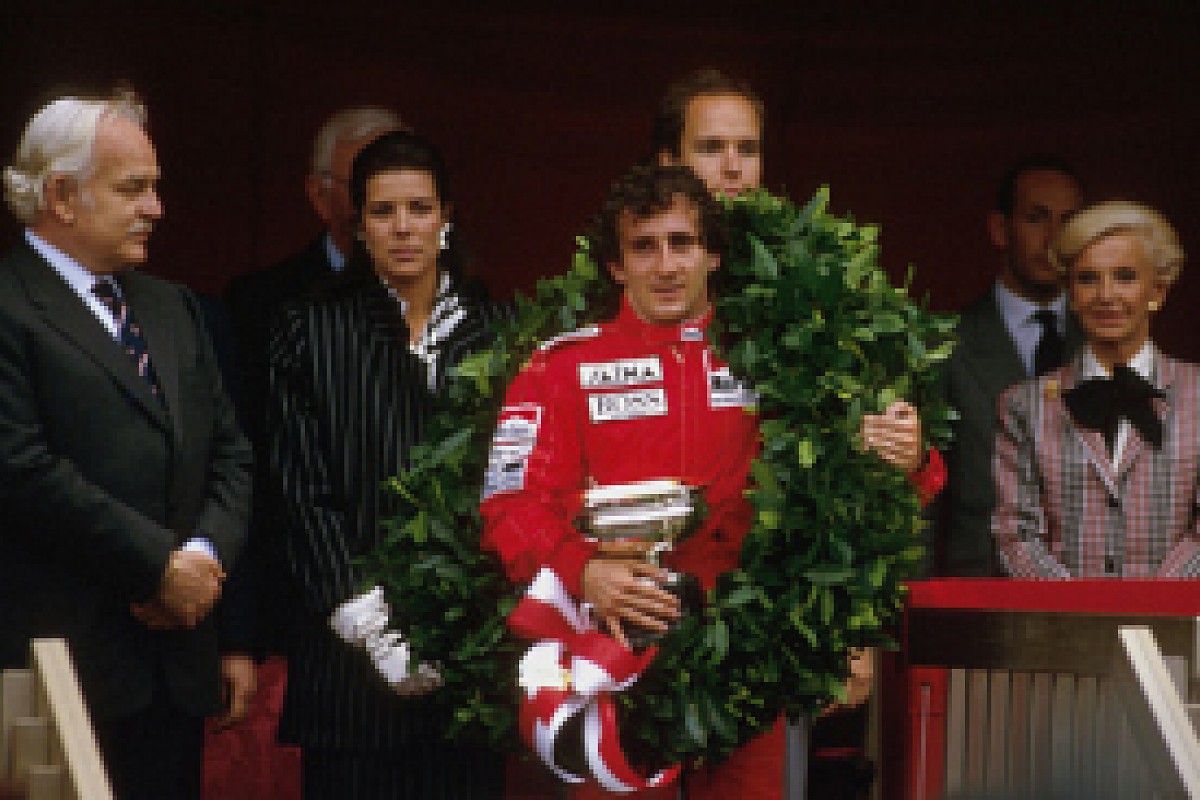 Prost with Prince Rainier, Princess Caroline and Prince Albert after his 1985 victory © LAT
7. Alain Prost
Four times a Monaco Grand Prix winner, Prost claimed a hat-trick from 1984-1986 for McLaren.
Although he didn't possess the superhuman Monaco skills of a Senna, he was still an outstanding performer around the streets of Monte Carlo and would have signed off his career with victory in 1993 for Williams but for a penalty for jumping the start.
6. Michael Schuamcher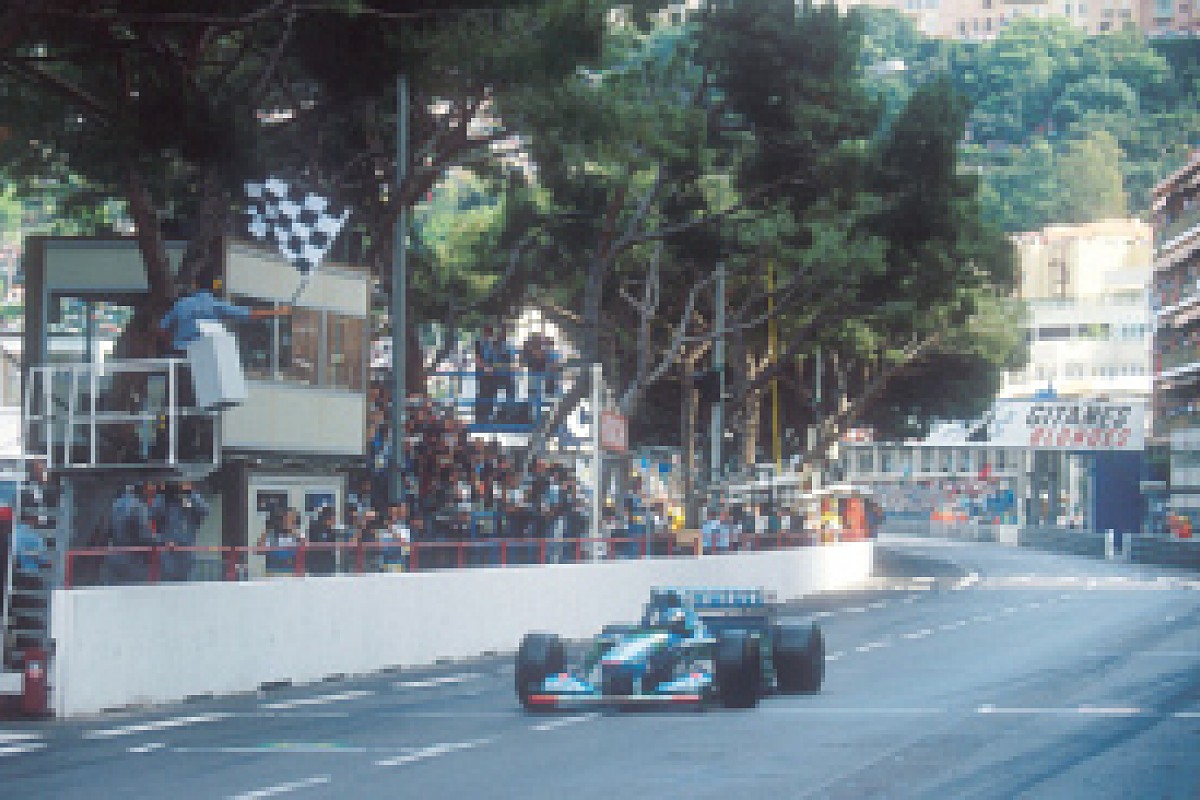 Schumacher took the first of his six Monaco wins in 1994 © LAT
Let's deal with the negative first. In 2006, he "crashed" at Rascasse in the dying moments of qualifying, conveniently preventing Renault's Fernando Alonso from beating his time. He was sent to the back of the grid for his misdemeanour, but showed his class by battling back to fifth.
Other years were better. He won the race five times from 1994-2001 and could easily have won on a couple more occasions, making him a Monaco legend no matter what happened four years ago.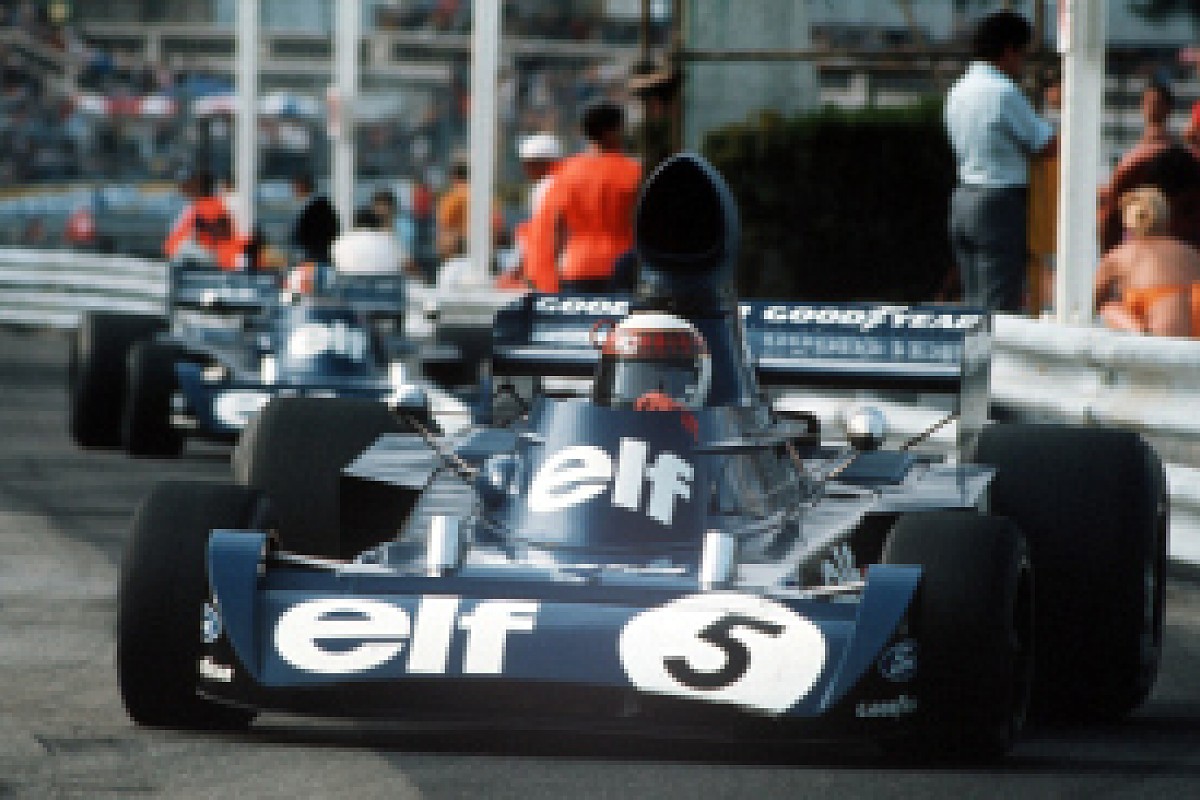 Stewart scored the last of his three Monte Carlo victories in 1973 © LAT
5. Jackie Stewart
Monaco was made for Jackie Stewart. His blend of speed and precision made him the dominant force here in the late-1960s and early-'70s.
He won the Monaco Grand Prix three times, the first coming for BRM in 1966 after John Surtees retired.
In 1971, he blitzed everyone after taking pole by over a second, while two years later his final Monaco win drew him level with Jim Clark's record marque of 25 world championship grand prix wins. He could have won in 1967 and 1969 as well.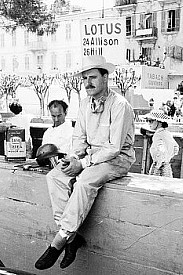 Five-time winner Hill was as big a star off the track at Monaco as on it © LAT
4. Graham Hill
Graham Hill's world championship career started at Monaco, for Lotus in 1958, and it finished in ignomony on the streets of Monte Carlo 17 years later with his failure to qualify his eponymously-named grand prix car for the race.
In between, he became "Mr Monaco" winning the race five times.
Three of those wins came for BRM from 1963-'65, with the final two coming for Lotus in '68 and '69. His fifth Monaco win was the final triumph of his grand prix career.
As well as his success on-track, Hill charisma made him a hero away from it at Monaco.
3. Stirling Moss
Moss won the race three times in seven attempts, in 1956, '60 and '61, but could have won the race on many more occasions - retiring while leading for three consecutive years from '57-'59.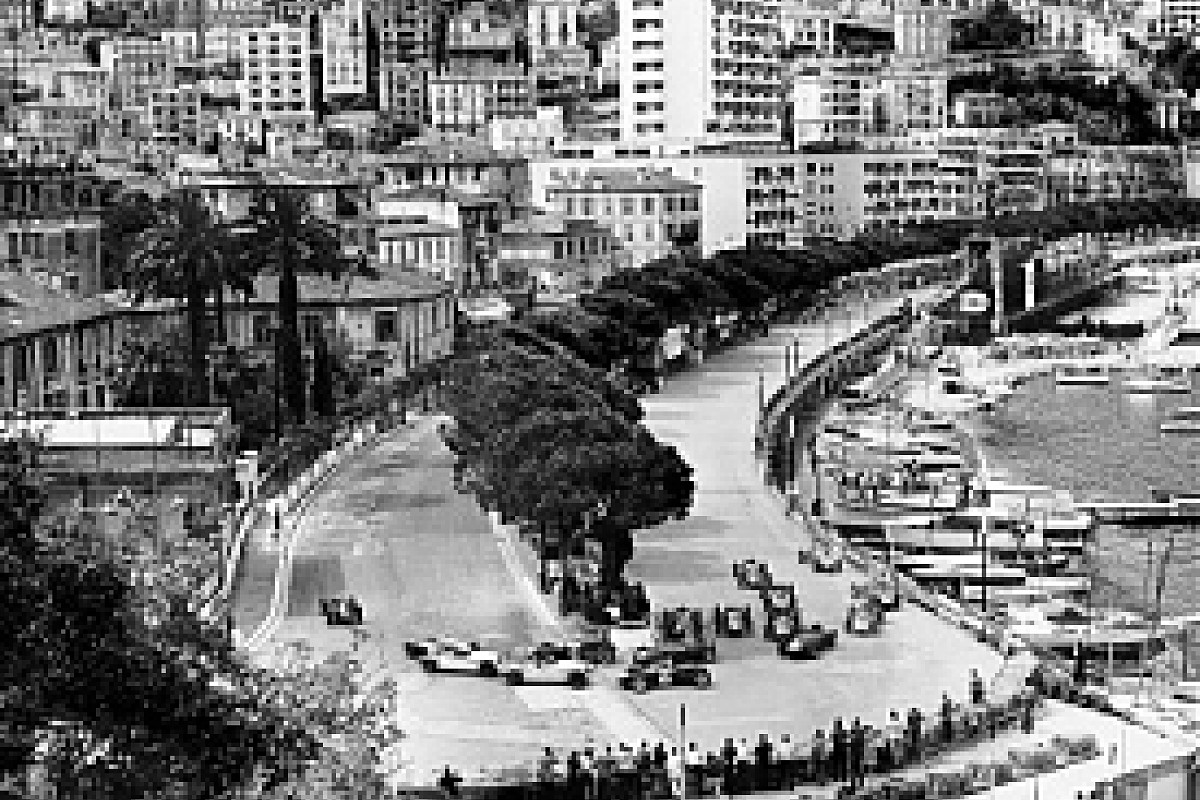 Moss won three times (here in 1960) but it could have been seven © LAT
In 1955, he led for Mercedes when his engine failed late on, leaving him ninth - the only time he made it to the end in Monte Carlo without winning.
In 1957 he led for Vanwall when he crashed on lap four; in 1958 he led again for Tony Vandervell after battling his way past Mike Hawthorn before his engine failed; in 1959 he led for Rob Walker Racing when his transmission gave out.
2. Ayrton Senna
From 1984-1993, Senna was, for one weekend a year, king in a principality. In 10 Monaco starts, he won it a record six times, twice retired while leading and finished the other two races on the podium (one of those, famously, in a Toleman).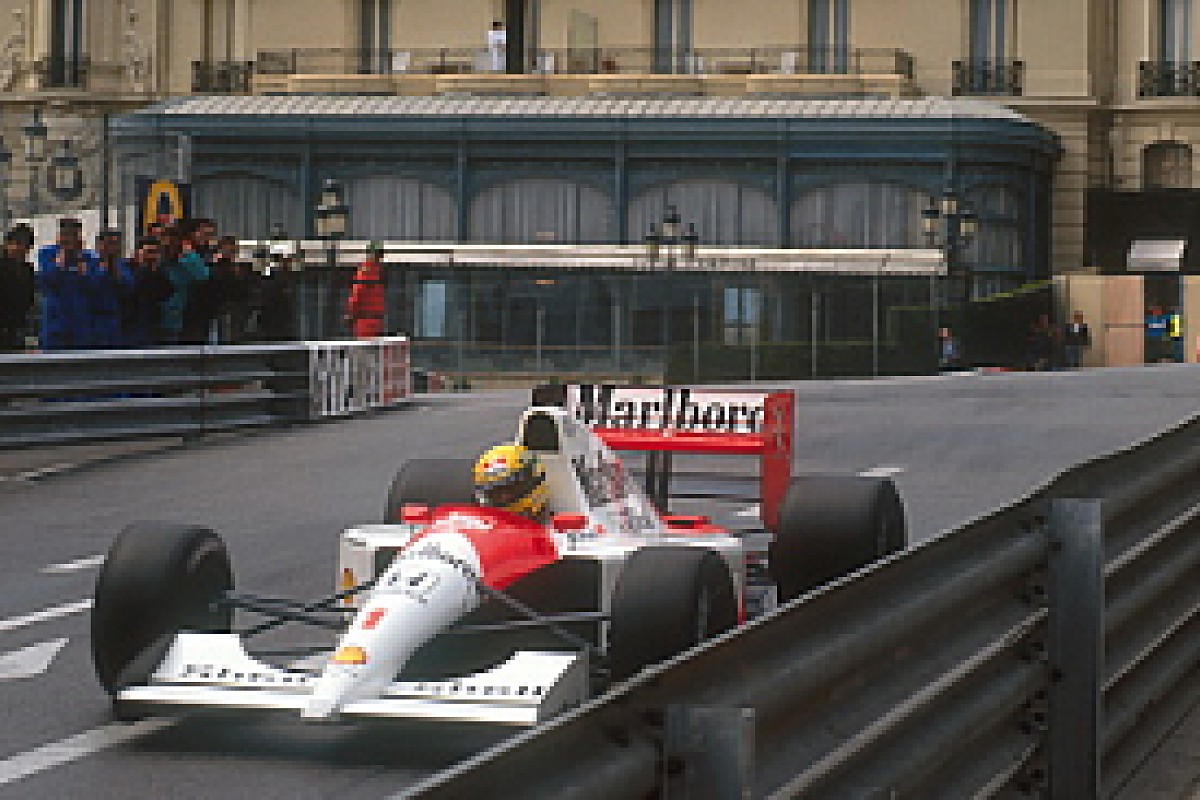 Senna was the undisputed master between the Monte Carlo walls © LAT
Crashing out while dominating in 1988 is the one blight on an otherwise incredible Monaco record. It was fitting that for the 1994 race, which followed two weeks after his death at Imola, pole position was left vacant in his honour.
1. Louis Chiron
Chiron won the Monaco Grand Prix only once, in 1931 (pictured below, with race founder Antony Noghes), but motor racing's greatest Monegasque (sorry Olivier Beretta) was a home hero all the way through to his final attempt to qualify for the race when pushing 60 in 1958.
What's more, he played a part in designing the original track. In bust form, he stands harbourside to this day, giving him plenty of time to lament crashing at the end of the 1934 race and losing certain victory.