With Honda exiting Formula 1 in December last year and BMW announcing its departure at seasons-end, the prevalent question during Formula 1's summer break is obviously 'Who's next?'.

While some seasoned observers suggest the likes of Toyota and Renault are already checking the whereabouts of the sport's emergency exits, others believe that the departure of Honda and BMW could have swayed the balance, if for no other reason than that their departures mean there is one less car brand to beat/be embarrassed by.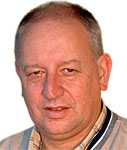 The BMW press conference © XPB
Honda's announcement was met with utter disbelief and, when late on Tuesday night it became apparent that BMW intended to follow the Japanese company out of the door, the sense of incredulity in F1 circles ran equally high.
Yet, there are so many parallels between the two situations that, in retrospect, BMW's decision is no major surprise.

Both companies enjoyed massive success in Formula 2 prior to F1's turbo era, then basically converted their 2.0-litre engines to 1500cc turbo power and went grand prix racing as engines suppliers to established teams - BMW with Bernie Ecclestone's Brabham outfit and Honda with Williams (after a guinea pig season with Spirit). Both those teams had previously won world championships.

Once they had won titles as engine suppliers, both companies exited the sport before returning in 2000, again as 'normally aspirated' engine suppliers to Williams (BMW) and BAR (Honda) after those teams had dumped Supertec as an engine partner.

Honda went on to buy BAR where it endured topsy-turvy times. The highlights included finishing runner-up in the 2004 constructors' championship (to Ferrari) after McLaren made a total hash of its campaign, and a sole F1 victory in 2006, when Jenson Button fortuitously won the Hungarian Grand Prix after a brace of more fancied runners retired ahead of him.
Thereafter it went steadily downhill, with Honda finishing ninth in last year's championship.

BMW, however, enjoyed far greater success. But in the end the relationship with Williams became frosty, and the German company bought into the Swiss-based Sauber team - whose two major attractions were a state-of-the-art wind tunnel and the best supercomputer in the business. Plus, of course, the two entities shared a common language and were situated within two hours of each other.

At the time the wind tunnel was built, Peter Sauber cited a key reason for the investment was the fact that Hinwil, the tiny hamlet where he once practiced as an electrician, had grown in tandem with his team to become an important F1 manufacturing centre. The wind tunnel, he explained, would act as anchor and prevent any future purchaser from acquiring the team and asset stripping it - as BAR had done when purchasing Tyrrell.
'A noble gesture, Peter, but will BMW see it the same way one day?' we asked when the sale of the team was announced in 2005.

In 2006, BMW Sauber performed consistently to finish fourth in the championship (in 2000, its first year with Honda, BAR finished fifth), and the following season BMW won in Canada after the fancied runners collided and officially finished second to Ferrari in the constructors' championship after McLaren made a horrible hash of its season.
Thereafter it went quickly downhill, with BMW currently lying eighth in the championship.

The two race teams' parent companies had positioned themselves at the premium end of the sports saloon market, with the products offering driving pleasure and advanced technology as primary selling features.
While they were in competition with each other on track, each faced a direct market competitor in the paddock - in BMW's case, Mercedes; while Toyota is Honda's arch-rival - and in both cases their nemesis was more successful, which in turn resulted in boardroom dissatisfaction and corporate embarrassment.
The KERS equipped BMW Sauber F1.09 © LAT
In their exit announcements Honda and BMW cited ecological issues and the high costs of competing as reasons for exiting F1, but, while they embraced environmental factors in their marketing campaigns - Honda/Earthdreams; BMW/EfficientDynamics - and the costs of competing have decreased markedly (and will continue to do so now the Resources Restriction Agreement is all but signed), the real reason behind their exit strategies is more likely linked to distinct lacks of tangible on-track results, rather than carbon dioxide or budgets.

That said, Honda had been first to market with a production hybrid (Insight, 1999) and BMW, of course, insisted on the retention of KERS in F1 when all others were willing to ditch the concept, at the time pointing to the synergies (marketing and technical) between the sport's device and its own hybrid systems.

But, given that Honda's intended 2009 chassis was designed to race without KERS (witness the Brawn, the team it begat) and that BMW two months ago removed KERS in order to enhance the F1.09's performance, the jury is out as to where the companies actually stand in this regard.

As for the cost of competition: winning teams receive commensurate shares of the sport's revenue streams and are able to attract blue-chip sponsors and TV time; 'losers' do not. And while BMW can be immeasurably prouder of its results over the past four-odd years than can Honda, there is no denying that a dearth of results impacted on their respective returns on investment made in F1.

Simply put, BMW's bang for buck ratio in comparison to previous years was unacceptable to the board and shareholders: based on an estimate annual budget of $300m, each of the team's 135 points scored in 2008 cost $2.2m; this year, with eight points on the board and no major improvement in sight, the price spiralled to $37.5m! Imagine being a director and staring at those numbers...

All season BMW motorsport director Mario Theissen insisted that BMW's directors were "disappointed but understanding" about the situation.
On Saturday in Hungary he added; "my vehicle colleagues also have disappointing results at times, it's normal in this business and the board sees it as such".

So to the present. In reaction to BMW's announcement, the FIA immediately put out a statement highlighting its efforts in reducing F1's costs. And, all due credit, the pressures the governing body brought to bear on teams individually, and FOTA as an organisation, are largely responsible for the massive savings recently made by F1 - and into the future - all of which makes BMW's departure just when the Resources Restriction Agreement was being readied for signature all the more ironic.

However, it is undeniable that expecting 13 teams (in 2010) to share 50 per cent of the sport's gross profits while investors skim off the rest can hardly have helped BMW's cause, while a Concorde Agreement which does not guarantee rounds in the car companies' five primary markets (US, Germany, UK, China and Japan) hardly does F1 due justice in motor manufacturer boardrooms across the world.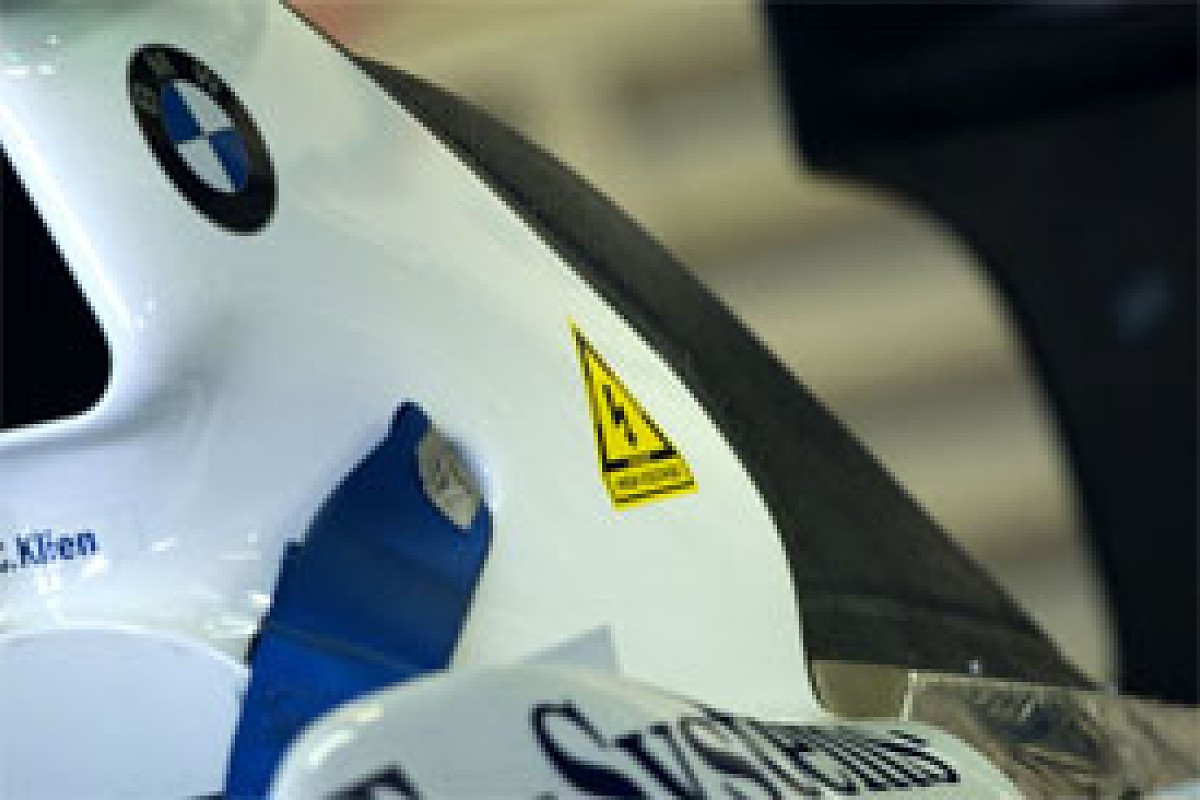 Bernie Ecclestone and Dr Mario Theissen at the inaugural BMW Pit Lane Park © XPB
By the same token, BMW's directors hardly failed to observe falling live audiences at grands prix across the world. For a company which invested heavily in its own Pit Lane Park concept (a massive enclosed 'touch-feely' interactive F1 theme park erected at enormous expense during grands prix weekends), the empty stands at virtually every grand prix this year hardly instilled much faith about the intrinsic value of the sport in bean counters balancing the books in BMW's 'four-cylinder' building in Munich.

Couple that with disputes over revenues dating back to early 2006, and yanking the plug could easily have been a reflex action.

According to sources, today's 'surprise' announcement has its roots in the timetable laid down for the 2009 Concorde Agreement - which, as this column correctly predicted over a fortnight ago, would not be signed by all parties before the Hungarian Grand Prix, despite Bernie Ecclestone suggesting immediately after the German round that he would "sort Formula 1 out in 48 hours".

Asked by this column in Budapest whether he had authority to commit the company to F1 until end-2012 and whether he had signing approval, Theissen said: "I would [note tense] have to get board approval and would [ditto] then be authorised to sign." Thus, despite an FIA bulletin doing the rounds in the Hungarian paddock that all 13 teams had completed their negotiations with the FIA and commercial rights' holder and that the document would be ready for signature by the end of this week, there was at least one team boss awaiting approval.

The word in the Budapest paddock was that BMW requested a delay while the board gave its approval to the 2009-12 Concorde Agreement, which was in itself ominous, and it seems that when pressure was brought to bear to 'put up or shut up', the board voted with its feet.
Given that at least three teams have yet to put pen to paper, the situation looks triply ominous, and who knows what this week will bring, particularly as one team lies precariously close to BMW in the constructors' championship...

Given the parallels between Honda and BMW, it would, though, be totally fitting were BMW to agree a similar deal with its team management, possibly extending to a supply of complete power trains to a Brawn-esque outfit, which, in turn, could be a front-runner next season, particularly given that design and development of F1.10 has already started.

For 35 years, Peter Sauber (whose surname, fittingly, translates to 'Clean') kept his team up and running. It took BMW 10 per cent of that time to decide to pull the plug. Hinwil, the team's 500-odd employees, the team's millions of fans and the entire Formula 1 community deserved better.