Who is the fastest?
The start of the 1991 Grand Prix of Portugal at Estoril © LAT
Nine races into the season and seven different drivers have already posted a fastest lap: Rubens Barrichello (two), Jenson Button (two), Nico Rosberg, Jarno Trulli, Sebastian Vettel, Felipe Massa and Fernando Alonso.
The last time eight different drivers scored a fastest lap in a season was back in 1991: Nigel Mansell (six), Riccardo Patrese (two), Ayrton Senna (two), Gerhard Berger (two), Jean Alesi, Alain Prost, Bertrand Gachot and Roberto Moreno.
The record for a single season is 10 drivers, happening in 1954, 1975, 1976, 1981 and 1982.
The seven drivers who recorded fastest laps this year drive for six different teams: Brawn, Williams, Toyota, Ferrari, Red Bull and Renault. The last time seven teams scored a fastest lap was in 1981. There are other two season with seven, 1976 and 1977, and only one with the record of eight, 1975.
Curiously, Kimi Raikkonen is missing from this year's list. Not only is he third in the all-time list with 35, behind Michael Schumacher (76) and Alain Prost (41), but he has recorded a fastest lap every year since 2002. His last fastest lap was set at last year's Singapore Grand Prix.
Time to deliver
The Hungarian Grand Prix will be Toyota's 132nd start, which will tie Osella at the fifth place on the all-time list of race starts without a win for a team. Minardi tops the list at 340.
Hungary personal scorecard
• Lewis Hamilton has qualified on pole in both Hungarian Grands Prix he has contested so far, going on to win in 2007 and finishing fifth last year after getting a puncture while running second.
• Heikki Kovalainen scored his first and only win at the Hungaroring last year, taking advantage of Hamilton's puncture and Felipe Massa's engine failure a few laps from the end.
• Felipe Massa led 60 of 70 laps in the 2008 Hungarian Grand Prix, but was sidelined three laps from the end with an engine failure. This was just another episode in his dismal record in Hungary, where his best result is seventh in 2002 and 2006. In 2007 he was victim of a refuelling problem in qualifying and started only 17th, finishing 13th, and he suffered from mechanical problems in 2004 and 2005.
• Kimi Raikkonen won here in 2005 and has four podiums in eight starts. He was also running for a podium place also in 2006, until he rammed Vitantonio Liuzzi's Toro Rosso.
• Robert Kubica made Formula 1 debut at the Hungaroring in 2006. He was his disqualified from seventh place after his car was found to be underweight.
• Fernando Alonso scored his maiden win in Hungary in 2003 but has not finished on the podium there since 2004.
• Timo Glock claimed his maiden podium last year at the Hungaroring.
• Jenson Button clinched his maiden win here in 2006, which still stands as his only podium finish in nine attempts.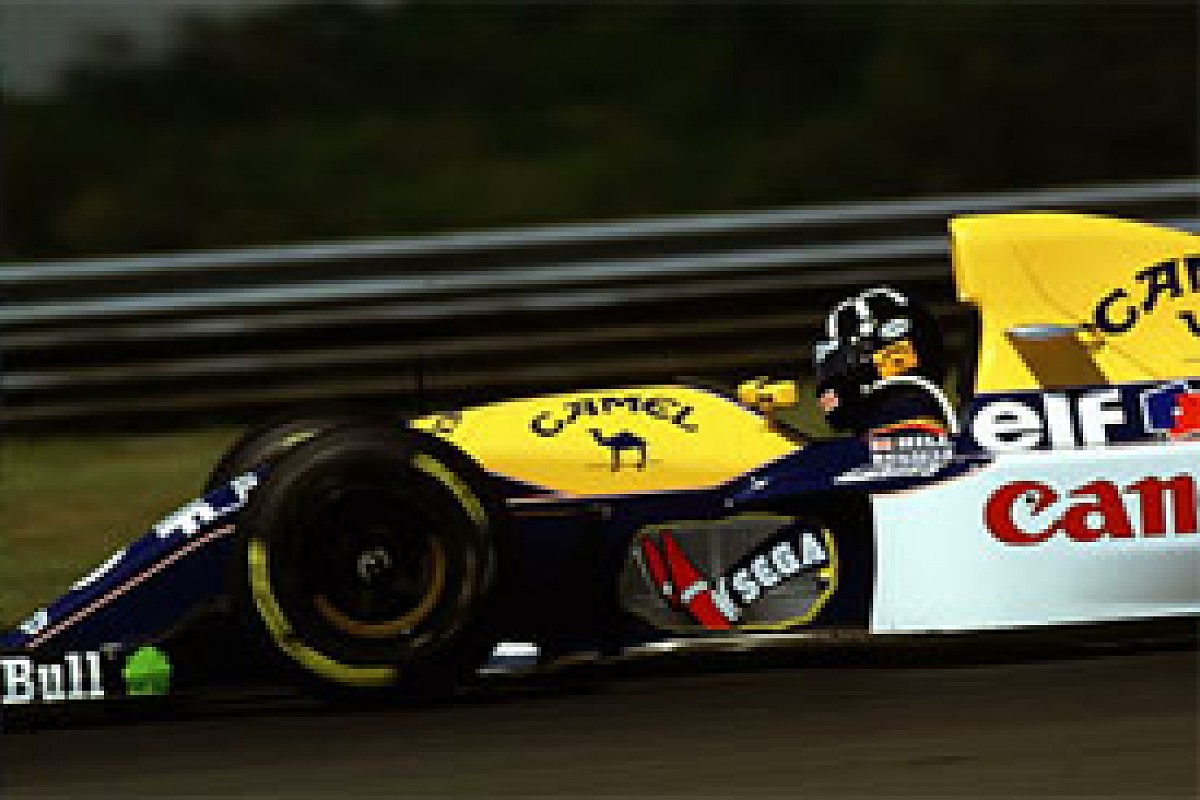 Damon Hill won his first grand prix in the 1993 Hungarian Grand Prix at the wheel of a Williams FW15C Renault © LAT
Other notes on the Hungarian Grand Prix
• It's not easy to repeat a win at the Hungaroring, as there have been 14 winners in 23 editions with the last seven races having being won by different drivers.
• The Hungaroring is the home of the maiden win, though. Four drivers took their firsts at this track: Damon Hill (1993), Fernando Alonso (2003), Jenson Button (2006) and Heikki Kovalainen (2008). Montreal, the home of the Canadian Grand Prix between 1978 and 2008, is the only other track to boast four maiden GP winners in the last 20 years; Thierry Boutsen (1989), Jean Alesi (1995), Lewis Hamilton (2007) and Robert Kubica (2008).
• Ferrari has not won at the Hungaroring since 2004 and last year's opportunity to end that drought went up in smoke with Felipe Massa's engine three laps from the end.
• McLaren is the most successful team in Hungary with eight wins to Williams' seven and Ferrari's five. The silver arrows set pole in the last three editions and won the last two. Its last race without points in Budapest was in 2004, when David Coulthard finished ninth and Kimi Raikkonen retired.
• Toyota scored its best result at the Hungarian track last year with a second place by Timo Glock.
• Williams has won seven times in Hungary and scored points uninterrupted from 1986 to 1998 and from 2000 to 2005, although there has only been one points finish since; seventh for Nico Rosberg in 2007.