On March 1 an era will come to an end when Ron Dennis formally hands over the McLaren team principal reins to Martin Whitmarsh. Of course, Dennis is not going to go away, and he'll still have a say, but he's promised that his erstwhile right-hand man will now have the freedom to run things as he wishes, having played an ever-significant role over the past few years.
To mark the change we celebrate 10 key moments in the history of McLaren in which Dennis demonstrated his ability to constantly improve his company.
Cancelling the Rondel project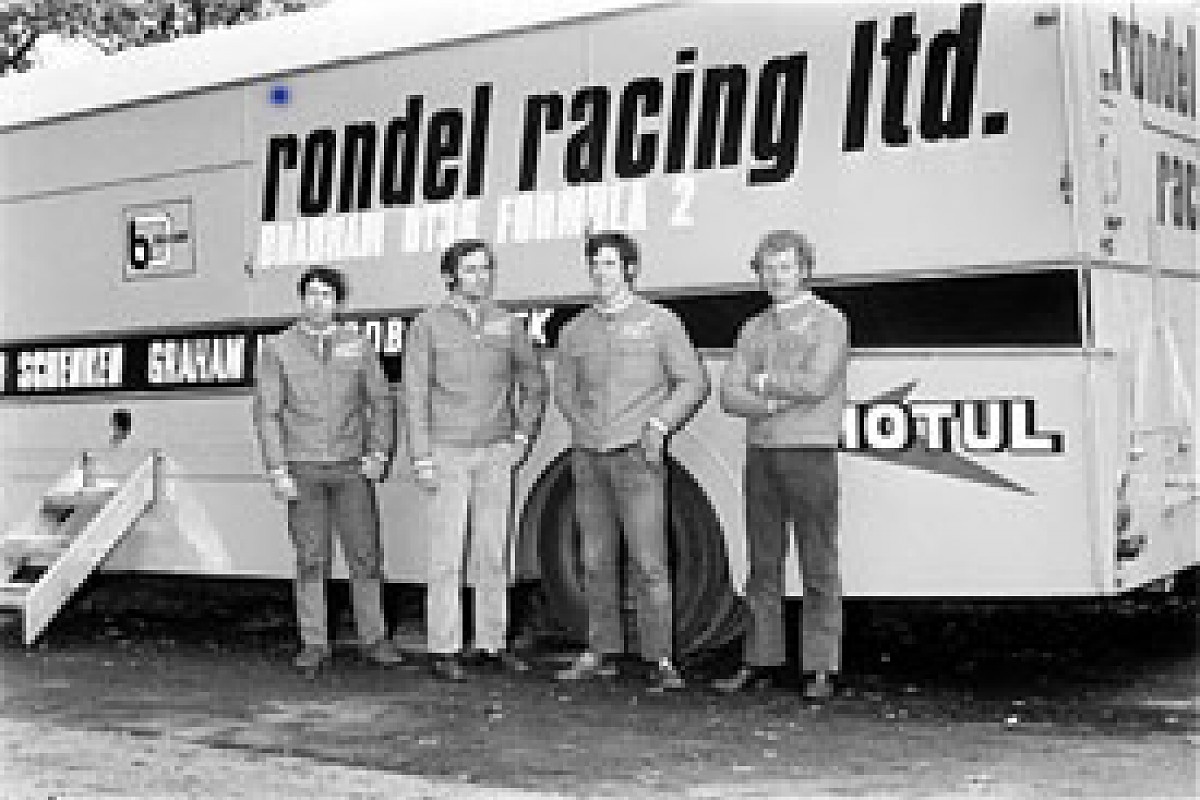 Clive Walton, Ron Dennis, Neil Trundle, and Preston Anderson © LAT
In 1973 Dennis and his business partner Neil Trundle were working flat out on the next obvious step for their slickly-run Rondel F2 operation - moving into grand prix racing. They even had a car under construction. But with the oil crisis biting, economic times were hard. Without what he felt to be adequate sponsorship to do the job, Dennis cancelled the project. Somebody else took over the car and it ran briefly in 1974 as the Token. Meanwhile, Ron and Neil took stock and decided to wait for another opportunity. Had they pushed ahead at the time, and experienced a humiliating failure, Dennis would probably never have got involved with McLaren. It must have been a hard decision to make, but it was the right one.
Gambling on John Barnard and the MP4
John Barnard had been successful in Indycars but had only enjoyed a sporadic involvement in F1. But Dennis saw something in him and, when Barnard proposed that a grand prix car could utilise a full composite chassis, Ron had complete faith in him. He then had to convince the world that it was the right way to go. The composite tub is such an integral part of motor sport today that it's hard to appreciate now what groundbreaking technology it was back then. In effect, Dennis gambled his whole future on Barnard's ability to make it work. A strong team was subsequently built up around Barnard, and crucially many of the key McLaren technical guys have been there for a long time, reflecting both Ron's loyalty and an environment that encourages people to stay. The only individual to subsequently have as much influence as JB was Adrian Newey, who Dennis lured from Williams in 1997. When Adrian was persuaded to escape to Jaguar by his old pal Bobby Rahal, Ron put extraordinary efforts into a successful attempt to change his mind, ensuring that he stayed on board for a few more years.
Attracting Marlboro's full support
After cancelling the Rondel F1 project Dennis had his first low-key involvement with Marlboro, running a pair of Latin American drivers in F2 in 1974. He got the deal from new Philip Morris sponsorship man John Hogan - whose previous job had been trying to drum up money for Ron. Hogan would eventually be in a position to allocate some F1 money to Dennis, and it was he who brokered the merger between the fledgling Project 4 team and the established, but struggling, McLaren outfit in 1980. Marlboro would continue to pay the bills until 1996, in effect subsidising the team's massive expansion and growth. Getting those title sponsors has been key to McLaren's success, and Dennis long ago put a big focus on creating a large marketing department. When Philip Morris decided to focus on Ferrari, McLaren landed West, and created a new silver/grey identity that gelled perfectly with that of Mercedes. And when tobacco sponsorship became untenable, Dennis gained some revenge for the loss of Marlboro by stealing Vodafone from Ferrari. The man who ran the phone company's sponsorship programme was none other than John Hogan...
Hiring Niki Lauda... and a few other legends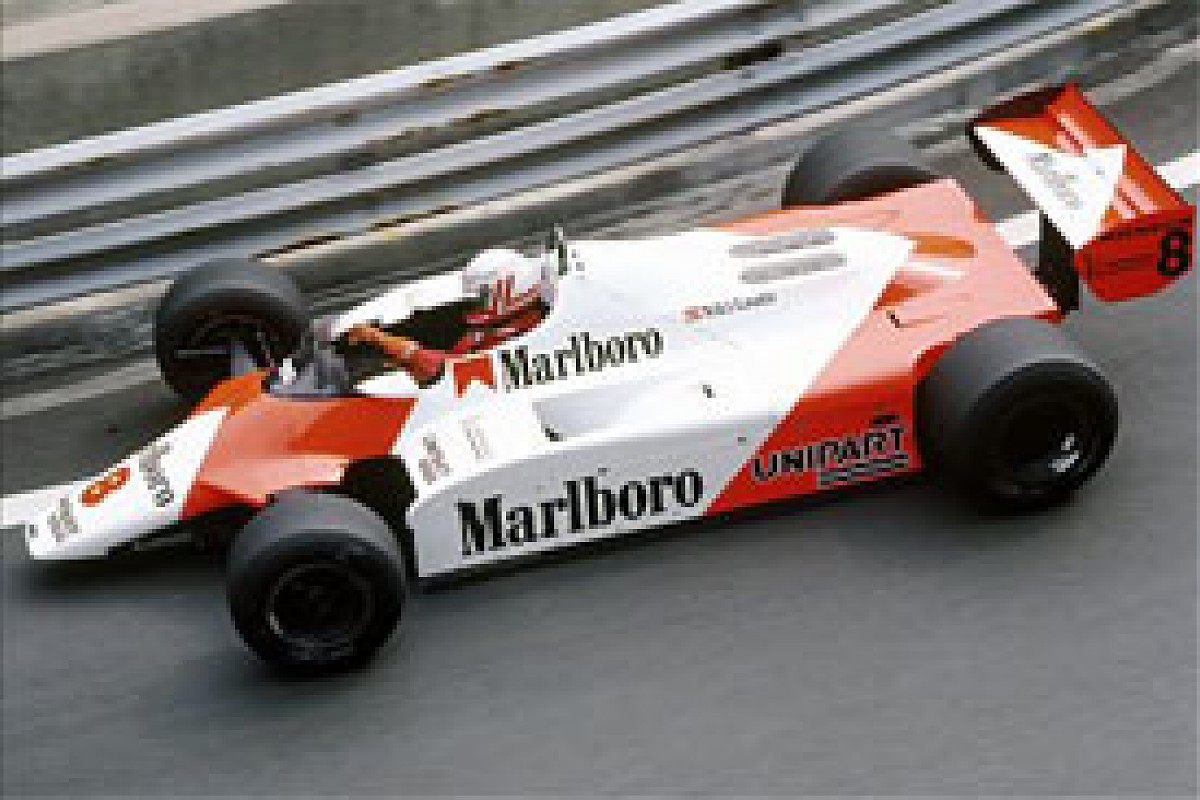 Niki Lauda (MP4/1B-Ford) 1982 Detroit Grand Prix © LAT
This whole story could be full of successful driver signings, so let's just compress them all into one section. The first great call was of course Niki Lauda, tempted out of retirement for 1982. Lauda had driven a Marlboro-backed, Dennis-run car in the 1979 BMW Procar series before retiring to focus on building up his airline. After a couple of years he got a little bored with that, and needed some money, so Dennis came along at just the right time. Would anyone else have tried to tempt the Austrian back, let alone succeeded? Lauda's return gave the team huge credibility as well as technical input that helped to move it forward, especially in the early days of the turbo era. Lauda won the title in 1984, and was followed as champion by Alain Prost, Ayrton Senna and Mika Hakkinen while Ron managed - most of the time - to replace one great driver with another. Juggling the needs of Senna and Prost through 1988 and 1989 remains one of the hardest tasks Dennis ever faced and, most of the time, he made it work. Indeed it was Prost's and Senna's spell at McLaren that established both men as among the very greatest of all time.
Stealing TAG from Williams
Success in F1 is always about putting the best package together, and if that means taking elements that other people already have, so be it. TAG was a Williams sponsor when Dennis convinced Mansour Ojjeh that a brighter future lay with McLaren - and initially that involved backing the Porsche turbo engine (see below), an investment that went beyond the usual sponsor/team arrangement. The next step came in 1985 when TAG bought John Barnard's shares. Crucially, Dennis recognised that Ojjeh could provide ongoing investment and open doors that would otherwise remain closed, thus was willing to share a percentage of the company.
Getting Porsche on board
In the early 1980s finding a turbo engine was a key for all of the teams using Cosworths, and Dennis displayed more imagination than most. Recognising that Porsche was top of the turbo game in sportscar racing - but that the company had no interest in F1 - Ron got TAG to finance the development of an engine exclusively for McLaren's use. The V6 would earn the team three consecutive world championship titles in 1984-'86 before it lost competitiveness. For the last year of the turbo era Dennis abandoned his own engine and secured a Honda deal (once again at the expense of Williams), and the team embarked on an astonishing period of success. The Honda era was followed by a period of uncertainty that saw dalliances with Ford, Chrysler/Lamborghini and Peugeot, before Ron seized the moment by dumping the French manufacturer to forge a relationship with Mercedes. It has proved to be enduring, and given McLaren the chance to take a further step in road car production.
Starting the McLaren F1 project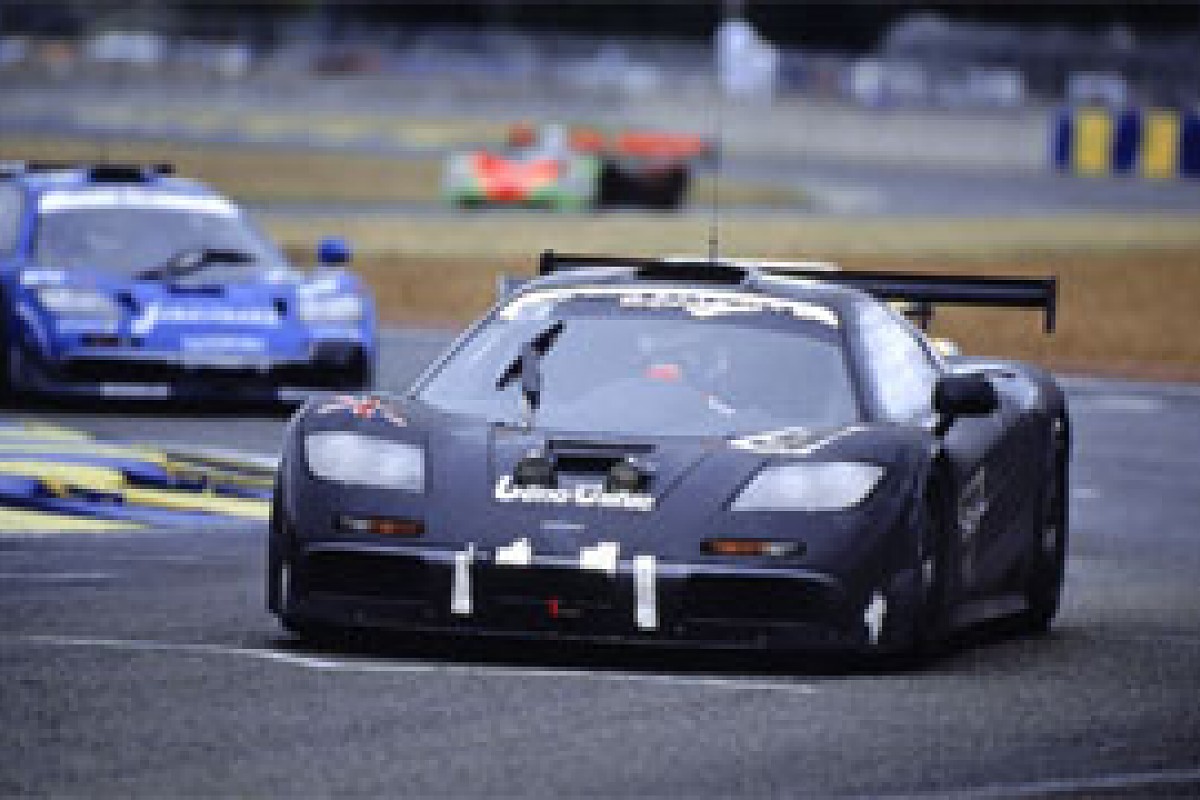 JJ Lehto/Yannick Dalmas/Masanori Sekiya (McLaren F1 GTR) winning the 1995 24 Hours of Le Mans © LAT
It had no direct impact on the success of the grand prix team - some might suggest that, if anything, the management time devoted to it cost the racing operation - but there's no question that the McLaren F1 project was a great achievement. Dennis set out to create the ultimate road car, and by backing Gordon Murray's vision, he did exactly that. The fact that the car went on to huge success in GT racing, winning the Le Mans 24 Hours in 1995, was a bonus. It might not have been a commercial success, but the F1 will forever be regarded as one of the greatest road cars ever made.
Commissioning the MTC
A monument to one man's huge ego, or the spectacular reflection of a visionary who always searches for perfection? Some may mock the McLaren Technology Centre, but it is an amazing facility that transcends its role as the base of a motor racing team to become something altogether more significant. It also pursued eco friendly themes some time before Honda made such a policy fashionable in F1 circles. The MTC also reflects the patience referred to earlier with regard to Rondel. The old base in Woking had long ago been outgrown, and for several years Dennis had to watch in some frustration as other teams moved into flashy new facilities. But he wanted to do it properly and create something that would last for a generation or two, so he waited until the right opportunity was there. The cost was enormous, but the place plays a crucial role in defining what the team is all about.
Discovering Lewis Hamilton
Okay, let's cheat a bit and give a driver his own section. But Lewis Hamilton is very different from other choices made by Dennis. The likes of Senna and Prost had won races before they went to McLaren, while others such as Hakkinen and Raikkonen had shown a lot of promise elsewhere on their F1 baptisms. That kind of talent spotting is one thing, but Hamilton was signed up as a youthful kart racer, in what Dennis has termed a 'project'. There were ups and downs, and at times Lewis's father and manager Anthony Hamilton was exasperated by McLaren's decisions, but it paid off in the end in spectacular fashion. Over the years Martin Whitmarsh was closer to Hamilton's day-to-day career, but Dennis deserves full credit for setting things in motion and putting his money where his mouth was.
Getting through 2007 intact
Love him or loathe him, you have to give Dennis credit for bringing his team safely through that painful 2007 season. The Stepney affair, the $100m fine and loss of constructors' points, the contest on and off the track between Hamilton and Fernando Alonso - it was an extraordinary year, and it took a special kind of leader to assume overall responsibility for the setbacks and keep his troops motivated, under extreme pressure. And while the FIA investigation did suggest that there was more going on at Woking than we originally thought, there appeared to be no question marks over the personal integrity of Dennis. Keeping the team on course paid off with Hamilton's 2008 title, a success that allowed Ron to take a step back with his head held high.
And a few cases where it went wrong...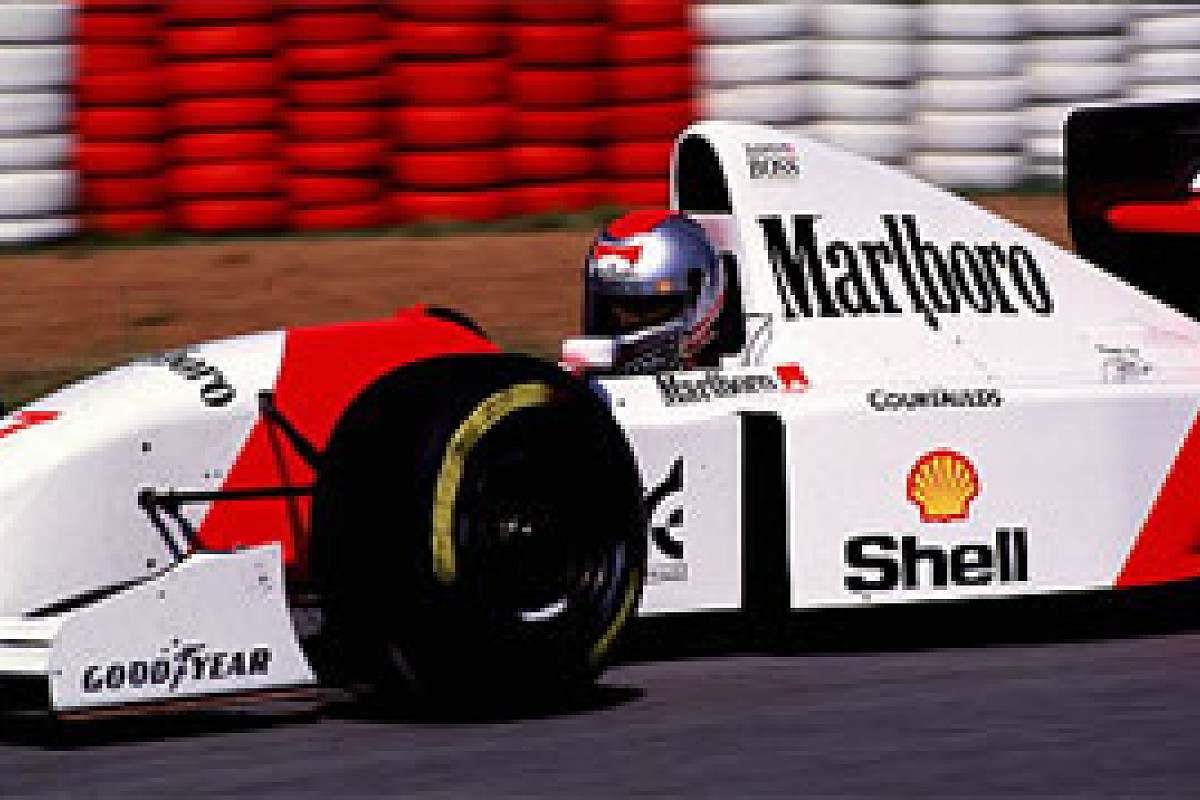 Michael Andretti (McLaren MP4/8 Ford) 1993 South African Grand Prix at Kyalami © LAT
Of course, it's easy for his detractors to question his management style or mock his tendency to drift into 'Ronspeak'. Not everything he has touched has turned to gold, and for three seasons (1994 to '96) the team failed to win a race, and it took a while for the relationship with Mercedes to reach the heights achieved with Honda.
But arguably most criticism of Dennis could be applied not so much to driver choices, but driver management. Just consider four big names, each of whom left the team before their contracts were up - what better proof of failure is that?
Michael Andretti and Nigel Mansell flopped spectacularly within the McLaren environment, while Juan Pablo Montoya and Fernando Alonso - both of whom Dennis was delighted to steal from under the noses of rival teams over a year earlier - should have worked out.
They won races, and despite everything Alonso nearly won the 2007 world championship. But somehow it ended in acrimony as their relationships with Dennis completely unravelled.
When questioned at the time about the Montoya signing, Ron famously told us that, having employed Senna, he knew all about how to deal with Latin drivers. A sweeping generalisation that was to come back to haunt him...