The 2006 Hungarian Grand Prix ended in happiness for the team then known as Honda F1 - after a thrilling wet race with even more twists and turns than contained within its sinuous layout, the Hungaroring played host to Jenson Button's maiden win and witnessed the Japanese team reign supreme in treacherous conditions.
Since then 'The Team Formerly Known As Honda' has suffered more challenges than 'Jens' experienced on that August Sunday, but the most formidable is yet to come: survival.
Takeo Fukui and Jenson Button celebrate winning the 2006 Grand Prix of Hungary © LAT
Every new day brings, it seems, yet another twist in this never-ending saga which began on December 5, when Honda's (soon to retire) president and chief executive officer Takeo Fukui pulled the plug on the job security of around 500 highly-qualified and motivated staff members in Brackley (and almost 200 employed at its domestic F1 base in Tochigi - although these will likely be deployed elsewhere within the giant company).
A variety of 'saviours' - some extremely credible, others laughably fishy - have been fed to the media by various folk operating to their own agendas. But, precisely four weeks before Formula One unpacks and decamps for the first race of a season bringing with it more changes than the sport has seen in three decades, there are no firm indications as to the team's future.
In the weeks since Fukui confirmed Honda's withdrawal, Brackley F1 (as the operation is now known internally) have faced three main options, the first two of which had a variety of sub-choices:
- A management buy-out led by principals Nick Fry and Ross Brawn, whether funded externally by commercial sponsors or pay driver(s), or the ejected £100m attempt to buy the team by Bernie Ecclestone (which could be seen in some quarters as a move to break the unity created by the recent formation of the Formula One Teams Association). Whether such a move would, though, be legal under EU regulations governing the lease agreement between Ecclestone's companies and the FIA is a separate issue, but full marks to Fry/Brawn for rejecting the advances...
- A total take-over by the likes of billionaires Carlos Slim of Mexico or Virgin's Richard Branson, or possibly by a motor manufacturer wishing to enter the sport (Porsche Motor Holdings, as in its VW/Audi subsidiaries?). Yet, despite flurries of activity whenever potential buyers were mooted, the team is still up for sale - no surprise given the uncertainty over the commercial stability of the sport and revelations previously made in these pages (which can be accessed here and here).
- Closure
That the latter course of action remains a possible path of action was made clear by Fukui when he spoke to Reuters earlier this week. "There are various offers for the team but we have not seen any serious buyer yet. It is a difficult process." Hardly designed to buoy the spirits of an increasingly desperate work force, is it?
An announcement on the definitive future of the team is expected this week (sources had indicated as early as today - possibly even clashing with the televised launch of USF1), but at the time of writing no hints had materialised.
The Honda F1 facility in Brackley © XPB
Is it, though, all doom and gloom for Brackley (as per Prost and Arrows), or could a knight in shining armour arrive in the nick of time - ala Minardi in 2001 or Jaguar Racing three years later - and salvage the operation? As many a good doctor knows, it is never too late whilst there remains a chance of a pulse, and Honda F1's heart is certainly pounding even if its rate is at times slightly erratic and the blood pressure mercurial.
Sources close to the team indicate that it is business as usual failing a final directive from up above to close the operation. So, what does 'business as usual' for the immediate future entail?
First it means ensuring engines, likely Mercedes HPE units, can be bolted into the back of the car currently named Brackley F109 and made compatible with the its systems. That is the relatively easy part; the difficulty at present lies in paying for them...
Then the team needs to persuade all its FOTA peers that it should be permitted to use its full 16-day testing entitlement as and when and where required before departing for Melbourne even if some days have 'expired'. This, too, should present little problem given the spirit of cooperation prevailing within FOTA, and, although the FIA could conceivably involve itself in the decision, the governing body is believed to be in favour of seeing the team grace the grid, so is unlikely to veto any such agreement.
In order to ensure the team at least makes it to Australia - after all, what use a fully-fledged F1 team, even a downsized one, sitting in Northamptonshire when the opening grand prix is in Melbourne? - logistics considerations such as personnel and equipment travel, accommodation and land arrangements needs be in place, as do contingencies. Again, physically making reservations requires nothing more than a laptop and mobile phone, but supplying a sufficiently strong credit card could pose a bigger challenge. But, Fry and Brawn are seasoned operators, so are sure to have made the necessary arrangements.
Having considered the overall ramifications of (not) going with Ecclestone's offer, Brackley F1 needs to ensure it pulls its weight within FOTA and remains fully committed to the cause, for already this week there emerged suggestions of a split over wind tunnel usage.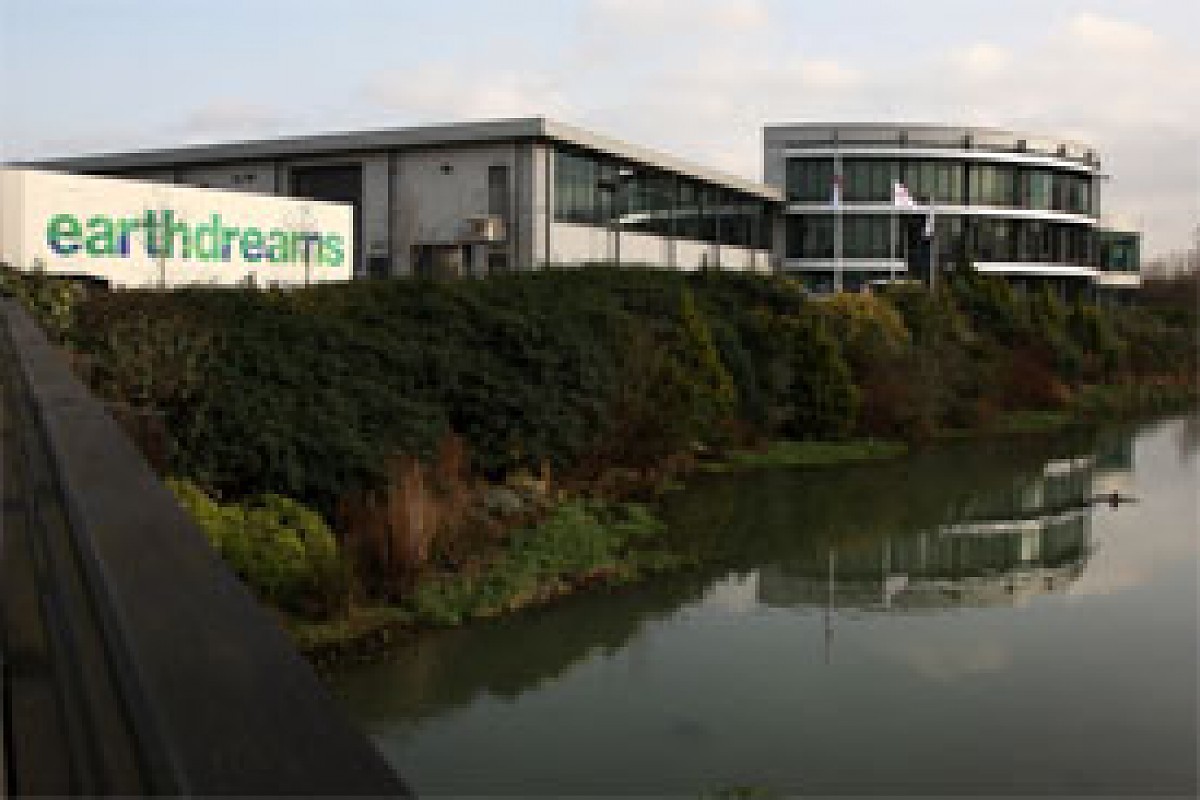 Bruno Senna © LAT
Finally, assuming the team's selection of drivers is unfettered by commercial considerations, it needs to take decisions not on the basis of friendships or nationality or F1's wish list, but on cold, hard facts. Brackley F1 requires first and foremost the best available mix of speed, car-sorting experience and affordability, particularly in view of the challenges posed by a completely new engine/chassis combination, slick tyres, reduced downforce and KERS.
This means striking tentative deals with Button and Rubens Barrichello - assuming they step up to the plate relatively cheaply, but they are hardly in strong bargaining positions. Both are winners, whilst the latter draws on a wide experience base, which includes over 260 grand prix starts, driving for a low budget team which included changes in engine supplier (Jordan), a start up operation (Stewart), slick tyres (1993-1998), reduced aero (1994/5) and, above all, the Brazilian is a proven team player (Ferrari).
Rubinho's management last week confirmed he and the team have remained in contact, but added nothing further, whilst Jenson obviously remains more than a blip on the team's radar.
Prospective sponsors and/or buyers could emerge at any point, but would only be prepared to complete a deal if convinced the team can make it to Melbourne. Even at this late stage all indications are that the required building blocks for precisely that are in place, whilst a final decision from Honda - likely confirming a buy-out by Fry and Co - is expected by the weekend.
* * *
Could Bernie Ecclestone's insistence that the Australian Grand Prix start as late as possible to enable European fans to indulge in an extra hour's shuteye on race day morning, thereby increasing TV rating, be costing Melbourne's taxpayers an additional AUS$10m (£4.5m) in expected losses?
Sources in the Victoria capital advise that grandstand seat sales are down by a least 15,000 year-on-year, whilst the lucrative corporate sector has voted with its platinum credit cards to the tune of at least AUS$12m (£5m). All in, the grand prix seems to be heading for a record loss of AUS$55m (£25m), or about what the promoters are believed to be paying Ecclestone's paymasters.
The credit crunch and reduced supporting race package is, of course, responsible for a portion of the decreases in revenue, but according to sources, the largest contributor is the late race starting time. This in turn means many those living in the vast country who in the past headed for Melbourne early on race day morning, returning home after a 15.30 chequered flag, are now unable to do so by a reasonable hour.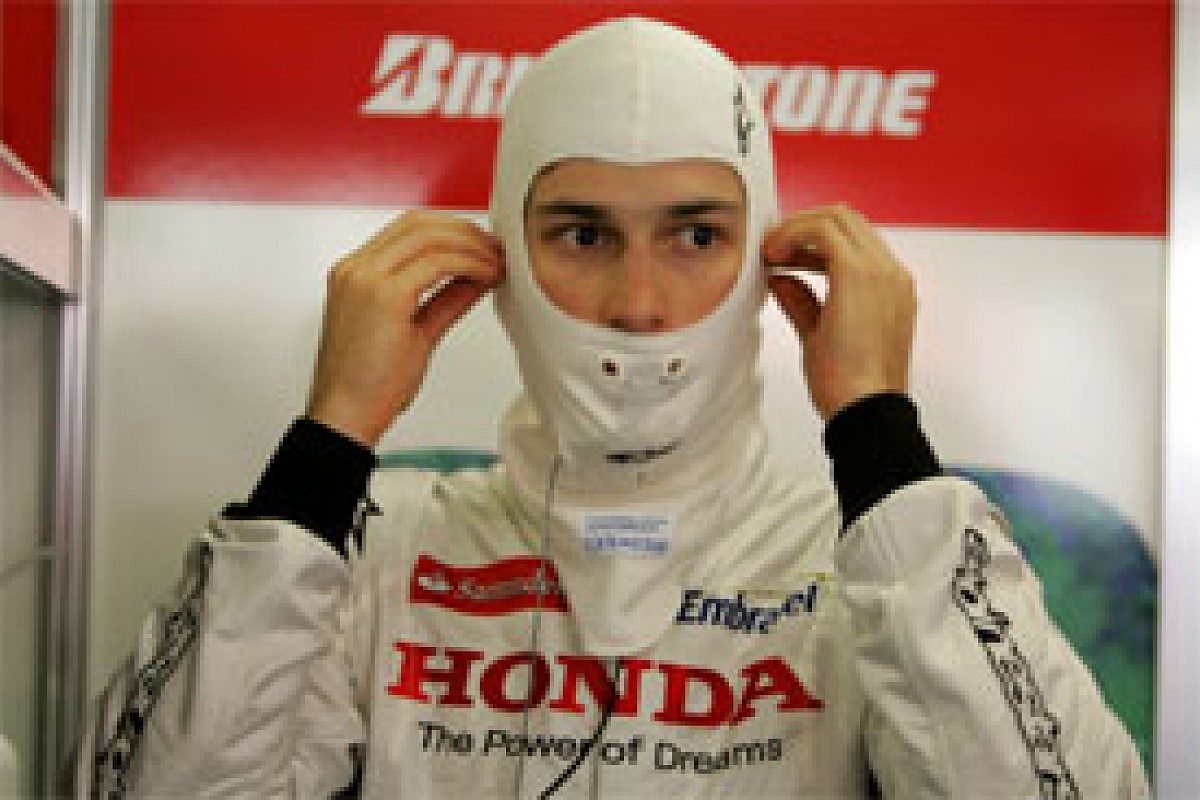 Marshalls at the Australian Grand Prix © XPB
Rather than risk late-night driving in a country filled with nocturnal animals or incurring the costs of a hotel (particularly as most establishments have a three or even five-night minimum stays), out-of-town fans are staying away from Melbourne.
The late race-finish reduces availability of national and international flights out of Tullamarine Airport on race-day evening - adding further ramifications. This has particularly affected corporate sales, a sector upon which the Australian Grand Prix Corporation has traditionally relied heavily.
Pitched midway between Paddock Club and top line grandstand prices, a raft of corporate suites mainly situated on the runs to and from Turn 1 provide Australia's high-rollers with civilised race experiences. Fine food and wines are served in air-conditioned comfort but in a more relaxed atmosphere than found in the stifling Paddock Club has in the past 10,000 to 15,000 booted and suited punters.
Being captains of industry they have generally accepted invitations on the basis of being able to head for Sydney, Perth, Adelaide or Brisbane by air on Sunday evening and be in their office with the kangaroos on Monday morning. No more is that possible...
Circuit marshals, too, are suffering on the same basis: in the past two days' leave enabled them to get to the circuit, dispense with their (vital) duties and head back home - all at their own expense, of course. Now, though, the revised timetable entails an additional day away from work or an expensive flight, which many are unable to afford or refuse to incur.
Result: the grand prix is jeopardising the services of highly-trained folk who in the past rendered these voluntary yet indispensible services through sheer passion, but are now unable to make their annual pilgrimages.
That CVC's greed for cash is affecting virtually every aspect of Formula One - from circuit promoters through team income to the availability of marshals - as never better illustrated than by this simple yet utterly sad tale.