During an economic downturn which has hit the entire planet at almost unprecedented speed and wiped trillions off the share values of the very companies which sustain Formula One, it was inevitable that some of the sport's biggest cost centres would find themselves subject to severe scrutiny.
And, after wind tunnel testing and engine programmes - both of which have found themselves receiving swingeing cost cuts, now and into the future - the biggest individual cost centres in many team accounts are driver salaries.
Nick Heidfeld (c) XPB
With good journeymen such as Nick Heidfeld earning upwards of $4m (£3m) per annum and the sport's biggest-earning star (thought to be one Kimi-Matias Räikkönen) trousering 15 times that for just 50 competitive hours per year plus around 100 hours of scheduled testing and a handful of sponsor events, it is not surprising that the focus is now on driver earnings.
Of course, it could be argued that a whole host of drivers bring money rather than receive the stuff to strap themselves into grand prix racing cars, but any pay driver with sufficient nous to raise that sort of money certainly has, at the very least, sufficient commercial ability to siphon off a hefty commission on monies thus raised via sponsorship - or has a manager well-versed in such activities.
Equally it can be argued that in many instances, sponsors and not the teams themselves are paying these stratospheric stipends, but regardless from whence the money the comes and through whom it goes before hitting drivers' bank accounts, it cannot be argued that this is other than F1 money which could be put to a host of constructive uses within the sport.
After all, a quick calculation shows that the Finn this year is estimated to earn around 25 times as much as the president of the United States - or, expressed differently, more than all G20 heads of states. Combined. And this before wins or points bonuses! An even more shattering statistic is that the entire grid will earn more in 2009 than will the leaders of the world's 200-odd democracies. (Although, it must be said that Grace Mugabe is doing her utmost to equalise matters...)
So, against a background of an estimated 1,000 redundancies within F1's teams and suppliers this year alone, any wonder that driver salaries are falling under the glare of spotlights in Paris and places like Maranello and Woking and Munich?
Before Christmas, Felipe Massa, believed to be on around $15m p.a. plus bonuses, admitted that he was against a retainer cut, but he would say that, wouldn't he? Asked by this column during Ferrari's ski week at Campiglio di Madonna which was more important, a five million dollar reduction or the 50 engineers the sum could buy for a year - who could well deliver the reliability he missed so badly last year - he replied it was 'a difficult question' before telling this journalist he would not be happy to have his income cut, either.
Fair point, but professional considerations enjoy priority in media circles. When new computers or cameras or vital gizmos are required for whatever reason, sacrifices have out of necessity been made in the interests of the bigger picture - just as many folk who once turned left in the aircraft are now flying cattle class.
And, so it should be, too, with F1 drivers. Particularly as private testing has been cut, a much reduced limit has been placed on non-race driving and, with less sponsors per team on average, PR commitments are bound to be less - all at a time when their profession is at the safest it has ever been.
But, instead of lumping their blessings in with their burgeoning bank accounts, the drivers have thrown up their arms over the proposed 2009 points-linked superlicence fee increases of around 5%. These will see last year's champion, obviously the highest points' scorer during 2008, pay a whopping €220,000 (£200,000) for the piece of paper which allows him to pedal his silver dream racer in grands prix.
At the other end of the scale, though, Adrian Sutil will shell out a mere €10,400 (£9,500 - the base fee) after Force India's driver, in common with teammate Giancarlo Fisichella, failed to score a point, but then, according to sources, the relative percentages of earnings versus superlicence costs are about equal.
But so seriously have the drivers taken the news of this 5% increase that they have tabled it for action by the Grand Prix Drivers' Association, and have pledged to thereafter approach the Formula One Teams' Association for assistance. As FOTA has proved of late there is nothing wrong with using union 'muscle' to achieve results, but a raft of questions arise:
Why are drivers revolting at 5% increases, when they last accepted (though not without individual protests) an approximate 500% increase, and
Why do they intend canvassing the support of FOTA - which is embroiled in certain high-profile projects involving both the FIA and Bernie Ecclestone's Formula One Group?
Are they admitting that the GPDA's own position is rather weak, or could it be that the teams actually pay their superlicence fees? In which case...
Finally, why would FOTA in any event wish to involve itself in what is a dispute between the drivers and the sports' governing body?
Whatever, FIA President Max Mosley has said he will meet with the drivers to discuss their objections - which in itself should be interesting for some said in the wake of the scandal that they refused to meet with him whilst others were downright disparaging - but only if they provide details of their earnings. And, once Mosley has those details in black and white, can a proposed salary cap be far off?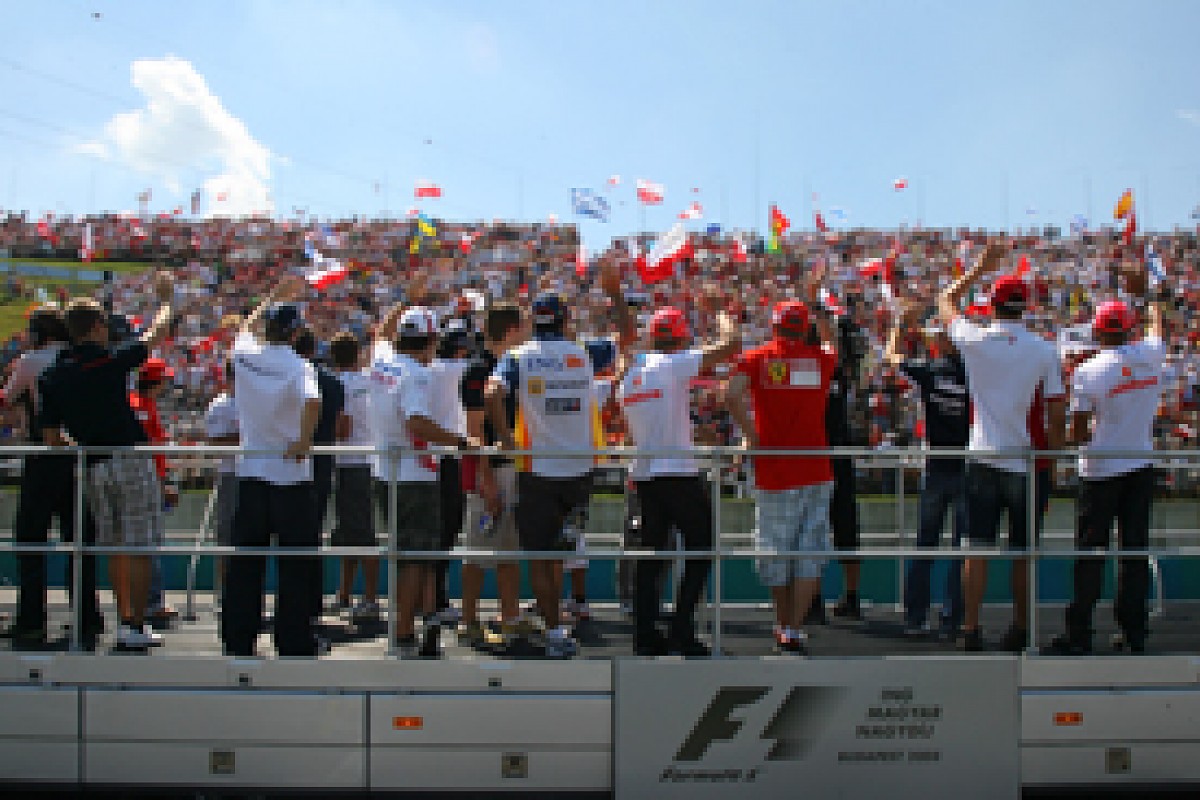 Lewis Hamilton (c) LAT
Given that Hamilton earns an estimated $20m (£15m), his licence fee pans out at around 1.3% of his annual earnings. Räikkönen, by dint of his lacklustre 2008 season and eye-watering income is immeasurably better off: adding the points' money (€2,100 x 75 points) to the €10,400 base cost means the Finn will pay just €167,900 (£150,000) or around one-third of one percent of his earnings to practice his profession this year. Oh that the annual cost of operating as a journalist was that low...
Heidfeld, though, is realistic enough to realise that the massive pay days of the recent past are surely a thing of the past.
"On account of the current economic situation we have to accept that money is not exactly in abundant supply. Whilst a pay cut is not really a matter of discussion at present," he said this week, "I hope the sport finds ways of saving costs in other areas without cutting driver salaries or making workers redundant."
Massa, too, had expressed similar comments in Italy, and whilst those are noble thoughts, the smart money suggests that drivers will either have to accept cuts in wages, or see loyal workers - the very folk who bust a gut to build and prepare their cars - laid off by the score. None of which will help any of the drivers achieve their lives' ambitions: to be world champion.
When all is said and done they would be better served to put up with the superlicence increase rather than draw attention to their rather privileged and excessive lifestyles. In these times of reduced racing, testing and PR activities they are better paid on a per-race-kilometre basis than ever before in their careers despite the downturn.
For some time now FOTA (and Ferrari) president Luca di Montezemolo and Bernie Ecclestone have been talking at cross purposes: whilst the suave Italian has consistently spoken of demanding a larger percentage of F1's revenues for the teams, but only once the current 2008 - 2102 deal (variously contractual or simple intent, depending upon the document signed by the individual teams) expires, the 79-year-old Brit is threatening to not pay the teams at all - with immediate effect.
According to Ecclestone, he has no obligation towards paying those teams operating under the May 2006 Memorandum of Understanding (believed to be BMW, McLaren, Renault, Toyota and the team formerly known as Honda), and this, he says, is how they will be treated unless they commit long term to the sport. And, if they do commit, he will be able to 'sue their arse off if they leave' - which if anything provides an incentive for them NOT to sign, particularly given the economic circumstances some of their parent companies and sponsors find themselves in at present...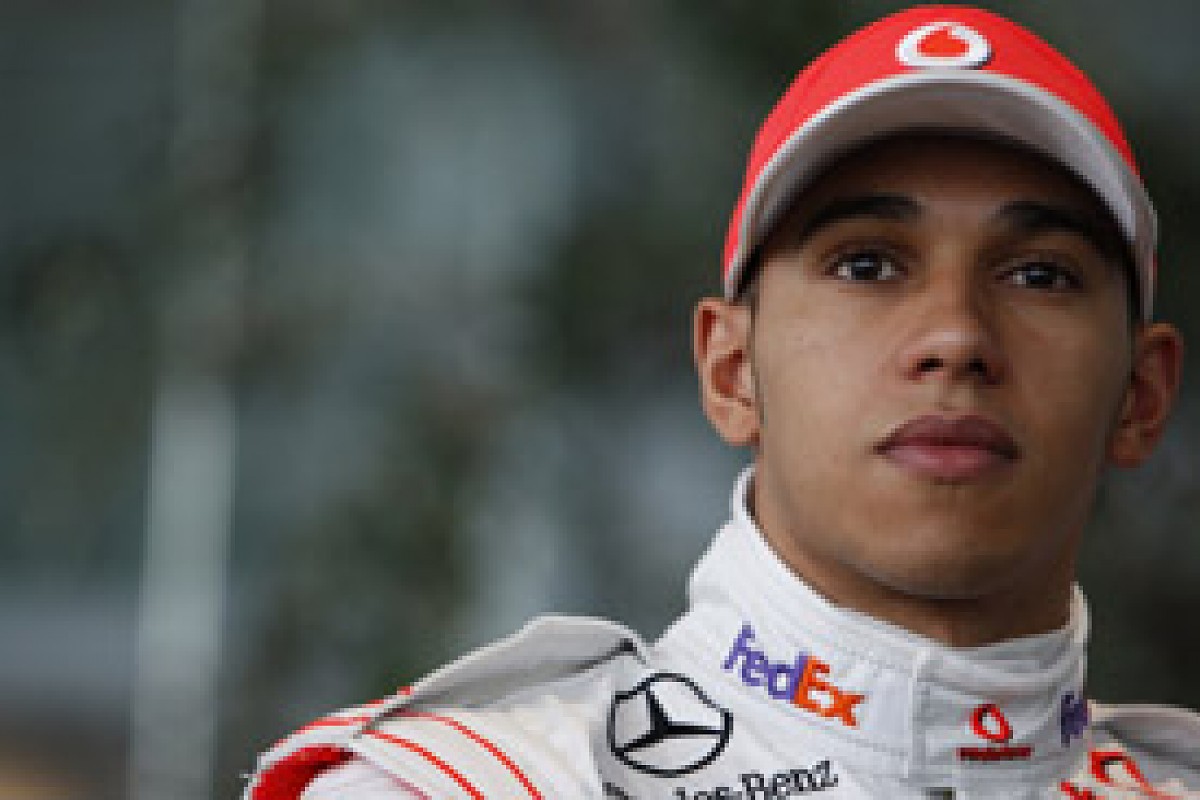 Flavio Briatore, Bernie Ecclestone, Christian Horner (c) LAT
Estimates suggest that at least $1.5bn of the sport's commercial income accrued since the MoU was agreed, is attracting interest LIBOR rates (the London Inter-Bank Offered Rate) in a ring-fenced account whilst awaiting disbursement. A portion, it is believed, has been paid across (or advanced as the case may be) to independent teams such as Williams and the Red Bull outfits, whilst Ferrari's earnings and its premium have also been covered from that account, as has the portion forfeit by McLaren as part of its Spygate fine.
But, in terms of the MoU balance due to the teams (including the team formerly known as Honda) once they commit to a new Concorde Agreement - if what is a much-changed document can still be known as such. But, for reasons best known to the manufacturer-controlled outfits, there seems to be no hurry to sign on the dotted line.
Given that the amount equates to an average of $300m per team (£220m), the burning question is why the teams, many of whom have for this year been forced to reduce their budgets despite being run by extremely capable businessmen, have allowed this state of affairs to even exist, let alone continue.
To CVC Partners, the equity fund which borrowed heavily against its acquired ownership of the sport's commercial rights, the situation represents financial manna, for the amount represents approximately what they owe state-controlled Royal Bank of Scotland, who granted the rather myopic loan in the first place.
However, so keen is Ecclestone to get them onside that he suggested this week that the teams should enjoy freedom to spend whatever their respective boards deem appropriate in pursuit of F1 glory in return for committing to the sport for up to seven years - which just happens to be totally at odds with Max Mosley's recent cost-cutting drives...
So, on the one hand we have FOTA pushing for increased revenues from 2012; on another we have Ecclestone threatening to pay absolutely nothing with immediate effect, then almost immediately offering them budgetary freedom in return for commitment, whilst CVC Partners would probably prefer all the teams to close up shop - all whilst the FIA is preaching costs cuts and regulations which permit the teams to operate on little more than their shares of the sport's revenues.
With such confusion reigning between the sport's four major players, is it any wonder that rumours another manufacturer team is considering leaving F1 will not go away?