Formula 1 drivers are superheroes. They always have been, and always will be, pushing themselves and their cars to the limit week after week.
But it is often forgotten that F1 drivers are also human beings. They face emotions and challenges like the rest of us, yet do so amid the pressures of one of the most exclusive and competitive sporting series in the world.
As mental health has become more of a talking point for society as a whole in recent years, its place within racing is also coming more and more into the spotlight.
The pinnacle of motorsport has tended to operate as an environment where, if you're not up to the job, you'll be replaced. The stigma surrounding mental health means that opening up can be seen as a sign of weakness, which for drivers is not something they are often willing to show for fear of it being used to their rivals' advantage.
"Even if you have them, I would never say so," says Max Verstappen. "Why would you say your weakness, even if you have one? Why would you explain that? No, I would never say those kind of things."
But some of Verstappen's peers have been trying to change things. Daniel Ricciardo has been part of a mental health campaign within Renault, and explained the importance of having a close core group to be able to talk to, relieving some of the pressures of F1.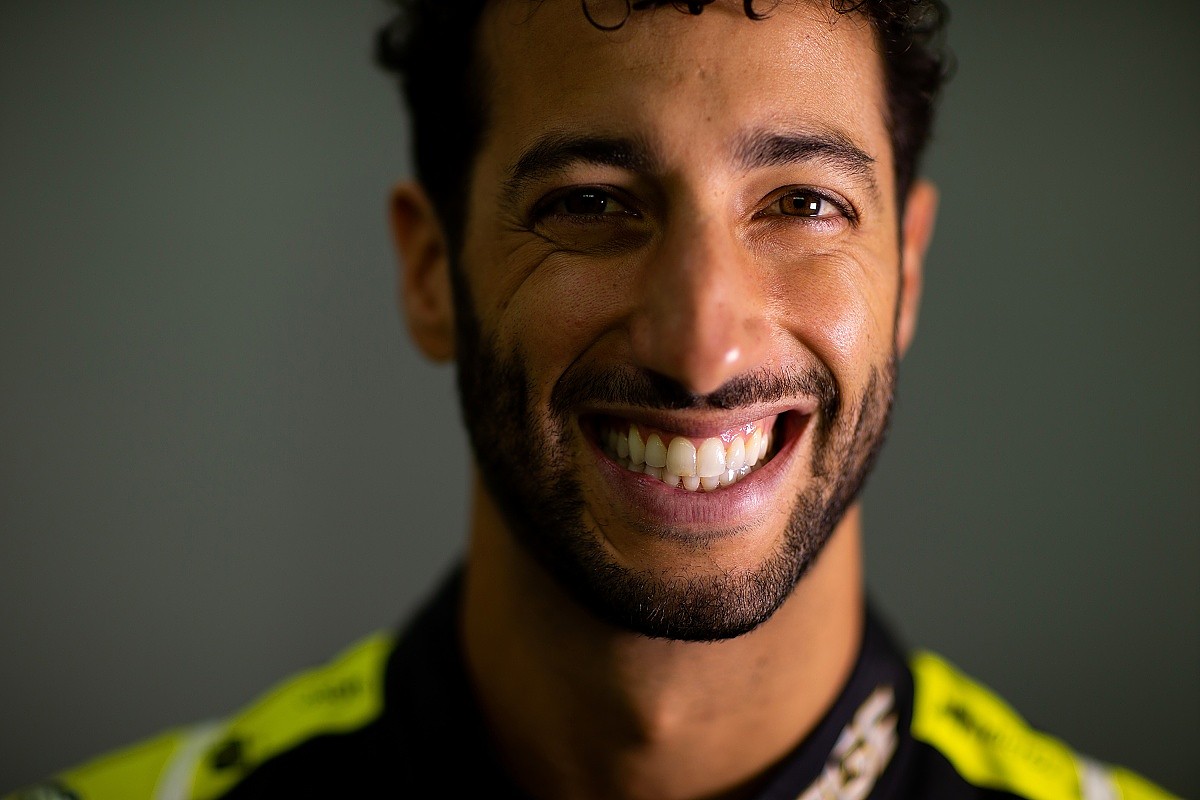 "You sometimes might keep things close to you, you think it might be showing some weakness or whatever," Ricciardo says. "For me, trying to stay positive and all that stuff, it's really about the people I choose to have around me, close friends or family or whatever that you can bounce things off and talk openly.
"I put a lot of trust in people. I think it's quite easy for me to talk to someone and be open. I don't seem to bottle a whole lot up. But you need that outlet.
"Last year it looked like I was really confident and not nervous, and it was more that I put on a brave face. Inside I was struggling a lot. I think I just covered it up quite well" Lando Norris
"Motorsport, for the most part, is a male-dominated sport. There's a lot of ego and pride, and not everyone always feels OK opening up and being a bit vulnerable."
Lando Norris was particularly open in talking about his mental health battles upon arriving in F1, revealing during his rookie season that he had been working with a mind coach to help ease some anxiety and confidence struggles during his rise up the motorsport ladder. But the pressures of his rookie season took their toll.
"Last year it looked like I was really confident and not nervous, and it was more that I put on a brave face," Norris reveals. "Inside I was struggling a lot. I think I just covered it up quite well last year."
As Norris' confidence grew and his debut season went according to plan, he stopped working with his mind coach: "Doing it more on my own and taking my own responsibility for it was part of the growth that I needed."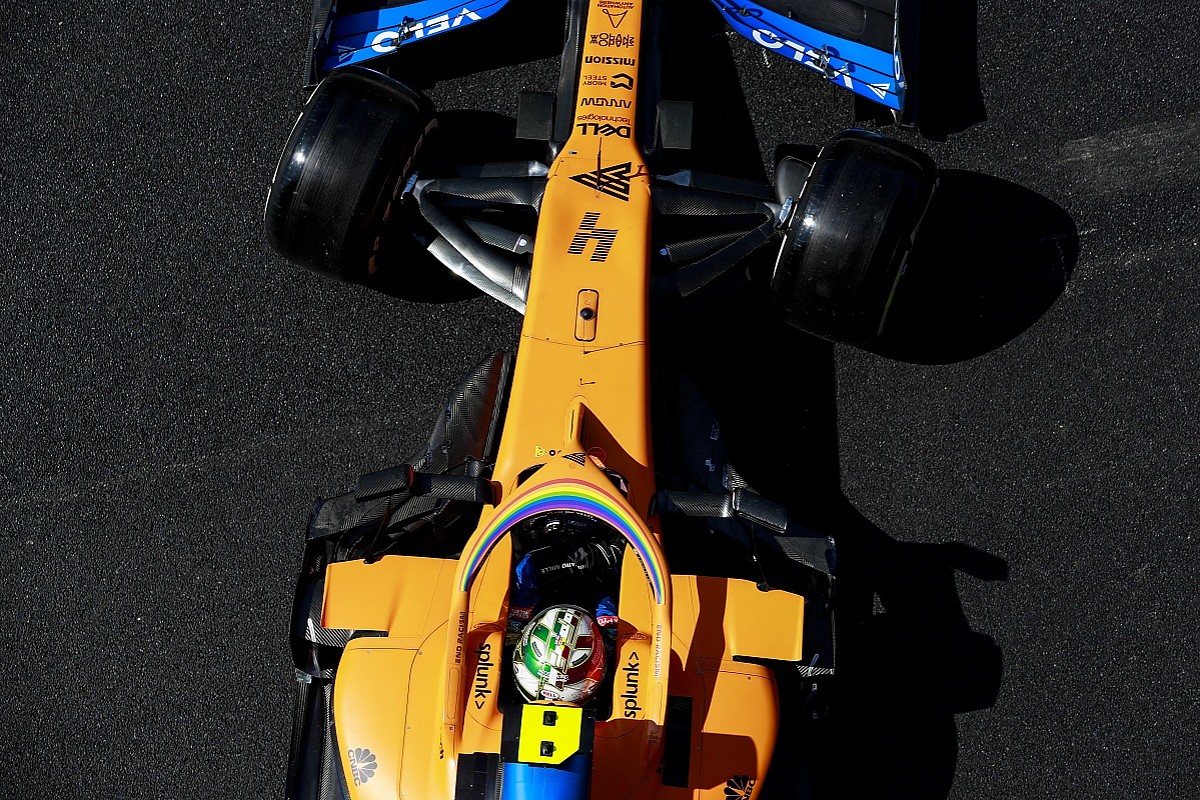 He's found ways to properly manage his confidence battles, citing his video game streaming as a fun outlet that helps him switch off from the pressures of F1. And his on-track performances this year have been among the best on the grid. He is now in a stronger place.
Imposter syndrome - where someone has a feeling of inadequacy despite achieving success - is something that is part and parcel of racing in F1, given the comparisons between every driver on the grid in the competition for wins, podiums and even race seats.
"It's something that I struggled a lot with, especially before going into Formula 1, and during last year," Norris says. "The belief of if I've got what it takes, and what do I think comparing to my team-mate or comparing to other drivers, obviously always comparing against other people - that's the thing that screws with your head sometimes.
"It's something that is very tough to deal with, self-belief and everything like that. There are a lot of things that I've struggled with over the past few years and growing up.
"Not everyone wants to talk about it all the time, but it's something that I've struggled with. I'm sure many other drivers have thought about and struggled with over the past."
Drivers also have to contend with the sometimes necessary evil of social media. All but one driver - Sebastian Vettel - have some kind of social presence. While it allows them to give fans an insight into their lives and help boost their profile, making it a handy marketing tool, it also leaves them open to abuse from anyone with a keyboard.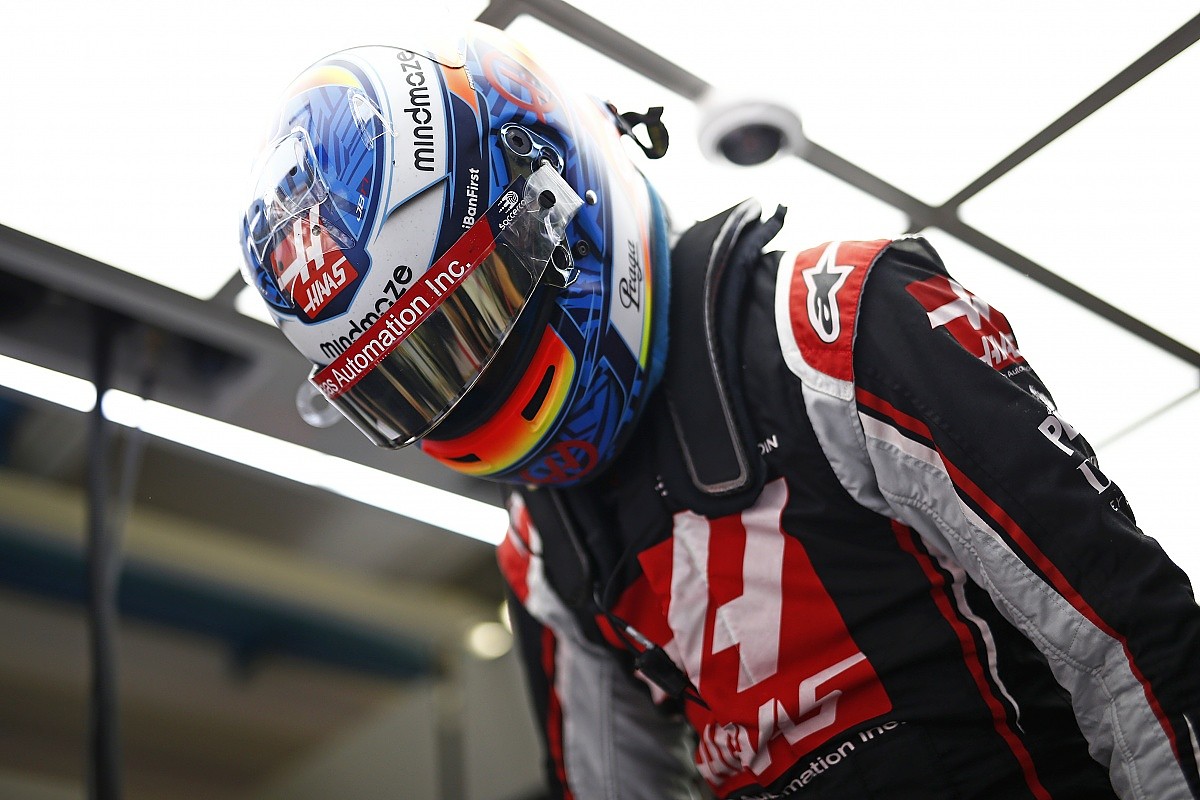 Romain Grosjean has previously opened up about receiving criticism across platforms, even when posting about his life away from F1. But he has learned how to deal with the trolls.
"Mentally, I'm quite strong, and I've shown it through the years," the Haas driver says. "It's never nice to read, a lot of people are assuming things that are not correct.
"They just like to abuse you because it's easy and it's free. They can keep going for it, I don't mind" Romain Grosjean
"I guess it's freedom of talking. I'm fully onboard with people saying what they say, and what they think. Sometimes it's just not based on truth. It's wrong, and that's a bit disappointing."
He even likes to tackle some of them head-on: "I reply to some and talk about it. It makes me laugh, and whenever good results are coming, I just want to give them a thumbs up, or maybe another [finger]...
"We just need to make sure that we don't pay too much attention to those, because they're just people on their sofa. They've got no idea what we're living through, they've got no idea what our body goes through or our career, how tiring it is, how much it takes on the family and so on, that we are away so much on the road.
"They just like to abuse you because it's easy and it's free. They can keep going for it, I don't mind. Thanks for the ones that support me. I think there are maybe more people who support me than those that hate me."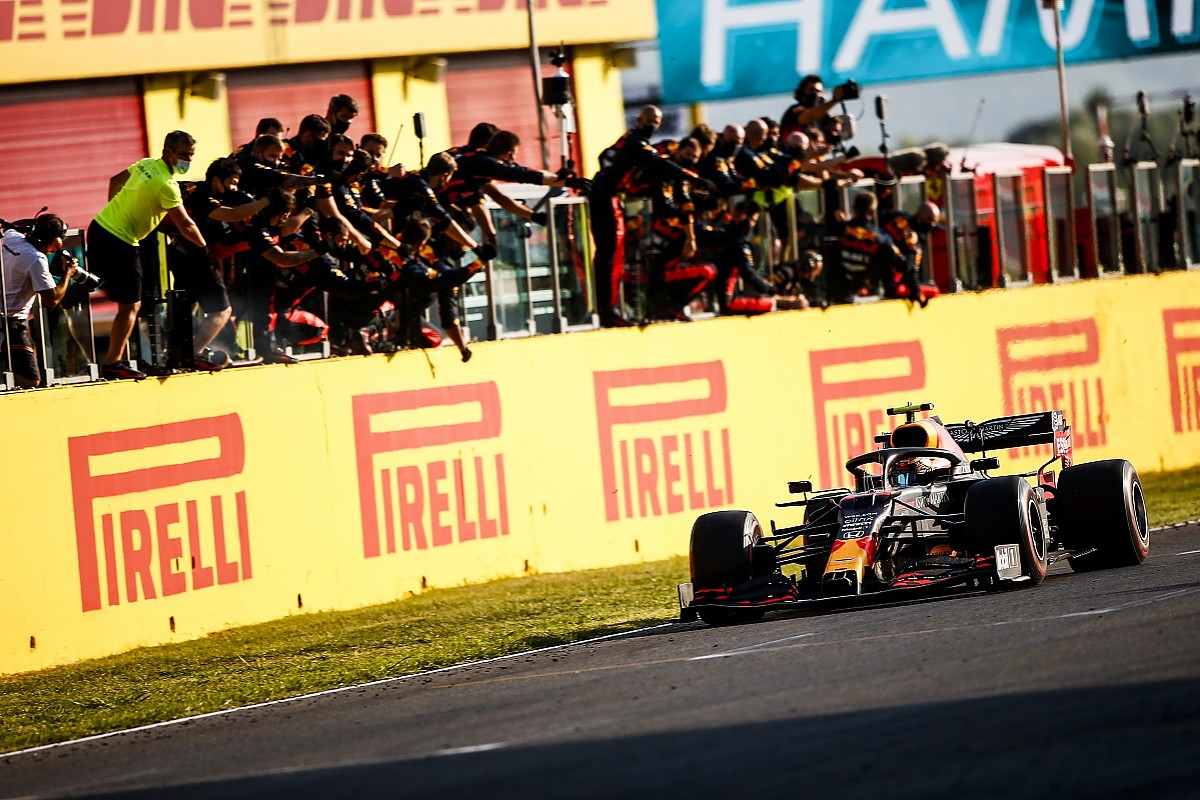 Ahead of his breakthrough podium at Mugello last weekend, Alexander Albon had been facing pressure over his results at Red Bull, particularly in some corners of social media.
To him, the best way to deal with it is simply not to look at it, accepting what people say is out of his control.
"It's quite simple: we just don't look at anything further by your phone," Albon says plainly. "In the end, you're the only one that can really make the change. All these comments, they're there, but they're not in control of anything - I am.
"You understand it, or you see it, but it doesn't affect me. I just see it as they have an opinion. That's great. But I'm here to be better. And then that's what I'm focused on."
As Ricciardo mentioned, the ego-driven, often machismo-heavy nature of F1 means signs of vulnerability are taken as weakness. It creates a toxicity that is hardly healthy for the paddock environment.
But things are changing. F1 drivers are now talking more openly about the mental pressures of racing, including six-time world champion Lewis Hamilton. Hamilton posted on Instagram recently about his "two sides", calling himself "someone who is figuring life out day by day, just like you, trying to find inner peace, manage time, balance work and life, finding time for family and friends, working on managing my emotions".
Hamilton added that he had "a lot of difficult days" and urged his followers that it was "never a bad thing to ask for help if you need it, or to tell somebody how you feel. Showing your vulnerable side doesn't make you weak, instead, I like to think of it as a chance to become stronger."
That vulnerable side is all too rare to see in F1, something Hamilton acknowledged when asked by this writer about his post.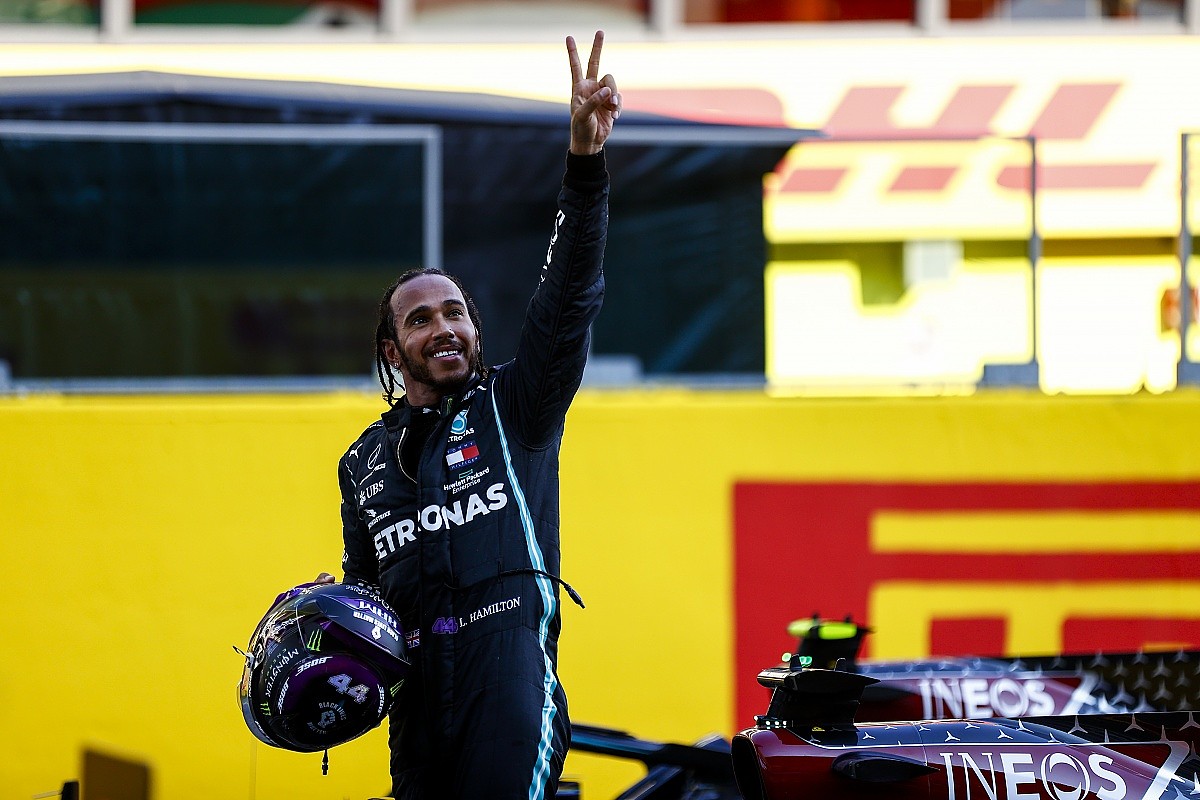 "Between the drivers, ultimately as competitors, it is not the first thing you think of doing, being open and expressing yourself," he says.
"But I think it is really important, and more important than what is happening here. It is not really about me necessarily, more about in the world everyone is struggling with something and it is creating parallels that you can relate to.
"It is OK to have those difficult days, those are the growing days I think where you find the most growth. I am managing well, and I have a good group of people around me" Lewis Hamilton
"What I was trying to convey, that it is OK to have those difficult days, those are the growing days I think where you find the most growth. I am managing well, and I have a good group of people around me."
Teams are also embarking on more programmes focusing on mental health to support their workforce and get the very best out of them. McLaren has a partnership with mental health charity Mind, which was announced in July. The team has been helping work on fundraising for the charity, recently holding a prize draw for two custom-painted helmets from Norris and team-mate Carlos Sainz Jr.
As F1 teams focus on 'human performance', mental health has become more and more a part of that.
"You want the best performance out of everyone, how to put everyone in their best position and their most comfortable position to perform," Norris says. "More and more F1 teams, and we are as a team, McLaren, are taking more and more recognition to these kind of things, and raising awareness for it."
The 'new generation' of F1 drivers have been refreshing for so many reasons, but their willingness to open up more and talk about mental health struggles is hugely important. It will hopefully create lasting change that can be felt throughout the paddock, and make the often cut-throat world of F1 become more understanding.