As it starts its sixth season, the Intercontinental Rally Challenge is really finding its feet as both a training ground for the World Rally Championship, and a standalone career option that provides some spectacularly close competition, extensive live television coverage on Eurosport and a relatively low-cost option for teams.
It has hung on to the celebrated Monte Carlo Rally as its opener and, with the event reaching its centenary this year, the array of guest stars popping in to challenge the IRC frontrunners is more intriguing than ever - including a former world champion, a mid-1990s superstar and a host of rising young drivers.
With both IRC Montes so far having fallen to World Rally Championship guests - Sebastien Ogier in 2009 and Mikko Hirvonen in 2010 - it's time for the series regulars to fight back.
The showdown will take place over 13 stages in daylight and darkness, in conditions fluctuating from ice and snow to rain and sometimes even sunshine. And this epic battle is easier to follow from home than ever before, with 12 stages to be broadcast live on Eurosport.
Leading drivers
#1 Juho Hanninen
Car: Skoda
Age: 29
Nationality: Finnish
2010 season: IRC champion
Best Monte result: 2nd, 2010
Co-driver: Mikko Markkula
The WRC interlopers' Monte dominance has been due in part to their willingness to throw caution to the wind on their one-off appearances, whereas the IRC title contenders have to think of their points tallies.
That won't be a problem for Hanninen this year - he'll be off to the WRC's S2000 class for most of 2011 rather than defending his IRC crown, so he's free to give it everything this week.
The Finn led in 2009 until getting a puncture and later crashing, while last year he couldn't quite live with Hirvonen and Ogier's pace. But his progress through the rest of 2010 was so impressive, you wouldn't bet against him saying farewell (for now) to the IRC with a maiden Monte win.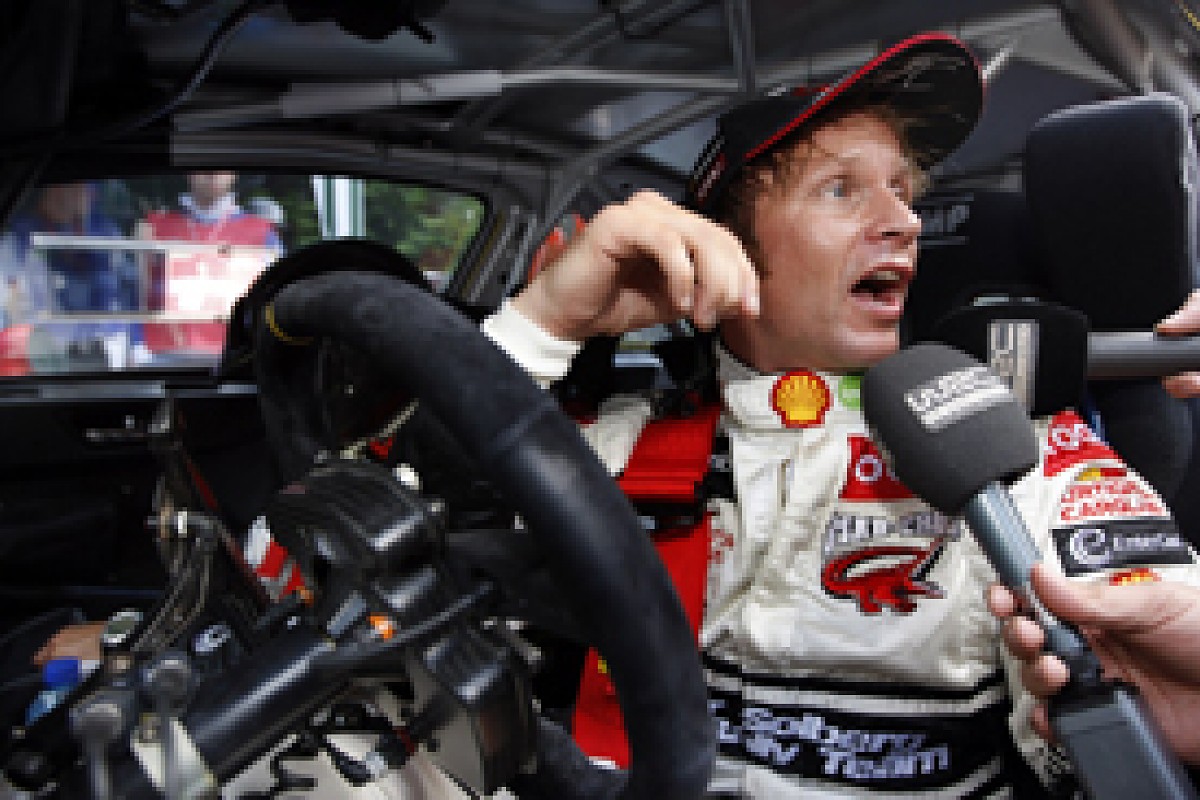 © LAT
#2 Petter Solberg
Car: Peugeot
Age: 36
Nationality: Norwegian
2010 season: 3rd in WRC
Best Monte result: 5th, 2008
Co-driver: Chris Patterson
The 2003 world champion wants nothing less than victory on his IRC debut, and having gone over five years without a win in the WRC, he's long overdue some success.
Solberg didn't have the happiest record on the Monte when it was within the WRC and he's new to the S2000 Peugeot 207 - although he has had four days of testing to settle in.
Although his 2011 WRC programme in the latest Citroen is now firmed up, he still needs more funding to let him challenge the works drivers without having half his mind on repair costs, so a win in the world's most famous rally wouldn't hurt.
#3 Jan Kopecky
Car: Skoda
Age: 28
Nationality: Czech
2010 season: 2nd in IRC
Best Monte result: 5th, 2009
Co-driver: Petr Stary
With Hanninen heading for the S-WRC, Kopecky ought to be Skoda's main title hope in the 2011 IRC, but first he needs to restore his confidence after a bruising 2010 season that was flattered by his runner-up finish in the championship.
Ostensibly the team's asphalt ace, Kopecky found himself outpaced by Hanninen whatever the surface last year - and when he was on the pace, he had an unfortunate habit of crashing with victory in sight. He hasn't starred in Monte Carlo so far, but needs a strong start to this season.
#4 Bryan Bouffier
Car: Peugeot
Age: 32
Nationality: French
2010 season: French champion, unclassified in IRC
Best Monte result: DNF, 2010
Co-driver: Xavier Panseri
Ignore the fact that Bouffier scored precisely zero points in the 2010 IRC - the unlucky Frenchman was quick enough to win on two of his occasional appearances in the series, and could be the next driver to establish an international reputation via the Eurosport championship.
Back in France, Bouffier added his national title to the championships he had previously won in Poland, and could be a major factor in the IRC if he can enter enough rallies - with Kris Meeke having tipped him as a title threat.
This is only his second Monte, but his French championship mileage and a winter testing programme will help.
#5 Freddy Loix
Car: Skoda
Age: 40
Nationality: Belgian
2010 season: 4th in IRC
Best Monte result: 2nd, 2009
Co-driver: Frederic Miclotte
Loix was only able to contest four IRC rounds in 2010, but he won three of them. So it's no surprise that Skoda has made sure he's back in the fold for the 2011 season-opener at least.
The hugely-experienced Belgian is in arguably his best form since he was a rising star in the mid-1990s and should be a victory contender in Monte Carlo and potentially an IRC champion if he appears often enough.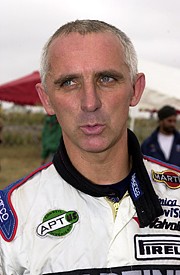 © LAT
#6 Francois Delecour
Car: Peugeot
Age: 48
Nationality: French
2010 season: Did not compete
Best Monte result: 1st, 1994
Co-driver: Dominique Savignoni
Just over eight years since Delecour's WRC career ended, the 1993 WRC runner-up and '94 Monte winner is making an eagerly-anticipated return to top-level rallying, and is adamant that what he lacks in recent mileage, he makes up in experience of the stages, fitness and determination. He's also had some testing to play himself back in this month.
The omens aren't great for French stars making comebacks, though - Gilles Panizzi's return with Proton in Sanremo last year was spent mostly at the foot of the top 20, and Didier Auriol crashed out on the opening stage when he reappeared for the 2009 Monte...
#7 Nicolas Vouilloz
Car: Skoda
Age: 34
Nationality: French
2010 season: 15th in IRC
Best Monte result: 3rd, 2010
Co-driver: Benjamin Veillas
2008 IRC champion Vouilloz found himself overshadowed and win-less as the series stepped up a gear in 2009, and then drive-less for most of '10 - apart from a one-off appearance with Skoda for the Monte.
He might be in a similar situation this year, but if he can repeat his podium from 12 months ago, Vouilloz will be making a strong case for a full-time IRC return.
#8 Stephane Sarrazin
Car: Peugeot
Age: 36
Nationality: French
2010 season: LMS champion, 17th in IRC
Best Monte result: 3rd, 2009
Co-driver: Jacques Julien Renucci
All-rounder Sarrazin may now have switched back to circuit racing with Peugeot's LMP1 programme for his 'day job' after a few years focused on rallying, but returning to the stages for the Monte has become an annual habit.
He's certainly still fast enough in a rally car too, and has been in the fight for victory for the past two years only to hit trouble. Potentially quick enough to win the Monte Carlo Rally and Le Mans 24 Hours in the same year, if all goes well for him and Peugeot.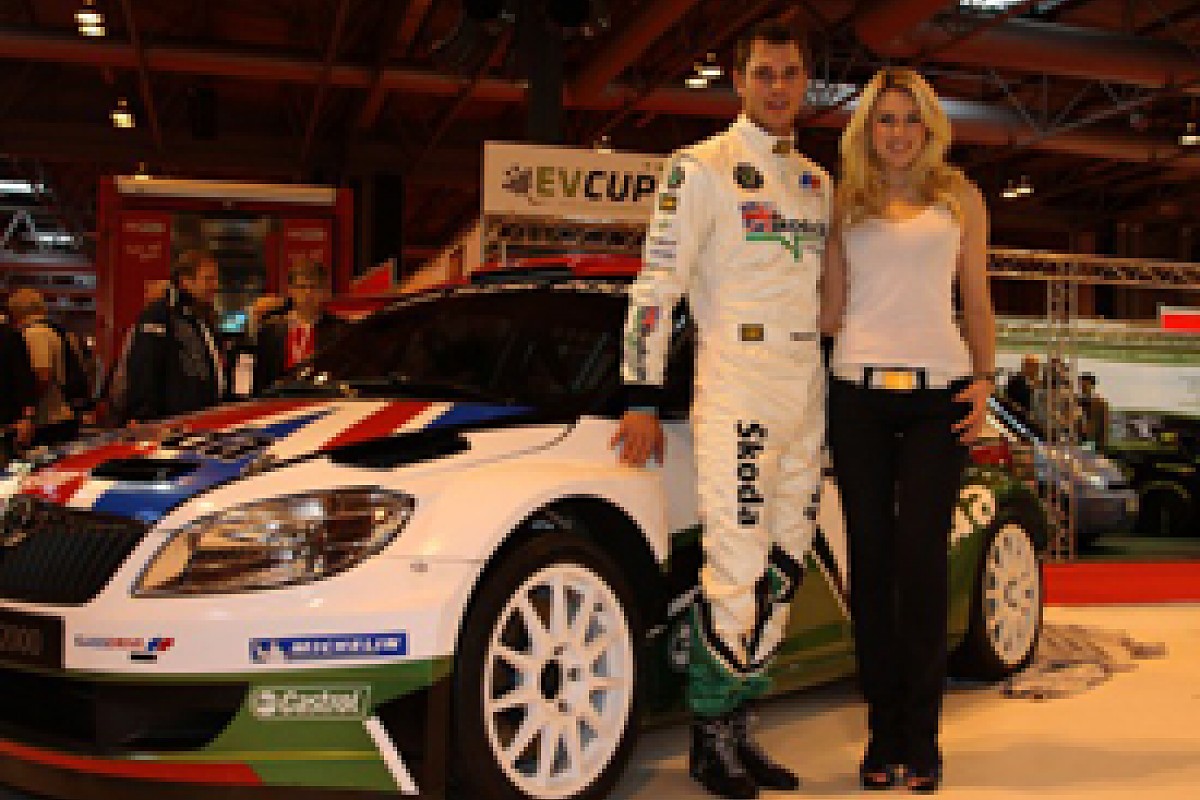 © LAT
#9 Andreas Mikkelsen
Car: Skoda
Age: 21
Nationality: Norwegian
2010 season: 7th in IRC, 11th in S-WRC
Best Monte result: Debut in 2011
Co-driver: Ola Floene
The last two IRC champions - Meeke and Hanninen - rounded off their rough edges in the championship, learned to deliver their undoubted speed in a more consistent and focused way, and proved to the WRC community that they were worth another look. The rapid Mikkelsen could do exactly the same this year.
He expects Skoda UK's car to be nearer to factory spec than it was last year, and is determined to fight for the title. Being on less competitive Hankook tyres masked his speed last season (though the crashes didn't help), and he knows it's now time to turn all his promise into some solid achievements.
#10 Guy Wilks
Car: Peugeot
Age: 29
Nationality: British
2010 season: 6th in IRC
Best Monte result: 6th, 2010
Co-driver: Phil Pugh
As his long-time rival Meeke steps into a works Mini WRC seat, Wilks steps into Meeke's old Peugeot UK 207 to try and emulate the Northern Irishman's 2009 title.
Wilks' 2010 campaign was marred by injury and a package that wasn't always on a par with the works Skodas, but when all was well, you couldn't fault his speed. Meeke's concern that Skoda's investment was taking the Fabia out of the ageing 207's reach must be a worry for Wilks going into 2011, though.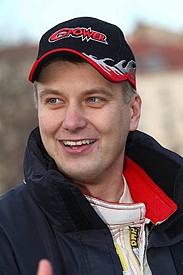 © Sutton
#11 Toni Gardemeister
Car: Peugeot
Age: 35
Nationality: Finnish
2010 season: Unclassified in IRC
Best Monte result: 2nd, 2005
Co-driver: Tomi Tuominen
After using an Abarth for his last few Monte one-offs, former works WRC driver Gardemeister is trying a Peugeot 207 this year, still run by the Astra team.
On a tight budget, he's had very little testing time to get used to the car, but knows he has a more competitive package than before and will be hoping for less of the bad luck that marred his 2009/10 Monte attempts. A podium is the aim.
© Sutton
#12 Henning Solberg
Car: Ford
Age: 38
Nationality: Norwegian
2010 season: 8th in WRC
Best Monte result: 9th, 2008
Co-driver: Ilka Minor
The elder Solberg sibling's WRC career seemed to be fizzling out last year. The giant-killing podiums were getting less frequent, the low-confidence struggles for a few points more common.
Then he stepped down to Ford's new S2000 Fiesta for a few asphalt rallies and was revitalised - feeling the smaller car suited him far better and looking to the future with much more optimism.
The Monte's unpredictable mix of conditions and asphalt surface aren't exactly his speciality, so it's a sign of his enthusiasm for the Fiesta that Solberg is tackling the event.
#14 Bruno Magalhaes
Car: Peugeot
Age: 30
Nationality: Portuguese
2010 season: 5th in IRC
Best Monte result: 7th, 2010
Co-driver: Paulo Grave
Magalhaes made a very impressive move into international rallying last year, scoring consistently as he learned the unfamiliar events and then showing his true pace with an epic Azores win.
Now he has a little more experience, he should become a victory contender away from his home events, though it's still probably too early to expect a title bid or a Monte podium.
#15 P-G Andersson
Car: Proton
Age: 30
Nationality: Swedish
2010 season: 9th in S-WRC, 13th in WRC
Best Monte result: 8th, 2008
Co-driver: Emil Axelsson
A double Junior WRC champion and a man who did remarkable things with an uncompetitive Suzuki SX4 WRC, Andersson deserves a top-line world championship seat. But in the absence of one of those, he will be a major asset to Proton's programme with the MEM team.
So far the story of the Satria's international career has been the odd eye-opening stage time interspersed with a lot of frustration, but for Monte Carlo it gets a new, more driveable, engine that Andersson believes will play a big part in closing the gap to Skoda and Peugeot.
#16 Giandomenico Basso
Car: Peugeot
Age: 37
Nationality: Italian
2010 season: 38th in IRC, 4th in Italian championship
Best Monte result: 5th, 2009
Co-driver: Mitia Dotta
Synonymous with Abarth in recent years, inaugural IRC champion Basso has put together a last-minute deal to drive a Peugeot 207 for his Monte return.
The good news is that the Peugeot is a better car than the Abarth. On the downside, Basso will be completely unfamiliar with it, having had minimal preparation time.
#17 Thierry Neuville
Car: Peugeot
Age: 22
Nationality: Belgian
2010 season: 9th in IRC, 7th in J-WRC
Best Monte result: Debut in 2011
Co-driver: Nicolas Klinger
Don't expect anything spectacular from the young Belgian this week as he tackles the Monte for the first time. But after his Ypres podium and Bulgaria J-WRC win last year, Neuville has marked himself out as a driver to watch.
Former team-mate Meeke has tipped him as a future IRC champion, and he certainly should become a regular feature on the podium this season, even though it is still very early in his international career.
#19 Chris Atkinson
Car: Proton
Age: 31
Nationality: Australian
2010 season: Unclassified in IRC, 5th in Asia Pacific
Best Monte result: 3rd, 2008
Co-driver: Stephane Prevot
Atkinson got to grips with the Monte impressively quickly back in the 2000s, especially considering his pre-WRC experience was mostly on Australian gravel rallies that had zero in common with this event's icy/snowy/wet/very occasionally dry asphalt mixture.
This will be his first appearance on the Monte since it joined the IRC, but he took a podium finish when it was last a world championship round. The Proton isn't yet good enough to let him repeat that result, but with drivers like Atkinson and Andersson on board and developments flowing, it's heading in the right direction.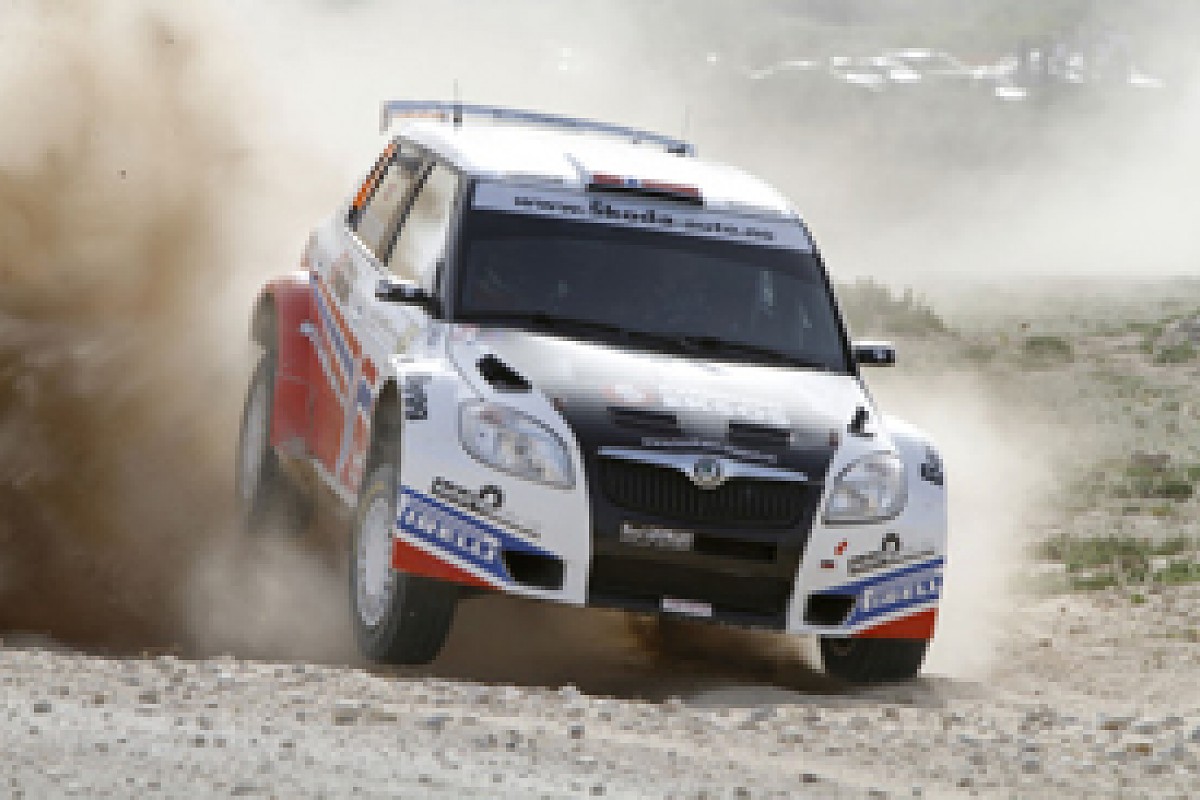 © LAT
#20 Eyvind Brynildsen
Car: Skoda
Age: 23
Nationality: Norwegian
2010 season: 6th in S-WRC
Best Monte result: Debut in 2011
Co-driver: Cato Menkerud
After flying when he switched to the S2000 Skoda late in 2009, Brynildsen's sixth place in the 2010 S-WRC - with just a single class podium to his name - was a disappointment.
The young Norwegian has seemed like a man on the cusp of impressive things for a couple of years now, and 2011 may yet be his breakthrough season. But while his Monte appearance will be intriguing, his lack of experience on the event makes a points finish his likely limit on this occasion.