The sun rises at the Le Mans 24 Hours at about five o'clock, where the majority of a sixty-something-strong fleet of cars has completed lap after lap of the Circuit de la Sarthe through the night. Drivers and mechanics are weary, some sinking into plastic chairs for a fitful and noisy sleep, others laid out on the cold, hard garage floor.
But the internals of the car cannot afford the same luxury. The revs fall and rise, and the gearbox powers through shift after shift - around 62 per lap at Le Mans - to deliver the right amount of power and torque. Simply put, the gearbox has to last.
Whether it's a 24-hour slog or a 30-minute sprint, a gearbox is an assembly that takes a lot of pounding during the course of a race distance. Ricardo knows that fact intimately.
With a history of producing transmissions for motorsport applications since the 1960s, and almost 60 years of research and development in nearly every racing category, that means the company has a huge bank of experience to draw upon. So when it's gearing up to take on a new project, there's always something in the archive that Ricardo can use for inspiration.
Today, the company supplies a wealth of GT3 and GTE teams - including transmissions for the Ford GTE racer, the BMW M6 GT3 and Bentley Continental GT3, as well as the entire Porsche Supercup field.
There's also experience with Le Mans prototypes, the World Rally Championship, high-performance automotive projects and single-seater racing in Super Formula, Indy Lights and Formula E. Think of a race series and Ricardo has likely been there, won that, and got the celebratory T-shirt.
Installed into the BMW M6 GT3, Ricardo transmissions have won two of the past four runnings of the Spa 24 Hours, and with an array of projects down the years have racked up class wins at Le Mans, including outright with Audi's prototype R8 and Peugeot's 908 in 2009, and on Ford's return in 2016.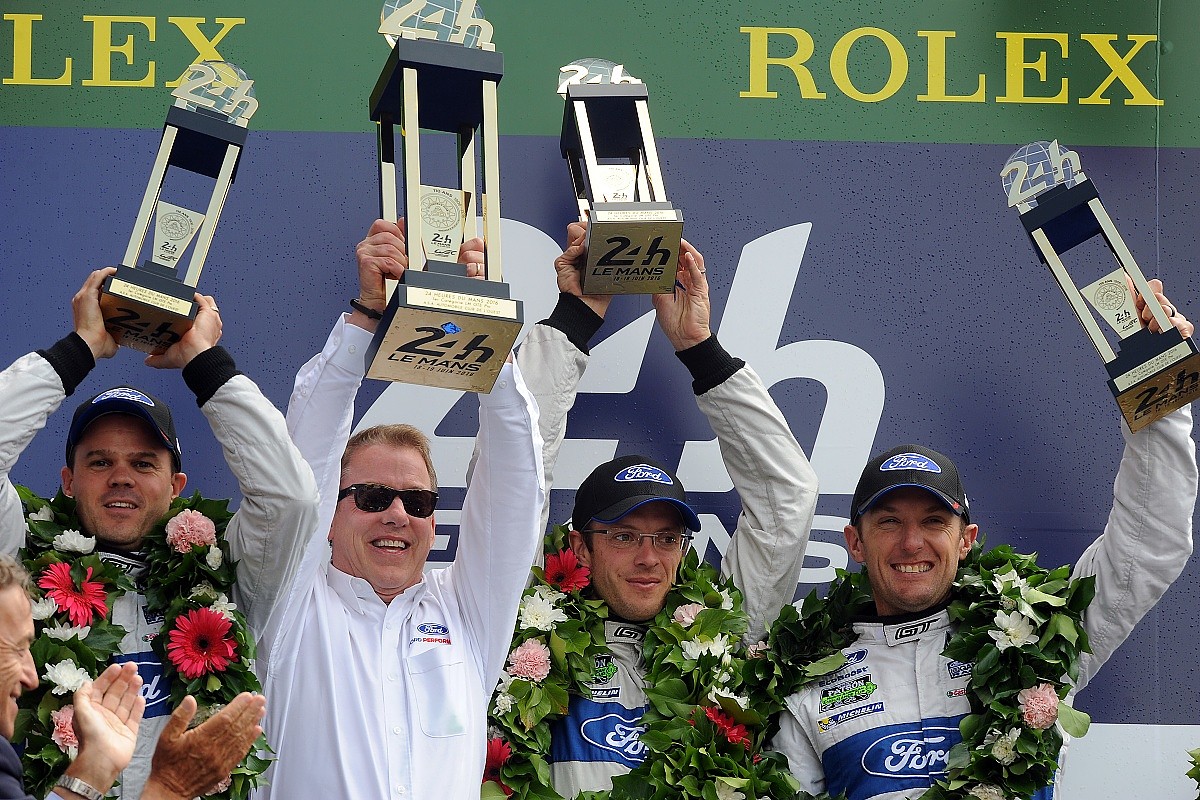 "Ricardo positions itself at the top tier," explains head of motorsport James Sundler.
"Whether that's on or off-circuit motorsport, typically we tend to partner with major OEMs and some of the specialist vehicle manufacturers or constructors that also operate at the highest level."
When it comes to its supply of GT3 and GTE teams, Ricardo has a wide array of customers, all cut from a very different cloth. These extend from leading teams supported by manufacturers to less- well-funded privateer squads, reliant on income from paying drivers.
With so many different transmissions to produce for so many different cars and requirements, how does Ricardo make it work?
Naturally, transmissions are tailored to certain powertrains, all of which have different power and torque demands, but Ricardo prides itself on being able to effectively liaise with its customers and produce solutions exactly to the client's letter.
"There's the old cliche of cradle to grave, but sometimes it actually goes beyond that." Steven Blevins
"We have a dedicated team of motorsport engineers, who will understand the client's requirements, as well as any constraints that may be in place regarding the engine, suspension and diffusers that typically impact the gearbox layout, and then design the optimised solution," says Sundler.
"They'll also look at all the ancillaries that the customer wants to include onto the gearbox casing, then our engineers will develop concepts using their vast experience and back catalogue of proven components to configure the most appropriate transmission package prior to reviewing that with the client and producing prototypes.
"We can also validate them internally using Ricardo's test rigs to check the durability and lubrication performance, then refine the design prior to ultimately launching the production batch with which we go racing."
It's a thorough process, and Ricardo ensures that all of its transmissions are rigorously tested and produced to the highest quality before delivery. Ricardo project manager Steven Blevins (below), who has been the company for 24 years, leads the team behind the process of bringing each transmission to life.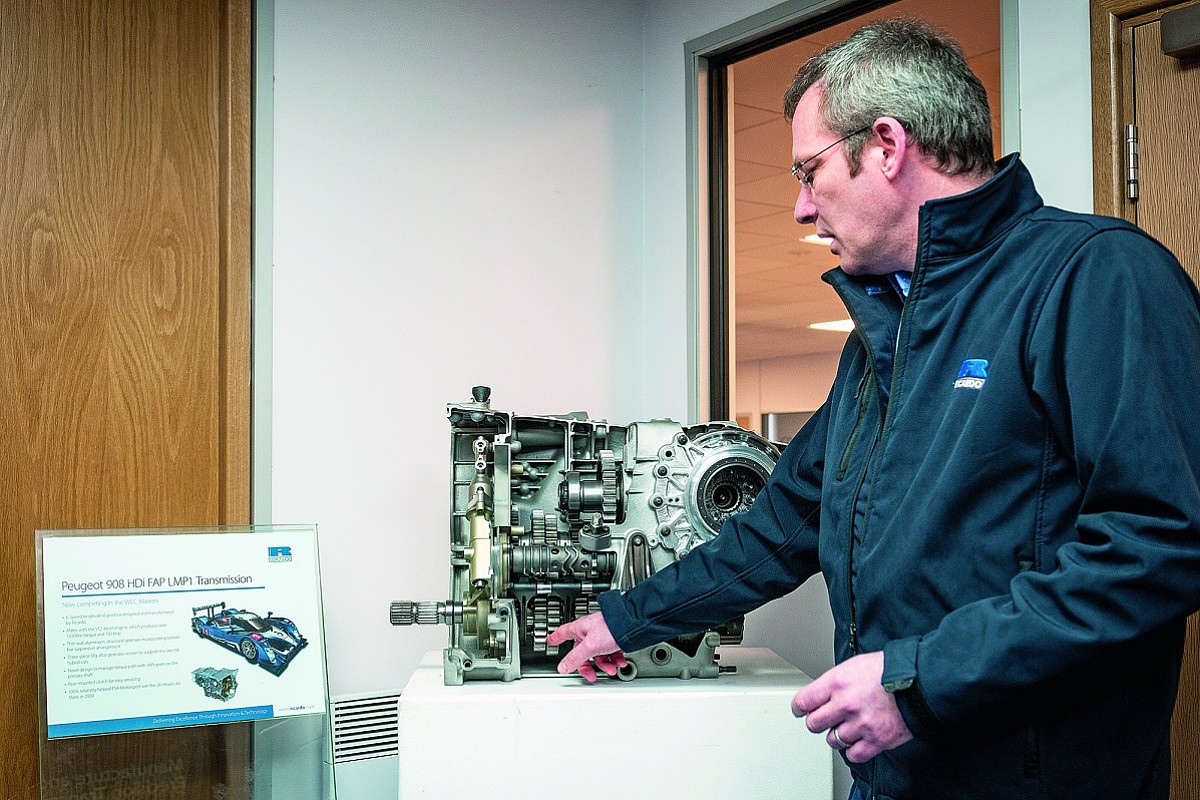 With experience of a multitude of racing products - including the Le Mans LMP2-winning Jota Sport Zytek proudly on display in Ricardo's Leamington Spa lobby - there's not a lot within the vast remit of motorsport he hasn't done.
"Once engaged by the client, that's when we start to do our work," explains Blevins. "Obviously we support James's team in any sales activity they have. There's no substitute for being involved with the customer from the very start, because obviously some things may be discussed at the beginning of the programme like clutch control and ancillary positioning, which can impact the design process.
"There's the old cliche of cradle to grave, but sometimes it actually goes beyond that. We start with reviewing customer expectations with regards to requirements such as power input, torque, speed or ratio specification as necessary to achieve the vehicle characteristics, and whether they want any special features like integration of starter motors or clutch positioning, requiring further detailed consideration.
"Through the design process we monitor progress, then we release those drawings to our manufacturing colleagues and monitor their progress through the shop, all with the aim of delivering tested and validated transmissions on time to meet our customer requirements.
"It's not like the usual automotive world where there's a number of staged gateways leading to the start of production. The ACO won't put Le Mans back because we're running late with a couple of gears - it's a fixed timeframe. Delivering the right product at the right time to the right quality is obviously our key focus."
But the work doesn't end there. Ricardo continues to support its customers and partners until the end of the transmission's lifecycle. That even extends to historic racing, and the demand is such that Ricardo is often pulling out older part designs in order to continue its service.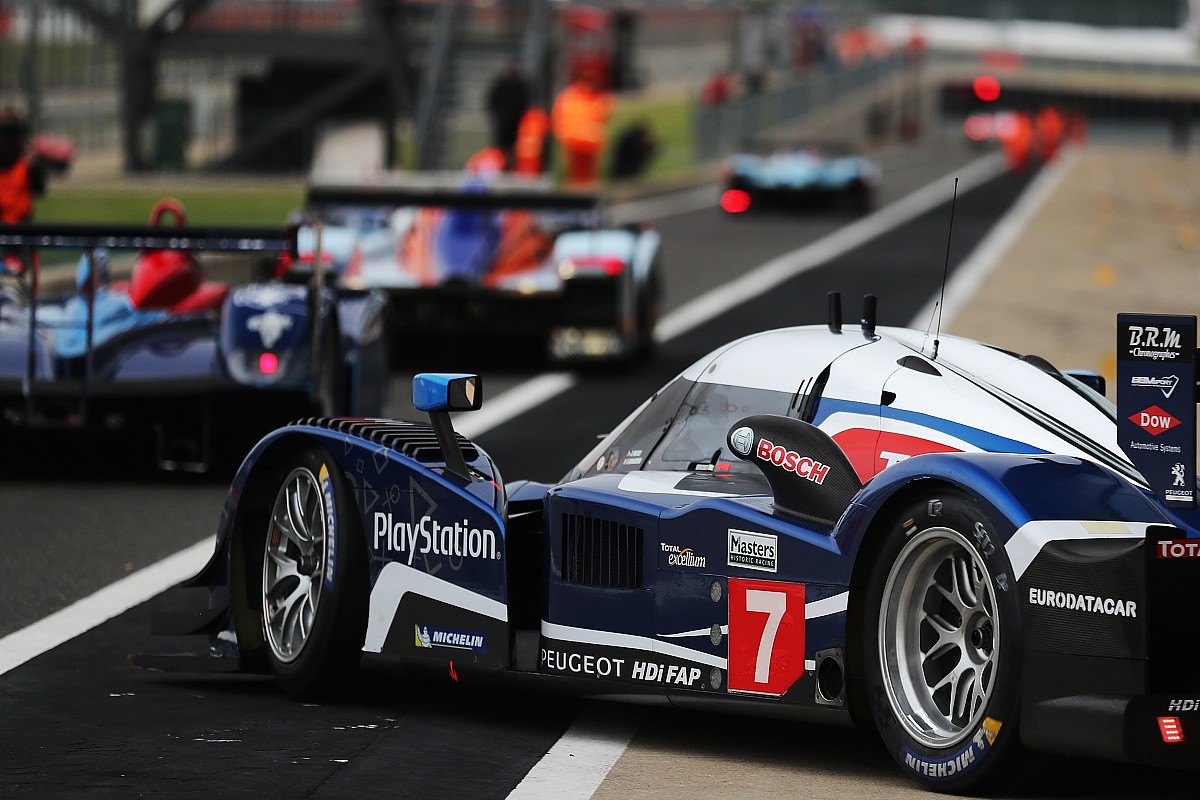 "On a historical basis our project managers will ultimately be responsible for that project potentially ad infinitum, as we still get enquiries for gearboxes that were made in the 1990s," continues Blevins.
"And we're now starting to remanufacture some Peugeot 908 Le Mans gearbox parts, as those parts are starting to filter down into historic racing."
Within the GT programmes, those historical parts also bear relevance - with a range of standard components Ricardo can piece together a transmission package that fits the bill.
This is particularly useful in GT categories subject to Balance of Performance, where the gains to be made from developing a gearbox at great expense that delivers only marginally faster shifts are largely negated. Ricardo transmissions therefore feature many common parts that have years of proven quality in high-performance environments, and boast proven reliability.
"As some of our GT customers produce their cars on their main production line, it's not something we can afford to be late on. You can't stop an OEM's production facility." Blevins
"One of our strengths is we're quite a flexible organisation," says Blevins. "The GT projects we work with, although they're quite different, they all come from the same family of components.
"But if you looked at them, although there are similarities between the transverse gearboxes, you probably wouldn't guess that a longitudinal gearbox mounted at the rear of the car is very similar. We have the flexibility to modify our standard components to what the customer wants, so that's a main benefit of working with us.
"We will respond to what the customer wants because that's the best solution; we want to make them as happy as possible with what we supply, and naturally everyone wants to see the customer win."
That flexibility extends to the manufacturing process too, as Ricardo can cater for small-batch productions and larger-scale operations. Comparing one of its GTE programmes to the larger-volume one-make supply contracts, such as Porsche, aptly demonstrates the contrast.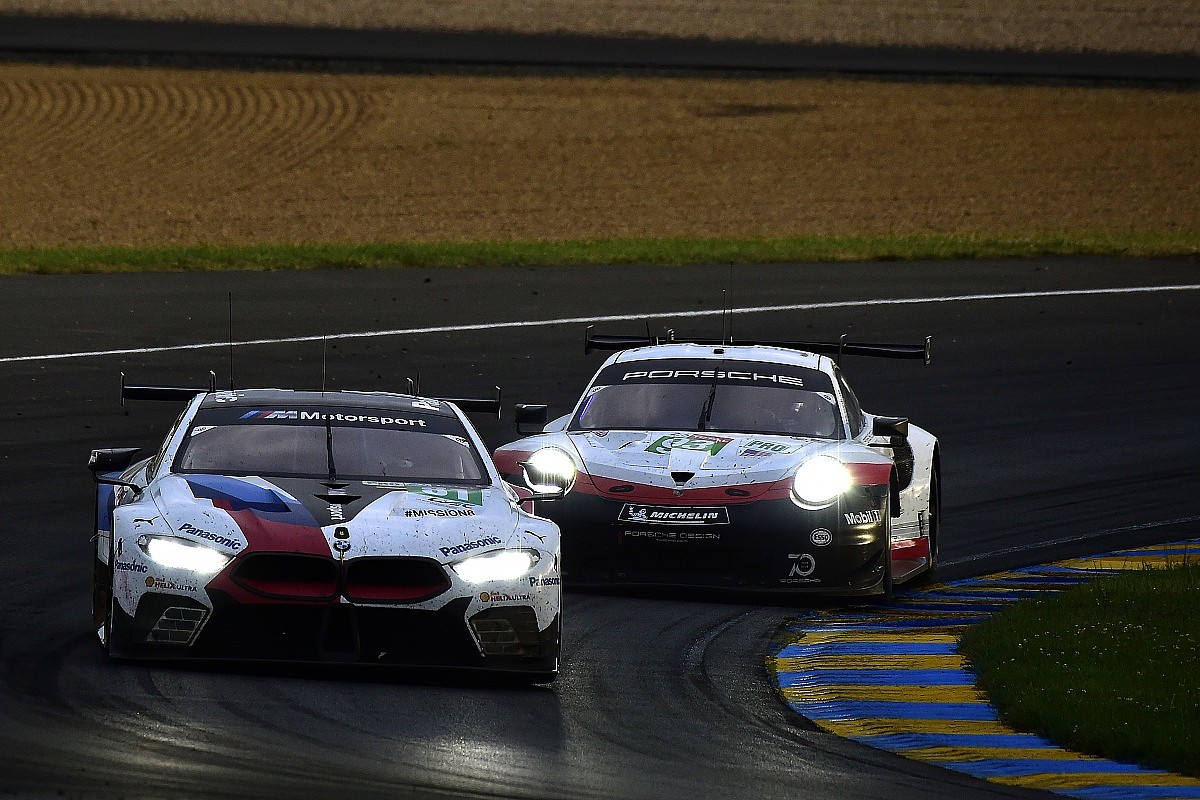 "For a GTE programme we're maybe supplying 10-12 gearboxes a year, but some customers demand hundreds of drivelines per year," Blevins explains.
"So while parts go through the same factory, they're taking two - not completely separate - routes, but our flexible manufacturing environment is capable of supporting both types of demand simultaneously.
"A GT project mainly will go through our shop. We have a turning cell, a milling cell, heat treating facility, grinding and final inspection cell, which forms a very flexible facility. Typically, a large batch size for us is 25-off, but it's usually about 10-off.
"For large-volume contracts, where we're building several hundred gearboxes a year, we set up a dedicated manufacturing cell which includes an assembly line exclusively for that programme. As some of our GT customers produce their cars on their main production line, it's not something we can afford to be late on. You can't stop an OEM's production facility.
"Depending on what we're doing and the volumes of the transmissions we're supplying, we've got an array of options regarding design, manufacture and assembly from which we choose the most appropriate one."
Ricardo is also continuing to invest, upgrading the quality of its machinery. A new gear-grinding machine, the Klingelnberg G30, was recently installed and required the workshop window to be removed to accommodate its frame.
Work across the motorsport spectrum is helping the company continuously expand its knowledge base and, as the face of motorsport continues to change shape, Ricardo holds all the cards to make that shift effectively.