Diversify or die is a popular industry slogan these days, but there's no getting away from the fact that motorsport remains one of the largest accelerators of technology there is.
Ideas and trends that are first tested on the race track usually filter down into large-scale engineering projects and consumer products alike, which keeps companies coming back for more. But the same also applies for the technology drive off the track.
Formula 1 teams in particular are at the forefront of developing manufacturing techniques that will one day become standard in industry. Parts are designed with reliability factors in mind, and developing manufacturing techniques aimed at reducing the inconsistencies in those components reduces the risk of failure during a race.
Even on a microscopic level, the tiniest impurity or crack can have disastrous consequences, especially with the loads experienced over a grand prix distance.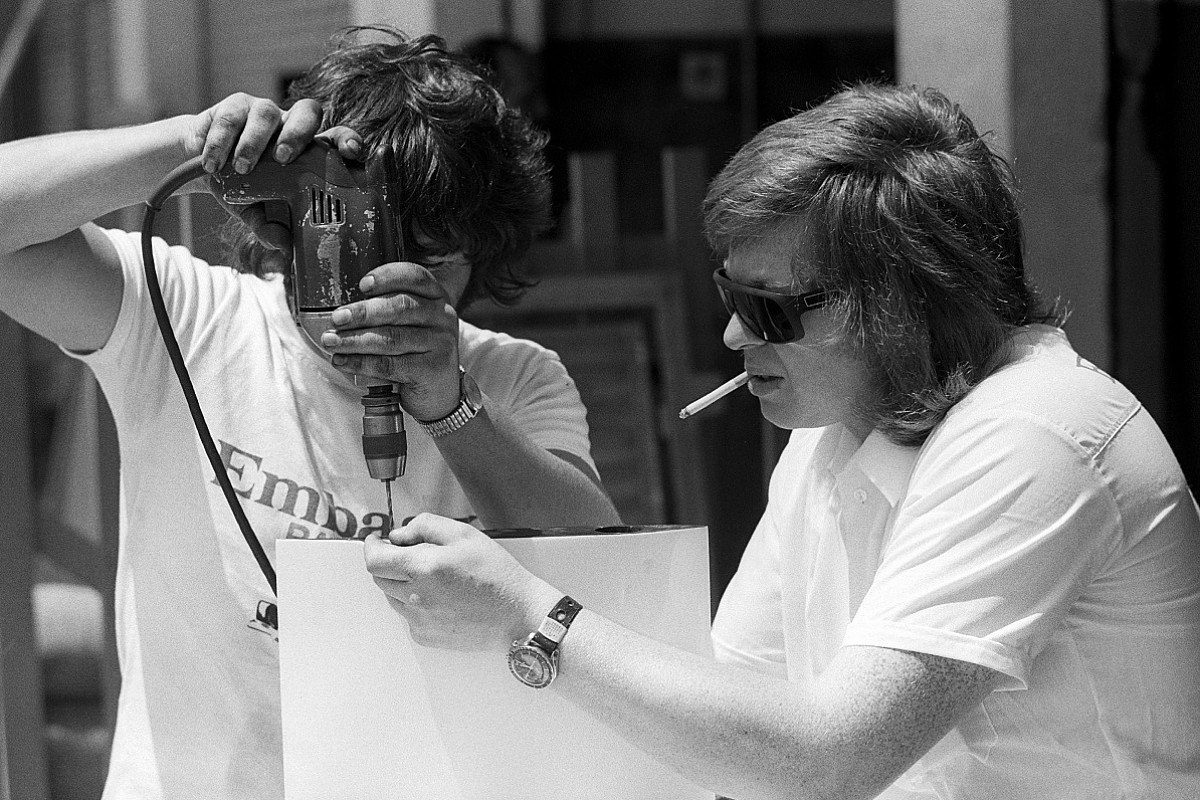 Back in the glory days of 'garagiste' entries, most workshops were kitted out with lathes, drills and milling machines, and mechanics would turn around tiny components manually to drawings.
That's still the case in small manufacturing companies, but technological advances, particularly the shift towards digitisation, ensures that machine shops can deal in ever more precise components.
The shift towards digitisation, ensures that machine shops can deal in ever more precise components
In a high-performance environment, precision can become perfection. And that drive for perfection has tempted a number of big players in the manufacturing industry into F1, to varying extents.
Mazak, the Japanese machine tool manufacturer based in Worcestershire, has been an official partner to McLaren for 20 years, and has supplied 18 of its machining products to the team's Technology Centre in Woking to create thousands of parts for the latest MCL34 car.
Haas Automation too found the draw of F1 compelling, entering its own team to better its technology through competition - having won two Cup Series titles in NASCAR, and joined the elite group of teams to have won a race in each of NASCAR's three divisions in 2014.
As manufacturing processes evolve through the battleground of racing and the tight turnaround times involved, the digitisation of machining operations moves further into the realm of affordability. That improves access for smaller race teams, who run full manufacturing operations on shoestring budgets.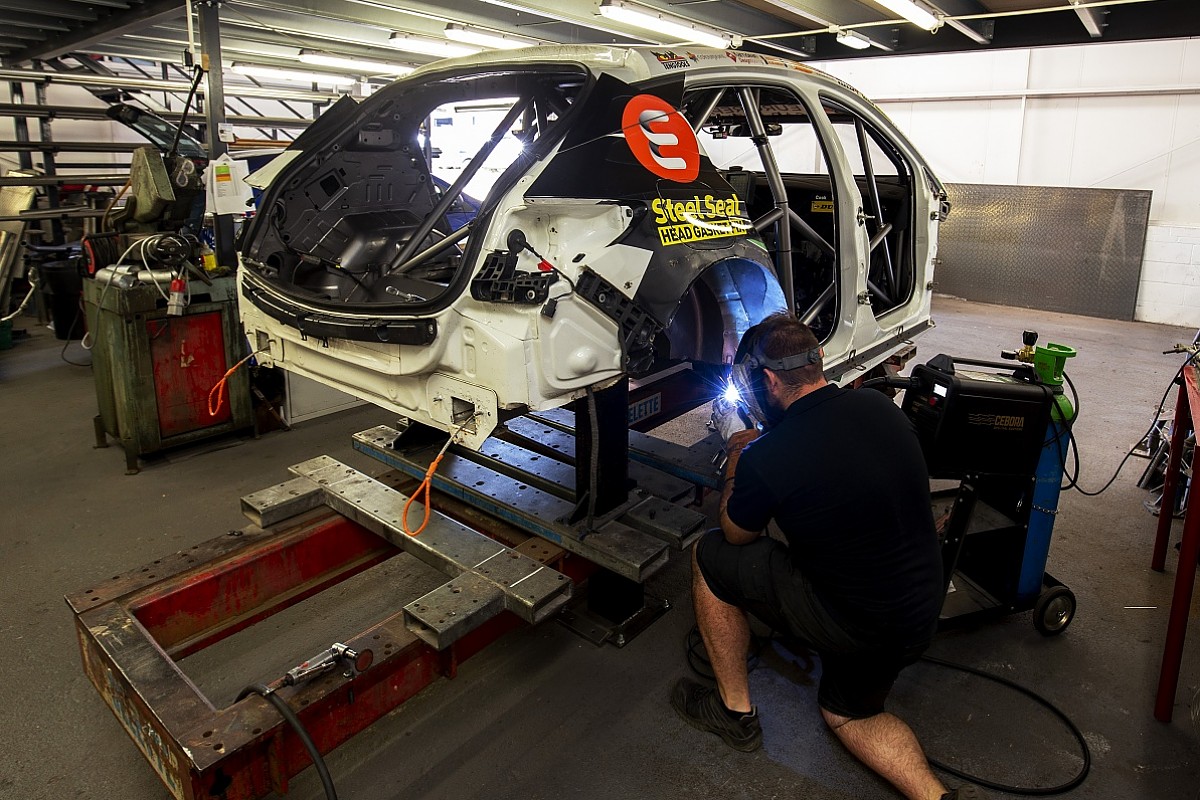 Now in its centenary year, the Manufacturing Technology Association (MTA) is at the forefront of promoting automation within manufacturing, and pioneered a project to do so inexpensively with legacy machinery last year.
Partnering with the University of Sheffield's Advanced Manufacturing Research Centre, the MTA - which counts Mazak and Haas Automation among its membership - introduced an initiative at MACH 2018 for small and medium-sized enterprises (SMEs) to incorporate cutting-edge digital tools into outdated machinery.
The process of conversion ensures that companies without the capital to invest in new, expensive machinery can prolong the life of their existing units, while also improving the accuracy to which it performs by retrofitting new sensors and measurement tools.
One of the staples of any machine shop is a range of computer numerically controlled (CNC) machines, which follow a list of inputs to produce manufactured parts with guaranteed repeatability.
These can fill a number of roles and replace the manual instruments - drills, lathes and milling tools - used in the past, along with finishing techniques including deburring [removing remaining unwanted material] and polishing. This streamlines the manufacturing processes of old, and having multiple machines to fulfil different roles reduces the lead time in changing tools over.
Furthermore, rather than using technical drawings as the middleman between design and machining, most commercial CAD products now offer engineers the chance to define the machining processes digitally, slashing the time taken to manufacture products even further, as well as allowing greater precision.
Top-level F1 facilities have three and five-axis CNC machines, the latter able to rotate the piece being worked on to produce more complex parts. That increased level of customisation - especially when dealing with the bespoke parts used in motorsport applications - ensures there's a need to include multiple machines within a facility.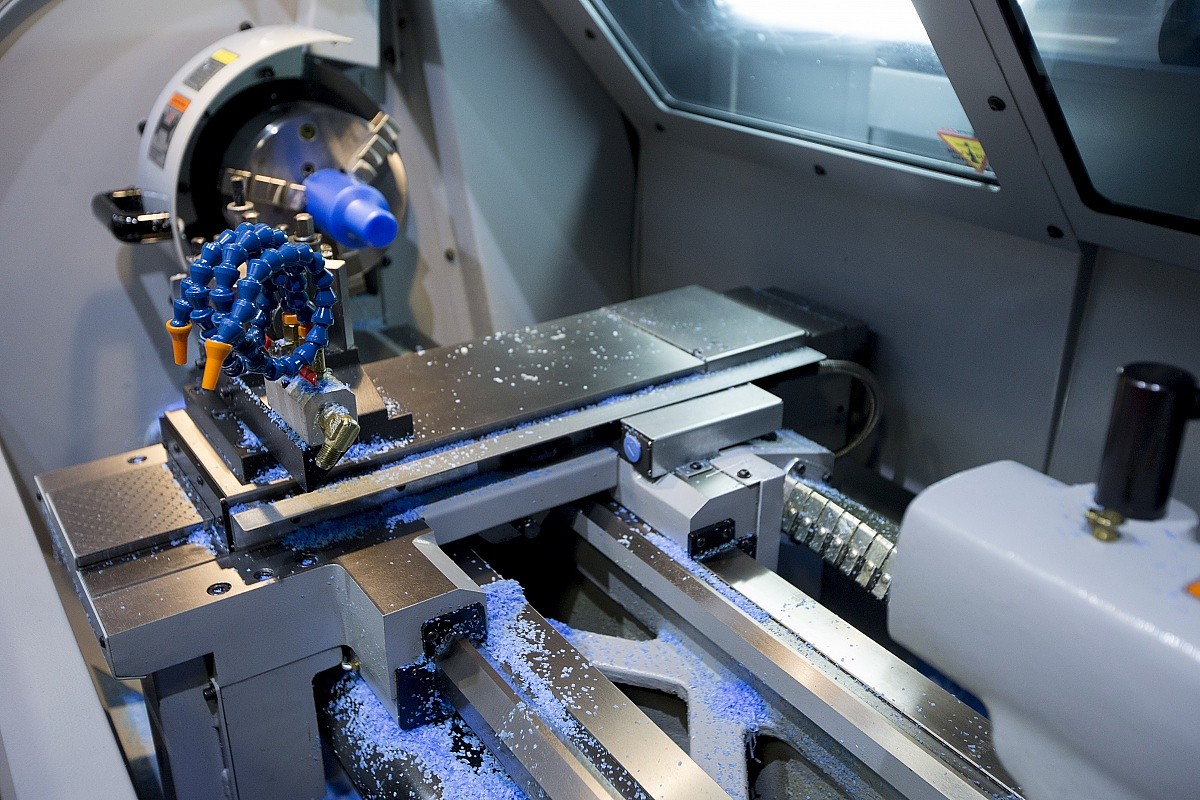 However, machining and engineering production is on the verge of a seismic shift. Over the past decade, additive manufacturing - also known as 3D printing - has become an intrinsic part of modern design and prototyping processes.
The ability to rapidly create small parts was previously seen as little more than a useful way to quickly check the shape and fit of a component, but advances in additive manufacturing has moved it into the realm of developing real-world products.
Advances in additive manufacturing has moved it into the realm of developing real-world products
Additive manufacturing is a flexible design process, traditionally using plastics to form components, but modern developments have widened the scope of additive manufacturing and it's now possible to create products from metal. Steel, titanium and aluminium can all be catered for, along with a number of alloys.
Fifty miles south of Mazak is Gloustershire-based Renishaw, also an MTA member, which has taken a leading role in the use of metallic powders in additive manufacturing to develop commercially available systems that allow for rapid production of metallic components.
Its machines are fast being adopted as part of machine shop set-ups, and Ferrari's F1 operations include two Renishaw additive manufacturing systems to develop components for its power unit. These machines fuse the metallic powders together to create tighter bonds on a microscopic level.
After each powder layer is applied, a laser fuses it together in a process known as sintering, which ensures that components are leak-free and uniform, reducing the risk of forming any cracks or holes.
Building larger geometries can be time-consuming, since the metallic powder is applied layer by layer, but it often bypasses the need for further finishing processes as these can be baked in to the design process and covered by sintering.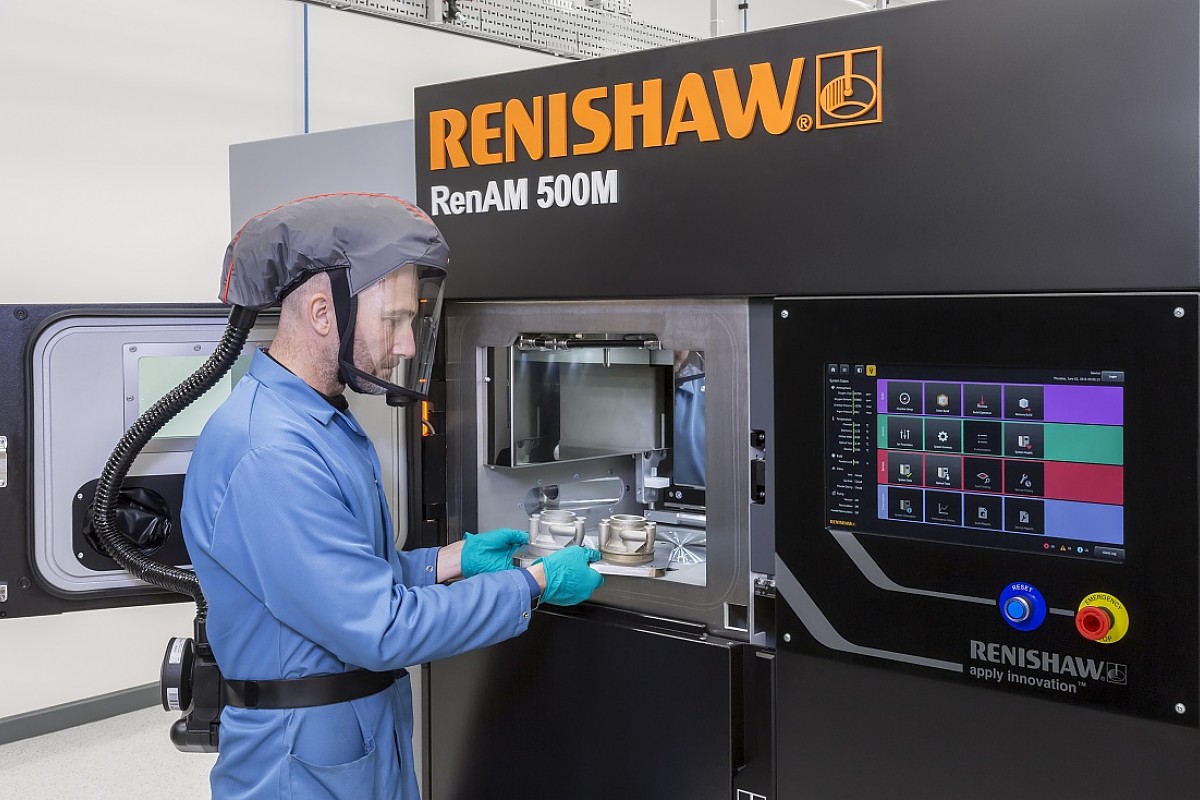 Developing intricate components with a thin wall diameter is also more difficult to do using traditional methods of machining and fabricating, where weld seams are often variable depending on the material and operator quality.
Already a staple process in helping components deal with high levels of heat, using the additive manufacturing process for metallic components can also help designers dial weight out of a product, because less material is needed when developing a system out of a single component.
According to a Renishaw case study, its machines have been used by product design company HiETA, which recorded around a 40% reduction in the mass of its heat exchangers compared with other products on the market.
Also in F1, the Alfa Romeo Racing team has become a key exponent of additive manufacturing, signing a five-year partnership with Additive Industries in 2017.
The Hinwil-based squad has 12 different machines - six selective laser sintering (SLS) tools, which use powders in a similar fashion to Renishaw's machines, and six stereolithographic (SLA) printers, which use photosensitive resins.
In the hybrid era of F1, with all the intricacies of powertrain technology, components can be 'printed' for a more accurate turnaround, and Alfa Romeo's interest - or more accurately, that of entry-holder Sauber - goes as far as to have its own proprietary carbon-reinforced powder, HiPAC.
Using this, the team is also able to produce small aerodynamic components exclusively through additive manufacturing, meaning that small updates can be quickly produced between rounds, windtunnel tested and shipped off to the next race, along with more conventionally produced composite parts.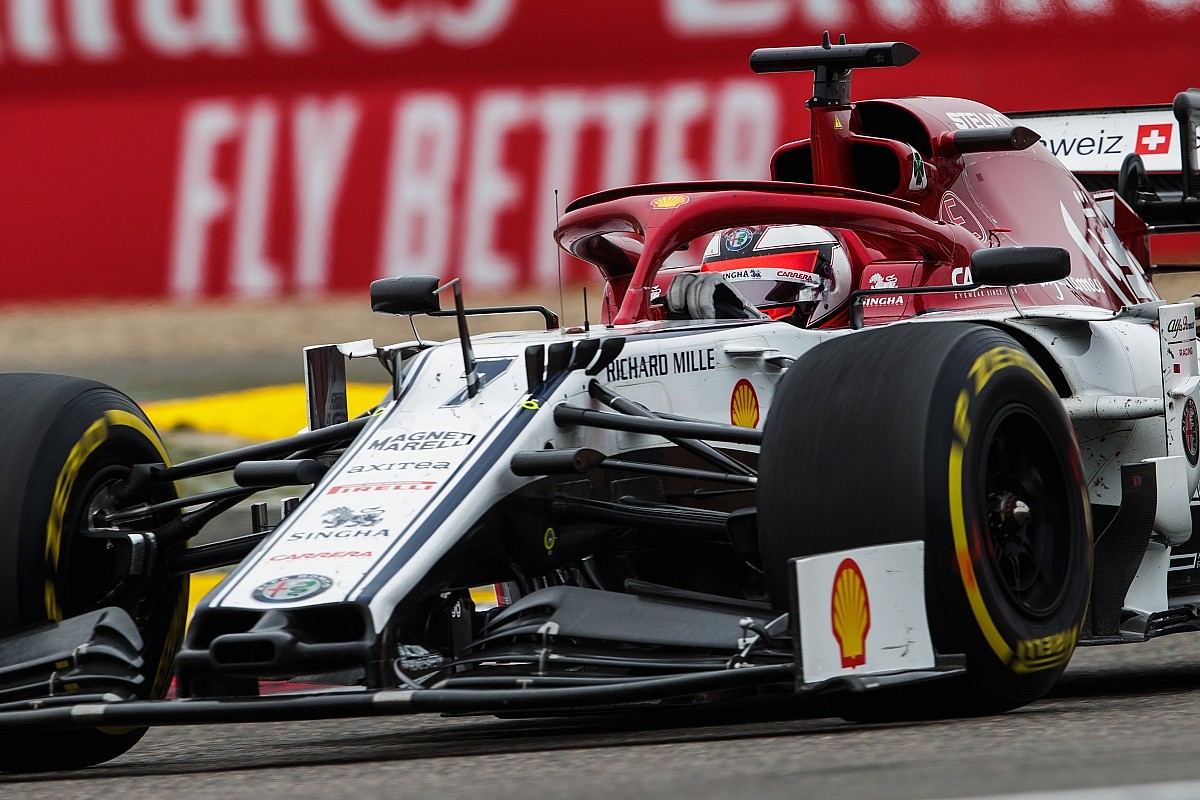 Even composite manufacturers must be kitted out with the right machine shop products to produce tooling needed for forming and shaping components. For large composite pieces, tooling blocks are machined out of MDF or similar materials; turned and milled into the right shape with CNC machines, and the moulds prepared to be used later for composite lay-ups before being put into the autoclave to cure.
But additive manufacturing is making its way into that area too, forcing composite firms to move with the times and kit out their facilities with new machinery - not only to form and print carbon products, but to also develop more sophisticated moulds for medium-scale products.
Although the process of digitisation and automation is becoming ever more ingrained in SMEs, additive manufacturing is following in its footsteps. Having been perfected in motorsport, it will eventually filter down into a widespread commercial environment.
While there is plenty of start-up capital required to bring in SLS and SLA machinery, as well as the powders and resins needed to build the components, the associated costs drop depending on the output of the machining facility.
Furthermore, powders - especially the metallic variants - can be recycled and readily reused to reduce costs still further. In comparison to other manufacturing processes, such as casting or moulding, little changeover between tools is required, slashing lead times and purging the process of unnecessary expense.
The process of machining and building components has evolved greatly over the past few decades. Manually produced pieces have been traded for precise, skilfully engineered products, and automation and additive manufacturing is key to any machine shop.
Sure, you can build a car, a plane or a ship. But wouldn't you just prefer to print one instead?
This feature was first published in the Autosport Engineering supplement, which appears within the magazine every other month. The next issue, out on May 9, contains Formula E ace Lucas di Grassi's latest column on the unexpected beneficiary of increasing automotive apathy, the rarely-seen model for running teams and the rise of university courses specialising in motorsport.
Click here to see the full list of previously published Engineering articles