Innovation is the future of the engineering industry. In a world of ever-expanding corporations, overcomplicated software and jigsaw puzzle management structures, concern persists that the natural, instinctive engineering skill that motorsport was built upon will one day be lost.
Think of Colin Chapman's ground-effect Lotus 79, Audi's four-wheel-drive Group B Quattro or Williams' active suspension FW14B - all of them pioneering, the result of left-field ideas that changed the status quo. It's this pursuit of fresh ideas that makes participants in Formula Student highly attractive to engineering companies, naturally eager to employ the most innovative minds universities can offer to ensure their future competitiveness.
One prime mover in this regard is AVL, the world's largest independent company for the development, simulation and testing of powertrains. Its motorsport division, AVL RACING, combines all the strengths from these three pillars to service customers in premier series including Formula 1, Formula E and NASCAR, so has a natural interest in keeping tabs on the next generation of engineering talent coming through the ranks.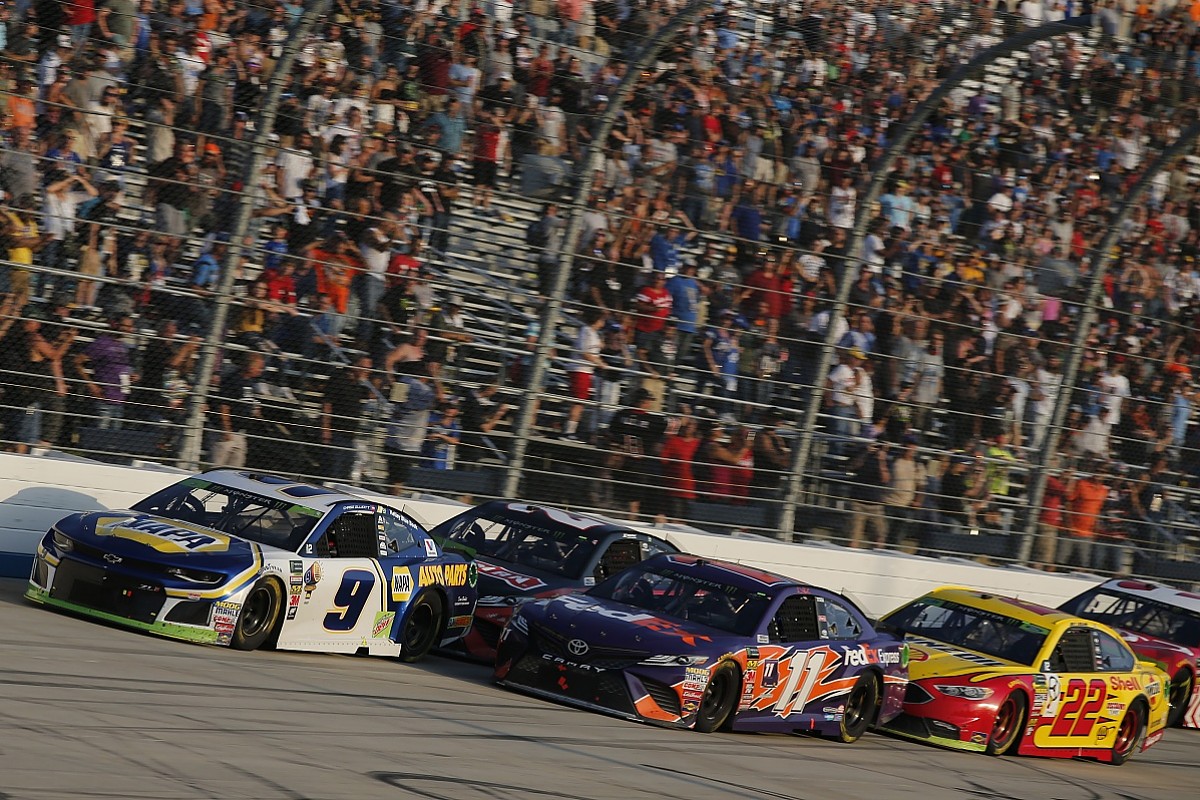 AVL is closely linked to its local FS teams, TU Graz and UAS Graz, and extends its involvement to sponsoring Formula Student Austria. It also has a presence in 11 different countries - including the UK - and helps outfits close to its affiliated sites.
"AVL is a home of innovation so it needs people who have this kind of philosophy," says Antonia Tippl, responsible for managing AVL's Formula Student programme.
"The company has a high-spirited passion for technology and motorsport - this is why the philosophy of AVL aligns with Formula Student. It's the kind of mindset that AVL needs for its clients and the challenges of its daily racing business."
Having a partner such as AVL is a Formula Student team's dream, providing it with free access to equipment that are key to F1 teams
Having a partner such as AVL is a Formula Student team's dream, providing it with free access to test-beds, sensors and programmes that are key to F1 teams.
TU Graz's engine had six to eight weeks in a state-of-the-art AVL dyno last year, so little wonder it has been the most efficient engine in Formula Student Italy, Austria and Germany this year.
It's a partnership that an FS team couldn't put a price on. But how does AVL justify giving up an important resource for almost two months? As it transpires, it isn't entirely altruistic, with a constant desire for innovation at the heart of the matter.
"Obviously the students' biggest target is to build the car, but that is not the only target we give them," explains AVL RACING's director, Michael Resl.
"They get another target to improve our software or run some tests for us, maybe using their car.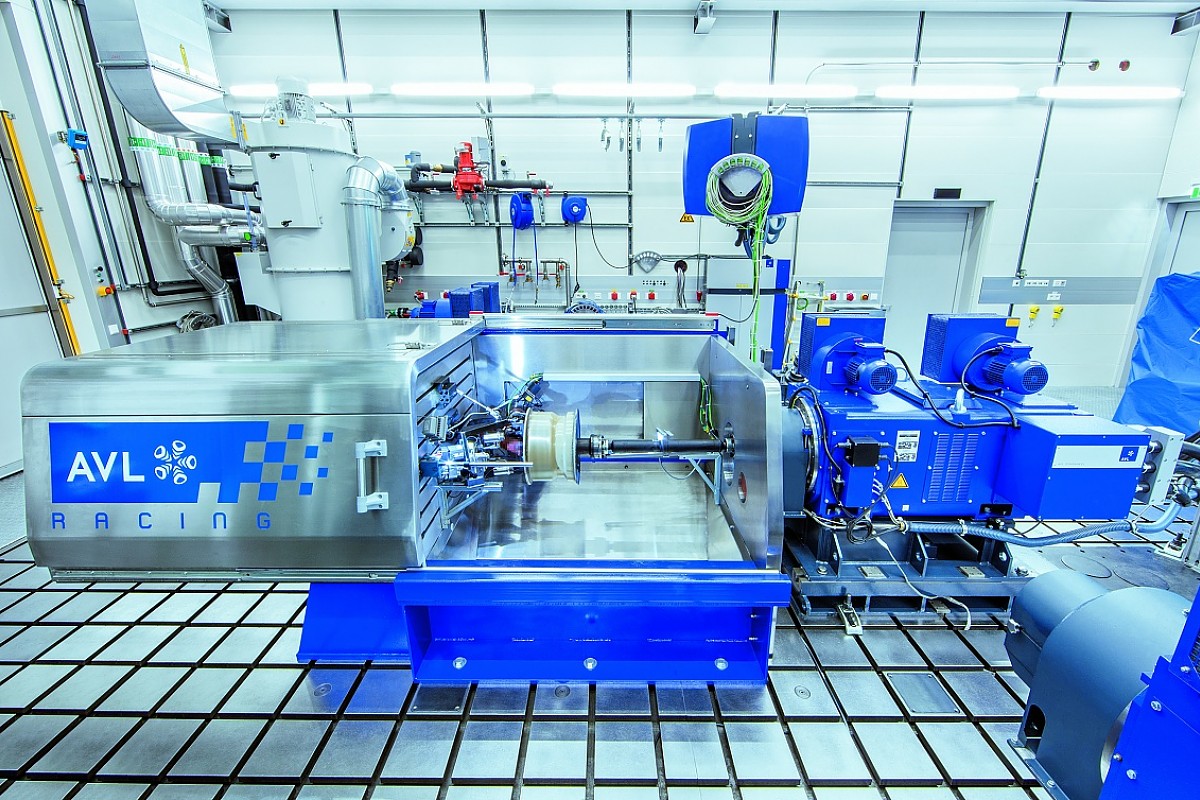 "Every innovation since Formula Student became a part of AVL, irrespective of whether it was an engine mounting system, a dynamic cooling system, a test-bed, or driver telemetry, is integrated some way into the Formula Student programme.
"They're not a resource, but a guinea pig that is important for an independent company. It's an additional team and an additional customer that we can try out with our low-risk innovations. If it goes wrong we can try another solution and if it goes right we can use our results to promote our services."
The trade-off is simple - the more AVL gives to the students, the more unpolluted engineering thinking it gets in return. It's not just the teams' cars that benefit from AVL's expertise but the students themselves, who have a platform to prove their ability to AVL.
Resl estimates that AVL takes on 10-15 Formula Student graduates every year. This includes former TU Graz team leader Martin Matzer, who joined AVL in 2011 and is now the racing sales and key account manager for the UK.
"One thing not to be underestimated is that if you are good in a Formula Student team, you have direct access to people in the company at director level or executive vice-president level, even owner level," Resl says.
"The network you get in a Formula Student team is something you would not have if you were a normal student.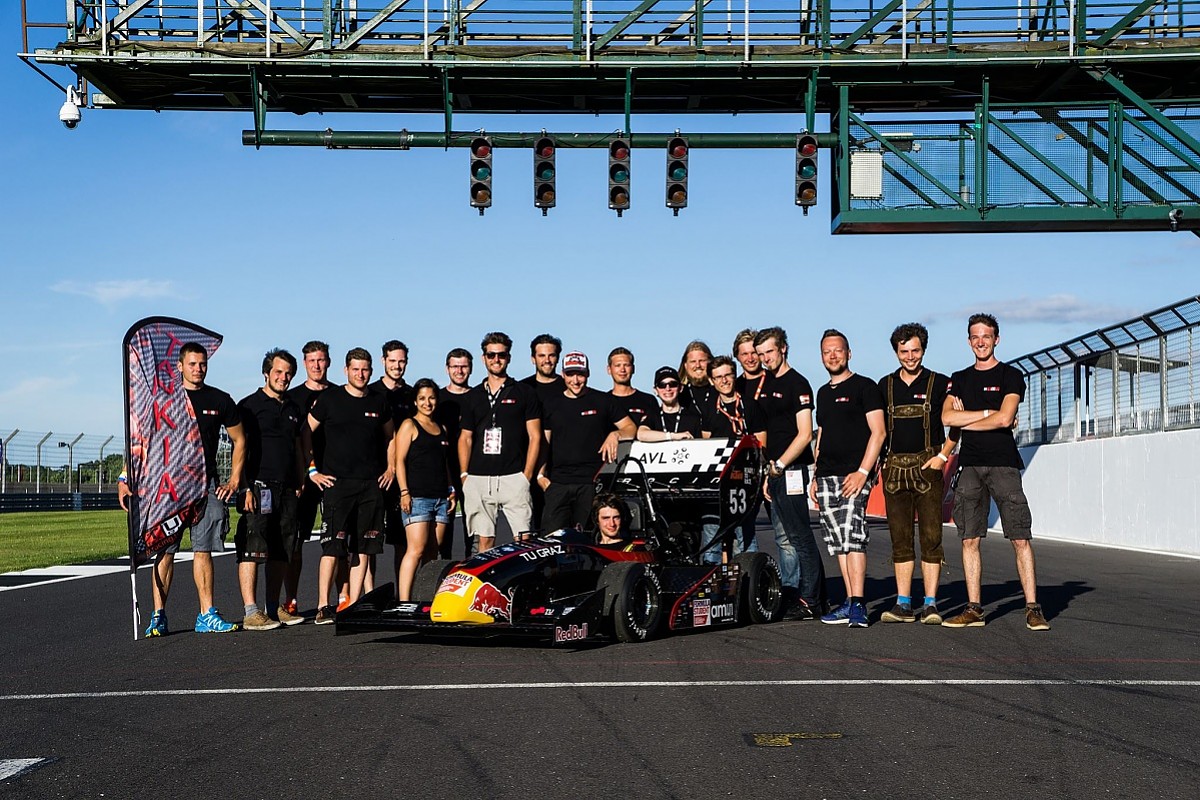 "We know they work their nuts off, they're durable, they can party but can work too. That is the sort of person we need - not looking at the clock all the time, but just wanting to get the job done.
"Even if they don't come to us, they likely would go to a customer, take that knowledge into the racing world and promote AVL."
AVL's guidance isn't just limited to technical capabilities. It also offers team members the opportunity to practice creating presentations and pitching ideas to AVL experts, including Tippl and Resl. For AVL engineer and former UAS Graz student Gregor Griesser, the experience of Formula Student was pivotal.
"Working with a group of people in a project that is the real deal, that's what Formula Student prepares you best for" Gregor Griesser
"You have to organise yourself and your team," he says. "Working with a group of people in a project that is the real deal, that's what Formula Student prepares you best for.
"The best correlation is the race week itself. When you're in a Formula Student team, you have the race day and the car needs to be ready; the same thing applies with working in the racing industry."
Such skills, combined with the hard work required and experience of hands-on engineering can mould starry-eyed students into confident graduates with the world at their feet.
Partnerships such as this are exactly what the motorsport industry needs to protect its engineering future; encouraging smart, enthusiastic engineers to continue their ambitions of designing the next Williams FW14B, race-engineering the next Lewis Hamilton or managing the next unbeatable F1 team.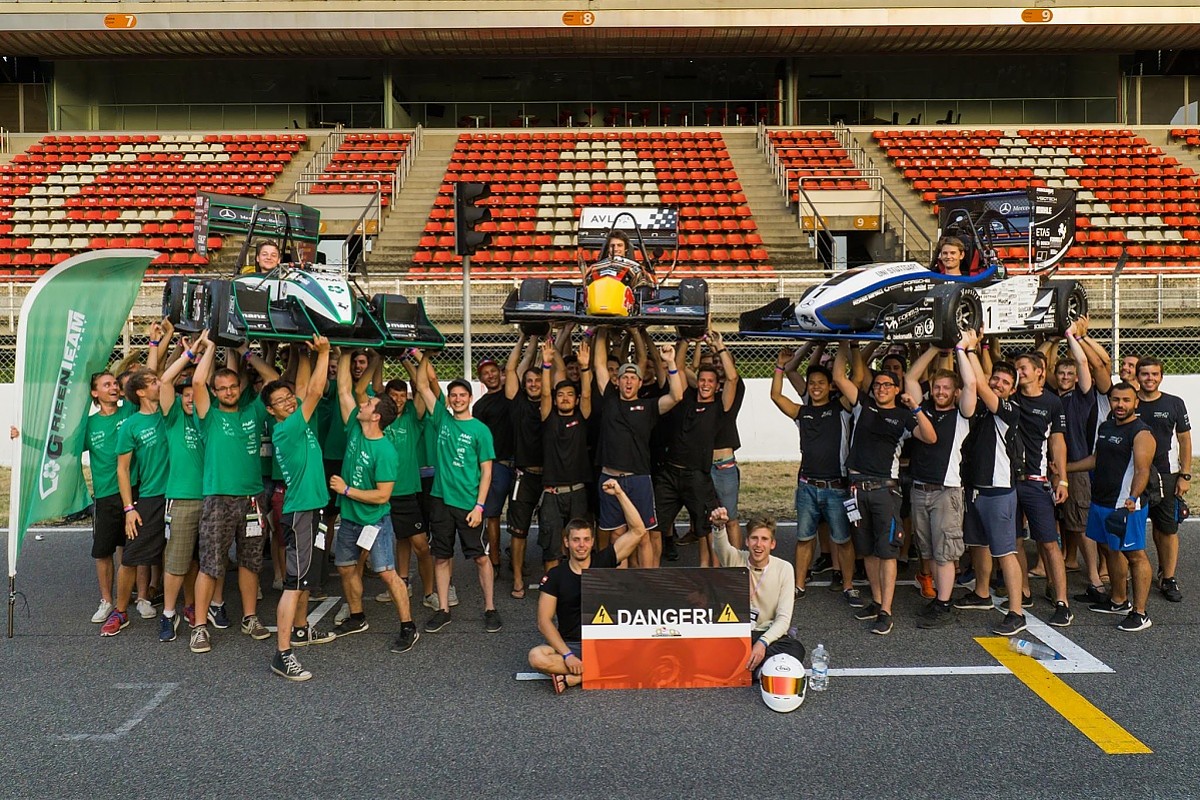 Life inside Formula Student
One year ago I was a Formula Student sceptic, convinced it was just another university gimmick. But first-hand experience as part of the suspension design team for the Queens University Belfast team showed me that I couldn't have been more wrong.
Ten months later, having started from a blank canvas, our Yamaha R6-powered Queen's Formula Racing car finished fourth of the UK entrants at the domestic finals in July and ninth overall among 129 international entries.
Formula Student is pure undefiled engineering. Designs are by no means held back by the fact that students are solely responsible - rather, it adds to the ambition and variety of designs on show around the paddock. With electric powertrains, four-wheel drive, multi-element wings and even DRS on display, it's an unrefined version of motorsport's Formula 1 pinnacle, making it the perfect stepping stone to turning the dream career into a reality.
The fruit of my labour was racing the car I had helped design around Silverstone in the endurance race. To my relief, it handled like a dream!