An argument lifted from a Rev W Awdry book this author read as a boy came to mind during a recent tour of the Austrian engineering powerhouse AVL. It goes like this:
"I remember going to London. Do you know it? The station is called King's Cross."
"King's Cross? London's Euston, everyone knows that!"
"Rubbish, London's Paddington. I know, I worked there!"
Visitors to AVL's 3km campus in the heart of Graz will have some sympathy with that confusion. The company bills itself as the world's largest independent supplier of powertrain development, simulation and testing services, but that only scratches the surface.
Such is its vast scale, with more than 9,500 employees worldwide applying those areas of expertise to multiple different applications, that many who have been working with AVL for a number of years don't realise the full extent of its scope.
And as the business is constantly evolving to anticipate the needs of the market and avoid being pigeon-holed, there is no easy way to encapsulate what AVL does - even for the man in charge of its dedicated RACING division.
"It's difficult to put into one sentence!" agrees Michael Resl, Director Motorsports Marketing and Lead Development. "It's a company that has been run for years like a start-up that allows you to come up with fresh ideas, prove them, make them into a business opportunity and do this on a global scale."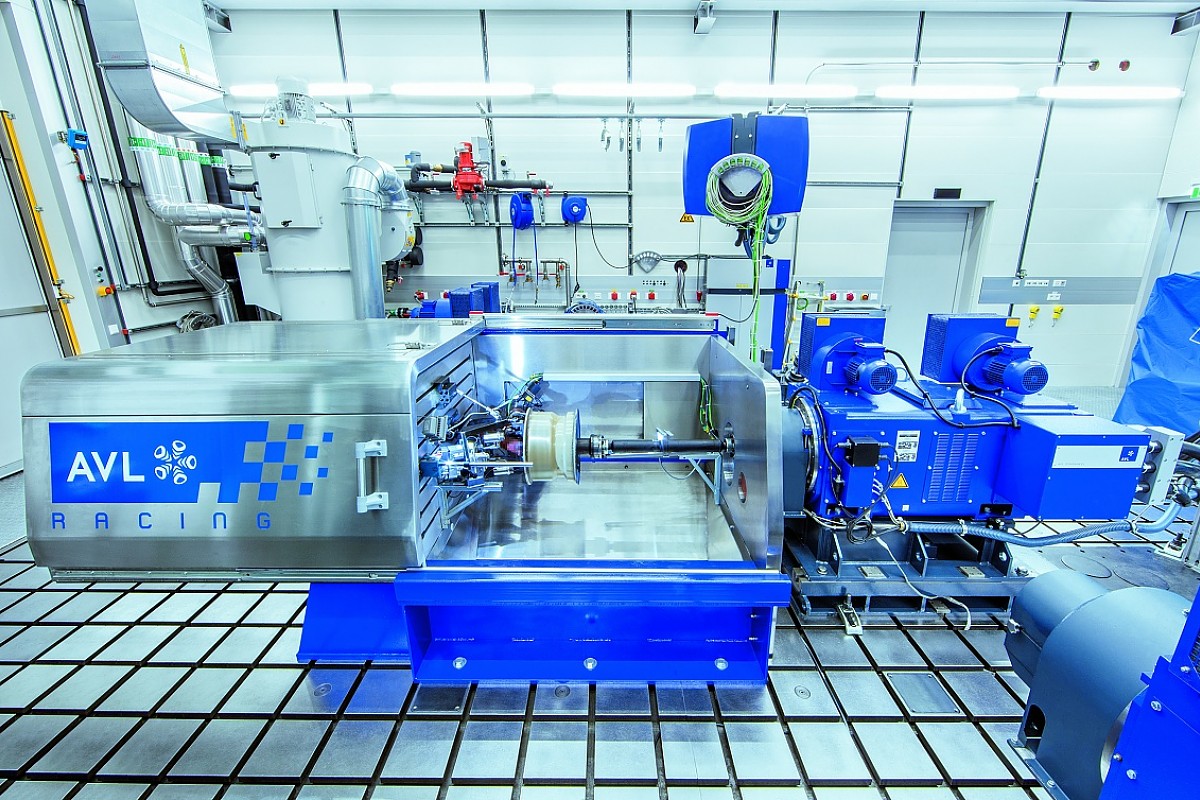 Founded by Dr Hans List in 1948, AVL (List Internal Combustion Engine Institute, to give it its full title) began as a modestly sized consultancy specialising in diesel engines and was, according to Resl, "basically a shed with a couple of desks" until List's son Helmut took over as chairman in '79.
Under his leadership, it grew from a company of around 220 people with virtually no presence outside Graz to a global entity boasting a wide-ranging portfolio, extending from hybrid powertrains to precision manufacturing of sensors, CFD modelling and calibration.
Ex-Cosworth man Resl admits that he too was initially surprised by the full breadth of the company and how it could be applied to motorsport.
"I didn't know that AVL was so deeply involved in racing when I joined" Michael Resl
In 2012 he oversaw the creation of a formalised RACING department to consolidate AVL's sub-structures - including linking up a driver simulator with a vehicle dynamics testbed to replicate the stresses on a power unit in a competitive environment - and streamline communication, as representatives from different departments that "stumbled into each other at the customer's door was the rule rather than the opposite".
"I didn't know that AVL was so deeply involved in racing when I joined," he says.
"There were basically no cross-division activities and opportunities. Imagine a Formula 1 pitstop and everyone does what his best intention is, but they are not aligned - evidently two seconds will be difficult to achieve to change the tyres.
"I was fascinated by the different segments and I joined vehicle dynamics, then moved into testbeds, then manufacturing and looking after marketing. What I did not know before turned out to be the biggest strength of AVL."
With all its competencies working harmoniously under one roof - AVL RACING is well-placed to service the top flight of motorsport from F1 to NASCAR and Formula E.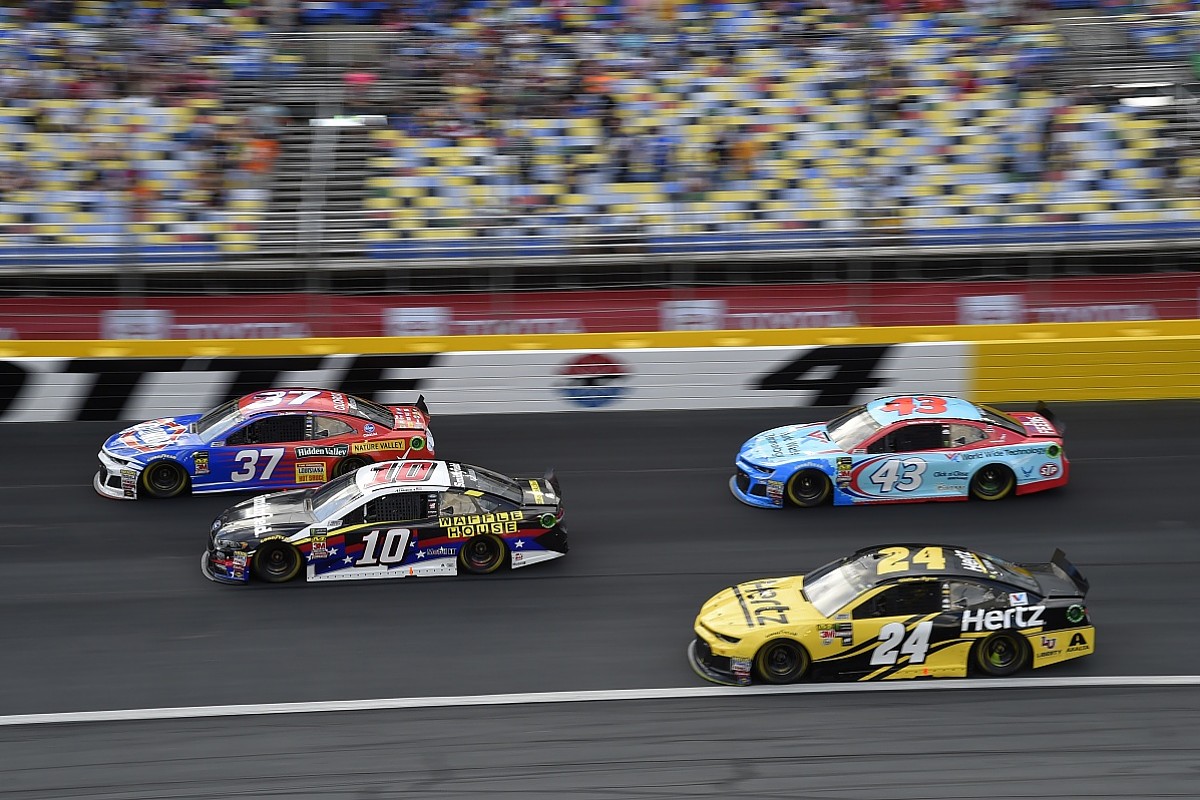 In fact, its biggest competitors are the race teams themselves, each looking towards the future and the most cost-effective areas to invest in.
"We're on the one side engineering providers and then on the other side tool providers, so we've got our own biggest customer in-house," says Matthias Dank, Global Business Segment Manager Racing, Instrumentation and Test Systems.
"If I as a test systems provider need an outlook on the future, I have people who work in these fields that can give me an insight into the components I want to design test systems or tools for. No matter if it's simulation, process tools or crash-test system instruments, everybody has his expertise.
"If you have a problem where you're really stuck, it's not necessarily that we have the answer, but we are more than interested to discuss it and find out what we can do better in future.
"With this input, customers telling us 'in the next three years I will get this problem and I don't have a solution' might trigger with our R&D activity to find a simulation, a tool or a method. We are constantly broadening our portfolio on what we do."
This can also extend to cover manufacturing, if customers decide it is more cost-effective to work with a strategic partner such as AVL RACING rather than to invest in their own in-house assets.
Although F1 teams must design and build their own cars to be classed as a constructor, Appendix 6 of the Sporting Regulations permits outsourcing the manufacturing of Listed Parts - including the survival cell, front impact structure, roll structures and bodywork - to third parties, provided the constructors have sole rights to use them and the third party concerned is not a fellow competitor.
Non-listed parts, ranging from power units and suspension to bearings and pedals, can also be outsourced, so AVL RACING has to be responsive to all manner of demands.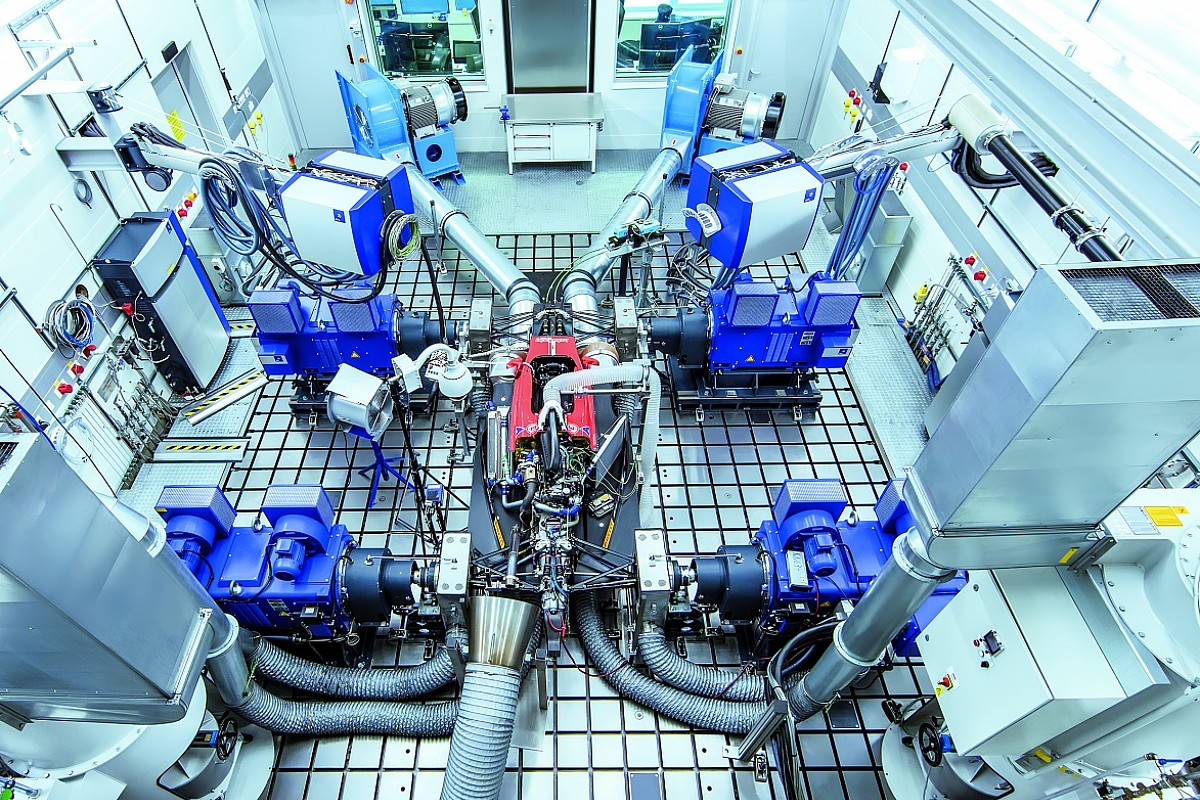 "It depends on what they define as their core business," explains Dank.
"A good example of this is vehicle dynamic simulation. A top Formula 1 team defines vehicle dynamic simulation as their core competence, so they will never outsource that to a third party, whereas NASCAR teams don't do that.
"At the same time, there are race classes where the engine is just a commodity and there are classes like F1 where the power unit is a brand differentiator, so there you will always want to do your own engine."
"Working for AVL, you are not on television, you're not on the radio - you're a hidden champion" Michael Resl
With it's fingerprints present across the spectrum of motorsport, you could forgive AVL RACING for shouting about its achievements, but the requirements of non-disclosure agreements ensure it remains firmly in the background.
No matter how hard you look, you will never see an AVL logo on an F1 car, and its employees are accustomed to shying away from the spotlight.
"If you join AVL, you know that you are not on television, you're not on the radio, you're a hidden champion," says Resl.
"It's rewarding that sometimes the customer taps on your shoulder and says, 'Well done mate', but that's as far as it goes."
Although they can't join in with the celebrations, there are advantages to the sworn code of secrecy. AVL RACING has the satisfaction of working with "the majority" of teams on the F1 grid, which keeps Resl's days varied and has a healthy implication for the company's coffers too.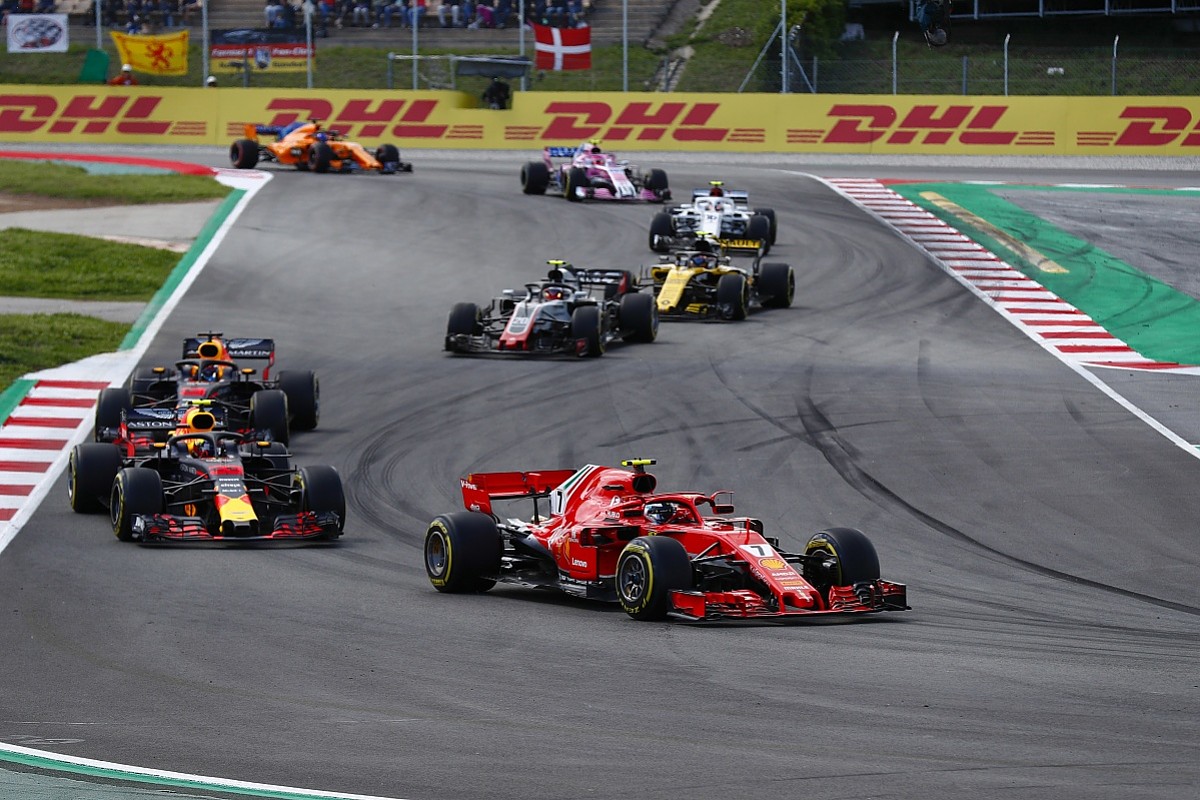 "We call it 'the three Ms' - media, money and manufacturers - and wherever these three Ms come together is where we are," laughs Resl. "We are very careful in our messages to the outside world and when you see an outside image there will never be only one car or two cars, otherwise we would be in breach of our NDA's.
"It allows you to work on a confidential basis with the majority of the customers, be it racing or non-racing, because they trust what AVL does, what it protects and what it stands for. I would rather work with the majority of people than have a very exciting project just for one customer."
Would an AVL RACING team ever be on the cards? AVL has all the constituent parts it would need to become a constructor in its own right, but Dank points out that competing against its customers would not make business sense.
"We would cut one of our good legs off!" he laughs. "Even if we could do our own race engine, we would never do so because we would never compete with our customers."
As a company that prefers to remain a silent partner in success over claiming glory for itself, what does Resl want people to know about AVL RACING?
"It depends who this is," he admits. "If it was an F1 team boss, I want them to know that AVL wins races and wins championships. If it's a student, I want them to know that AVL RACING is a fantastic workplace with loads of personal growth opportunities, and if it's a journalist, I don't want them to know anything!"
It was ever thus, but for motorsport's hidden champion, this tried and tested approach shows no signs of changing.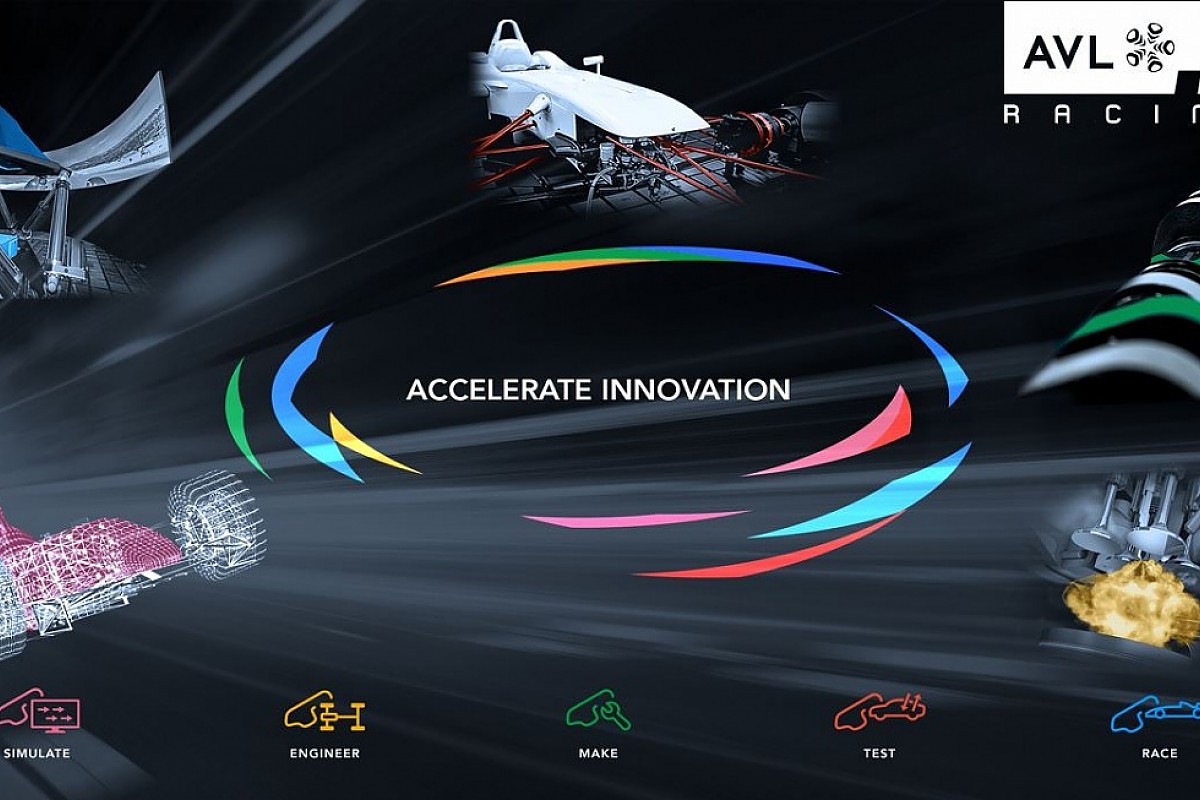 How AVL stays ahead of the curve
A researcher first and businessman second, AVL chairman Helmut List has retained his father's strong emphasis on innovation, and to this day reinvests 10% of the company's annual turnover into R&D.
With this in mind, it's no coincidence that AVL RACING has a knack for pre-empting the needs of its customers. When Formula 1's new era of V6 hybrid power units was first announced in 2011, AVL RACING predicted systems integration could become problematic, so developed braking competencies that attracted F1 customers to use their testbeds.
When the brake-by-wire systems proved unreliable in 2014, AVL RACING's approach was validated and it is now working on a new generation of dyno-testing system in advance of the new-for-'21 engine regulations.
Nobody is under any illusions that AVL RACING's research-led approach - often in tandem with the Technical University in Graz - will always yield a profitable outcome, but by starting development for what will be needed rather than waiting on customer requests, it has hit on the right course.
"We try to think ahead for the requirements of the future, what the future technologies might be like," says Matthias Dank, Global Business Segment Manager Racing, Instrumentation and Test Systems.
"Batteries are a good example. It is not enough to know what today's battery technology is, or what in the next one to three years battery technology will be, you also need to have an idea of what is physically possible. Maybe if we don't have a solution for you today, we might have tomorrow."