The wine-growing village of Abstatt in Baden-Wurttemberg, 40km north of Stuttgart, isn't the most obvious place for innovations that could transform working practices of motorsport engineers across the world. But the headquarters of Bosch Engineering GmbH - a wholly owned subsidiary of Robert Bosch GmbH - houses a dedicated motorsport division boasting 118 years of pedigree, and first sent official representatives to events in a supporting capacity in 1911.
As a full systems provider - from spark plugs to brake and engine control units, in-car displays, sensors, as well as software and data management solutions - Bosch isn't exclusively at the tangible end of car improvement. But with its company ethos of 'Invented for Life', it does aim to make life easier for those working in motorsport - whether that's through using radar technology to help GT drivers at Le Mans know when a faster prototype car is closing up behind them and avoid a potentially sizeable accident, or simply enabling engineers to analyse data more effectively.
In its development of high-tech gizmos, the pursuit of marginal gains aligns with its high-end customers in global manufacturer-based racing series that devote themselves to finding fractions of a second in lap time, and involves working closely with those customers to understand their data system requirements.
American development engineer Matthew Anderson is the project manager of connectivity at Bosch Motorsport. Since his move to Europe last December, he has seen the landscape in which motorsport operates transformed by the coronavirus pandemic, with limited personnel allowed trackside reducing the capacity of teams to respond to issues. As he points out, this makes Bosch's latest innovation, RaceConnect, all the more valuable.
The LTE telemetry system is described as an 'all-in-one cloud and connectivity solution for motorsports'. It's a package that includes its LTE 65 modem, connected to a cellular network, that transmits data via the Cloud, allowing multiple location-independent users to access live data and make quicker, smarter set-up decisions using all information available.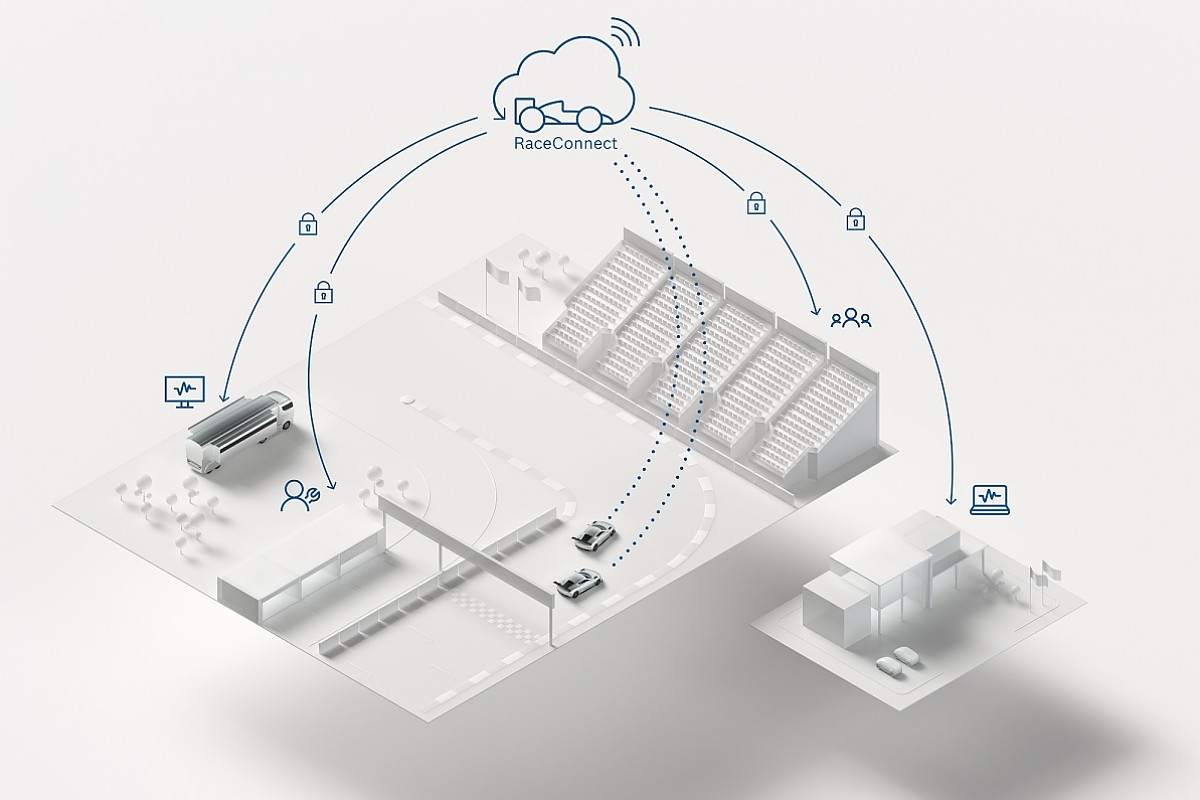 Its set-up is fully customisable - with options to configure two cars to one receiver, one car to multiple receivers and so on - and uses secure end-to-end encryption to keep any data sent confidential. Data can even be viewed from home over an internet connection with no specialist equipment.
A system that allows devices to communicate within a vehicle is, as Anderson points out, "something we've always done since Controller Area Networks were invented by Bosch in the middle 1980s". But a commercially available product allowing remote access to information from multiple devices has been, he says, "a huge undertaking" that represents "a gamechanger in a lot of ways".
"It's been an enabler for us to do things that we've always done, but much more efficiently and much easier" Matthew Anderson
"We leverage the technology that we already have within the company and adapt it to fulfil the specific needs of our customers in motorsport," he says. "We use RaceConnect primarily as a Cloud interface for routing data with minimal latency to wherever our customers want, as well as further processing. It's been an enabler for us to do things that we've always done, but much more efficiently and much easier."
For further processing of the transmitted data, Bosch Motorsport has developed a widely used analysis tool called WinDarab, which is well established in the motorsport market.
Anderson (below) led development of Bosch's original LTE telemetry system at a "nuts and bolts level", coordinating shaker tests and designing housings, and has headed up the RaceConnect project with his core group of five Bosch technicians. Just like the company itself - which has offices in the US, Japan, France, China, Australia and the UK - it's an international collective balancing what Anderson describes as the "typical American mentality to fail fast and just try it" with the Germanic tendency to get the details right.
"I wouldn't say [RaceConnect] is any one person's idea or any particular group's idea," says Anderson, "but it's our mentality of how race car electronic architecture should work.
"We really took a big step forward when we started connecting devices together via an Ethernet bus, which allowed each of the devices to know more or less in real time what all of the other devices were doing and to have all of the data available from each of those devices on any single device. Our LTE telemetry solution piggybacks on the end of that Ethernet connection as the way to get all of that data live off of the car, without anyone touching it."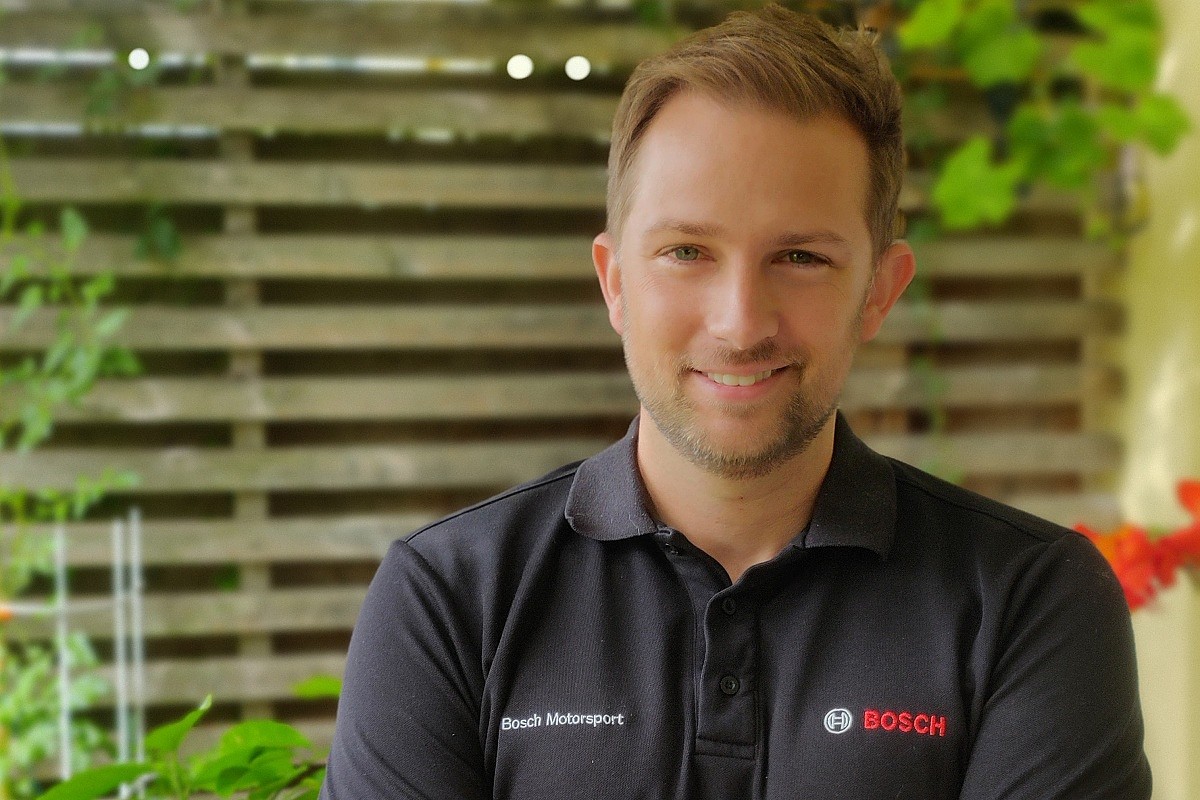 This hugely improves the speed with which trackside decisions can be made. Previously, accessing information recorded on data-loggers could only be done when the car got back to the pits. This meant when Anderson was working on Bosch Motorsport's ABS calibration project, he couldn't identify the extent to which the driver was influencing the outcome of the test - whether by inconsistent brake application or taking different lines - until it was effectively too late.
"Then you have to say, 'OK, we have to rerun that one, that was no good,'" he says. "With the telemetry now, we put the same logger in the car and you can watch the data in real time. You can see what setting the driver is using, how they're hitting the brakes, you can see everything that's going on in the car so that almost 100% of the data that you get is going to be good. That means you get a lot more iterations in and, for a given amount of tracktime, you can get a lot closer to optimal performance."
The customer response has been encouraging, with Anderson reporting its biggest successes to date coming from the North American market: "We've had a lot of success in the US in NASCAR testing - we can't use it during the race because the regulations don't allow it," he says. "We support many teams in IMSA and early this year we started making very good headway in IndyCar.
"That's really cool for us because a lot of these series have some kind of spec telemetry system they have to use, so it's cool to see that people are willing to invest in an additional system because the solution is that much more practical."
Intriguingly, Anderson says RaceConnect is only the "tip of the iceberg in terms of what it's capable of doing".
"It's going to be a gamechanger when we start looking at what we can do in terms of simulation on the Cloud, and all the things we can do for our customers to improve their quality of data and reduce operating costs," he says.
That brings us nicely back to Bosch's 'Invented for Life' ethos. In a sector as fast-moving as the technology industry, where products are always being updated and replaced, that might seem counterintuitive, but Anderson disagrees.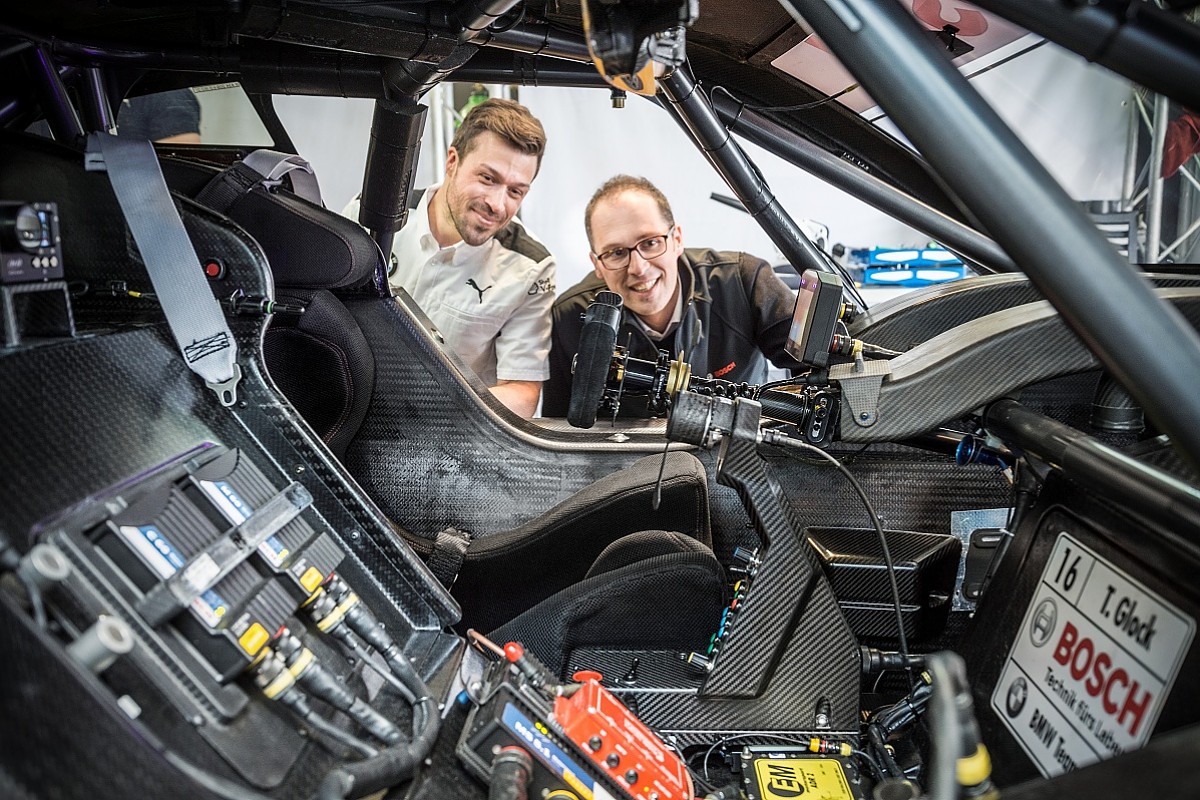 "Anything we can do to improve the quality of life for our customers is really living up to 'Invented for Life', just as much as life-saving measures like ABS [in which Bosch was an early frontrunner]," he says.
"Whether it's not having to deal with an ECU hardware malfunction or to have efficient ways of doing data analysis so you can stay at the office and not go to the track one time, or to flexibly change where your data goes and do that with low latency, those are big improvements to the quality of life for people in racing."
And that's what Bosch Motorsport is all about. Developing software and hardware might not have the instant resonance to the layman of aerodynamics or race engineering. But for those at the coalface, the value of finding solutions rather than problems simply cannot be underplayed.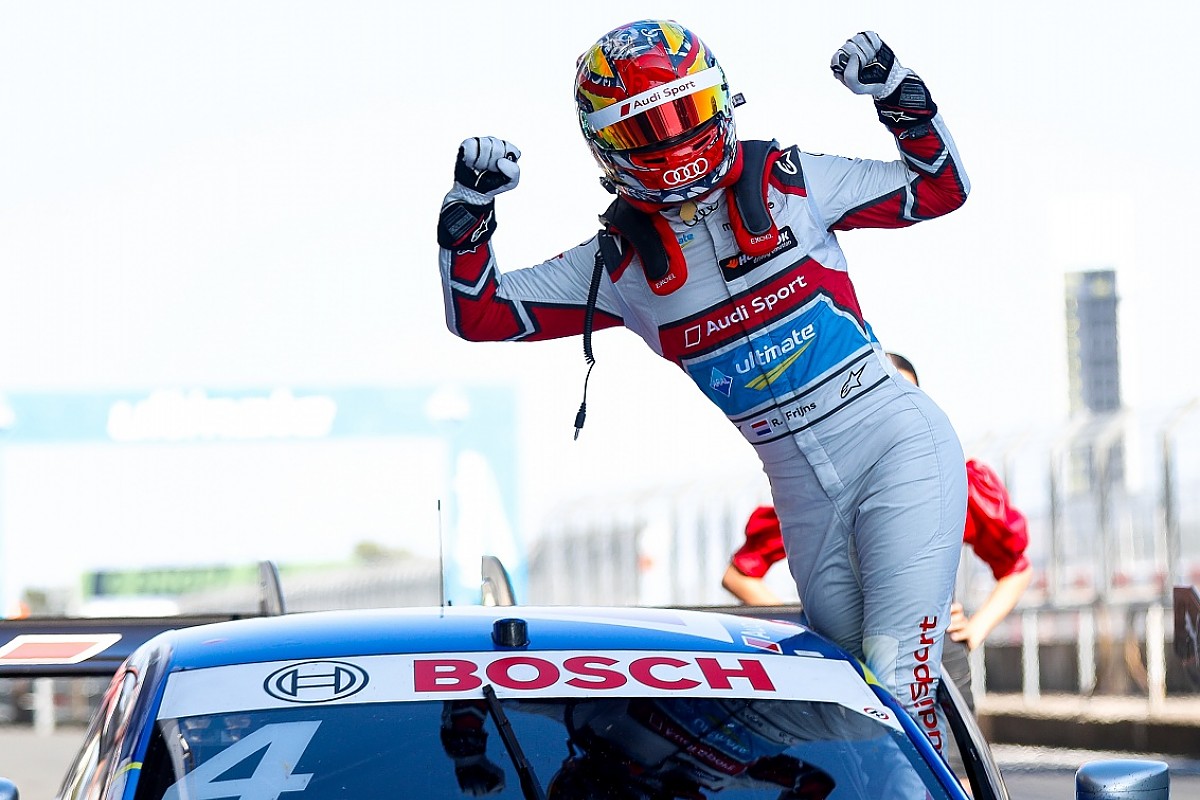 The silent partner in motorsport success
Bosch is steeped in motorsport history, going back to the dawn of the motor racing age in 1901, when Wilhelm Werner won the Nice-Salon-Nice road race with a Bosch magneto ignition fitted to his Mercedes Benz.
From 1937, Bosch had the capability to provide on-the-spot testing and repairs to ignition and electrical systems from a mobile workshop van, known as 'Bosch Racing Service', headed by August Bamminger. A core part of its trackside support set-up since 1911, the 'Spark Plug Doctor' continued to head the service until 1956, two years after Bosch had pioneered direct injection in Mercedes' all-conquering W196 Formula 1 car of 1954-55.
"Bosch has always been very much in the scene, but maybe not so incredibly visible. A lot of people would be surprised by how much content we have in race cars" Matthew Anderson
Fast-forward to the 1980s, and Bosch's Motronic system for engine management was a core element in four consecutive world title successes - with Nelson Piquet in 1983 followed by McLaren's Niki Lauda and Alain Prost - while also aiding Audi's efforts in Group B rallying and Porsche's ultra-successful 956/962 Group C sportscars. Its lengthy partnership with the DTM also commenced in this era, yielding the first ABS system developed especially for motorsport use.
PLUS: How the 1986 Australian GP played out in the pitlane
In more recent times, Bosch has been a crucial partner in various Le Mans successes and stepped into fields of new drive technologies, reflected in its global partnership with Formula E.
Anderson admits that he still encounters people who are surprised by Bosch's motorsport heritage.
"Bosch has always been very much in the scene, but maybe not so incredibly visible," he says. "A lot of people would be surprised by how much content we have in race cars.
"We're always really closely cooperative with the OEMs and teams and we work with them to achieve their vision. It's our customers we're working passionately for to have the glory, not us, so in that respect we have been hidden in the past."