If there's one lesson that the motorsport industry can take from COVID-19, it's that the need to adapt was always there, but the process has now been speeded up. Championships and manufacturers have been hit hard by the pandemic in different ways and had to come up with solutions quickly.
Being proactive in cancelling races was a good way for Formula E to avoid uncertainty for teams and event promoters, but it also created the problem of how to replace the lost events and finish the 2019-20 season.
The solution of having six races in the same place was maybe a bit weird, but it was interesting at the same time. For the last Berlin race, where you would expect the cars in Group 1 qualifying to have the least amount of problems because of the rubber laid down, the best qualifier was Max Guenther in 18th. It was the worst qualifying ever for Group 1 in FE, so there was a lot of things happening even though the championship was already decided. Ultimately, we accomplished 11 races and now we can look forward to season seven.
Not having the fans there made it feel very strange for us, but like Formula 1 I think the overall impact was less than people predicted. To me, that shows we have to be more inclusive, the fans need to be feeling motorsport closer and be more interactive with it. It should make a huge difference, like a football game where the fans really change the atmosphere. It's a lesson for motorsport to be even more inclusive in the future.
An important lesson from the Berlin mini-series is that you can do several races in the same place and still have exciting races. Even though I don't think people were so interested in watching races in the same place by the sixth day, it's more important to have entertaining races than different layouts. It would be better to have 10 exciting races in Berlin than 10 different locations with boring races.
Location is also less relevant when you don't have the local spectators going to the races - in normal circumstances, people would lose interest the second time you do the event and local ticket sales might drop - and if you have a series where the product is mainly for entertainment like Formula E, you could eventually stay in one place.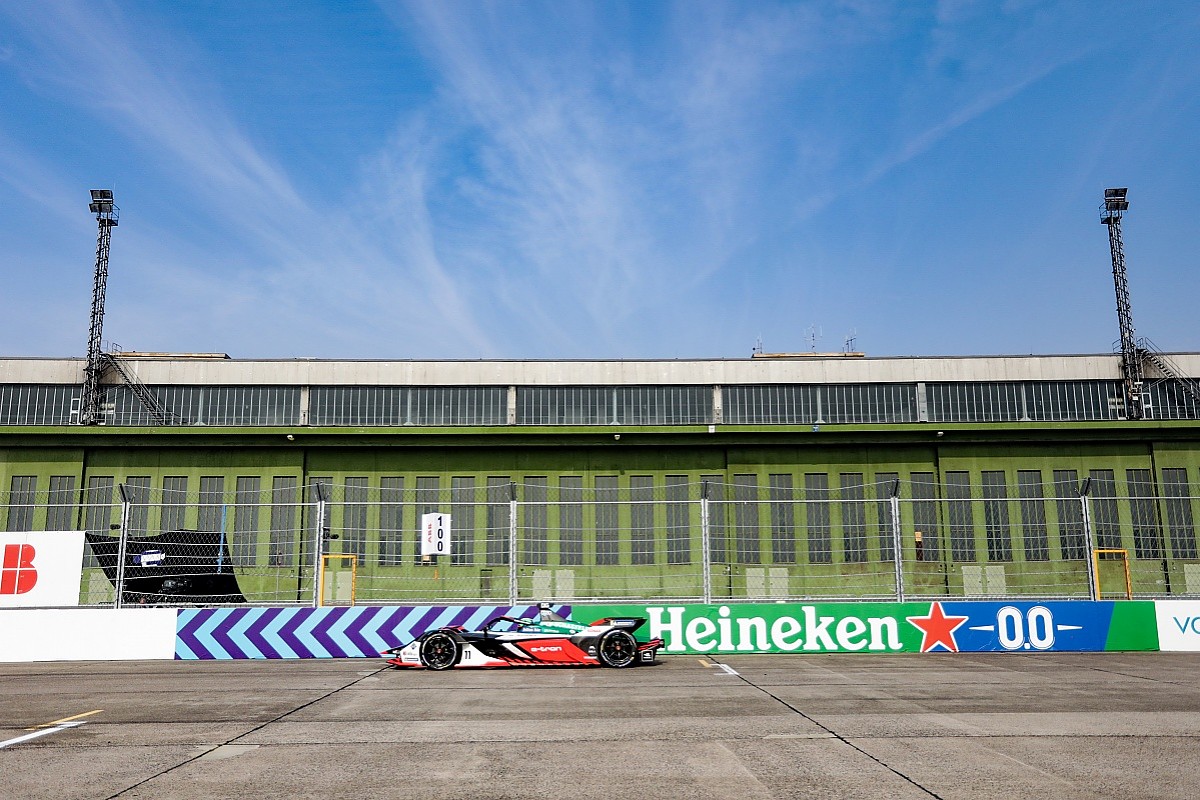 We had five different winners from the six races in Berlin because of the sporting regulations with the qualifying format, combined with the evolving track conditions. That shows it's a much stronger and more cost-effective way of producing interesting races than just changing layouts. Each day, the track had different characteristics, so it was difficult to maintain consistency.
The same goes for the F1 races at Silverstone. Without changing the location of the track, we had two very different races - even with all the data the teams have on these circuits, which means they are specialists at almost every circuit and have simulation so perfect that they have to make minimal set-up changes - just from changing the tyre configuration.
Even if things go back to normal, we don't have to go back to how things were before. By increasing efficiency, we can make a lot of things safer and quicker and cheaper, accelerating the process of bringing the future closer to motorsport
This raises another interesting point. Although there were three different layouts in Berlin - race one on the reversed layout was the most different to learn - it's not the most challenging track to get up to speed at compared to some of the crazy places we go to in FE, like Rome and Paris. But if tracks like Silverstone or Paul Ricard, which have two or three different layouts, are able to host multiple races, then F1 and other FIA series shouldn't be afraid to use them in consecutive weekends if that works for a TV product.
The new normal means a reduced number of corporate guests and spectators on site at race events and for the foreseeable future - motorsport is mainly for a TV audience. Therefore, I don't see why this couldn't be part of the solution to reduce costs to save on budget and CO2 emissions from travel. It's good to see that F1 is trying this with the outer layout in Bahrain as it's possible to do two races there.
One experiment in Berlin that personally I don't want to do again was having the fifth and sixth races in the middle of the week. I haven't seen any viewer figures yet, but in Brazil the races were at 2pm, when most people were at work and couldn't watch it.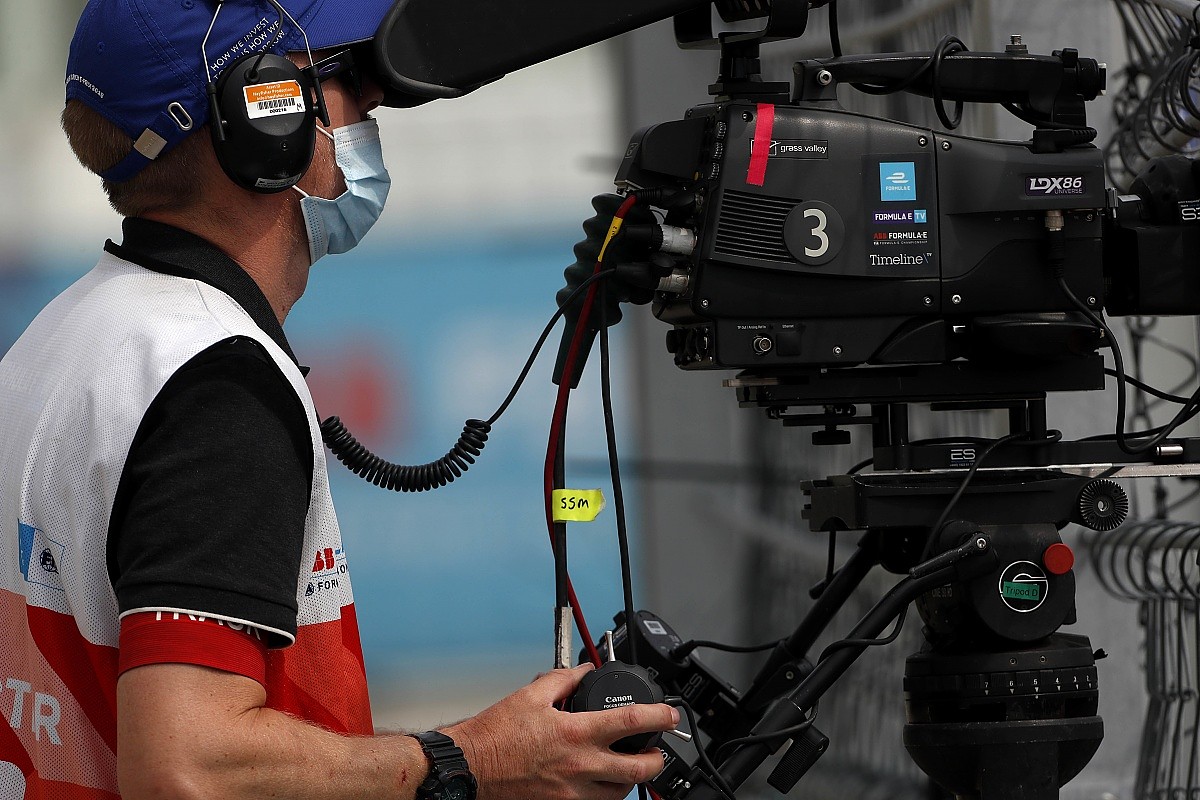 From the drivers' perspective it didn't make any difference and regardless of what I think, we need to get the data before making a firm decision on it, but I'm not convinced that it added anything to the series. I think the midweek compromise was just confusing. People are used to having the race over the weekend and a lot of people interacting with me on social media were saying, 'Why is he posting about the race on Wednesday?'.
My opinion is that FE shouldn't be afraid of sharing a weekend with F1 or any other series. It needs to decide its own calendar without any compromise, the same way F1 does. It's something different when it's football because there are so many matches in a season, but the most important ones are always over the weekend, like the final of the Champions League. Because we have only 11 races in a season, I don't see why we shouldn't continue doing it on Saturdays the same way we did before.
As for having lots of races in a short period of time, I compare Berlin a bit with Le Mans in terms of tiredness. Physically, I could do one FE race per day for the rest of the year, because it's a 50-minute race, but mentally it was very hard. Still, I was not super-happy with my performance from being in Group 1 in four out of six races even though I overtook more than anybody else.
There are so many new things that would never have been implemented without this unprecedented time, and it's taught us that we could do a lot of things differently. For example, in Berlin we had our driver briefing via Zoom and it was much more efficient than normal - it only lasted around eight minutes while [race director] Scot Elkins said whatever he needed to talk about and we talked about only important points. That would have been unthinkable before the pandemic!
Lucas di Grassi: Why motorsport can't look to the past for its future direction
It's one way how things can be made more efficient and, even if things go back to normal, we don't have to go back to how things were before. By increasing efficiency, we can make a lot of things safer and quicker and cheaper, accelerating the process of bringing the future closer to motorsport. As I've said before, motorsport is very nostalgic in its approach to rules and procedures - it often looks to the past for solutions before accepting new ideas, so we have the same rules, same everything year after year.
This type of progress is usually very slow in motorsport, but the pandemic has shown that we can improve in many areas when there is no choice other than to react. It has involved a lot of short-term pain, but it has already made a huge difference to the future of motorsport.