Formula 1 world champion Nico Rosberg believes the DTM must eventually turn to electric power.
The DTM's move to Class One regulations for 2019 was popular with Audi and BMW because it involved introducing a more powerful, road-relevant engine that aligns the DTM more closely with Japan's Super GT series.
Series boss Gerhard Berger also revealed the DTM has begun early discussions over introducing what is likely to be a standardised hybrid element to its Class One engines.
But Rosberg believes the DTM must be prepared to go a step further if it is to remain attractive to manufacturers.
"One day, when all manufacturers sell electric cars, the DTM must also be electric," the 2016 F1 champion told Autosport.
"We'll have to see whether it will happen in seven years or in four years time, but we definitely have to keep an eye on it."
The growing trend of electrification had a direct impact on the DTM when Mercedes left the series at the end of 2018 to join the manufacturer haven of Formula E.
Asked if the DTM could find a niche by working against increasing electrification, Rosberg said:
"That could work, because everyone still likes the noise, especially if electric mobility means driving only quietly.
"Then you could certainly do a racing series in which the noise is still there. Why not?"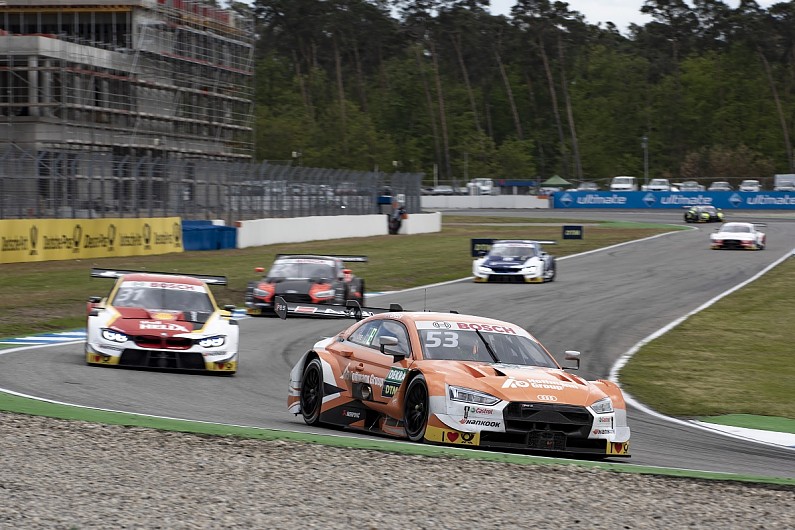 Ex-Mercedes F1 driver Rosberg is an FE investor, while his father Keke founded the Team Rosberg Audi squad in the DTM.
Rosberg said that the DTM would face consequences if it was to go against electric power.
"The problem is that the manufacturers won't be following that way," said Rosberg.
"If you would do it without manufacturers, then that would be a possibility.
"But since you need them, it can't work."
BMW recently confirmed its commitment to the DTM when it announced its World Endurance Championship exit.
Audi and BMW both have factory FE operations, and Audi's motorsport boss Dieter Gass said: "In the current state, Audi will be selling more cars with internal combustion engines than with electric powertrains for the foreseeable future.
"That's why a racing series with modern internal combustion engines definitely makes sense."