DTM boss Gerhard Berger says a series name change is "on the radar" as organising body ITR attempts to broaden the category's global appeal.
Berger, who was announced as ITR chairman in March 2017, has repeatedly stated his intentions to improve the DTM's global credentials and his plans include luring an international "premium" manufacturer to the championship for '19, after Mercedes exits.
The former Formula 1 driver also reckons the full Deutsche Tourenwagen Masters name could be limiting the series' worldwide marketability.
"[DTM] has a lot of pluses and a lot of minuses," he told Autosport. "It's always a matter but in Germany there's a very strong fan crew who are behind DTM.
"But outside of Germany they would like to have a more international name. We have it on the radar but so far no conclusion."
Audi's head of motorsport Dieter Gass accepts that the DTM moniker makes "life difficult for the championship".
"It's something that needs to be looked at properly," he said.
"On the other hand, DTM is a brand name as well and everybody knows what DTM is. There's two sides to the matter really.
"The 'D' in particular now for us, and for Gerhard to talk to potential new manufacturers outside of Germany, it's a problem."
Gass added that DTM should be open to morphing into a full world championship, along the lines of its International Touring Car Championship iteration in 1996.
Before the DTM's revival in 2000, the ITC featured a predominantly European calendar but also held rounds in Brazil and Japan.
"I think a championship like [DTM as it is now] in the long term, purely German, will be quite difficult to sustain," said Gass. "We need to be more international."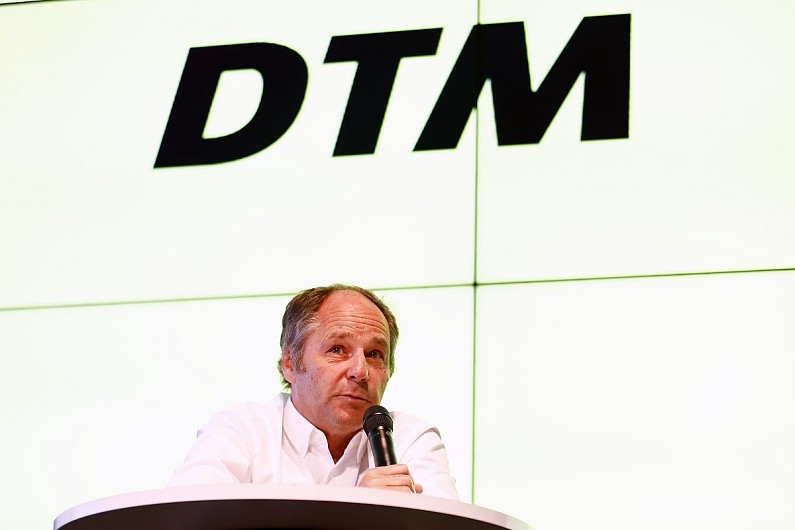 But Berger, who has overseen the reintroduction of DTM rounds in Britain and Italy, explained that moving DTM towards a world championship was at least another two years away.
"Step-by-step, we have to strengthen first our core product within the DTM, especially in countries like Britain or Italy," he said.
"We're back again but it takes two or three years to stabilise it and bring it back ahead of the fans.
"So it's not a one-off where you're going to be successful, it takes time. I would say in year three, if it's adapted in new places, we could think about the next step."