The DTM is considering adopting GTE regulations as a 'plan B' in case its push towards a shared platform with Super GT fails, Autosport understands.
Mercedes' surprise announcement last year that it will exit the German tin-top series at the end of 2018 reignited previously stalled efforts to align the rules with Super GT for '19 onwards.
Demonstration runs took place at both Hockenheim and Motegi late last year featuring cars from both series, with ITR chairman Gerhard Berger declaring his intention to work with Super GT organisers to create a common rulebook and host an 'inter-series' race.
But Autosport understands there is little interest among the three Japanese manufacturers that race in Super GT - Nissan, Honda and Toyota-owned Lexus - to join BMW and Audi in the DTM.
This means it is now highly unlikely the series will find a third manufacturer to replace Mercedes in time for the start of the 2019 season.
Against this backdrop, the ITR is believed to be considering the GTE ruleset used in both the World Endurance Championship and the IMSA SportsCar Championship as an alternative that could be adopted as soon as 2020.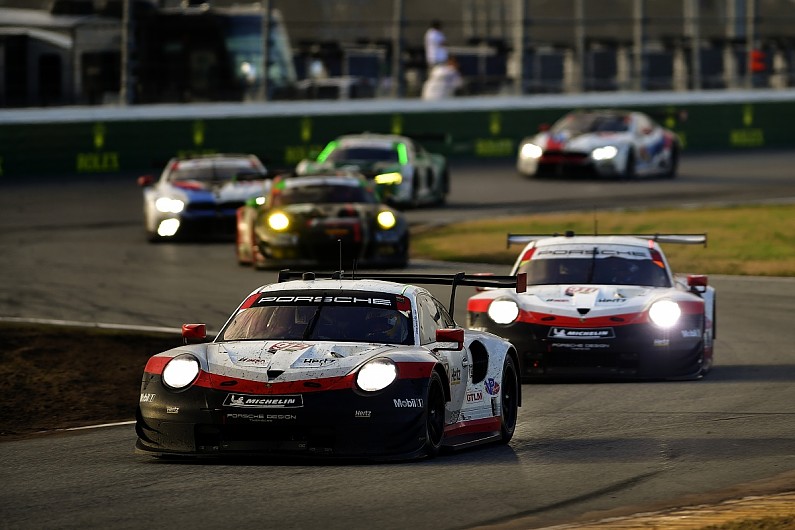 "People are already talking about 'GTM' for fun," Porsche GT boss Frank-Steffen Walliser told Autosport when asked about the prospect.
"A German championship with GT cars is something we can of course imagine. GTE cars can do sprint races, with or without refuelling, with or without tyre changes.
"Everything is prepared, everything is possible immediately. Do the manufacturers want that? I don't know."
A move to GTE rules would allow existing DTM manufacturer BMW to continue with its new M8 GTE, while opening up the series to the likes of Porsche, Ferrari, Ford, Aston Martin and Corvette.
Audi meanwhile would be forced to produce a car to GTE rules or withdraw from the championship.
"The GTE is FIA standard," continued Walliser. "There are even customer cars, at least from three manufacturers [Corvette, Ferrari and Porsche].
"We have steel wishbones, so GTE cars can easily survive contact. And the aerodynamics are not so sensitive that if one piece of bodywork is missing, you can't get by."