Audi's head of motorsport Dieter Gass says it is "difficult to imagine" that the DTM could continue with just two manufacturers following Mercedes' impending exit.
Mercedes will leave the DTM in favour of Formula E after 2018.
Though new DTM chief Gerhard Berger recently said he "doesn't see any reason" why the DTM could not be a two-manufacturer competition again - as it was with Audi and Mercedes for six seasons prior to BMW's 2012 arrival - Gass is sceptical.
"We have seen the championship with two manufacturers in the past, Audi and Mercedes," he said.
"Having said that, in the current situation it's difficult to imagine it."
He believes attracting at least one new manufacturer is imperative.
"That's what being assessed right now, to try and find at least one replacement, possibly more coming in," Gass said.
"We know for some years now there have been attempts to attract other manufacturers.
"Gerhard Berger is quite new, and brought an interesting new perspective to DTM.
"I would hope the chances of bringing in a new manufacturer are a little bit higher."
Mercedes and Audi increased their line-ups from eight cars to 10 to fill the grid when Opel left the series in 2005.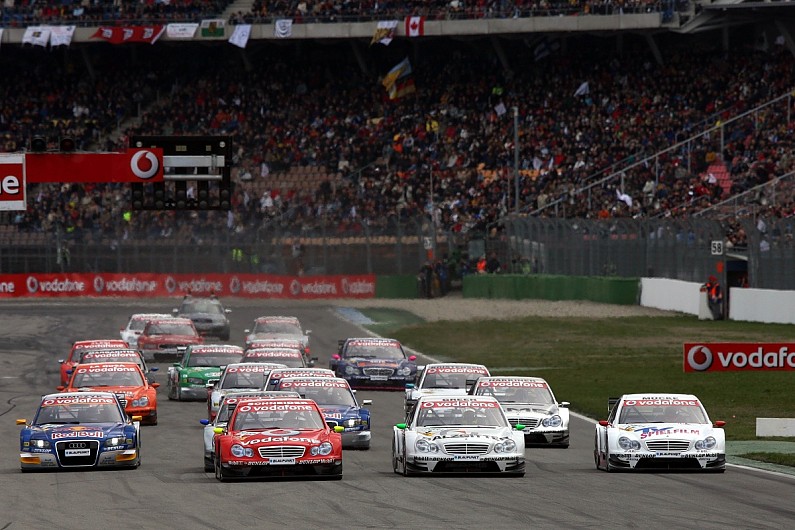 But asked whether Audi and BMW could add more entries to their current six-car rosters this time, Gass replied: "That's only one aspect of the situation. It's definitely one aspect, but generally the situation is something that's really hard to imagine."
Though none of the DTM manufacturers was officially committed beyond 2018, Gass said Mercedes' decision to withdraw surprised him.
"Nobody gave any guarantees after '18. So there was no commitment," he admitted.
"But if I look at the discussions we had at the start of this season, about how to proceed in '19, about engines and so on, Mercedes was extremely interested and cooperative.
"So with these discussions, I was quite optimistic that they would be carrying on as well."
Gass underlined that Audi was keen to retain a presence in touring cars whatever the DTM's future held.
"Currently there is only DTM at this level of touring car racing," he said.
"In the future you'll need to see what comes up and what might be there. But currently, only DTM."
Autosport has produced a standalone special magazine to celebrate our 70th birthday. All current print subscribers will receive a copy for free. To order your copy of the 196-page Autosport 70th Anniversary issue, please go to: autosport.com/autosport70th