Audi and BMW says Mercedes' shock decision to quit the DTM at the end of 2018 leaves them evaluating their own futures in the series.
Mercedes announced on Monday evening it will withdraw from the German tin-top series after the end of next season and instead take up its option of a Formula E entry for the 2019/2020 campaign.
Its decision means Mercedes will be absent from the DTM for the first time since 1987, and will leave Audi and BMW as the two remaining marques in the series.
The DTM last had two manufacturers six years ago, before BMW's arrival in 2012, with Mercedes and Audi propping up the series in the wake of Opel's departure after the 2005 season.
Audi reiterated the DTM's "vital" importance to its overall motorsport programme, but said Mercedes' exit left its own future in the series unclear.
"We regret the decision of Mercedes-Benz to retire from DTM after the 2018 season," said Audi motorsport boss Dieter Gass.
"The consequences for Audi and the series are not clear at the moment.
"For Audi, being part of international top touring car sport is a vital part of its works motorsports strategy.
"We now have to analyse the new situation with everybody involved in order to find a solution or possible alternatives to DTM."
BMW motorsport boss Jens Marquardt added: "It is with great regret that we acknowledge Mercedes' departure after the 2018 DTM season.
"We now need to evaluate this new situation."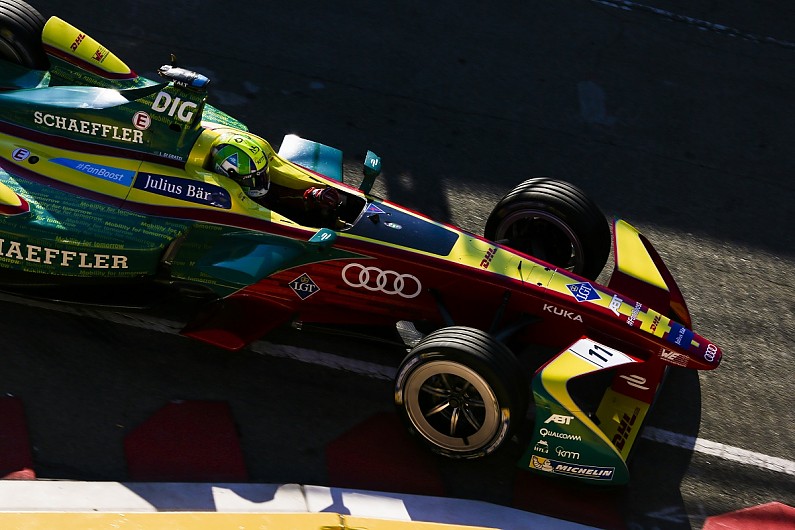 MERCEDES ENTRY SHOWS IMPORTANCE OF FORMULA E
While expressing its regret over Mercedes' DTM exit, Audi said the arrival of its fellow German car maker in Formula E underlined the growing significance of the all-electric series.
Audi announced earlier this month it will take over the Abt team's Formula E entry from next season, while BMW recently confirmed its factory entry in the championship would be run by the Andretti team.
"We welcome Mercedes' entry into Formula E," added Gass.
"It shows the importance of the electrical series when now all three German premium brands have committed to racing there."