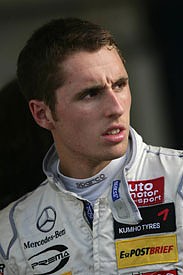 Robert Kubica will not join the DTM this season after Mercedes announced a six-car 2013 line-up with European Formula 3 champion Daniel Juncadella in the vacant slot that could have gone to the Pole.
Kubica had tested for Mercedes earlier this month and had been linked to a DTM race seat, although a date clash with Rally Poland - a key event in his mooted European Rally Championship programme - had been an issue.
Mercedes has slimmed down its DTM programme to six cars for 2013. It has parted with Persson, leaving Mucke to field the two satellite cars alongside the four-strong top-line HWA entry.
Ralf Schumacher stays on for a sixth season, alongside 2005 champion Gary Paffett and existing Mercedes drivers Christian Vietoris, Roberto Merhi and Robert Wickens.
Mercedes motorsport chief Toto Wolff said he was confident that the prevalence of young drivers in the squad would pay off.
"Developing young talent has a long history at Mercedes-Benz, so it is entirely logical to increase the size of our DTM junior team in this second year and welcome a fourth driver to the team: Daniel Juncadella," he said.
"Roberto Merhi, Christian Vietoris and Robert Wickens were faced with an extremely difficult challenge in their first year with the new generation of vehicles but did extremely well, so there was never any doubt that they would continue their training in 2013. That too is part of a successful youth development programme."
Departure from Mercedes over the winter include the retiring David Coulthard, Audi-bound Jamie Green and Susie Wolff, who will concentrate on her Williams Formula 1 role.
AUTOSPORT says
Reports editor Jamie O'Leary (@mrjamieoleary)
Robert Kubica's decision is no great surprise. The injuries he sustained to his right arm and hand in his Rally crash two years ago were, after all, horrendous, and he should be commended for attempting a comeback at all.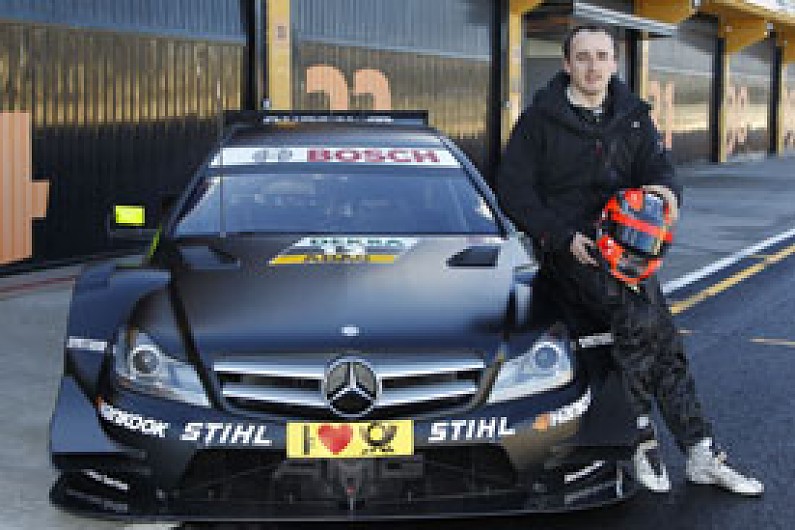 The suspicions now are that it is only a matter of time before he commits to the remainder of the European Rally Championship in an M-Sport Fiesta RRC or a Citroen, and organisers of Rally Poland won't mind that one bit.
Let's not forget either that his decision gives Ralf Schumacher a chance, at least, to revive his flagging reputation in the DTM, a revival that really took hold in 2011 before the switch to new-generation machinery (and the return of BMW) pushed him back down the order.
Perhaps more importantly, in terms of Mercedes' overall driving strength, is the signing of Daniel Juncadella.
Easily the most consistently fast driver in the F3 European Championship and Euro Series last year, he made life extremely difficult for himself by incurring more penalties and disqualifications in one season than in the rest of his career combined!
He's seriously together and has much less of a rash streak than his countryman Roberto Merhi, whose arrival in the DTM preceded him by a year. The Merhi-esque move he pulled on Felix Rosenqvist off the line at the Nurburgring last year was out of character to say the least.
So while Mercedes' line-up might appear threadbare at first by comparison to BMW and Audi (Gary Paffett is the three-pointed star's only DTM race winner), the signs are promising for the future. After all, it did take punts on Franchitti, di Resta and Green...