World Rally Championship exile Kris Meeke says he would "love to explore" a Dakar Rally entry in the future, having attended the event as a back-up for Cyril Despres's co-driver.
Meeke is without a full-time drive in the WRC for 2020 after Toyota went for a fresh line-up of Sebastien Ogier, Elfyn Evans and Kalle Rovanpera.
The 40-year-old Meeke lives close to five-time Dakar winner Despres in Andorra, and the Red Bull Junior Team entrant's co-driver Mike Horn looked at one point to be in doubt to make it to Saudi Arabia in time for the event.
"I had the opportunity to come, and see and look and try to have a feeling of what Dakar is," said Meeke.
"I always followed Dakar on television, I remember Ari Vatanen doing it many years ago, Colin [McRae], and everybody coming from the rally side.
"I've always had a passion for it, I did some endurance events on my motorbike, so I always said that when WRC is finishing up for me, I'd take a look.
"Now I had the opportunity to come to look and see. It's huge.
"You only really get a feeling for this when you come to see it and when you do it I'm sure it's even more. It's something I'd love to explore in the future."
Meeke has contested endurance events before, including the Baja 1000 in 2012, but on a bike rather than in a car.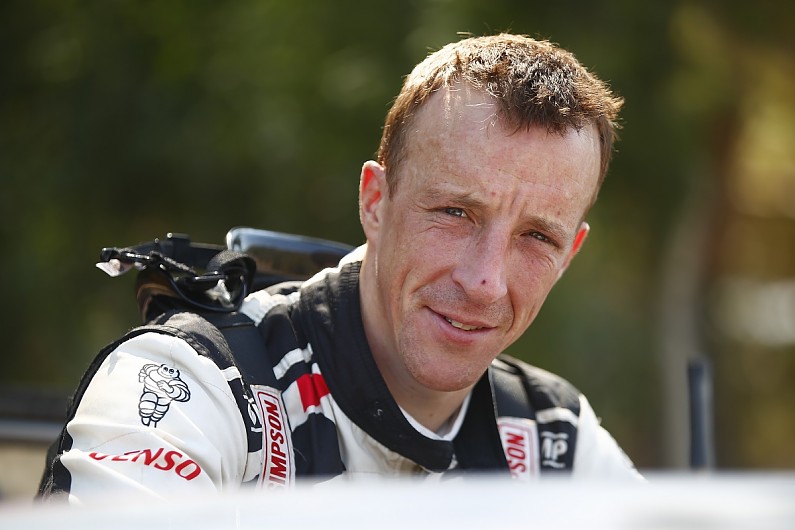 He said he would be interested in contesting the event as a co-driver or on a bike, but would prefer a car entry.
When asked if he would consider co-driving, he said: "Why not?
"Actually I started very young as a co-driver in navigation rallies at my home, in Ireland, I did many many navigation rallies and I won a championship when I was really young.
"So all this tulip diagrams and reading roadbooks, I have a feeling for that.
"Dakar is special, it's different, with way points, all the systems. "But for me if I ever want to do Dakar in the future, that would be a perfect opportunity to understand the navigation from the other side.
"If an opportunity like that came up I'd say that."
On entering on a bike or car, he added: "I prefer cars.
"Even though in my mind, I'd love to try, I'm not good on a motorcycle, but to finish the Dakar on a motorbike would be something special for me.
"In Andorra I live 100 meters from [endurance riders] Sam Sunderland, Adrien Van Beveren.
"I'm out on the trials bikes with those guys all the time and I'm best mates with Cyril.
"I have a passion for it and I still want to do some competitions.
"Dakar is for sure something I want to look at."