British Touring Car Championship race winner Jake Hill has signed to drive an AmD Tuning-run Honda Civic FK2 in next year's 30-race contest.
The 25-year-old Hill took part in his third full season in 2019 with the new Trade Price Cars Racing team driving an Audi S3 alongside Formula 1 podium finisher Mark Blundell.
Hill finished 15th in the overall points and was fourth in the Independents' Trophy. He also took a breakthrough maiden win at Knockhill in September.
He had taken victory in the reversed-grid race at Oulton Park on the road, but was penalised after the finish following a controversial collision with the Team Dynamics Honda Civic Type R of Matt Neal.
In 2019, the new Trade Price Cars Racing squad was run under the umbrella of AmD Tuning, which also separately fielded a brace of FK2-spec Honda Civic FK2s for Rory Butcher, Sam Tordoff and Mike Bushell.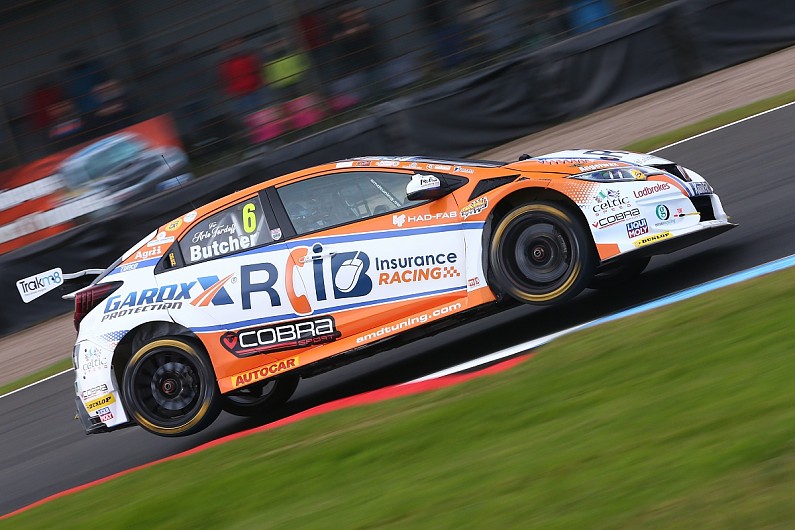 Butcher won the Independents' Trophy in the Japanese machine and AmD won the Independents' Teams Trophy, and took three overall wins while Tordoff also added a victory before he left his seat and was replaced by Bushell.
Hill said: "I had a fantastic year with Trade Price Cars Racing, and am hugely grateful to [team boss] Dan [Kirby] and the whole team for all their support and the opportunity to race with them.
"For next season, it's a different challenge.
"I now know what it takes to win in the BTCC.
"I have worked alongside the AmD guys and I have seen first-hand how competitive the FK2 can be: it is the most successful front-wheel-drive car in NGTC history in terms of race wins.
"I have worked hard in my career to get myself into a position where I deserve a race-winning car and I truly feel like I am ready for it now.
"I want to emulate the success that Rory had with the car in 2019.
"That has to be my goal going into this new season and to reward the faith that AmD has shown in me."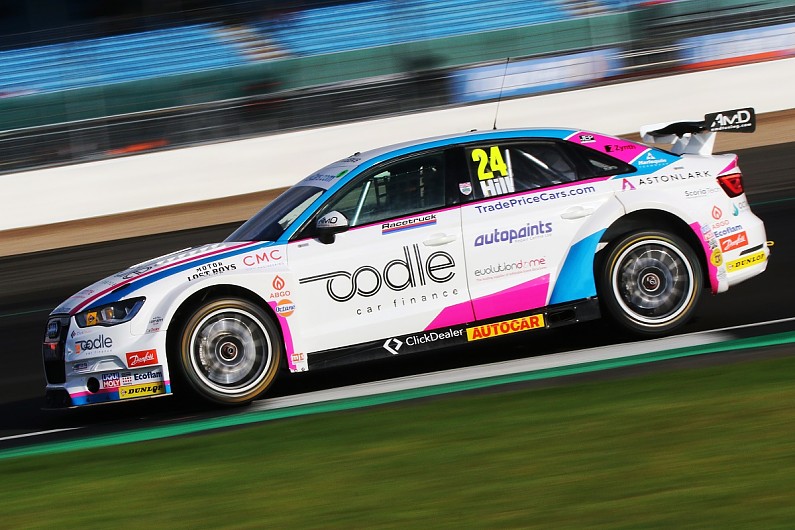 AmD team principal Shaun Hollamby said he was pleased to be reunited with Hill for the 2020 campaign.
"We first became aware of Jake when he was winning in Ginetta Juniors [in 2009], and supported him in various series, before running him in British GT in 2015," said Hollamby.
"After he tested [our BTCC] MG at Snetterton in 2018 we could see just how much he had developed.
"Then, working alongside him in 2019, we feel he is now in an ideal position to regularly challenge at the front. We're all really excited to see what we can achieve.
"Conversations with drivers to join Jake are ongoing, with more news to be announced soon."
Bushell has already confirmed he will race for Team Hard in the BTCC next season.
Confirmed 2020 BTCC entries
Team Dynamics Honda Civic Type R FK8: Matt Neal, Dan Cammish
WSR BMW 330i M Sport: Colin Turkington, Andrew Jordan, Tom Oliphant
AmD Tuning Honda Civic Type R FK2: Jake Hill
Laser Tools Racing Infiniti Q50: Ash Sutton, Aiden Moffat
Team Hard VW CC: Mike Bushell, Jack Goff
Team Hard BMW 125i M Sport: Carl Boardley