Team Hard British Touring Car Championship racer Mike Bushell has become the first driver to commit to the 2019 season, and will remain with the outfit in a Volkswagen CC.
Bushell, the 2017 Renault UK Clio Cup champion, stepped back into the BTCC at the beginning of this year with Team Hard, and has raced to two sixth placed finishes so far this season.
He is currently 22nd in the points. The 29-year-old said: "After the struggles early on this year, hard work and the determination to not give up has rewarded us with strong pace and several great points finishes.
"Topping the timesheets at Silverstone in free practice was a real highlight, not to mention achieving the team's best ever qualifying with fourth place at Rockingham.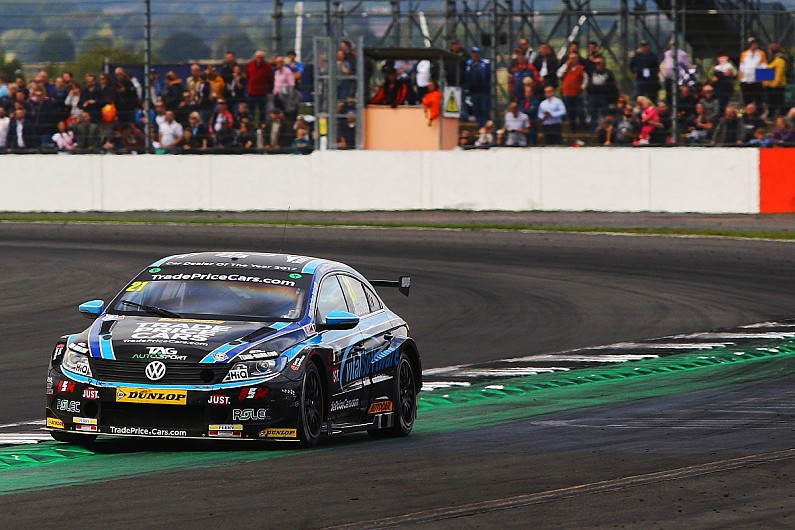 "The key to success in the BTCC is consistency. I always look up to the likes of Tom Ingram and Speedworks who stick together, keep making progress and are now fighting for the overall driver's title.
"I see Team Hard as the perfect place to further my racing career.
"We've had some real flashes of speed this year and we have a great winter testing plan lined up to build on the solid package we have now."
Team boss Tony Gilham said he was pleased to have secured a driver before the end of the current campaign, and thinks Bushell has helped push the programme forward.
"Mike is an unbelievable talent and I have never met a more driven and ambitious driver in my life," said Gilham.
"He has extensive knowledge about the car and has been a real asset for the team in the engineering department.
"He is the complete package and one that we wanted to hold on to in our quest to be a top team in the best championship in the world.
"It is amazing for the team to have a deal in place already for 2019 and will enable us to improve in all the areas where we feel we can really work on over the winter."