The British Touring Car Championship has received tenders to supply its hybrid system from 11 parties, and organising body TOCA expects to announce a winning bidder early next month.
The BTCC is expected to become the first major touring car championship to introduce electrically assisted powertrains, and the regulation change is set to include the addition of a specified hybrid unit to the current two-litre turbocharged drivetrain.
In April, TOCA invited applications for its planned 2022 hybrid system after an investigation into push-to-pass technology, which the championship's Technical Working Group commenced at last year's Snetterton round.
Series director Alan Gow confirmed that TOCA has received 11 expressions of interest, but said he was not surprised by the high-level of engagement after receiving early enquiries from prospective suppliers.
He told Autosport: "We did actually [expect that level of interest].
"Before that, we already had expressions of interest from people that said, 'Send the documents when you have them'.
"You expect to get quite a number of people until they see the tender documents and that weeds them out. They say, 'I can't do that'.
"We did expect it but since we announced it last year we've had that sort of interest."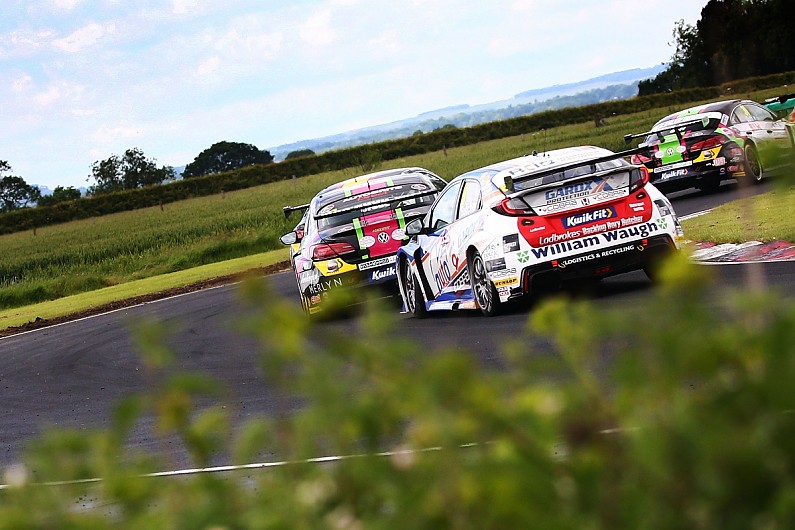 A decision on which part to award the contract to is expected to be made and announced between this weekend's Oulton Park round and the mid-season tyre test at Snetterton on July 16/17.
Originally, the full introduction of the hybrid system was scheduled for 2022 after a staggered test period during which some cars would develop the package over the preceding two seasons.
But in the invitation to tender, TOCA said "if key parameters are met" that timeframe could be brought forward to 2021.
When asked if the advanced deadline was still a possibility, Gow added: "That'll come out in the documents, I don't know.
"It may transpire that it's quite easy to do, it may transpire that we'd be best to stick to our original timing.
"When we put the tender out we outlined the specification of what we want the unit to be and how we want it to perform, and the size. They have to meet those requirements."