British Touring Car Championship driver Matt Neal says the FK8 Honda Civic has "a very narrow operating window" and planned data sharing between Team Dynamics and BTC Racing has stalled.
The new-shape Honda Civic Type R was introduced by factory-backed outfit Team Dynamics in 2018, with two-time series champion Neal and then rookie team-mate Dan Cammish scoring two wins each that year.
But so far this season the duo are yet to take victory, while independent squad BTC Racing has twice won with the FK8 courtesy of Josh Cook.
Although Team Dynamics currently leads the 2019 teams' standings, Neal reckons a lack of ultimate results was down to the new car's restrictive range when compared to its FK2 predecessor - which has also won a race this season with AmD Tuning driver Rory Butcher.
"The FK2 has quite a broad window to optimise it," Neal told Autosport.
"I said to BTC Racing, what they've got to understand is that the FK8 has a very narrow window.
"If you're out of it, you're out of it. The ambient changes, the wind changes - there's a lot of factors."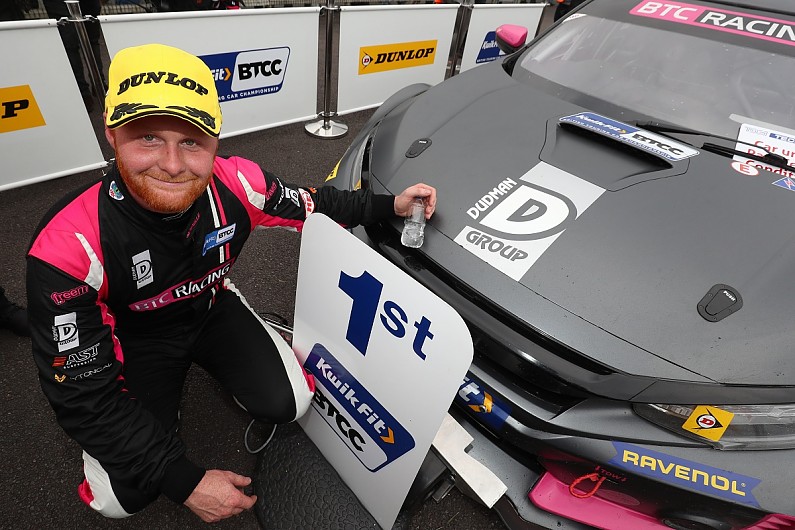 Cook agreed with Neal, but reckoned Team Dynamics were close to his team on pace despite the wait for a victory.
"It certainly does have a narrow operating window, but there's a lot of ways to reach the same goal in racing," said Cook.
"What's important is the car does what we want it to do, and I can really manipulate that as a driver and make it do what I want. That's the most important thing.
"[Team Dynamics] are quick, look at Dan in qualifying. There's no question that they know those cars really well.
"But we're taking a nice approach to it and we're going to keep developing the car as much as we can."
Both teams run the same Honda/Neil Brown two-litre turbocharged engines and share data on that front, but Neal said that had not carried over to the drivers despite previous discussions.
"There is [data sharing] engine-wise, but driver-wise, I haven't seen any yet," he explained.
"It was talked about, if BTC Racing wanted it, but I think they're doing alright on their own anyway!"