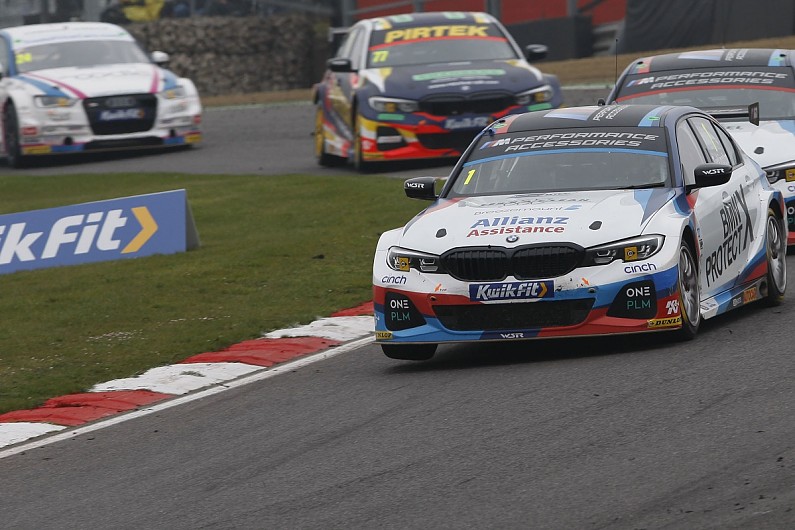 Defending British Touring Car champion Colin Turkington was left "frustrated" with WSR's new BMW 330i M Sport after its Brands Hatch debut, saying he "can't drive my natural style".
The 3 Series model line returned to the BTCC last weekend and won in only its second race in the hands of Andrew Jordan.
But three-time title winner Turkington only scored a best result of fifth in race three and sits 13th in the standings, 30 points behind leader Josh Cook, while Jordan is eighth.
Turkington blamed difficulties adapting to the new car's chassis balance, telling Autosport it had been "magic" for his team-mates.
"I will still leave [Brands Hatch] frustrated that the car's not working for me yet," he said.
"Right from the first test I have struggled a bit more than the others with the front axle. It's not working for my driving style like it's for the others.
"I guess I am just frustrated that I can't drive the car yet like I want.
"I am having to be a bit counter-intuitive. I can't drive my natural style at the moment to get the best out of the car.
"Sometimes when you build a new car it is just magic for you out of the box and I think that is the way it has been for Tom [Oliphant] and for Andy, but not me."
A late decision to switch to the 3 Series - which replaces the long-serving 125i M Sport that scored more than 100 podiums from its 2013 debut - left WSR with limited testing.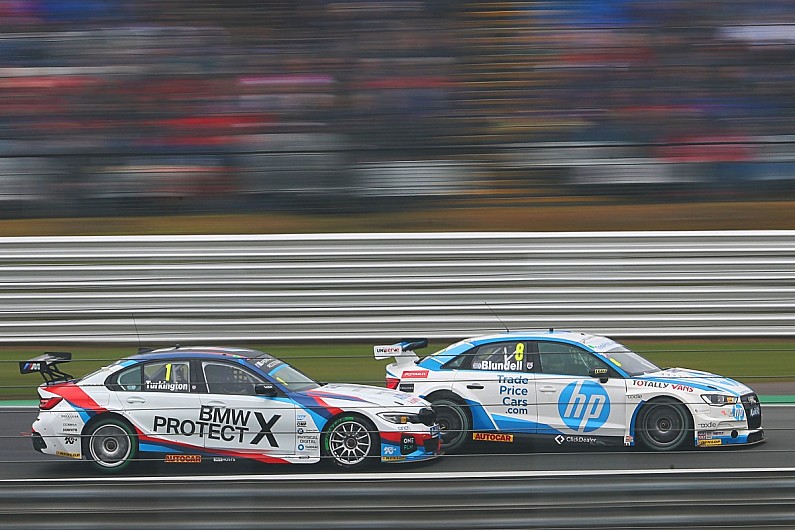 But its three drivers did set the fastest laps at Brands Hatch, with Turkington splitting Jordan and Oliphant, which left Northern Irishman Turkington optimistic about the car's potential.
"It's such early days that the seat time has been so limited," he added.
"The challenge is to find the sweet spot and get my car personalised for me.
"It's tiny margins we are looking for. I had the fastest lap [in race three] so it's not like we are going slowly.
"I think once I get the car in the window for me then I will feel that we have a lot more pace and can attack."