Jason Plato has called for a re-think of British Touring Car Championship rules after he was penalised for being out of position on the grid at Brands Hatch.
The Power Maxed Racing Vauxhall Astra driver lined up on the front row of the grid for the opening race, but was adjudged to be over the white line at the front of his grid box.
Rules have been changed this year to state that no part of the car is allowed ahead of the line, rather than the front tyres.

Plato had to serve a drive-through penalty which removed him from the leading group.
He pitted later in the race to swap to dry weather tyres which allowed him to set the fastest lap of the manufacturer cars, but his chance of points had gone.
He eventually came home as the final classified runner in a lapped 25th, sealing his grid spot for the second race, in which he finished 21st.
"What we need is a grown-up conversation about this," said Plato.
"The penalty far outweighs the crime here, and because it is a judgement of fact, there is no appeal to be made, there is no way you can argue the case.

"If I broke the rules on where I lined up then fair enough, but I was waved into position by a marshal and I think there were other cars around me that were over their lines.
"I will take it on the chin, although I think the whole thing should be looked at."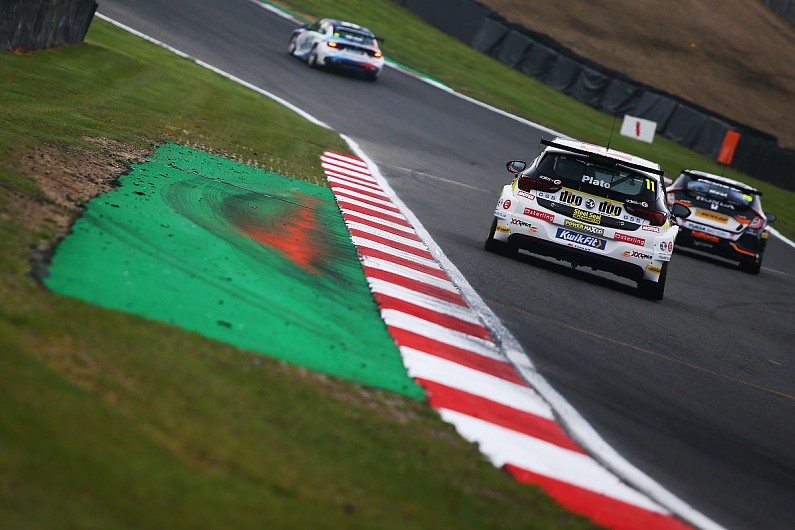 Plato added that the "punishment does not fit the crime" in the wake of sliding down the order.
"If a driver gains distance by that happening, then they should cede a place early on to correct it," he said.
"If they pass a car with an out-of-position start, then they should cede two places.

"It should be a mature decision made by someone sensible, and then you don't rob the fans of the quickest drivers being at the front and you don't ruin a driver's weekend.
"It is something I suggested years ago. The punishment does not fit the crime."