British Touring Car Championship outfit Speedworks "would without a doubt" expand to a multi-car entry in the series should Toyota GB back the move, says team principal Christian Dick.
The reigning independent teams champion will enter a brand new Toyota Corolla for the 2019 season, replacing the long-standing Avensis in which Tom Ingram finished as runner-up last year.
The Avensis was used as a prototype for the Next Generation Touring Car regulations in 2010 and has been a BTCC mainstay since '11, but the arrival of the Corolla comes with greater backing from Toyota GB.
Dick said if Toyota GB wanted to field more entries, Speedworks would relish the chance to fight for the teams' and manufacturers' crowns.
"We would without a doubt [say yes to running a second car]," he told Autosport.
"We're wanting to push and grow everything as much as we possibly can.
"If we want to win the teams' and the manufacturers' championships in the future, which obviously the team is all about winning, then that's something we've got to take very seriously and have to look at."
This season Speedworks Toyota will compete alongside Honda, BMW, Subaru and Vauxhall for the manufacturers' title, and is no longer eligible for the independents.
A move to a multi-car entry would require Speedworks to be granted another TOCA BTCC licence, which each car is required to have. These are capped at 30 for the grid.
After a strong start to pre-season testing, Dick believes the 2019 drivers' title is a realistic goal for Ingram in the Corolla's debut year.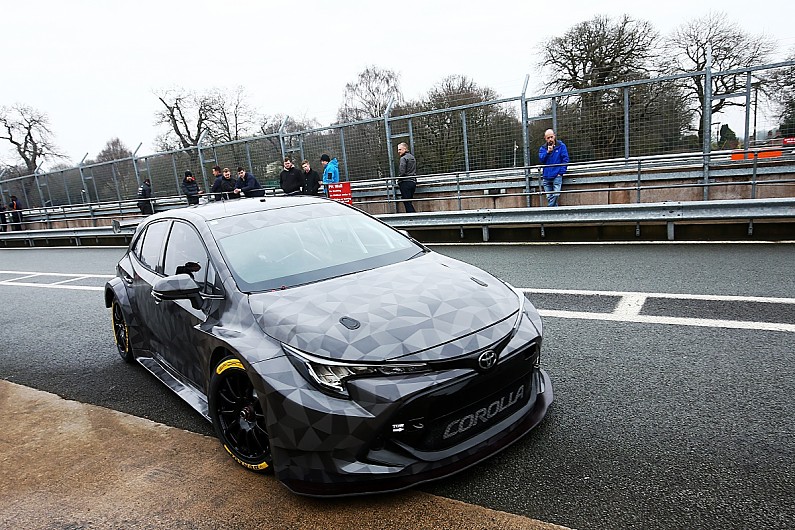 "The car's not been too shabby out of the box," he said.
"I'd be disappointed if we didn't go into the last round again with a realistic chance of winning the championship.
"It's the BTCC at the end of the day so anything can happen, but I firmly believe that if we can go and score good points in those first couple of rounds then there's absolutely no reason why we can't be fighting for the overall title at the end of the year."
Ingram added: "We're quite confident we've got a car that can win the championship, but you just don't know what the competition is going to look like and that's the beauty of the championship."
The official BTCC pre-season test takes place on Wednesday at Brands Hatch ahead of the opening round of the championship at the Kent venue across April 6/7.