Honda British Touring Car Championship team boss Steve Neal believes the switch to an estate car will not damage the squad's 2014 chances.
NGTC Honda Civic hatchbacks have won 29 of the 60 BTCC races since the model was introduced at the start of 2012, run by the Team Dynamics works squad and independent Eurotech operation.
Now the works outfit will run two Civic Tourers for former champions Matt Neal and Gordon Shedden.
Although the most famous estate to appear in the BTCC - Volvo's 1994 850 SE/GLT (pictured below) - was not a race winner, Neal Sr told AUTOSPORT he does not believe the change will hinder Honda.
"It's a big question because we haven't done a windtunnel test yet," he said.
"Personally I think the fact that it is a bit longer means it'll keep the air attached longer so it should be quicker in a straight line, but it will be a little bit heavier.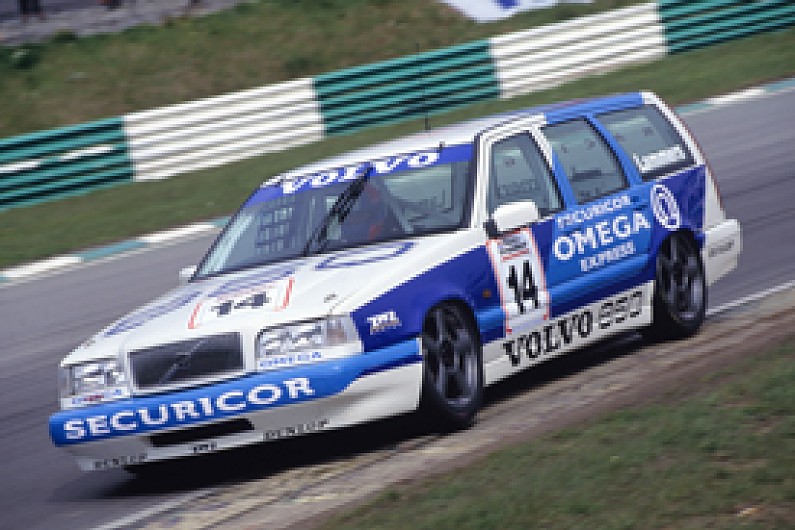 "It's got pros and cons, but I think we'll be alright. It's something exciting for the BTCC."
Eurotech boss Mike Jordan confirmed his team will remain with the hatchback Civic, which took Andrew Jordan to the 2013 title.
He believes the fact that the two models will be treated as separate cars could be a benefit when it comes to the BTCC's equalisation regulations.
"It's a different car so if we have a bad weekend and they have a good weekend we won't be affected," Jordan told AUTOSPORT. "It's good for us."