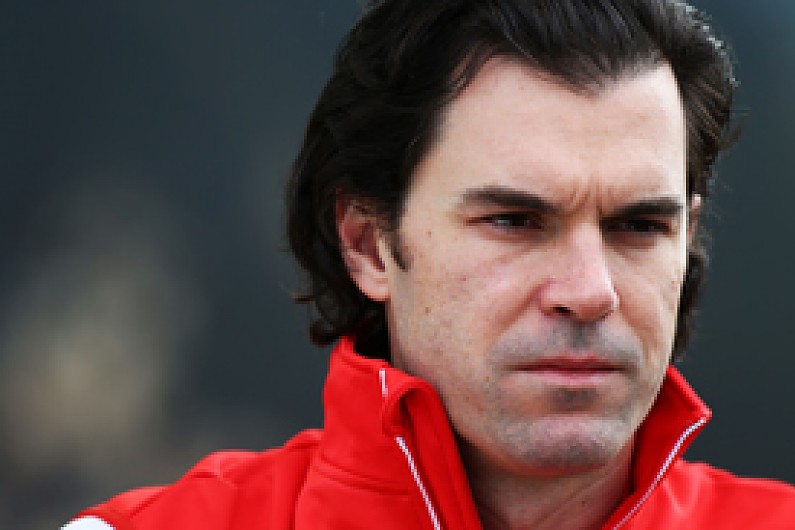 Former British Formula 3 champion Marc Hynes will return to racing next season, driving a third Triple Eight MG6 in the British Touring Car Championship.
Hynes, 35, won the 1999 British F3 title and last raced in V8 Supercars in 2008.
He subsequently became involved with the Virgin Formula 1 team, now known as Marussia, and is currently its head of driver development.

From the archive: Beating Button wasn't enough to get Hynes to F1
Hynes has now decided to return to the cockpit and will race a third MG6. The car is likely to run under a different banner to the other Triple Eight cars, but will effectively be prepared alongside the MGs of double champion Jason Plato and an as-yet unconfirmed driver.
"I hadn't missed driving at all for the first three years of it, but I just started to feel like I fancied driving again," Hynes told AUTOSPORT.
"What really triggered it is that after five years of not having a licence you have to do an ARDs test again. I thought if I don't go racing I'm never going to do it again.
"After the first F1 flyaways I switched the TV on and touring cars was on. It was the first I'd seen of touring cars for years and it looked absolutely mega - great coverage, really good drivers, well-turned out cars and big crowds.
"It got my attention and looked commercially viable.
"I always knew that I had unfinished business in a racesuit and I feel very privileged to have been presented with the opportunity to go racing with Triple Eight. Their record in the BTCC is remarkable."
Team boss Ian Harrison believes Hynes will be competitive.
"I worked with him in 2008 at Bathurst and Phillip Island, so I know what Marc can do in a tin-top," he said.
"Being able to get his car built and out testing early will give him the opportunity to get to grips with the NGTC car prior to the start of the season and it is then a case of learning to race the car in the BTCC environment, which can be quite challenging."