In a season that featured 17 different race winners, picking out the cream of the British Touring Car Championship crop is harder than ever - which is why Autosport has handed over responsibility to the drivers.
We have exclusively polled each BTCC driver and have collated the results of the 25 who responded to work out who was the drivers' driver of the year for 2018.
The results make for interesting reading: it is clear to see whose performances have earned the respect of their on-track rivals.
The panel: Rob Austin, Mike Bushell, Michael Caine, Dan Cammish, Tom Chilton, Ricky Collard, Josh Cook, Jack Goff, Jake Hill, Tom Ingram, Ollie Jackson, Stephen Jelley, Andrew Jordan, Aiden Moffat, Adam Morgan, Matt Neal, Tom Oliphant, Senna Proctor, Matt Simpson, Sam Smelt, Brett Smith, Chris Smiley, Bobby Thompson, Sam Tordoff, Colin Turkington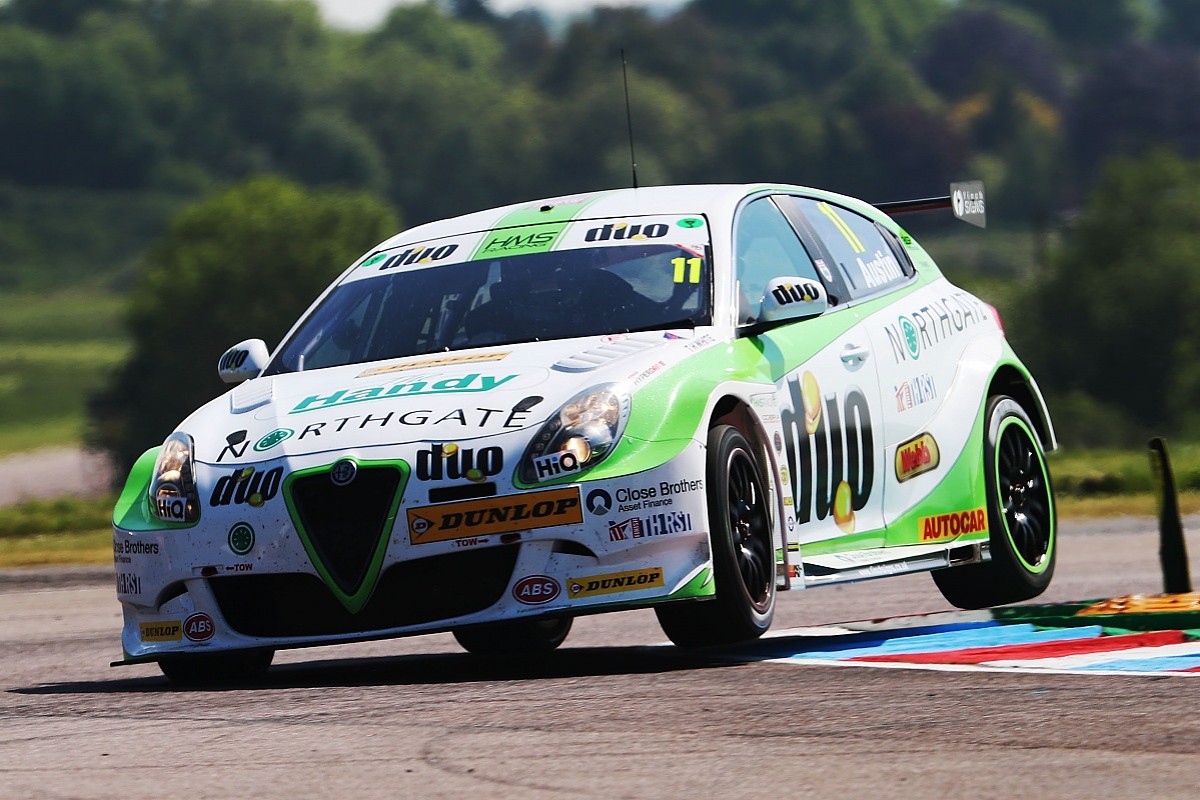 10 Rob Austin
Team: HMS Racing (Alfa Romeo Giulietta)
Poles: 0
Wins: 0 (best result 3rd)
Fastest laps: 0
Championship position: 14th
The introduction of the brand new Alfa Romeo Giulietta made for a big learning process for Austin and the HMS Racing crew, and scoring a podium finish on the hatchback's maiden appearance at Brands Hatch might have flattered to deceive somewhat.
The engineers and Austin worked hard to get the most from the car and there were a number of frustrations along the way, including lost points with a broken differential at Oulton Park when he was well on track for a podium finish and an engine problem at Croft.
Nevertheless, he raced superbly and was on the verge of another rostrum finish at Silverstone towards the end of the season before picking up another third at the Brands Hatch finale.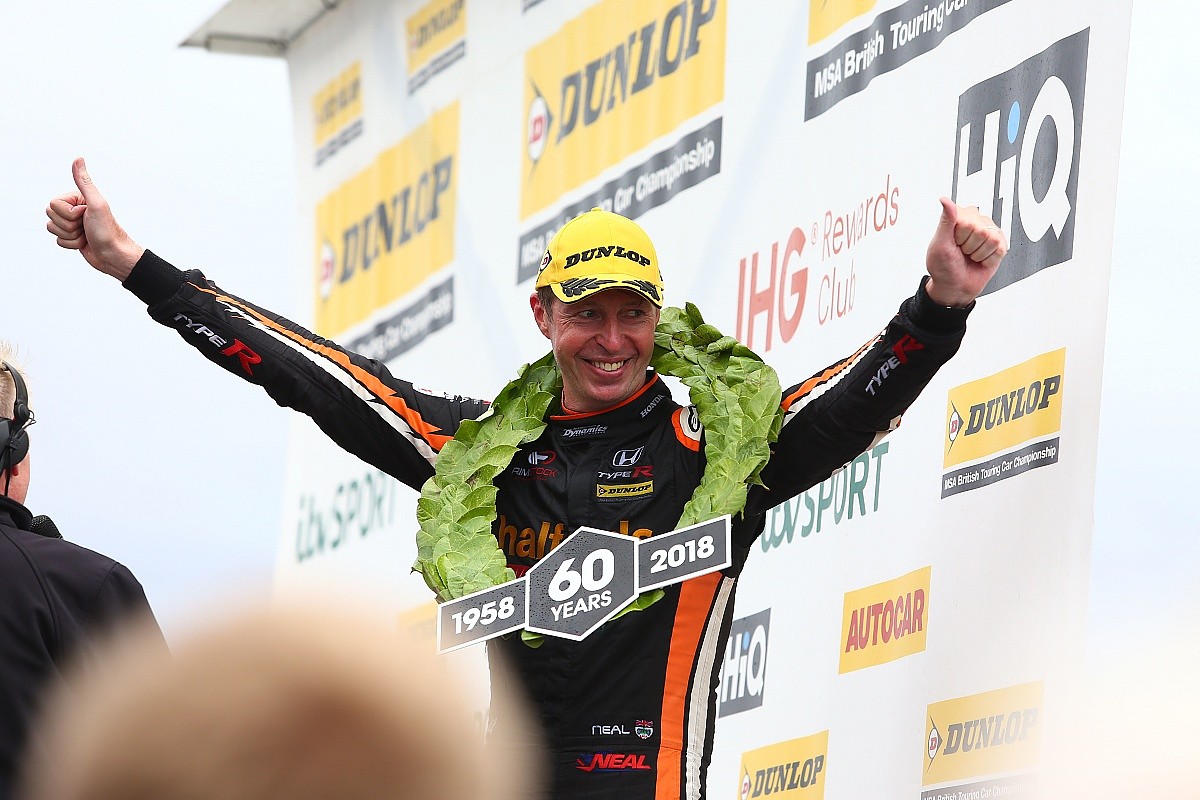 9 Matt Neal
Team: Team Dynamics (Honda Civic Type R)
Poles: 1
Wins: 2
Fastest laps: 2
Championship position: 9th
Developing a new car, the low-slung Civic Type R FK8, over the course of a season where testing opportunities are limited by the regulations was always going to be a stretch, but Neal was the perfect man for the job alongside his rookie team-mate Dan Cammish.
The car was something of an enigma - it was beautifully planted on the fast sweepers, yet also good at attacking kerbs, given its prowess at Knockhill.
Neal has lost none of his speed and using his guile to land a second win of the year in the double-points race at Snetterton was superb, meaning he once again puts his name in the record books.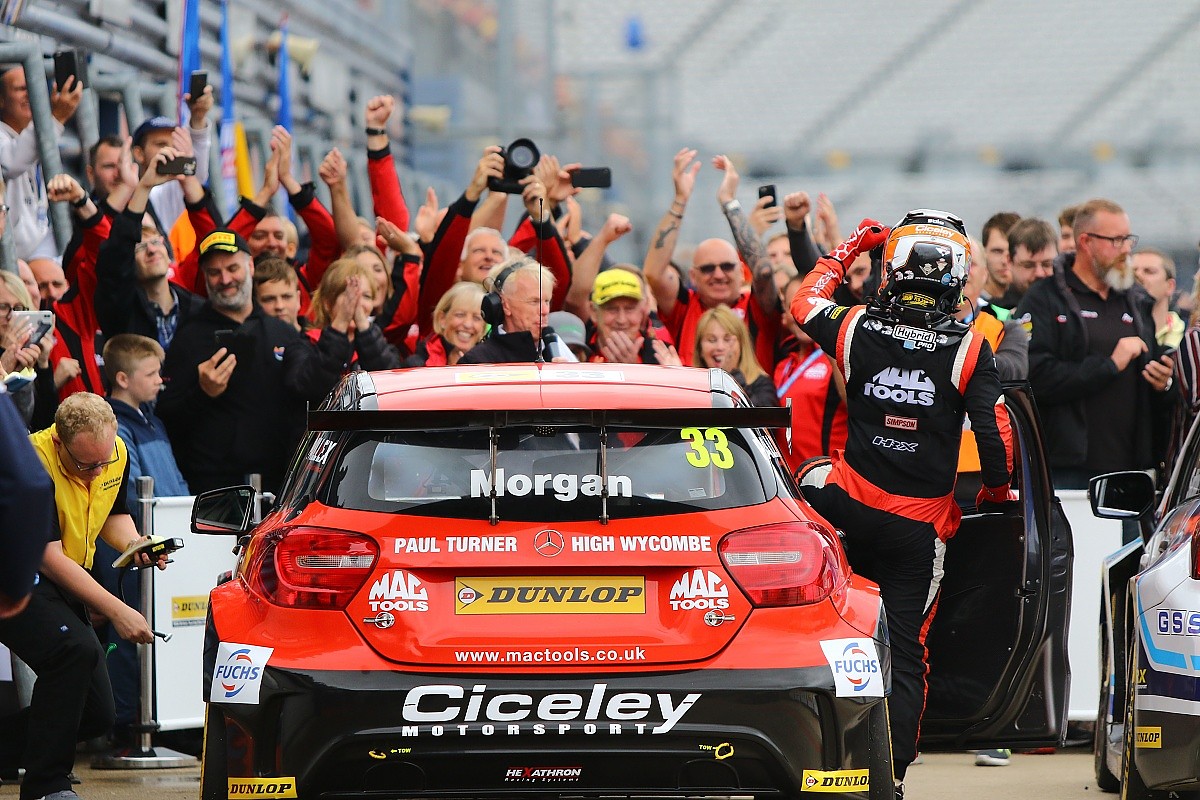 8 Adam Morgan
Team: Ciceley Motorsport (Mercedes A-Class)
Poles: 1
Wins: 3
Fastest laps: 2
Championship position: 7th
This was a real step forward for Ciceley Motorsport Mercedes racer Morgan. He claimed three wins and three second places, and was leading the championship after the third meeting of the season at Thruxton.
But his campaign fell apart with two truly dreadful meetings at Croft and Snetterton, where a string of accidents - not all his fault - meant he only scored 10 points across the six races during the summer. In a championship as competitive as the BTCC, that's a hammer blow.
Still, he can reflect on a maiden career pole (and subsequent win) at Rockingham. He finished seventh in the standings.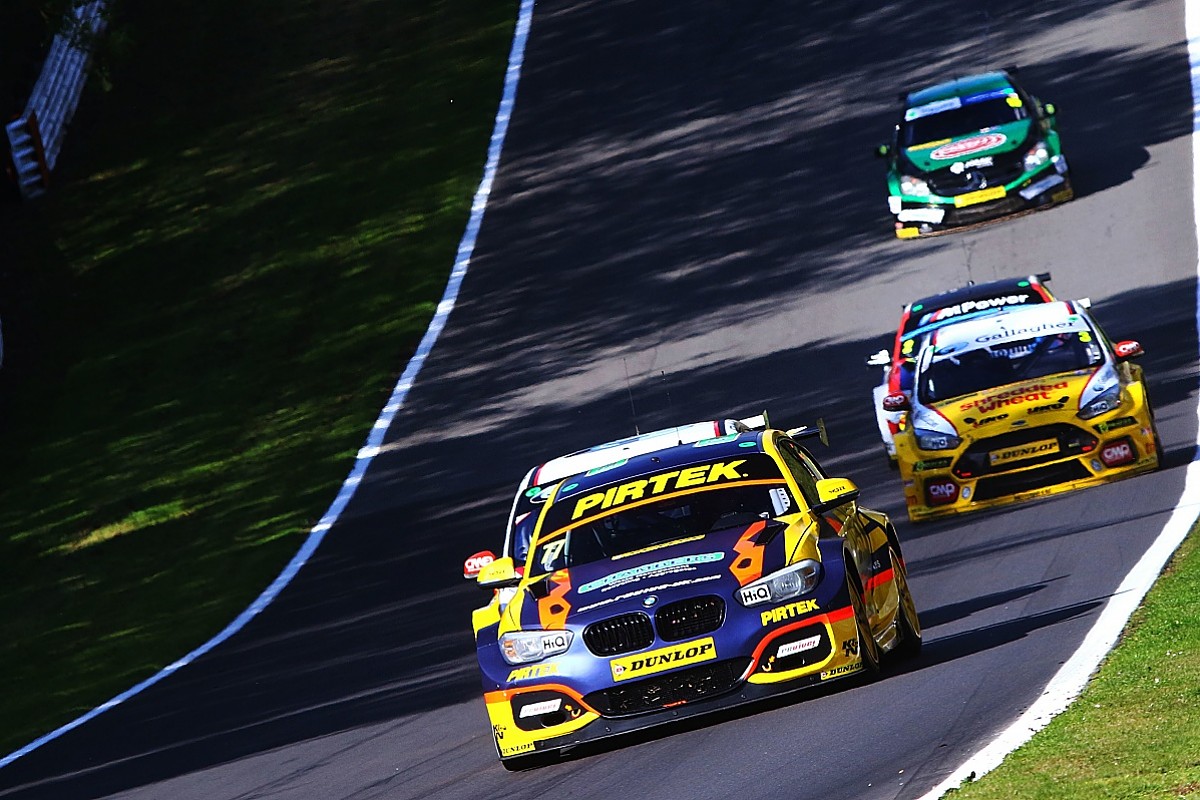 7 Andrew Jordan
Team: WSR (BMW 125i M Sport)
Poles: 0
Wins: 1
Fastest laps: 0
Championship position: 5th
This was a season of frustrations for Jordan in his second year in the Pirtek-backed WSR-run BMW 125i M Sport. He was expected to kick on and mount a championship challenge, but poor reliability kept him from making a real impact.
A turbo problem at Donington Park ruined his weekend, and then later in the year there was a battery issue at Silverstone. He also missed race three at Thruxton due to a gastric problem that meant he left the circuit in an ambulance.
None of that helped, but an inherited win at Knockhill - when Tom Ingram and Ash Sutton were kicked out for ride-height infringements - was some reward. Remained in the hunt until the penultimate meeting.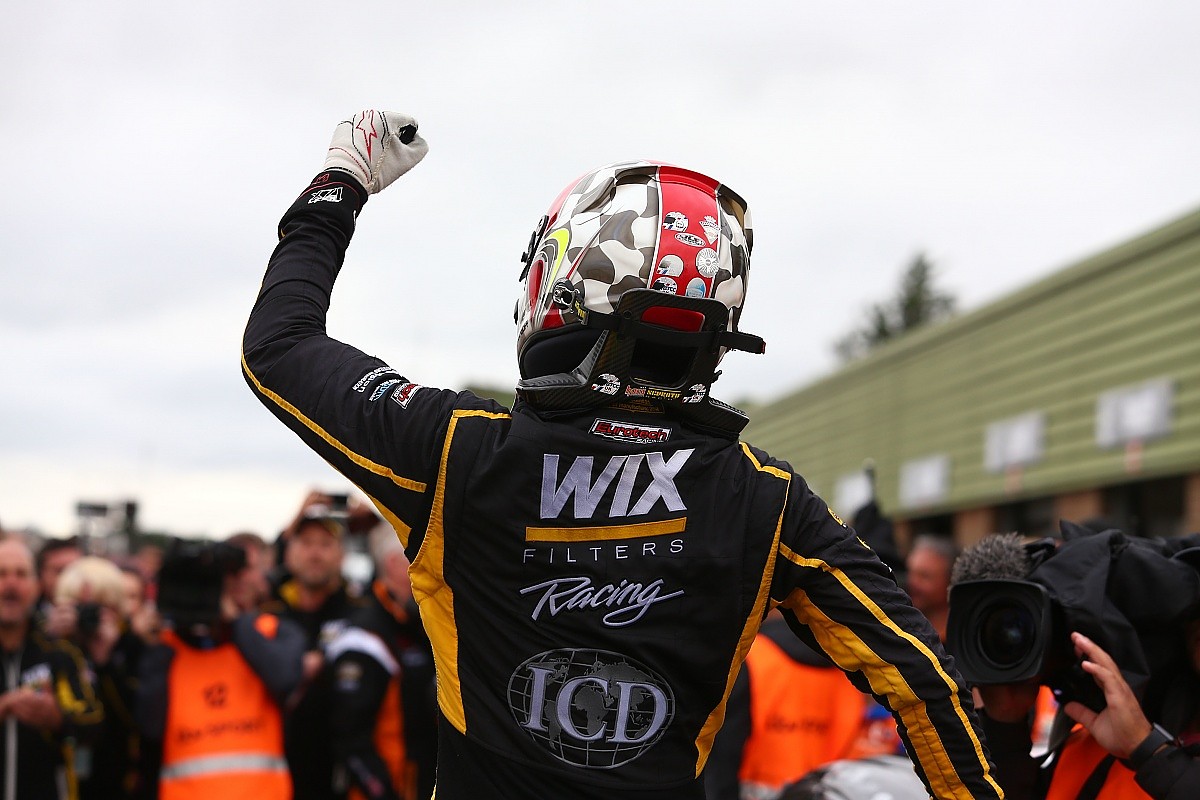 6 Jack Goff
Team: Eurotech Racing (Honda Civic Type R)
Poles: 3
Wins: 2
Fastest laps: 0
Championship position: 8th
Goff had been the fastest driver over the latter part of the 2017 campaign, and there was a real belief that he and the Eurotech Racing Honda Civic Type R could push forward in '18.
However, although there were two wins, there were too many weekends where Goff and his engineers were searching for answers over the handling of the hatchback. The real nadir of the campaign came at Croft where he was unable to even break into the top 15 in any of the three rounds.
An engine failure in the penultimate race of the year robbed him of a potential top-five finish in the points and he dropped down to eighth in the final reckoning.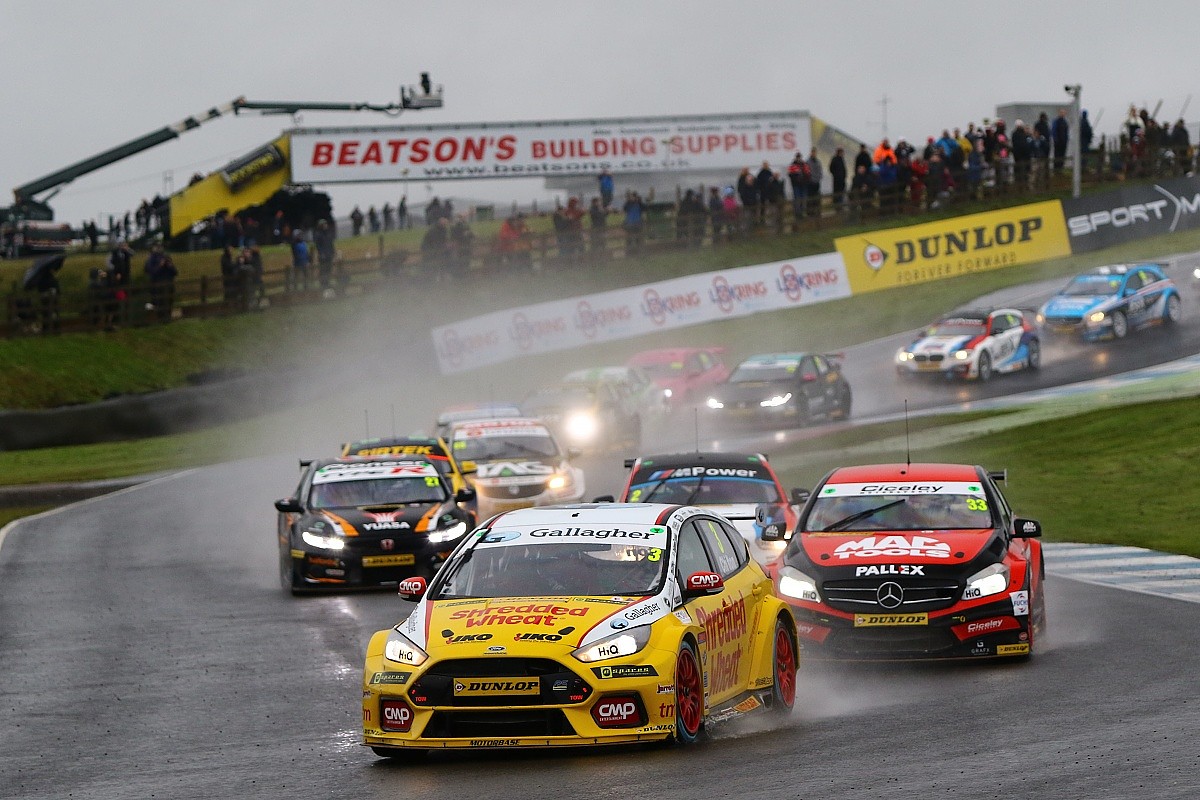 5 Tom Chilton
Team: Motorbase Performance (Ford Focus RS)
Poles: 0
Wins: 1
Fastest laps: 3
Championship position: 3rd
Joining the Motorbase Performance Ford Focus squad was a big step for Chilton, but he and the team gelled immediately. The upgraded RS featured restyled bodywork and it was a top 10 threat everywhere.
Chilton had a habit of avoiding trouble too. He only failed to finish in the points on three occasions and, indeed, only did not finish a race once, when he was caught up in a lap-one skirmish at Rockingham.
He took his only win of the year at Knockhill under real pressure from champion-elect Colin Turkington and was the third driver in with a shout of the crown at the final meeting.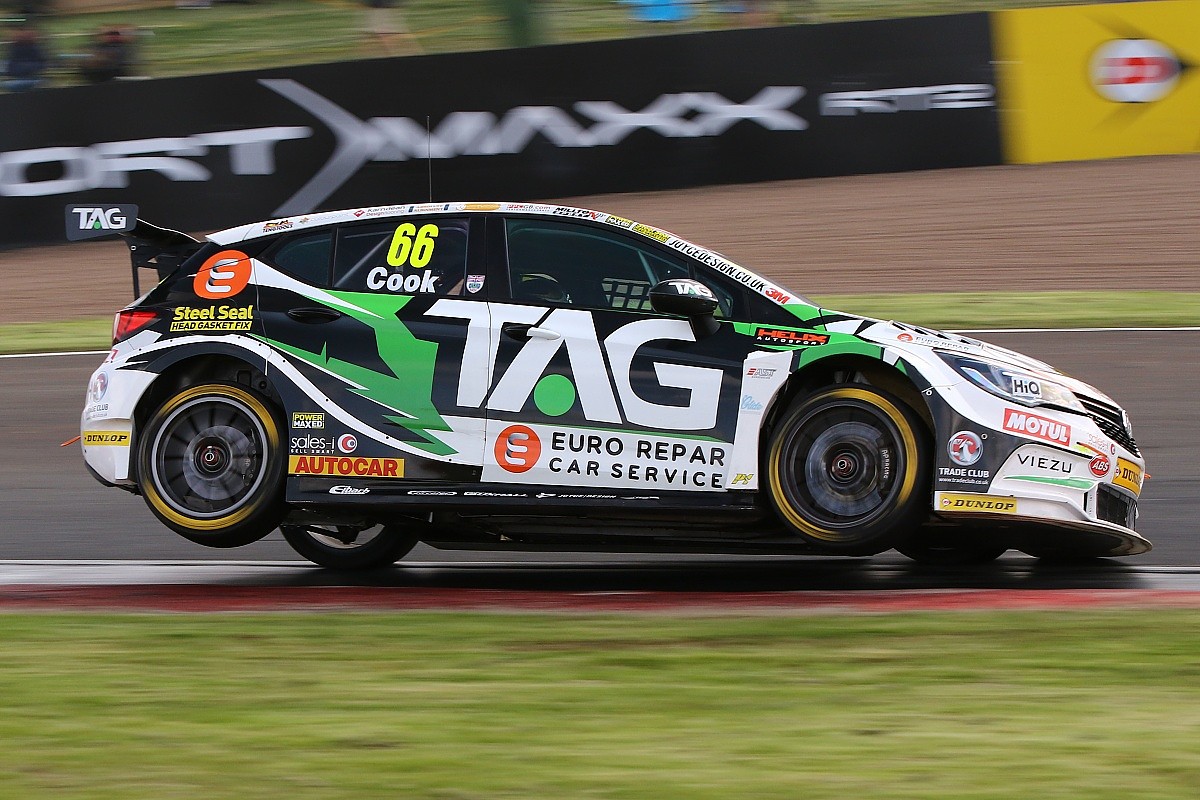 4 Josh Cook
Team: Power Maxed Racing (Vauxhall Astra)
Poles: 1
Wins: 2
Fastest laps: 4
Championship position: 6th
The Power Maxed Racing Vauxhall Astra was a more competitive proposition this season, and Cook came of age as a British Touring Car Championship driver - a far cry from the enfant terrible reputation he unfairly gained after incidents in 2017.
He took a superb maiden career victory at Donington Park and backed that up with another at Thruxton, where the softly sprung hatchback lapped up the high-speed sweeps.
Alongside that, there were four other second-place finishes, but his campaign was derailed by a weekend at Oulton that was ruined by contact, and brake failure at Croft. Nevertheless, he has marked himself out as a star of the future.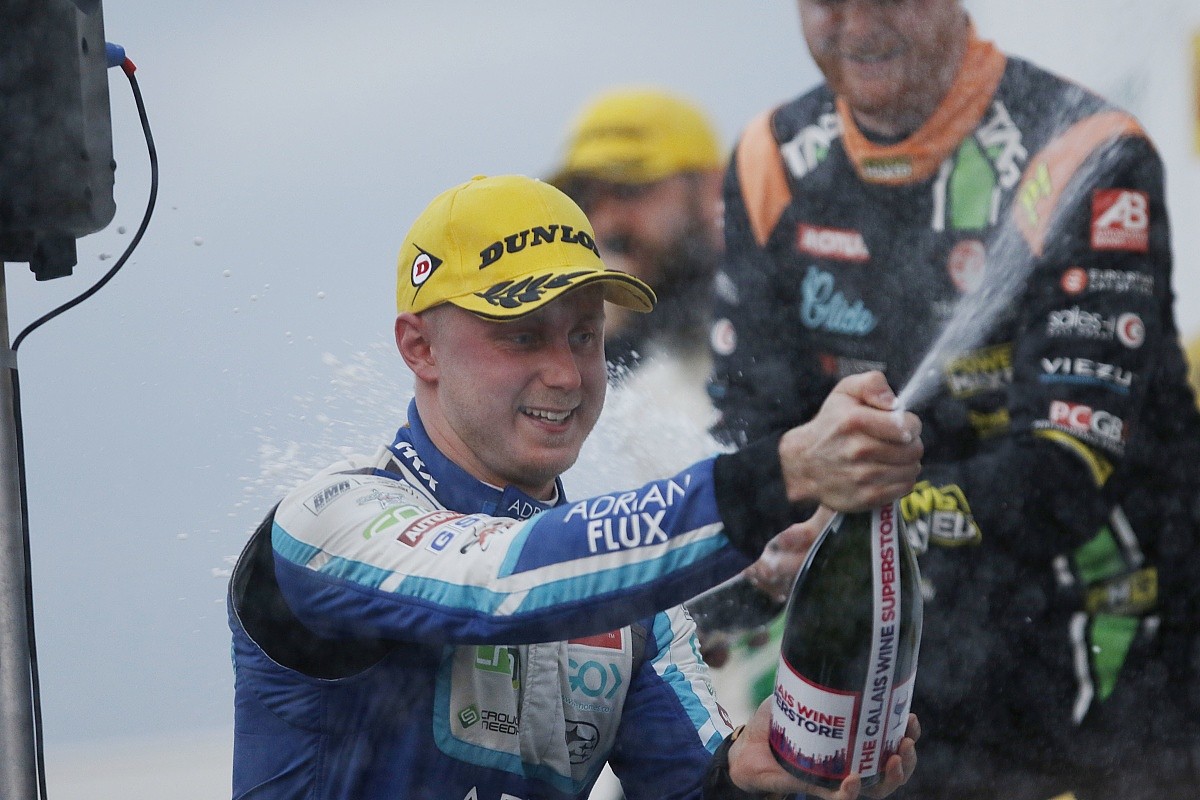 3 Ash Sutton
Team: Team BMR (Subaru Levorg)
Poles: 1
Wins: 6
Fastest laps: 3
Championship position: 4th
The reigning champion took way more wins than anyone else and was inches away from a seventh at Snetterton.
Sutton's Subaru was not competitive in the opening stages of the season as the team grappled with a change of engine tuner. But being granted slightly more boost at Croft, along with a tweak in the ride height, was the magic bullet it needed.
From Croft onwards, Sutton scored 77% of his points total, which rocketed him to fourth in the standings. The 24-year-old signed off his season with a narrow win in the best race of the year, which was the finale at Brands Hatch.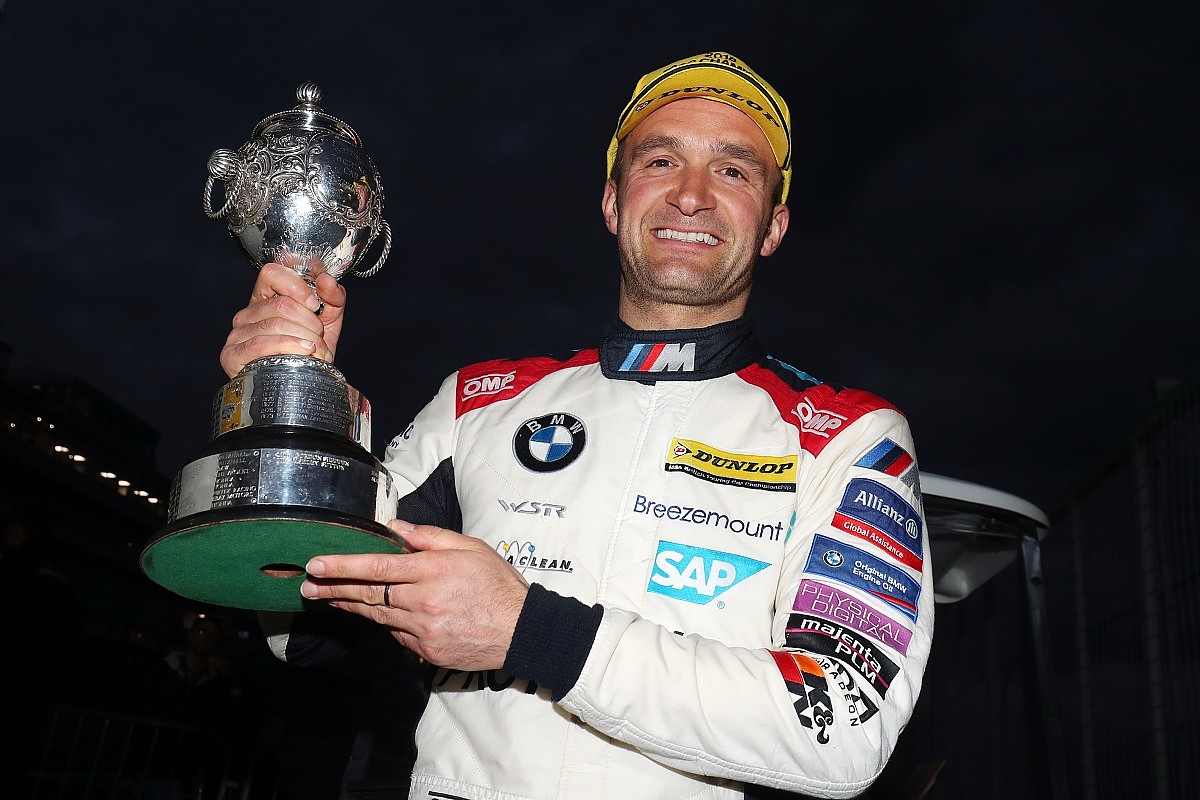 2 Colin Turkington
Team: WSR (BMW 125i M Sport)
Poles: 0
Wins: 1
Fastest laps: 4
Championship position: 1st
The Northern Irishman had a huge fight on his hands this year and the BMW was far from the fastest car on the grid. That meant he had to box clever, and he did.
There was only one victory, which came at Oulton Park, but there were nine other podiums - the most of anyone in the series - which helped him nail down the crown.
Turkington's campaign featured a nightmare weekend of poor reliability in the second meeting at Donington Park, but he bounced back superbly and eventually secured his third crown despite finishing 23rd and last in the penultimate round on the Brands Hatch Grand Prix circuit after slipping off the road.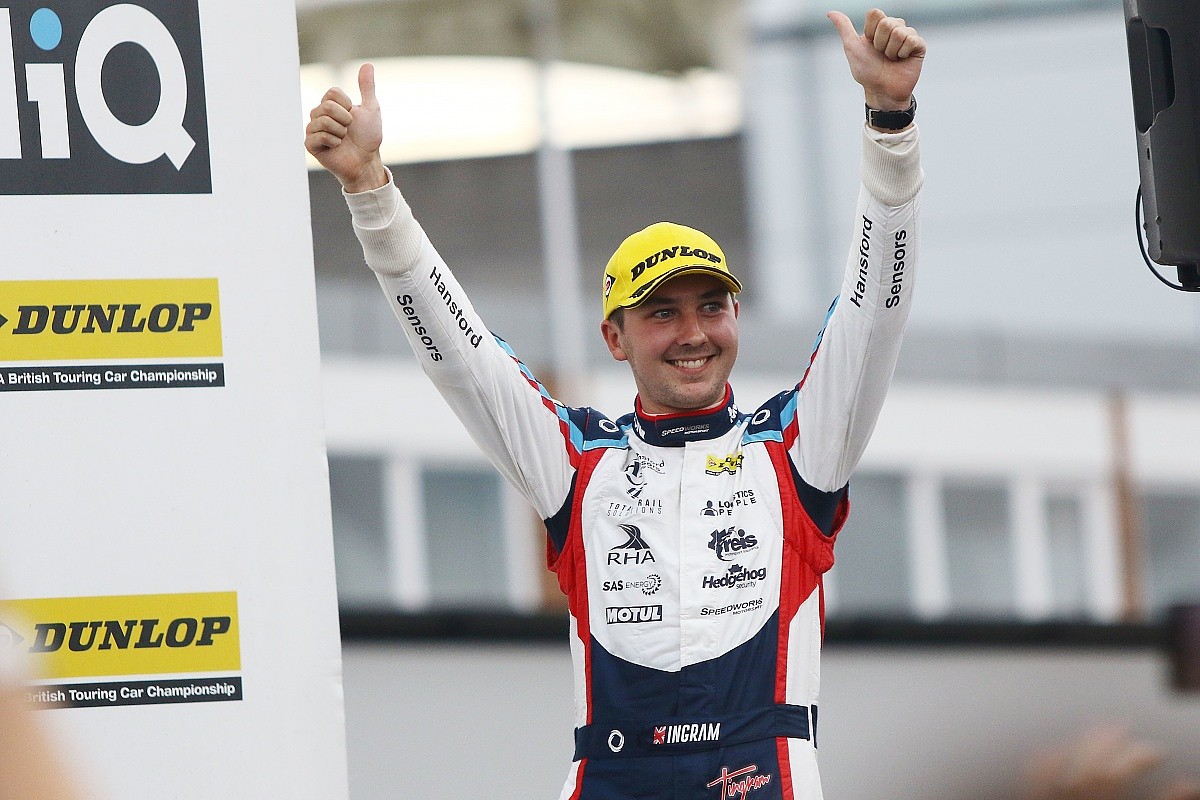 1 Tom Ingram
Team: Speedworks Motorsport (Toyota Avensis)
Poles: 0
Wins: 3
Fastest laps: 5
Championship position: 2nd
In some ways, Ingram's performance this season at the wheel of his Speedworks Motorsport Toyota Avensis was an inspiration to his rivals.
The 25-year-old has made progress in every season he has contested since his debut in 2014, and this year he was a genuine overall title threat. Three wins were added to six other podiums, but some poor reliability left him with plenty of overtaking to do.
He was saddled with heavy success ballast coming into each meeting, but when the car was light, it was the fastest combination on the grid. In the end, he threw everything at it at the Brands Hatch finale but he came up 12 points short.