Motorsport and health and safety.
Think about them: they aren't easy partners. Motorsport is a risk-positive sport, and health and safety is risk averse.
Motorsport and the environment.
Think about that combination: they are not easy bedfellows. Do you want smoky fossil fuels or do you want to plant trees? Where do you want to go?
The second theme is now pervading international motorsport. Formula E is the headline act and it will be joined by the Jaguar I-PACE eTrophy for 2019/20. The World Endurance Championship put hybrid technology at its LMP1 heart, and Formula 1 has its regenerative systems. Plus, there's the looming prospect of the fully electrified World Rallycross Championship - even if it has been delayed until 2021.
Rallycross, particularly, with its short, sharp, action-packed races, is perfectly suited to electrification. In fact it's a branch of motorsport almost designed for it.
But even at the top level, there are examples of the problems this technology can bring. At the recent Hungarian Grand Prix, marshals rushed to the aid of the stranded Nico Hulkenberg in his broken Renault during a practice session before they had received the required clearance from race control and race director Charlie Whiting. That could have had serious consequences due to the potentially active hybrid systems on the car.
There were also a number of near misses reported during the opening FE season, as volunteer marshals had to understand a different way of operating around the new machines.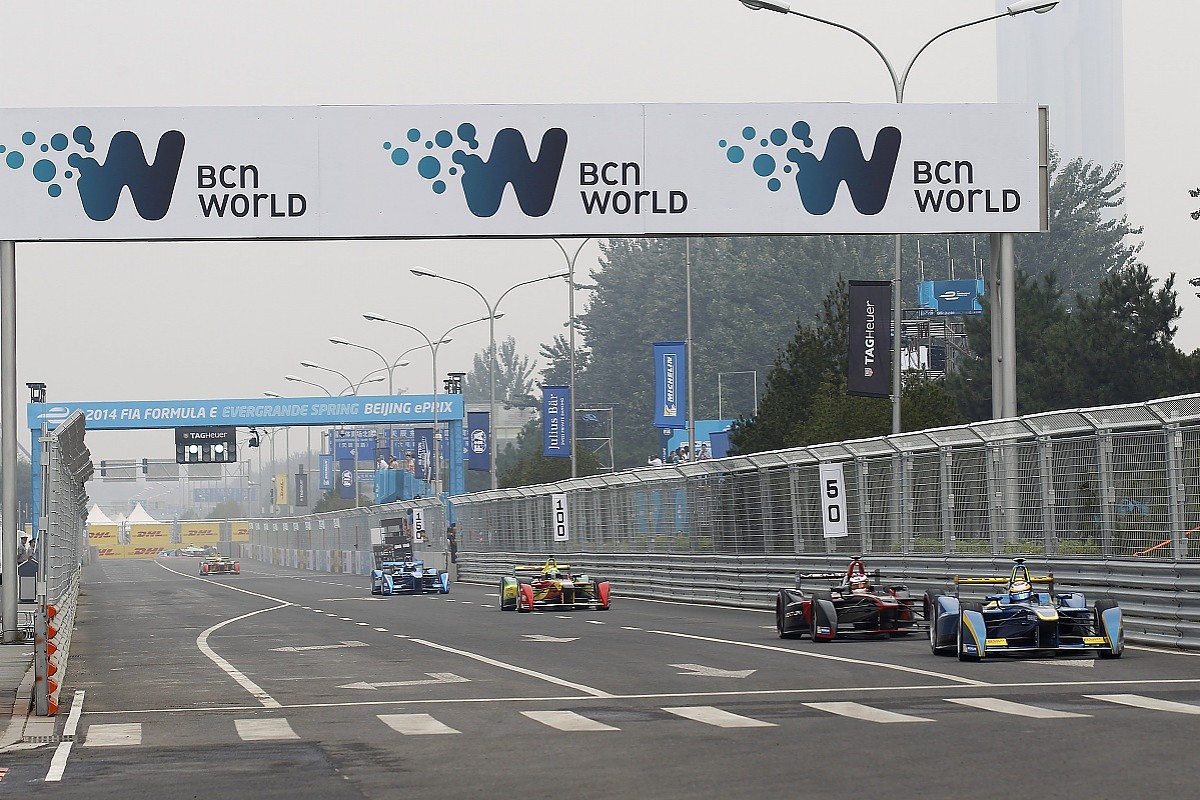 At national level, the British Touring Car Championship has realised it can't ignore green power and will introduce new rules embracing hybrid technologies fully from 2022 onwards.
But if you want to run a fully electric car in a British motorsport event, even right now, you can't.
It's odd, because half a decade ago you could run anything volt-based. Fancy doing a hillclimb in a Renault Zoe? No worries, go ahead. It would be positively embraced. People would say: "Look at motorsport being green - how good is that?" But not now; things have changed.
There is a new landscape for car power, and it's one that the governing body, the Motor Sports Association, is not keeping up with
This is because the motorsport rulemakers in the United Kingdom have realised that the implications for the switch to hybrids and electrification are massive. Electrification is no longer a novelty - it's here to stay.
There is a new landscape for car power, and it's one that the governing body, the Motor Sports Association, is not keeping up with. And it's way behind the car industry too.
The MSA's rules currently state that if you want to run an electric car in an event sanctioned by the governing body, that's fine. But the organisers will need a whole new army of freshly trained marshals (which the organiser will have to pay for) and also 40,000 litres of water on standby, just in case a hybrid car catches fire or there's a similar disaster. This isn't a joke - it's in the rulebook.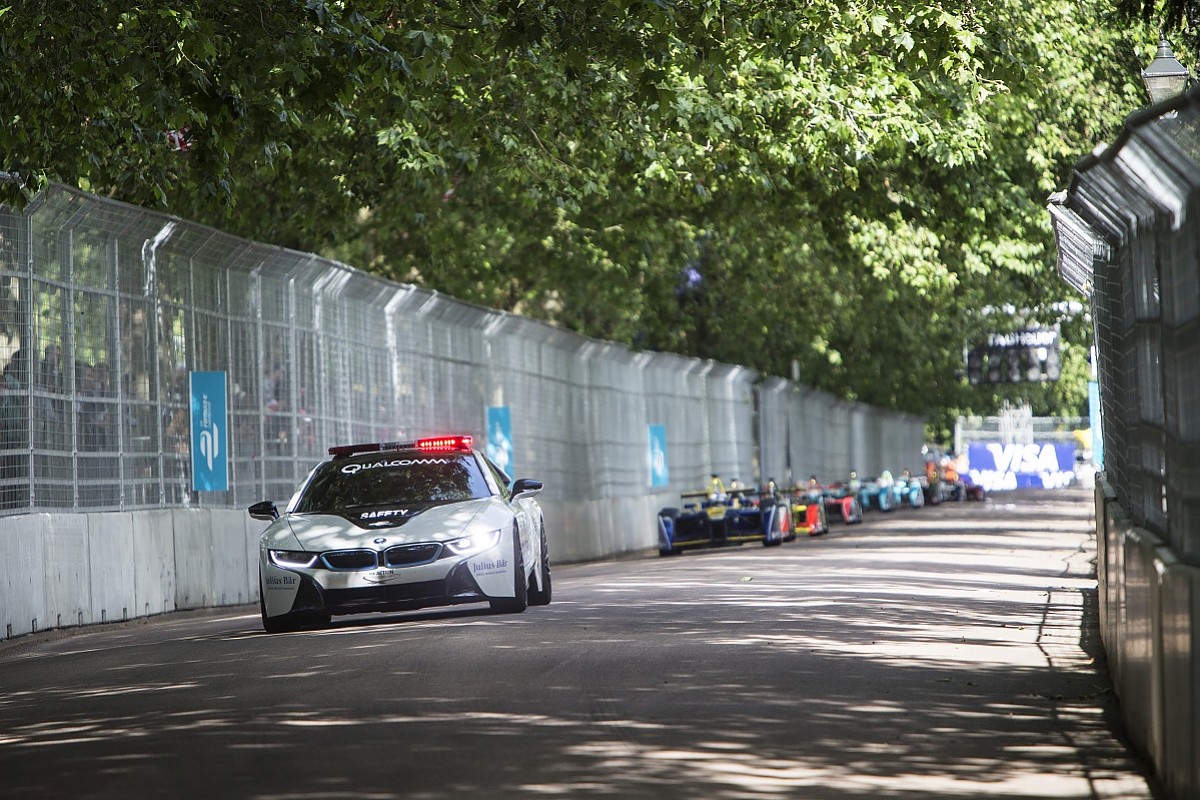 The UK government has told all carmakers that by 2030 an electrified option must be offered on all road cars (or at least they must be able to be converted to adopt it). The government messed up its announcement about this and, in the confusion, the national newspapers ran a headline that all cars would be fully electric by '30. That's not quite true - they are required to have a serious element of electrification, that's all.
That is the crest of this crashing wave that, at least in motorsport, is not here just yet. But if you look beyond the ripples lapping at the shore, it's gathering momentum. In motorsport, the experts in carburettors and gearboxes would not be able to tell the novice their amps from their elbows.
The BTCC has engaged with this - so how long before it's seen throughout national motorsport? Electric power needs specific skills and very well trained people - it needs expertise. It needs people who know what they're talking about. It needs engineers and volunteers who are up to speed with the technology they're using.
A good mate of mine who has paid for the recent hybrid training courses himself - and he is only a road-car mechanic - says it cost him £4000 to become fully qualified. So it's not cheap to fully understand the new technology.
In the manufacturer-led BTCC, the thrust to embrace hybrid technology is perfectly understandable.
If the UK's premier championship wants to maintain its reputation as a high-profile environment for firms to show off their products, it absolutely has to be at the front and centre of modern thinking.
The planning is currently only in its embryonic stages, with the initial meeting about implementing the new technology taking place at Snetterton at the end of July. There's a long way to go down this road, but the brains trust behind the championship is working hard.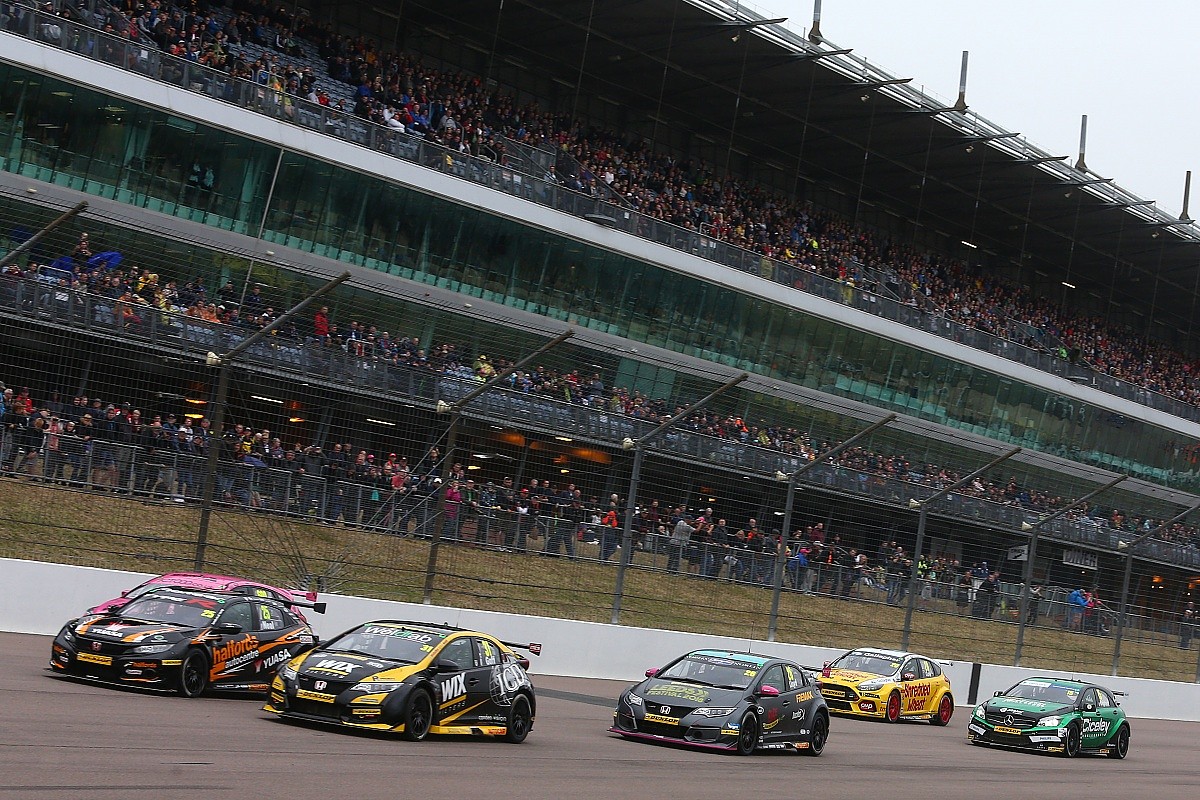 What the BTCC bosses have said is that the systems will work in conjunction with the current cars. It will not be a wholesale change to the hardware, which should help to keep the financial impact of any alterations to a minimum.
They have also talked about a "limited level" of electrification, and if it's to be below a certain voltage, then additional training isn't required. But these are only the first steps towards hybrid thinking - the systems are bound to get more complicated and further technological advances will be introduced in the years to come.
So there's a lot of information for the technical boffins to process, but the potential pitfalls don't just stop with the cars themselves.
Motor racing needs to encourage participation at all levels, particularly at national level, and the pitfalls of electrification could work against it
Think, for example, about a marshal working trackside when an electric (or even semi-electric) car shunts. They will instinctively go to save the driver who might be in peril - but will they be wearing rubber gloves? Will they know, for example, that you can't physically push a broken electric car if it's still regenerating energy? The potential conflagration could be disastrous.
The same goes for a club racing team. If this technology spreads to the clubmen, to the grass roots of the sport, then how soon before people realise they can't afford to have an engine, suspension and electrics expert?
Motor racing needs to encourage participation at all levels, particularly at national level, and this could work against it.
The answers lie with the governing body. There are hurdles to be overcome, although they aren't insurmountable. But they are increasingly urgent.