When Ash Sutton clinched the British Touring Car title last year, aged just 23, some thought he was the youngest champion in series' history. That's understandable given motorsport's trend towards ever more youthful stars, but John Fitzpatrick was actually four months younger when he secured the crown back in 1966.
Better known for his BMW and Porsche exploits that came later in his career, particularly in endurance racing, Fitzpatrick's early years were spent in touring cars.
"I didn't have motor racing on my radar when I was young, and my father was pretty anti-racing because he'd lost a friend on the Isle of Man, motorbike racing," recalls the 75-year-old.
But racing did get onto his radar when he received a new Mini as a present when he was 17: "The thing that really started me with the Mini was a day at Silverstone.
"I'd only had it two or three months and with three pals we drove to Silverstone. There was nothing on and we drove in and did three or four laps around the Grand Prix circuit. I'd watched the GP the year before and I think that inspired me a little bit and I started modifying the car and doing sprints and hillclimbs."
He then started racing tin-tops in the 850cc class. Mini ace and 1961 BTCC (or British Saloon Car, as it was then known) champion John Whitmore was at a Brands Hatch event at the end of '63 and watched Fitzpatrick win overall.
"He came up to me and said, 'I'm not driving Mini Coopers next year, would you fancy a drive?'" says Fitzpatrick. "I said 'yes' and about a week later he called me and told me to go and see John Cooper, and they offered me a drive. That was it."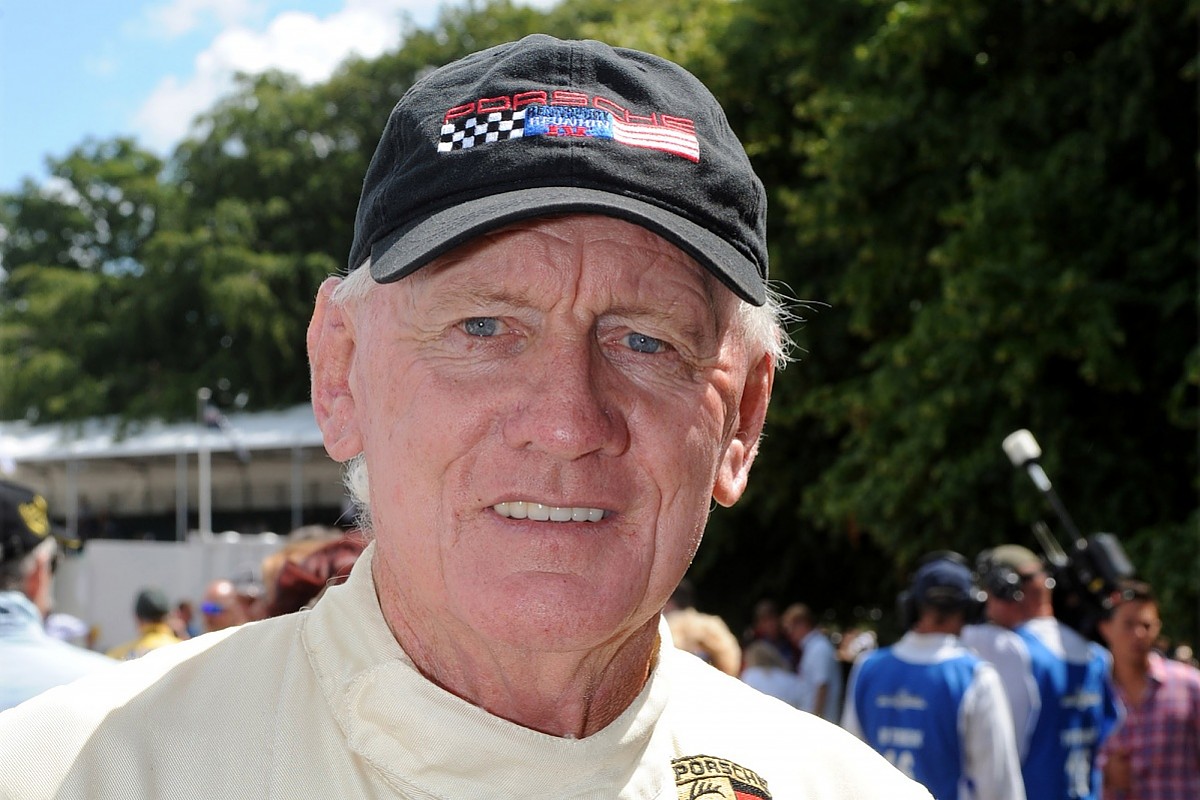 So now he was a professional and Fitzpatrick's 1964 campaign was in the BTCC. He took his Cooper S to second in the points - beaten only by Class B dominator and reigning Formula 1 world champion Jim Clark in a Ford Lotus Cortina.
"The problem with the Coopers was that all the other teams like Broadspeed were doing development and their Minis were quicker than the works Minis," says Fitzpatrick. "So at the end of the year, BMC decided to give Ralph Broad a contract to do the European Touring Car Championship, and Coopers to carry on in the British championship.
"They asked me which I would like to do and, because Ralph was in Birmingham [Fitzpatrick's hometown], I chose him. Ralph had done my 850 Mini too."
Ford asked Broad if he would run a team of Anglias, and Fitzpatrick went with him - the result was domination of the 1000cc Class A
That led to a campaign in the ETCC in 1965, but 'Fitz' was soon back in the UK. Ford had asked Broad if he would run a team of Anglias, and Fitzpatrick went with him.
The result was domination of the 1000cc Class A. Fitzpatrick tied on points with Cooper driver and Class B ace John Rhodes, but took the title on countback. He and the Broadspeed Anglia often punched above their weight in the overall order too.
"I was dicing most of the time with the 1300cc cars," he explains. "There were a couple of Anglias in that, but with our 1000cc car we more or less always won the class and quite often beat most of the others.
"The Anglia was a bit underpowered - it was screaming away! It wasn't easy to drive, you were on the edge all the time. It was fierce racing - there'd always be seven or eight cars dicing together so it was great fun."
That multi-class make-up was finally abandoned by the BTCC in 1991. Fitzpatrick believes it was part of the appeal, but his enthusiasm for the category remains.
"I felt it was more interesting because you had all these different classes of car mixing with each other and the smaller-engined ones could beat the bigger-engined ones sometimes," he says.
"It was a massive thing to win the British Saloon Car Championship. It's a wonderful championship."
Although he never won another BTCC title, Fitzpatrick was far from done. He was runner-up in the Anglia in 1967, then got his hands on the Ford Escort the following year. He scored his first outright BTCC success in an under-1300cc race at Mallory Park and things got even better when he drove the 1600cc Twin Cam Escort in '70. Now he could be a giantslayer.
Fitzpatrick overcame the big V8s to win at Brands Hatch three times across 1970-71, the last two with the RS1600. Thereafter, his career lay elsewhere - and would include Le Mans appearances (below), wins in the Daytona 24 Hours, Bathurst 1000 and Sebring 12 Hours - but those overall victories provided to be his BTCC peak.
"Winning the class championship was a thrill, but there's nothing like being the first car to go past the chequered flag, that really makes all the difference," he says.
"When you're not in a car that can do that, class wins are fine, but nothing beats an overall victory."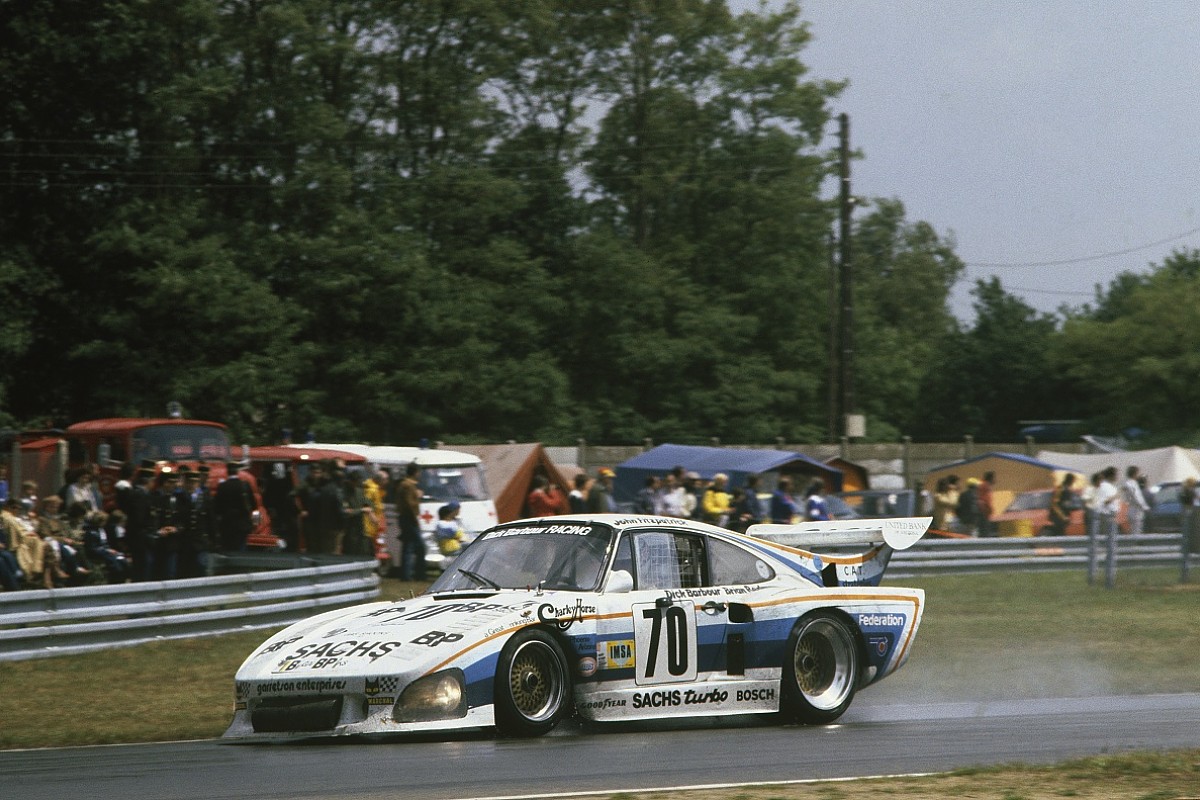 But things could have worked out very differently for Fitzpatrick had it not been for one fateful coin toss.
"At the end of 1964 BMC decided to send two Mini Coopers to Australia for the Sandown 6 Hours race," he says. "They sent their rally drivers - Paddy Hopkirk, Timo Makinen and Rauno Aaltonen - and they wanted to take one other driver. They didn't know whether to take me or Warwick Banks, who'd been driving for Coopers in the 1964 European Touring Car Championship.
Things could have worked out very differently for Fitzpatrick had it not been for one fateful coin toss
"Ken Tyrrell and John Cooper tossed a coin to see who would go and I won. Because of that I went to Sandown where I met Brian Foley and because of him, a few years later, I went to Bathurst and then he got me the drive with Bob Morris. After that I was in the paddock at Bathurst and met [team boss] Dick Barbour. He asked if I would like to drive for him in America, in IMSA.
"If I hadn't won the toss of that coin, I would never have gone to Australia, never have met Dick Barbour - it made my whole career."