As the British Touring Car Championship celebrates its 60th anniversary in style in 2018, we asked a number of figures from across the paddock, motorsport journalists and drivers to pick their top 25 drivers.
The panel of judges comprised:
David Addison; Jeff Allam; Dick Bennetts; Charles Bradley; Andrew van de Burgt; John Cleland; Ben Edwards; John Fitzpatrick; Ian Flux; Jonathan Gill; Fabrizio Giovanardi; Alan Gow; Robb Gravett; Ian Harrison; Tim Harvey; Chris Hodgetts; Alan Hyde; Mat Jackson; Andrew Jordan; Paul Lawrence; Alain Menu; Matt Neal; Jason Plato; Andy Priaulx; Anthony Reid; Rickard Rydell; Gordon Shedden; Marcus Simmons; Ash Sutton; Frank Sytner; Gabriele Tarquini; James Thompson; Ian Tichmarsh; Colin Turkington; Kevin Turner; Patrick Watts
With all the votes tallied, here is their final selection.
25 - Will Hoy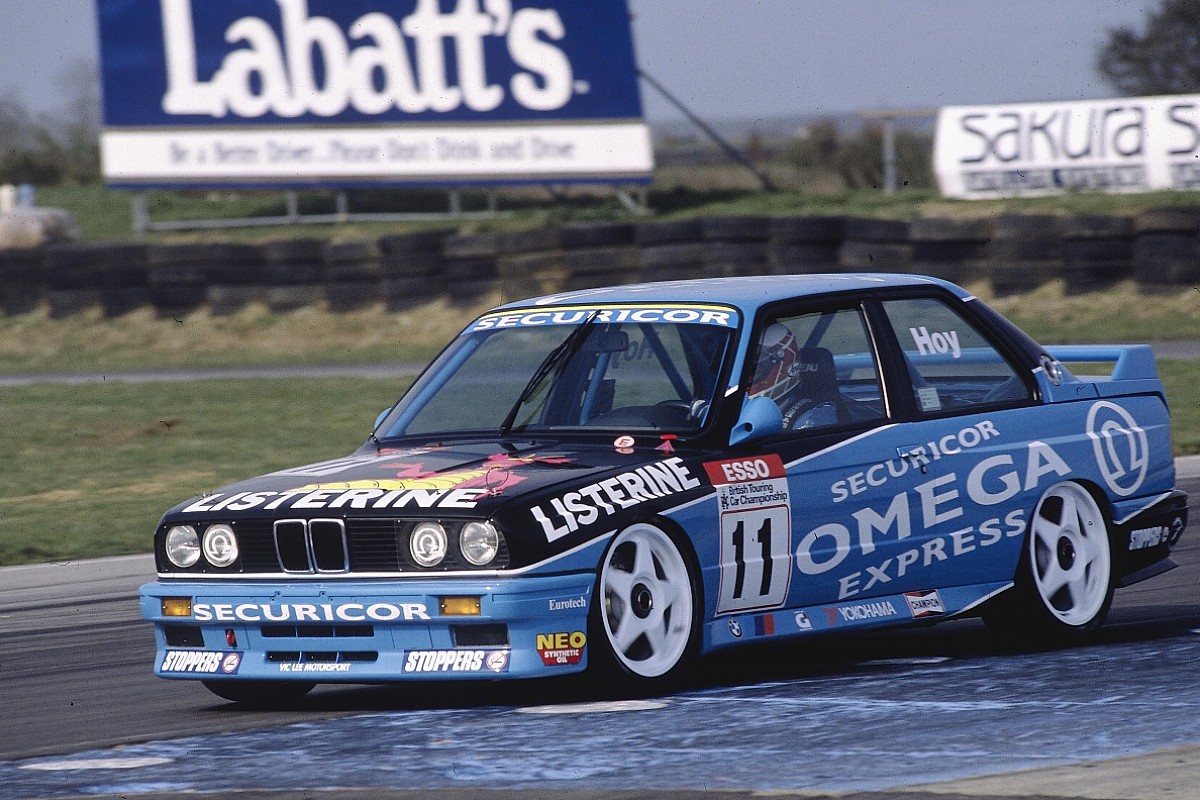 Champion 1991
Cambridgeshire racer Will Hoy was a latecomer to motorsport, and took his initial steps in car racing in the Clubmans category, which was an unusual path to a career at the forefront of tin-tops.
He was a multiple Clubmans title winner, taking three straight crowns in the early 1980s, before pursuing his ambitions in sportscars. He progressed through the long-distance ranks to eventually contest selected rounds of the world sportscar championship in 1985 in the C2 division.
Hoy also undertook sportscar races in Japan and that introduced him to the world of tin-tops. He went on to take the runner- up spot in the 1988 All-Japan Touring Car Championship in a BMW M3 that he shared with Haruto Yanagida. That same season, he dabbled with the BTCC, being drafted into the Prodrive team because of his success in the Far East. It was when he joined the BTCC full-time in 1991 that his star began to shine, and he marched straight to the title with Vic Lee Racing. That cemented his place as a regular on the grid, and he was at the heart of the BTCC during its most competitive era.
He drove for Toyota and then was a fundamental part of the Williams Renault Dealer Team attack with its Laguna for two seasons. His full-time career, which included nine wins, lasted until 1998 when he drove for the Ford team. He campaigned a part-season in '99 in an Arena International Laguna.
Sadly, Hoy, who had become part of the television presenting team for the BTCC, contracted a brain tumour and died late in 2002.
24 - Roberto Ravaglia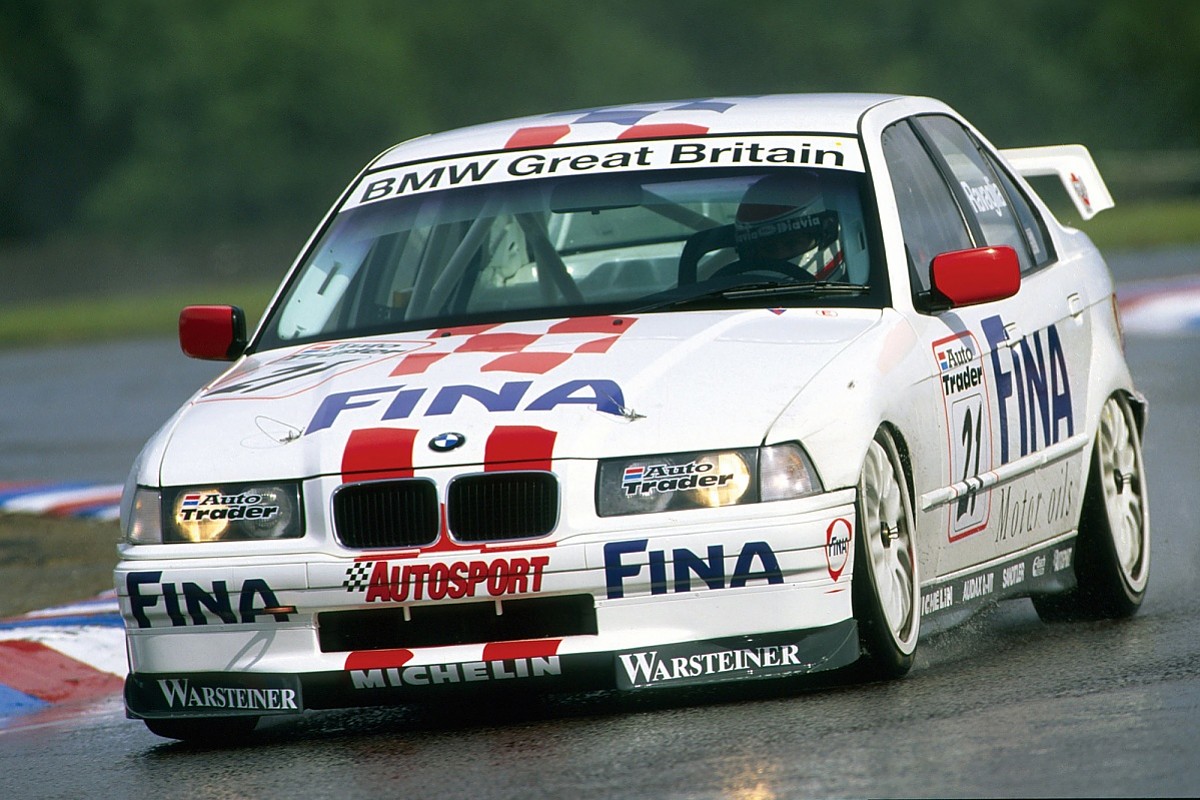 Sixth in 1996
Roberto Ravaglia only scored one career victory in the BTCC, in 1996 on his way to sixth in the points in his only full season in the category.
He had dipped his toe in the water with the BTCC in 1995 by taking part in four meetings, which comprised six races.
Ravaglia, who had progressed through single-seaters and got up to Formula 3 level, was a BMW man through and through. He first drove for Schnitzer in 1985 in tin-tops, and he remained faithful to the German firm throughout and won titles in a 635CSi, an M3 and in the 318i.
He was a two-time European Touring Car champion when the series ran in the late 1980s and became the world champion in 1987 in the first incarnation of the global championship. The Italian raced in DTM, which he topped in '89, and the German Super Tourenwagen competition.
He took Spa and Nurburgring 24 Hours victories, as well as numerous domestic series in his homeland. He stepped back from the cockpit after tackling the FIA GT Championship in a Schnitzer Motorsport-operated McLaren F1 GTR in 1997.
23 - Frank Biela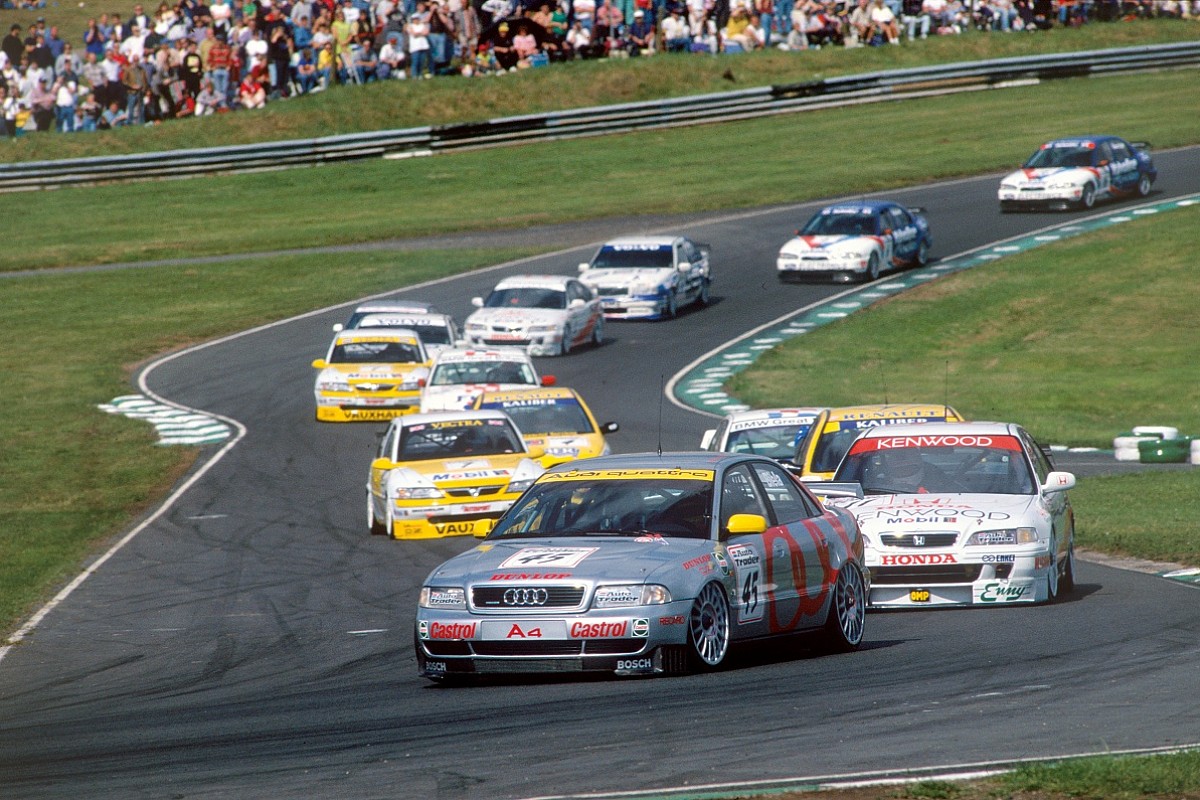 Champion 1996
Frank Biela's star was spotted early on. At just 19 years old, he was selected by Ford as a talent for the future, and it supported his career alongside Manuel Reuter and Bernd Schneider.
As well as funding him in single-seaters up to F3 level, Ford drafted Biela into its DTM programme and he was an immediate hit. He switched to Audi in 1990 and won the DTM title the following year.
After Audi pulled out of the series in 1992, he became the kingpin of the make's Super Touring challenge, enjoying unprecedented success. He won the French title in '93 with the 80, then raced in the German Super Tourenwagen series, latterly in the A4 quattro. But it was Audi's decision to enter the British Touring Car Championship that marked one of his most decorated tin-top spells. The four- wheel-drive car powered him to eight victories in 1996 and he only finished outside the top 10 in two of the 26 races that year.
He had been expected to continue his dominance, but a weight penalty imposed by the rulemakers for 1997 made life a lot harder for the German. The extra ballast was reduced halfway through the season and allowed him to race at the front again, and he finished second to runaway champion Alain Menu's Renault Laguna. After his BTCC days, Biela went on to be a mainstay of Audi's Le Mans programme, and took five victories in his 10 attempts at the French classic.
22 - Johnny Cecotto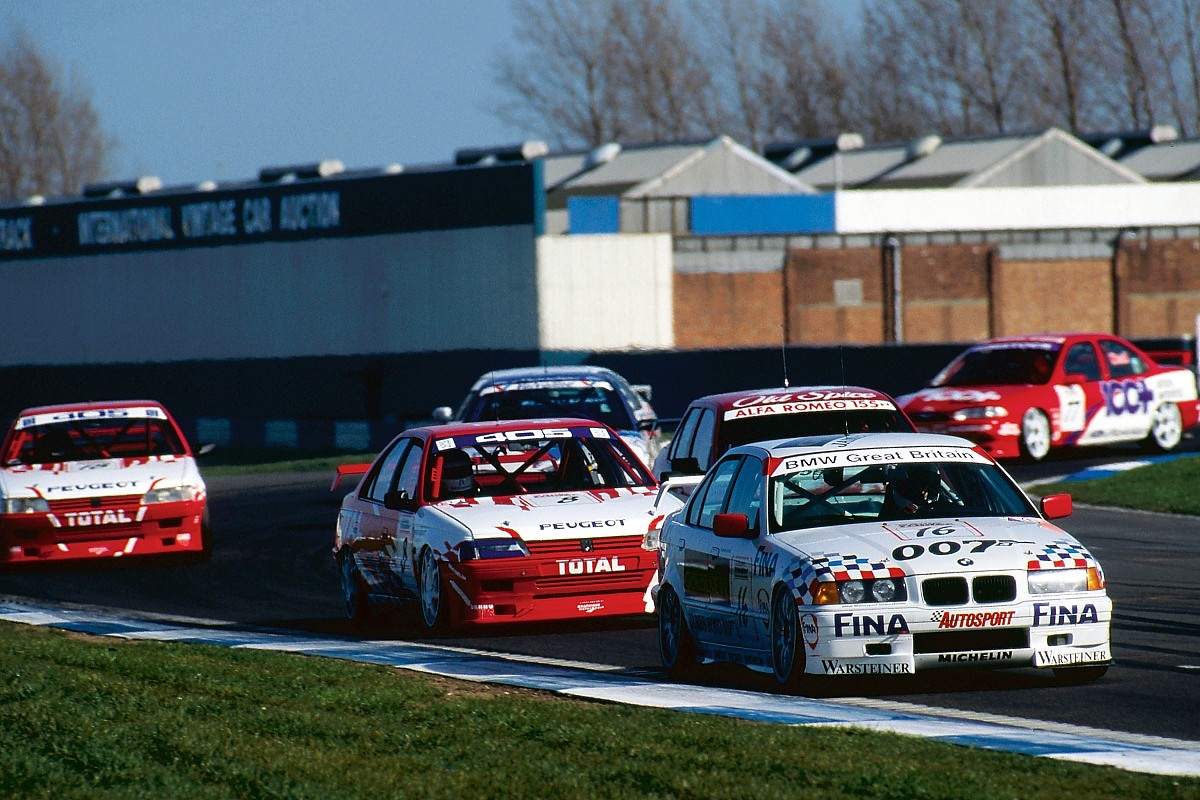 Twelfth overall in 1995
Venezuelan Johnny Cecotto only raced in the BTCC for one season - 1995 - when it was at its most competitive. He drove for BMW as part of the factory team, alongside David Brabham.
The former motorcycle racer was a promising Formula 1 prospect, having finished as runner-up in Formula 2 in 1982. He progressed to grand prix racing with Theodore and then Toleman, but a huge crash during qualifying at Brands Hatch left him with two broken legs, ending his single-seater career.
He was adopted into the BMW family in the late 1980s, and remained with the firm for almost a decade. He was a regular in the DTM and tackled the German Tourenwagen contest for four seasons, winning the title twice.
The BMW was not the force it had been when Cecotto came to the UK, and he only broke into the top six on five occasions on his way to 12th in the points. Team-mate Brabham recalls: "He was very demanding of the team. Because of his position within BMW - the boss Paul Rosche got on well with him - he could ask for what he wanted. He was also very, very fast."
21 - Gordon Spice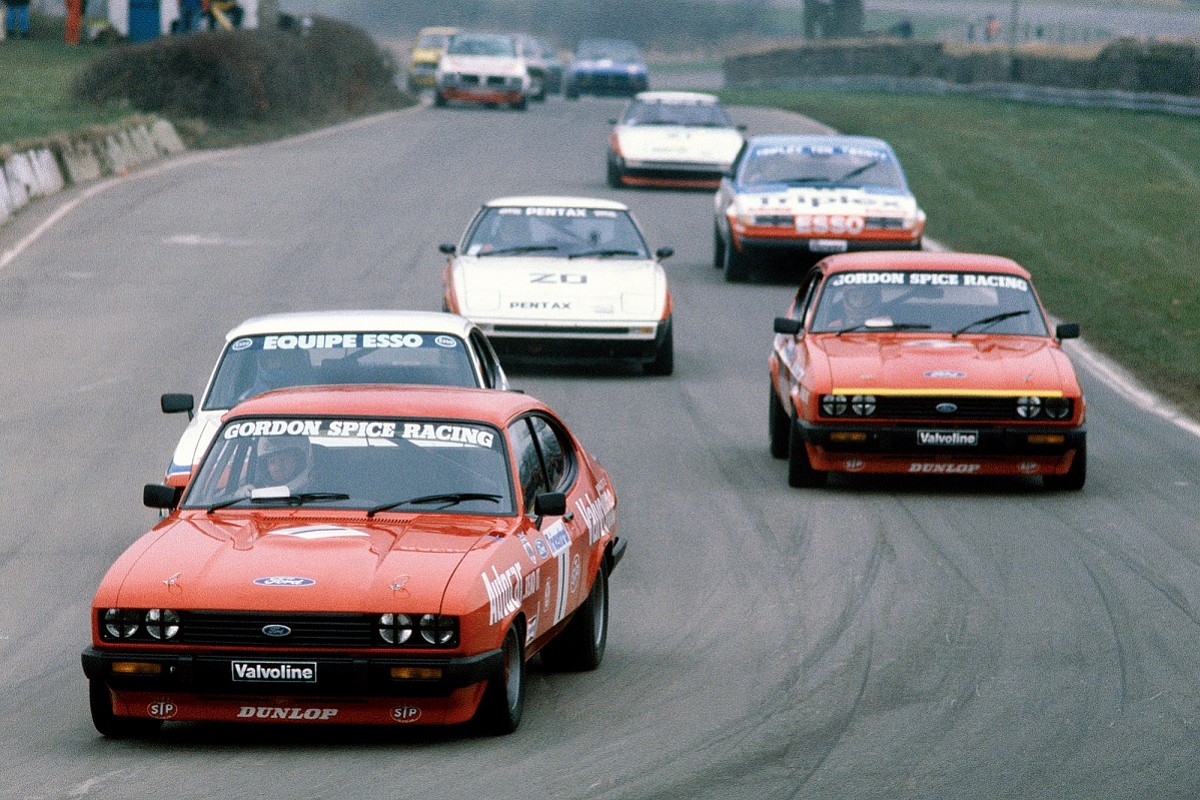 Multiple class champion
The sight of a sideways Ford Capri always evokes memories of Gordon Spice. The Egham-based driver, who held the record - until 2016 when he was overtaken by Mat Jackson - of the most wins in the British Saloon Car Championship without a title, was one of its most popular characters. His flamboyant style and straight-talking nature made him a hit with fans.
Spice began racing in the BSCC in the 1960s in a Mini, and was a successful businessman, combining that with racing. He was one of the most prolific tin-top winners between 1978 and '80, but the vagaries of the class-based points-scoring system often worked against him and kept him from the ultimate prize. He was the class champion for six seasons in a row, and won the Spa 24 Hours in '78 in a Capri.
He could see the writing on the wall at the end of 1982 and told Ford that the new Rover Vitesse was superior to his Capri, and he would prefer to concentrate on long-distance racing.
Spice initially persuaded Ford to get behind him, but it pulled the plug before he could get going with a Tony Southgate- designed machine. He had raced at Le Mans for Rondeau, and finished on the podium in 1980 and '81. In the mid-'80s, he created his own cars and was hugely successful. He was a four-time C2 world champion, and won his class at Le Mans twice, finishing sixth overall in '87 in one of his own creations.
20 - James Thompson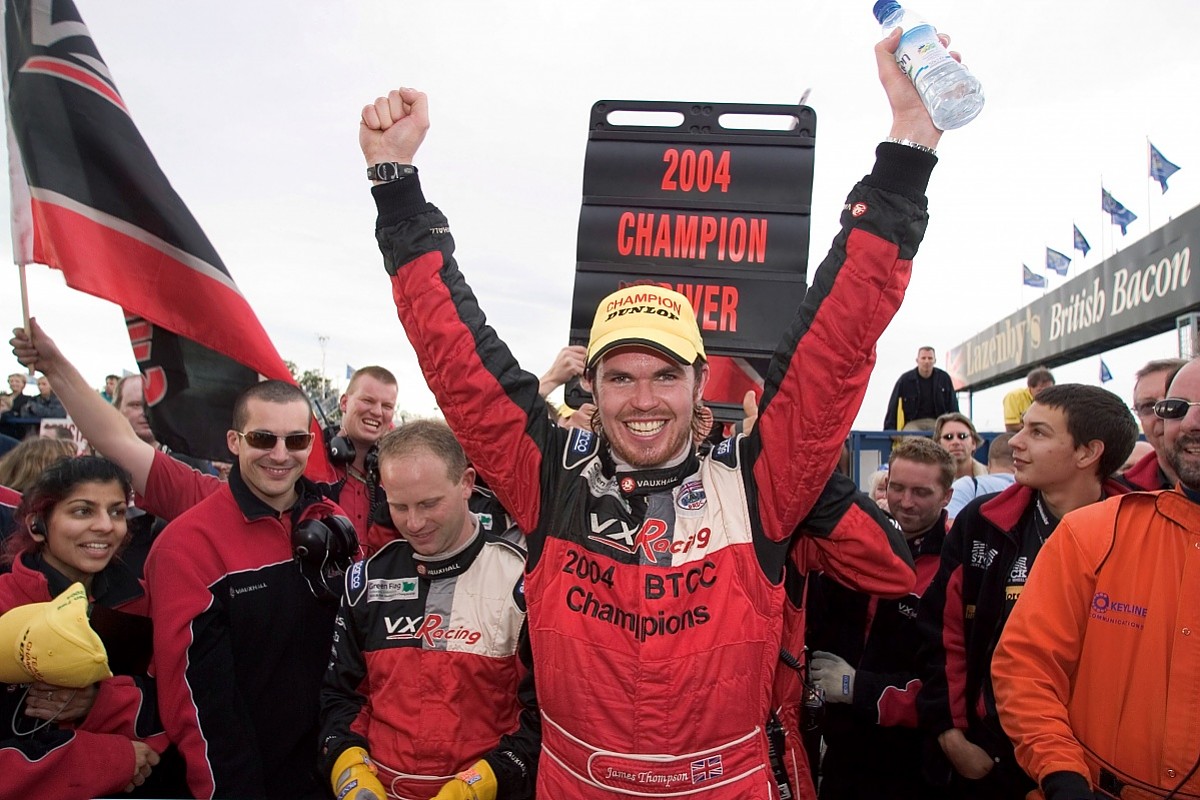 Champion 2002, 2004
James Thompson, the son of prolific 1970s rally driver David, was the first in a new wave of racers who had set their sights on the BTCC almost from the start of their careers.
After briefly flirting with rallying, Thompson began his circuit racing career in the new Formula Vauxhall Junior single-seater series, but this was only to get experience. After finishing fourth in the standings in his second season in 1992, he was one of several drivers chosen to join the Honda Scholarship, which ran several up-and-coming racers in the Group N-based National Saloon Car Cup. He took seven wins in his Civic V-tec and he made the right impression.
He made the step to the BTCC in 1994 in a privateer Peugeot. He was immediately on the pace, taking two wins. He was signed by Vauxhall and won in his first season, but had to miss the latter part of the year when he crashed in testing at Knockhill.
He remained with Vauxhall for another season before joining Honda, but his greatest days came when the UK series switched to the BTC-T regulations in 2001.
He was always pushing his team-mates and fought a mighty duel with Yvan Muller to claim his maiden title, winning another in 2004. There was more glory with Team Dynamics in a Honda in '09. The popular racer walked away with 36 wins, one of the 10 most successful BTCC racers ever.
19 - Gabriele Tarquini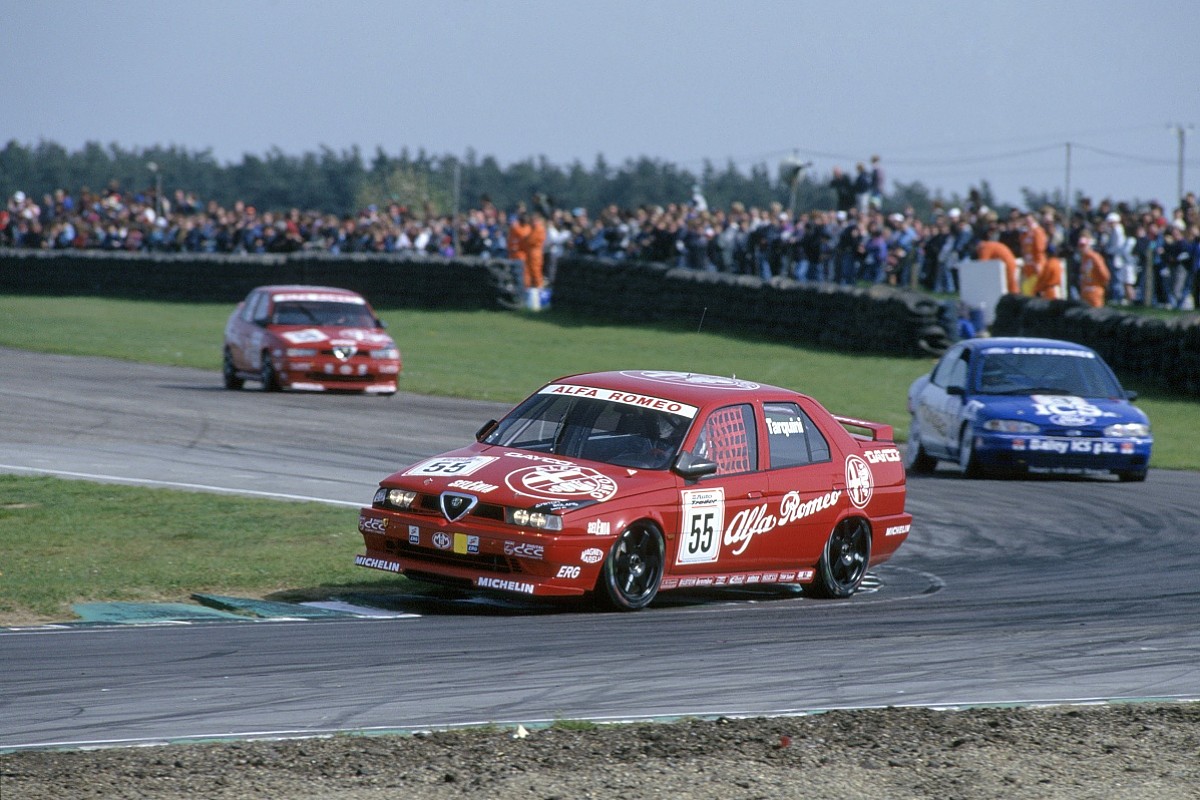 Champion 1994
F1 refugee Gabriele Tarquini became an instant hit with the UK public during his time in the BTCC.
When he arrived with the Alfa Corse team, his Italian flair and passion struck a chord with the fans. The dominant Alfa, and his quirky humour, made headlines.
Tarquini had scored just a single point in his 78 grand prix starts, but he dovetailed his F1 commitments with seasons in the Italian Superturismo category, and switched from BMW to Alfa for 1993.
The 155 moved the goalposts in two- litre tin-top thinking, and Tarquini exploited it to the full, with his press-on style helping him to the '94 BTCC crown.
Alfa's star was shortlived, though, as the other manufacturers caught on to its aerodynamic tricks. He made a fruitless return to the BTCC halfway through '95, and joined Honda in '97 after a final year with Alfa in the International Touring Car Championship. He signed off his UK racing with sixth place in 2000 in the Honda Accord. He had amassed 12 wins in the BTCC.
18 - Paul Radisich
Third in 1993 and 1994
There was no World Touring Car Championship to gun for in the Super Touring era. After a one-off season in 1987, and before it was revived in 2005, domestic victories were the best that a professional touring car driver could aim for.
In 1993 and '94, however, there was the World Touring Car Cup. It brought together the best Super Touring drivers from around the globe for a winner-takes-all showdown. That suited Paul Radisich, known by his peers by the nickname 'The Rat', perfectly.
The Kiwi, who had a background in single- seaters and came to Europe in a search-for-a-star competition, joined forces with Andy Rouse in 1993 to campaign the new V6 Ford Mondeo. The car only appeared in the latter part of the season as it was under development, but when it did appear it was a rocketship. Radisich won three times and finished third in the points despite missing the opening seven rounds. He went to Monza for the Touring Car World Cup with the Ford and dominated, something he also achieved at Donington in '94.
Those would be his biggest Super Touring successes. He was third in the BTCC in 1994 in a Mondeo and stayed with Ford through to the end of '97, although the results failed to come as the car was uncompetitive.
Radisich switched to Peugeot for a single season in 1998 but that was the end of his UK career. He left the BTCC with six wins.
17 - Jo Winkelhock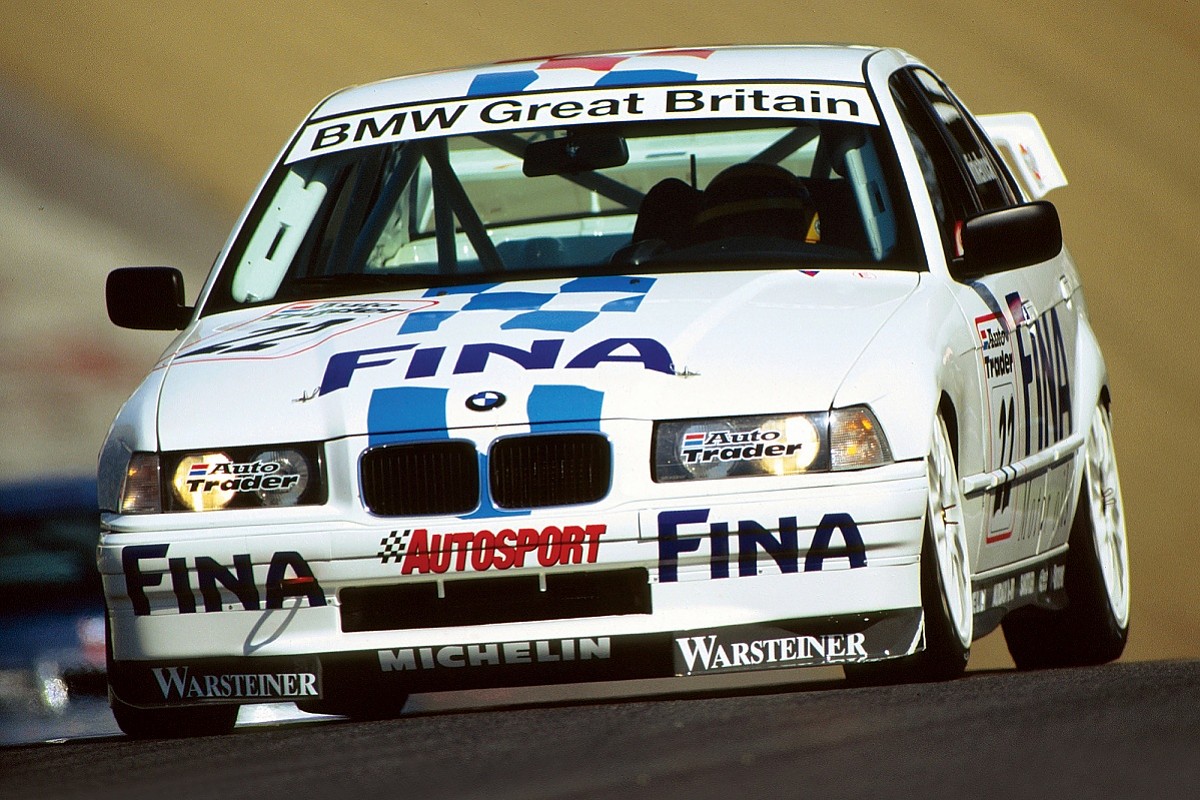 Champion 1993
The younger brother of F1 racer Manfred Winkelhock, who was killed in a world sportscar race at Mosport Park in Canada in a Kremer Porsche 956 in 1985, Jo's burgeoning single-seater career was put on hold - but the desire to race remained strong in him and he was back on the career ladder in German F3 in '88, taking the title.
He attempted to graduate to F1, but was saddled with an uncompetitive AGS and failed to pass the prequalifying stages on his seven attempts.
Salvation came in the shape of the Schnitzer team. He became a mainstay of BMW's DTM challenge and picked up a couple of victories, but his big success came in the UK when he joined the BTCC in 1993. The rear-wheel-drive car was suited to the British tracks and the German mopped up. As Alfa Romeo ramped up the chase for aerodynamics in tin-top racing, BMW slipped down the pecking order and Winkelhock's star faded. By that stage, he was already spreading his racing across the globe with a partial attack on the Japanese Touring Car Championship, a series that he also contested in 1995.
A return to the BTCC in 1996 with Schnitzer brought him four more victories, taking his career total to 13.
16 - Jack Sears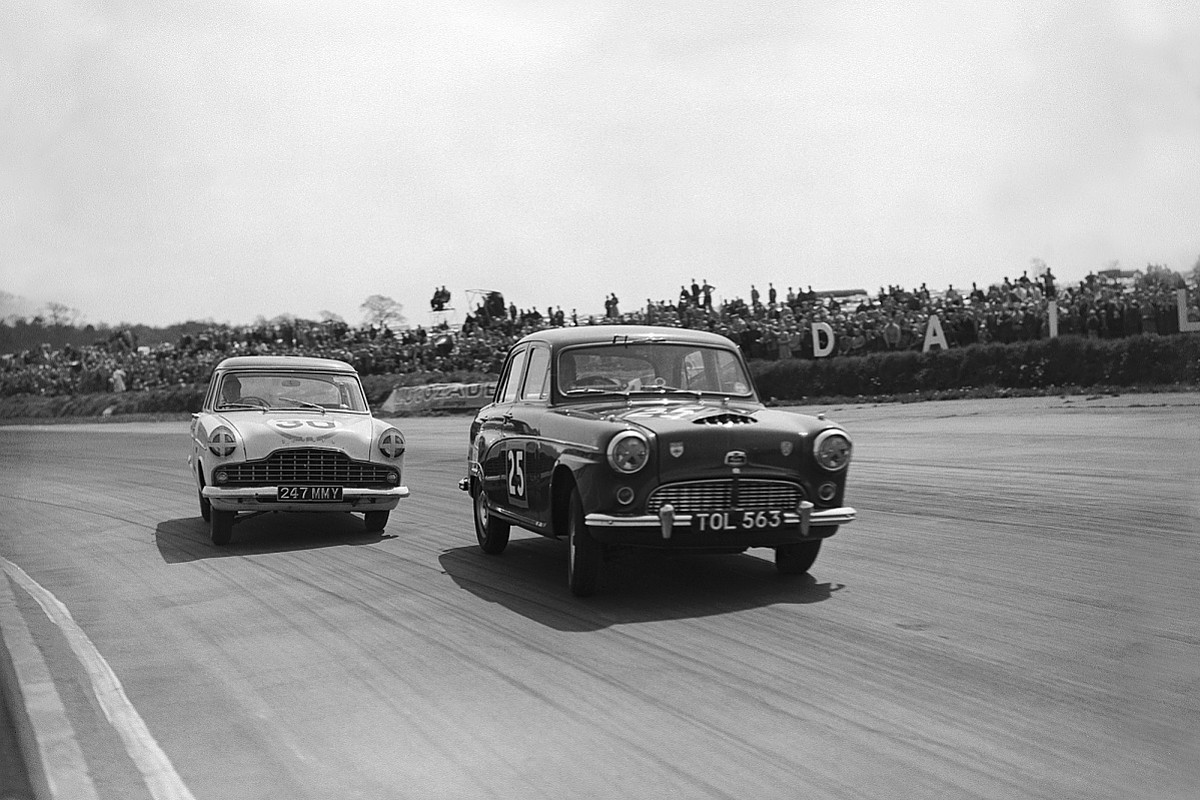 Champion 1958, 1963
Jack Sears goes down in history as the first ever British Saloon Car champion, but the motorsporting all-rounder achieved success in GT racing too and he was a regular at Le Mans.
The Norfolk farmer began his career in rallies, and made his race debut in 1950 at the Goodwood circuit. He also briefly raced single-seaters, but his fame came in tin-tops. His run to the 1958 British Saloon Car title was not an easy one, as he and Tommy Sopwith had tied on points and Sears prevailed in a two-legged shootout in a Riley 1.5 at Brands Hatch at the end of the year.
His second BSCC title was achieved in 1963 using a variety of cars, including a Ford Cortina GT, a Lotus Cortina and a Ford Galaxie, bringing American V8s to UK tin-top racing.
Sears came to the public's attention in 1964 when he tested an AC Cobra Coupe on the M1 motorway in preparations for Le Mans. He topped 180mph and it hit the headlines in several national newspapers and questions were even asked in Parliament. It was often cited - incorrectly - that his antics prompted the 70mph speed limit on motorways. That is something that irritated Sears for years.
He raced extensively in Europe in a Lotus Cortina, but a big testing accident at Silverstone in September 1964 prompted him to retire from motorsport and return to his farm.
15 - Win Percy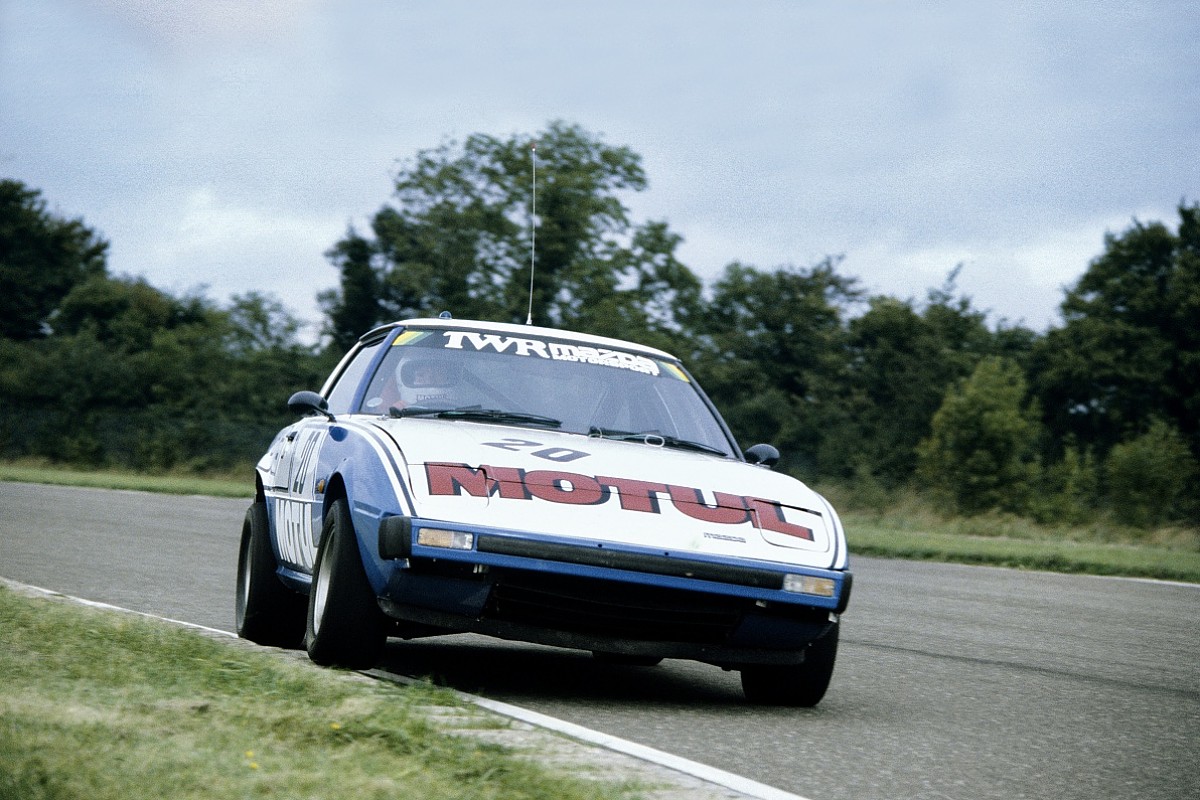 Champion 1980, 1981, 1982
Win Percy won three British Saloon Car Championship titles as well as races in the European championship and the Bathurst 1000. Mechanically sympathetic, former autocrosser Percy was as vital a co-driver as he was a sprint racer and won in both short races and longer-distance events.
After autocross, Percy formed a fearsome combination with the Datsun 240Z in Modified Sports Car races, taking great success. He graduated to the BSCC for 1975, running cars for Toyota GB, and enjoyed a fierce fight that season with Tom Walkinshaw, who vowed to have him in his team one day. When Walkinshaw stood aside from his Mazda RX-7 in 1980, Percy took over. The title was his with 10 wins from 10 races and such was his success that the opposition was scared away for '81 - Mazda had to field extra cars to make sure Percy gained maximum points for his class wins.
When Walkinshaw announced that he didn't feature in his plans for 1982, Percy went back to Toyota and took the series in a Corolla. He dovetailed ETCC races in a TWR Jaguar XJS with BSCC outings in a Toyota Celica Supra for a season before focusing on racing in Europe with TWR in Jags and Rovers.
Percy returned to the BTCC in the mid-1990s for Nissan and had great success in historic racing until a back injury, and botched operation, left him immobile.
14 - Matt Neal
Champion 2005, 2006, 2011
No one would have known, after a bit-part appearance in the 1991 season, that former one-make and production saloon racer Matt Neal would go on to become one of the mainstays of the BTCC.
The Midlander has been in the series virtually ever since, has lifted three crowns and is the second most successful driver in the category's history in terms of race wins.
His long-time engineer and now the technical director at Team Dynamics - which he co-owns with Neal - Barry Plowman says it's his work ethic that has kept him at the very top.
"He works so hard at it, and he's built up so much knowledge," says Plowman. "He's always thinking about it. He's quite hard on himself: he's not one of those drivers who would come back and blame the car. That's why he never has too many down days, and when he does he bounces back."
This season Neal is in the title fight and has been a winner again. "There has been a rejuvenation. He is motivated and is having to dig deep to keep up with his new team-mate Dan Cammish - and he selected him for the drive. He doesn't like to give himself an easy life," adds Plowman.
He might not like an easy life, but he is right in the middle of the battle this season, and recently lifted the trophy in the Double Diamond celebration event to mark 60 years of the BTCC.
13 - Frank Gardner
Champion 1967, 1968, 1973
There was no nonsense with Frank Gardner. The gruff Aussie, who had moved to Europe to chase his motor racing dreams in the early 1960s, was a highly successful single-seater racer and started eight grands prix in a John Willment Automobiles-run Brabham, and claimed the European F5000 championship in 1971. He was also a race winner in F2 and the Tasman category, and a class winner at Le Mans in the early 1960s.
In touring car terms, it was his partnership with Alan Mann Racing that cemented his success in the British Saloon Car Championship. He took a Ford Falcon Sprint to the championship in 1967 and then became the first man to successfully defend the crown when he switched to a Ford Escort in '68. He also prevailed in '73 in a Chevrolet Camaro.
Aside from those three outright triumphs, Gardner also took the class spoils on six occasions between 1967 and '73.
He returned to Australia in 1975 to continue his driving career at Bathurst and in the Australian Sports and Sedan Championship, which he claimed in '77. After stepping away from the driving seat, he successfully ran teams in Aussie series and took Australian Super Touring titles as the official BMW team in 1994 and '95 (with Tony Longhurst) and '97 (with Paul Morris). A Frank Gardner-run car also won the Bathurst 1000 in '88, with Tony Longhurst and Tomas Mezera in a Ford Sierra RS500.
12 - Laurent Aiello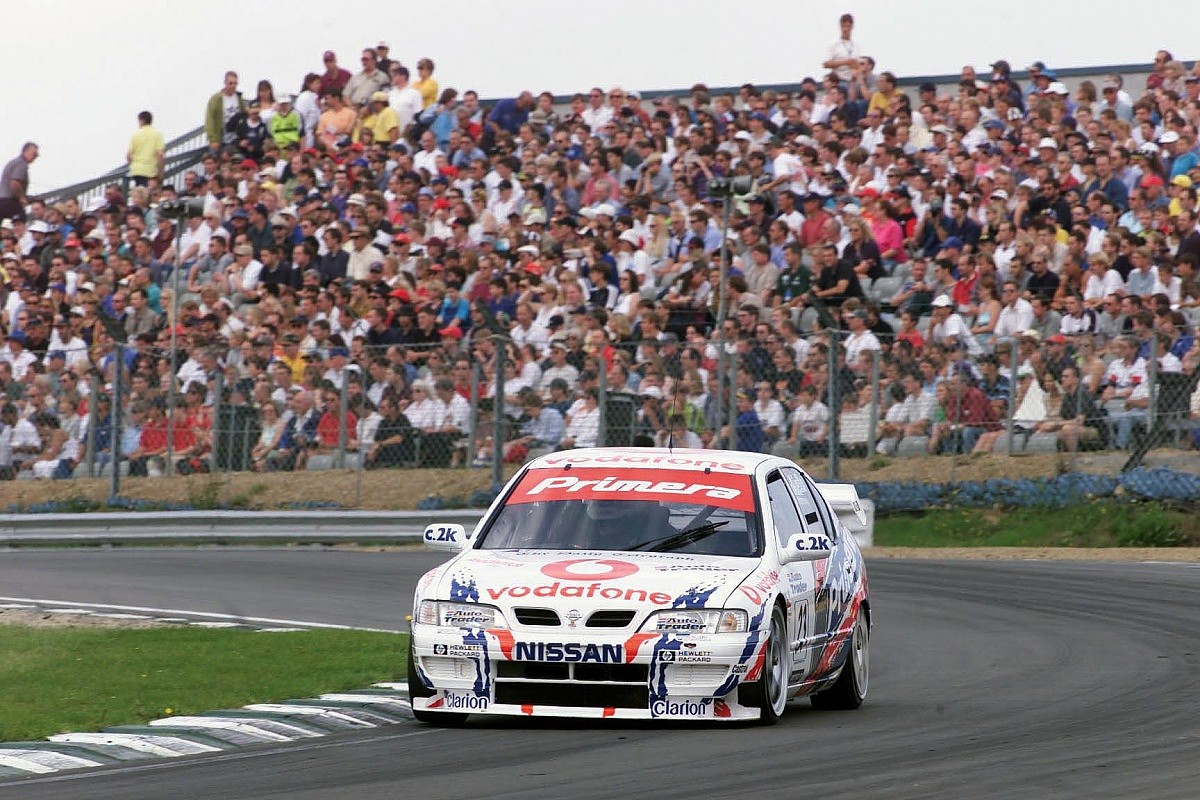 Champion 1999
Following his learning process in junior single-seaters, Laurent Aiello's name was up in lights as a real prospect when he claimed the 1990 Monaco F3 race, one of the jewels in the category's crown.
Naturally, he stepped up to F3000 for 1991 but, as happened to so many racers, he was in the right category at the right time but in the wrong car. The Lola he was using wasn't competitive and he struggled, but did manage to outshine his team-mate Allan McNish.
A switch to a Reynard chassis and the Pacific Racing team for 1992 didn't see the step up in performance he was expecting.
Rescue came from ORECA, which placed the Parisian in a Peugeot in the French Supertourisme category. He won the crown, and he also took the two-litre title in Germany in 1997 in the Peugeot 406.
There were outings at Le Mans too, including a win with Porsche in the GT1-98 alongside McNish and Stephane Ortelli in 1998.
Aiello's appearance in the BTCC was notable for being as successful as it was brief. As soon as he had arrived in the UK and learned the tracks, he dominated in 1999. He disappeared after a tempting offer from Audi to join the burgeoning DTM. It took him only three years to become champion and he was also a part of Audi's all-conquering team at Le Mans, finishing second twice in 2000 and '01. He wasn't for hanging about in the sport, and retired at the age of 36 in 2005.
11 - Gordon Shedden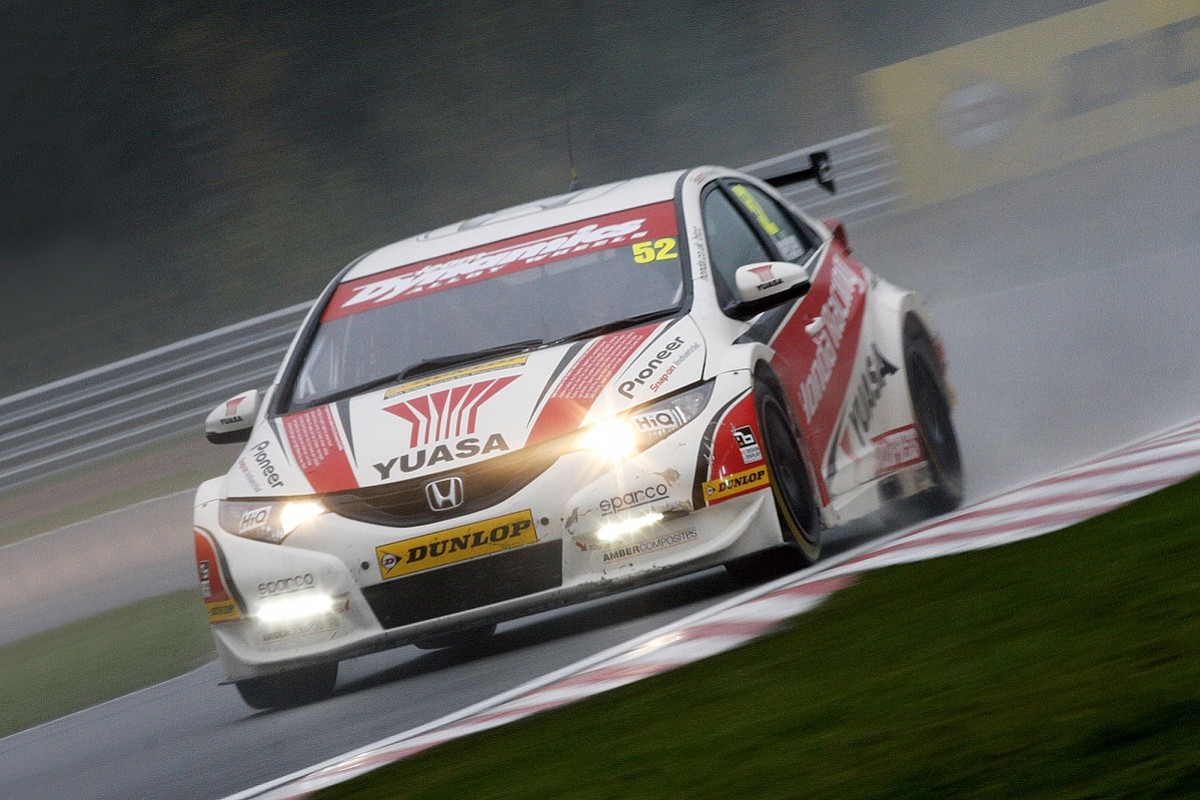 Champion 2012, 2015, 2016
A modern-day hero, Gordon Shedden has won 48 times and taken three titles in the British Touring Car Championship.
He joined Team Dynamics in the top flight in 2006 and was a winner in his maiden season, and spent nearly all of his BTCC career with the Pershore team. His hallmarks are blistering one-lap pace and some stunning overtaking.
But it wasn't always that way. Eddie Hinckley, Shedden's engineer, explains: "He was just very focused and has very good car control. He could be quite hard to work with but then all drivers are self-centred - even Matt Neal can be sometimes! His progress was superb. Shedden was green to start with and Matt helped him along the way, and turned him into the full driver that he is now."
Shedden has pulled off some remarkable comebacks to claim BTCC glory, notably in 2016, when he recovered 50 points to battle his way back to the top of the table.
"He is a great overtaker and he grew some resilience in his racing - and with some of the situations he found himself in, he had to," explains Hinckley. "He used to get in some tempers when things weren't going well when he first joined us - I remember him kicking the locker in the truck - but he learned that you didn't have to win every race to win the championship. That's just how a British Touring Car Championship driver matures."
10 - Colin Turkington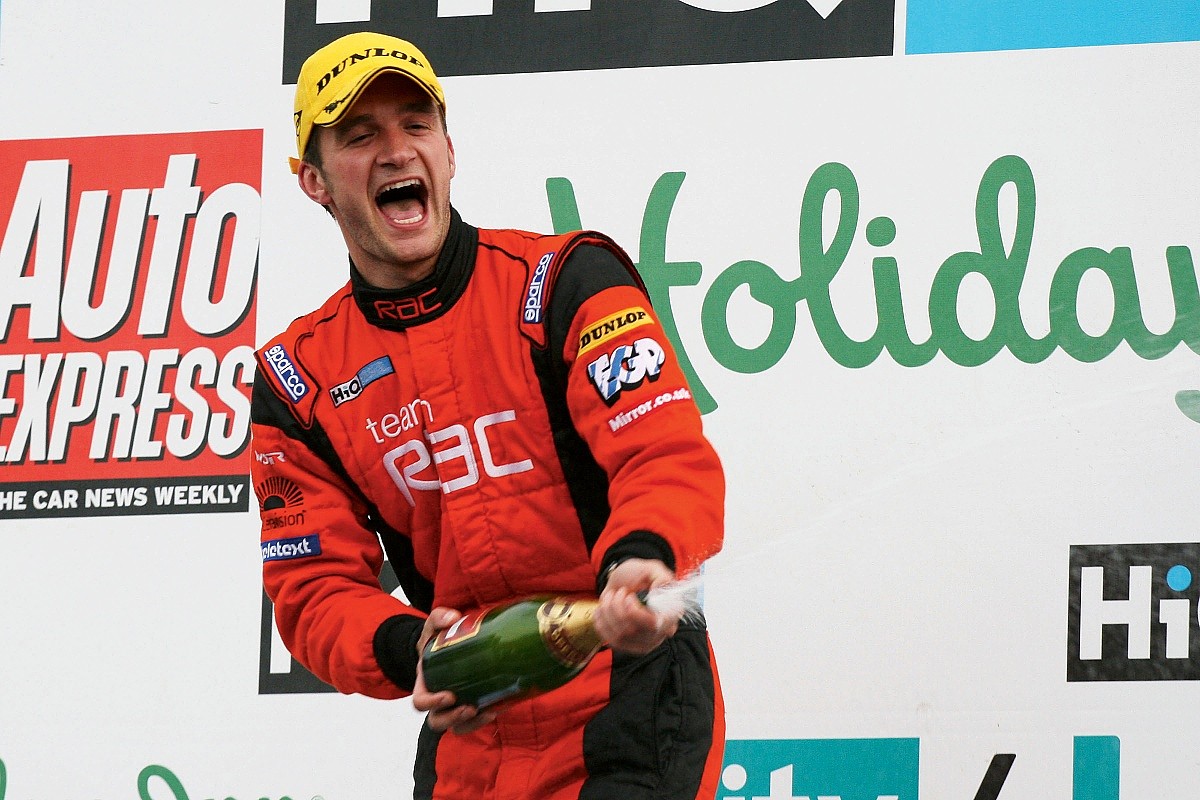 Champion 2009, 2014
Colin Turkington's reputation with rivals is for being fast and fair, even under extreme pressure.
He joined the BTCC in 2002 and took his first title with WSR in a BMW in '09, and another with WSR in '14.
He has formed a strong bond with engineer Kevin Berry, who explains: "He is fast and consistent, which means the feedback is strong. That is one of the key aspects. Because he's so consistent, you know you will see a real result from any change that is made to the car and he has a good understanding of engineering himself."
But Turkington works hard off-track, too. "I don't just mean that he comes up with engineering ideas," says Berry. "But he works on himself, physically and mentally.
"He makes my life easy, because we just get on with things and there are no tantrums. We just quietly work away and seem to get results." The results keep coming - the Northern Irishman is leading the 2018 title battle.
9 - Fabrizio Giovanardi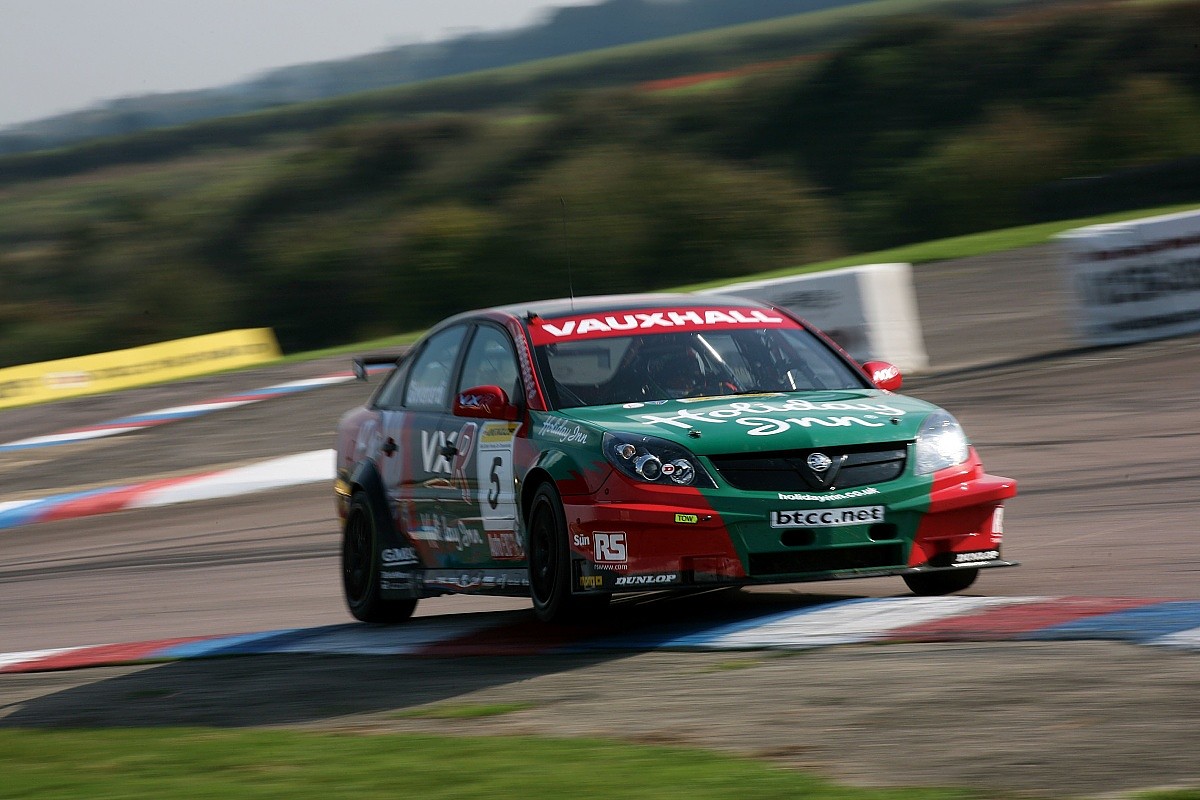 Champion 2007, 2008
"The first time Fabrizio Giovanardi drove one of our cars, he smashed it to bits against the wall at Pembrey," remembers Triple Eight Race Engineering boss Ian Harrison.
Giovanardi persevered with the unloved Vauxhall Astra Sport Hatch, but he really hit his stride in the BTCC in 2007 with the new Vectra.
"Fabrizio wasn't really an engineer," recalls Harrison. "He would come in, tell us what the car was doing, tell us what he wanted it to do and then leave it up to us to come up with the solutions. There was no drama with him - he just came and got on with the job."
A superb title showdown in 2007, when Giovanardi went toe to toe with Jason Plato's SEAT, was a highlight.
There were two more titles to add to the Italian and European crowns he already had in his pocket, but he was left without a ride when Vauxhall withdrew from the BTCC at the end of 2009.
There was a brief outing in a privately run Triple Eight Vectra at the start of 2010, and an unsuccessful one-season return in '14 with Motorbase Performance.
8 - Rickard Rydell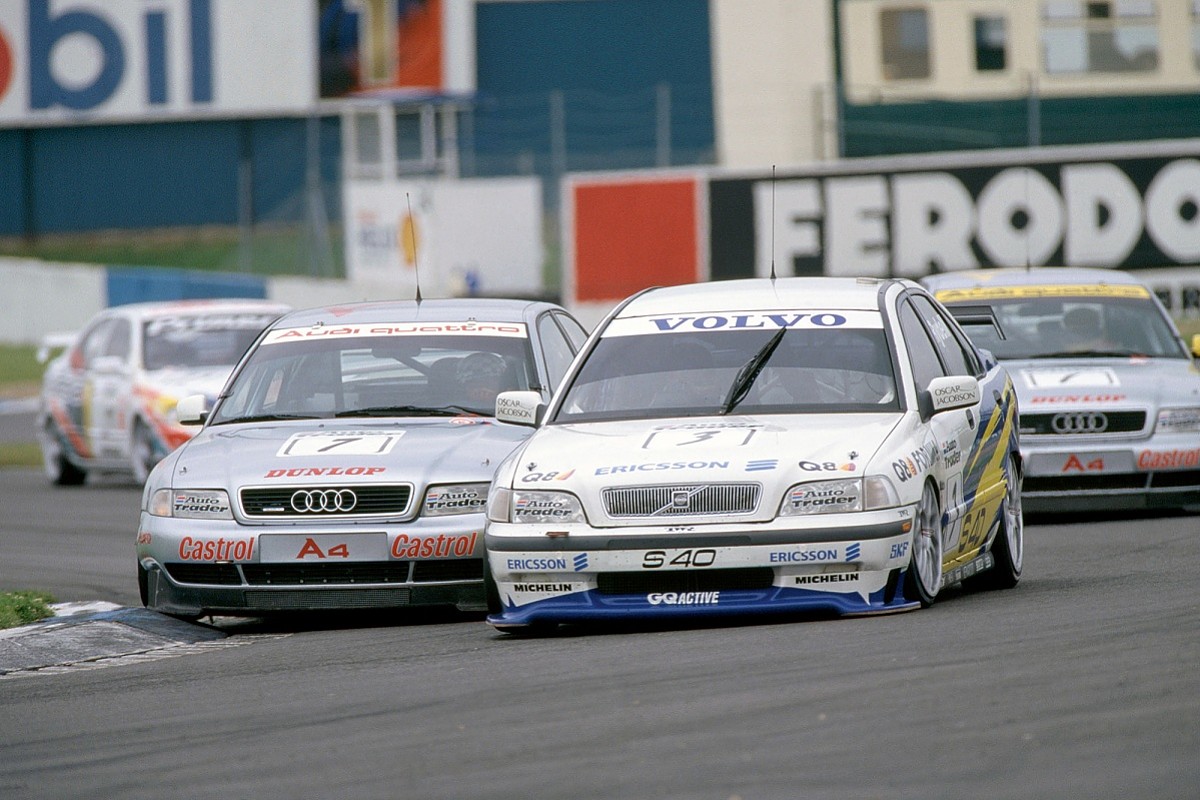 Champion 1998
Rickard Rydell was one of a crop of drivers who had progressed up the single-seater ladder, only to run out of finance. He was a top racer in F3 in the UK and in Japan, and he claimed victory in the prestigious Macau F3 street race.
Rydell was also quick in F3000. He'd raced in the British championship in 1990 before returning to F3, and also competed in the category in Japan. But the Swede's dreams of a seat in F1 simply didn't materialise.
Salvation came for Rydell when Volvo decided to join the BTCC with its wacky 850 estate machine in 1994. It wanted a native at the controls and Rickard fitted the bill perfectly, and so he was teamed with Jan Lammers for the firm's maiden assault at the top level.
It was the start of a seven-year association with the British series that would bring him the ultimate reward in 1998. He took 21 race wins, and was committed to Volvo for all but one of those seasons.
His final year was in 2000 at the wheel of a Prodrive-run Ford Mondeo, alongside Alain Menu and Anthony Reid.
Rydell, who was christened the 'Smiling Assassin' by his rivals, finished third in the standings in what would be his final season, before later racing in the World Touring Car Championship and in sportscars.
7 - Jim Clark
Champion 1964
In a different age of motorsport, variety was the spice of life. When Lotus forged an alliance with Ford to create the Lotus Cortina, it created a thoroughbred racing car with the aim of showing that the humble family saloon could tear up the race tracks, and it certainly did that.
Walter Hayes was the man who commissioned Lotus to build 1000 of the Group 2 racers, and it featured bodywork and several suspension adjustments, as well as a close-ratio gearbox among other tweaks.
The car first appeared in the hands of Jack Sears, who would go on to win the British Saloon Car title after beginning the campaign in a Ford Cortina GT, and Lotus grand prix driver Trevor Taylor at the Oulton Park Gold Cup in September 1963. But it was when reigning F1 world champion Clark got his hands on the car in 1964 that he swept all before him: he went unbeaten throughout the season in the points-paying rounds, the same year that he finished third in the F1 world championship.
Clark made sporadic appearances after that through to 1966, and was a regular winner without ever putting together a title bid because of his other commitments. He came, saw and conquered, and left behind the iconic images of him three-wheeling through corners in his characteristic press-on style.
6 - Jason Plato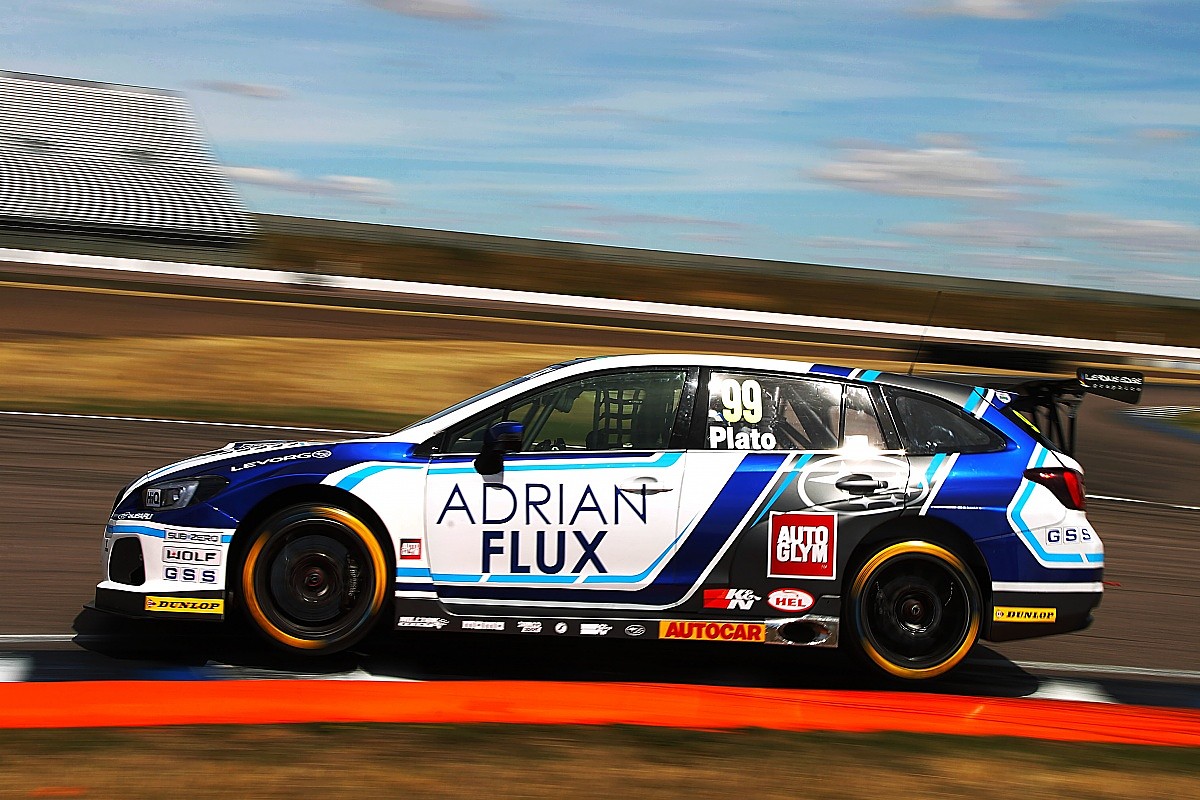 Champion 2001, 2010
After a long and successful karting career, Plato arrived on the circuit racing scene in 1990, taking part in the Formula Renault UK Championship. Eventually he joined the Manor Motorsport Van Diemen team, but missed out on the '91 UK title after an acrimonious battle with Bobby Verdon-Roe. Fierce fights with rivals would come to dominate Plato's career.
He made it to F3, but the budget ran dry. It was time for a reset. He set his sights on the BTCC, and his determination would get him there.
A season in the new-for-1996 Renault Spider Championship, which was on the BTCC support bill, right under the noses of the tin-top team bosses, gave him a platform, and an end-of-season test in the Williams-run Renault Laguna was the chance he needed. He hounded Frank Williams until he gave him a deal, and that was the launchpad for what would become a long and decorated career in the BTCC.
He has taken part in all but two seasons since 1997 and has collected a record number of race wins, and two titles.
But Plato's influence on the BTCC goes way beyond the statistics alone. He has been at the forefront of several manufacturer programmes. He has led the line for Vauxhall, SEAT, Chevrolet, MG and Subaru. He has also combined his racing with a television career, which has made him a well-known personality and a huge draw for spectators at the race tracks.
5 - Steve Soper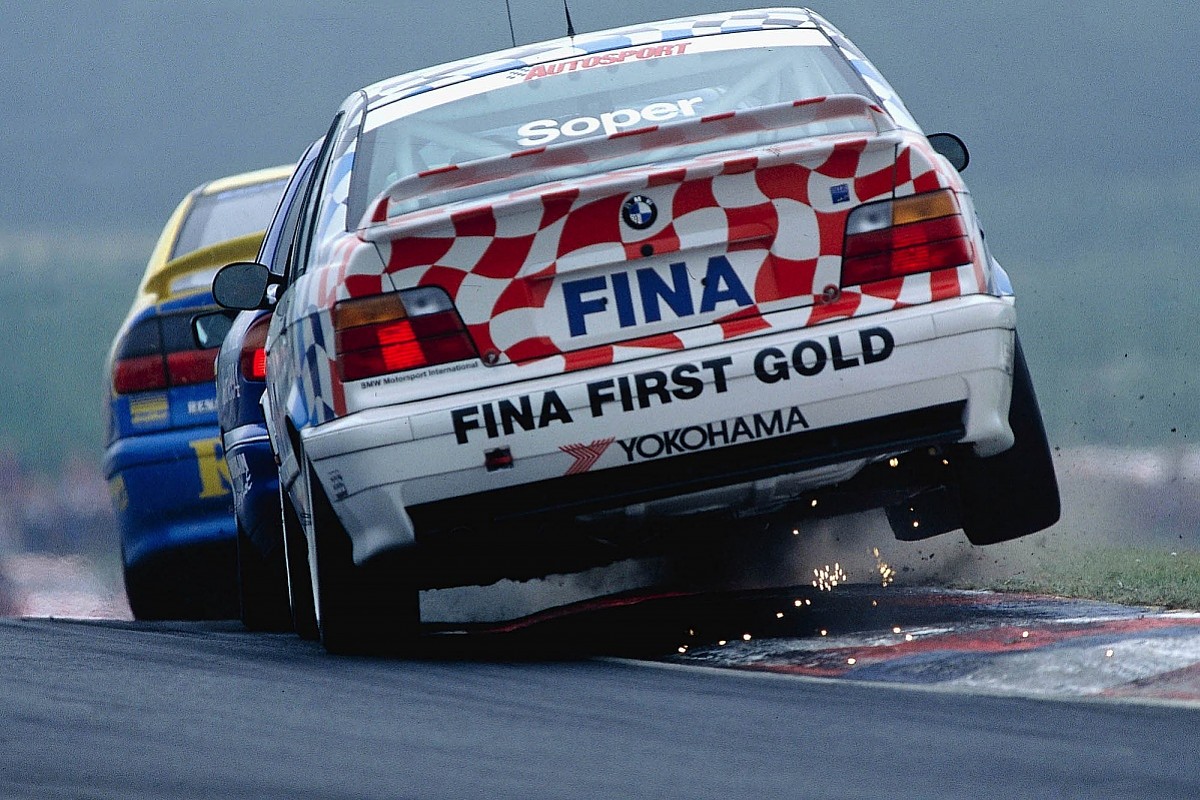 Championship runner-up 1993
Steve Soper was something of a ground-breaker. He was the first British driver to be signed to a manufacturer purely as a gun for hire, anchoring BMW's tin-top challenge for a decade.
He had risen through the ranks as a dedicated saloon car specialist, initially in Minis and then in the Metro Challenge, before his talent was spotted by Tom Walkinshaw. Soper joined the BTCC in 1982 in a Metro before becoming one of the few to truly tame the Walkinshaw-run Rover Vitesse the following year. He won the title in '83, except he didn't: post-season technical wrangling concerning the V8 machine meant that the Rovers were kicked out and Soper lost his crown.
After a spell with Eggenberger in the fearsome Ford Sierra RS500, Soper was probably next known for his association with BMW, and he was a powerhouse in the BTCC without ever claiming the title. He was second in 1993, only losing out to Jo Winkelhock late on in the campaign by just 13 points, a puncture at the penultimate meeting at Donington Park proving crucial. He continued with BMW in '94 for another attack, but then left to concentrate on the firm's projects elsewhere.
He returned to the BTCC in 2001 at the wheel of a factory-backed Peugeot 406 but a last-round shunt at Brands Hatch left him with a badly damaged neck, and he was told by doctors to hang up his helmet - although he has taken part in several historic events.
4 - Yvan Muller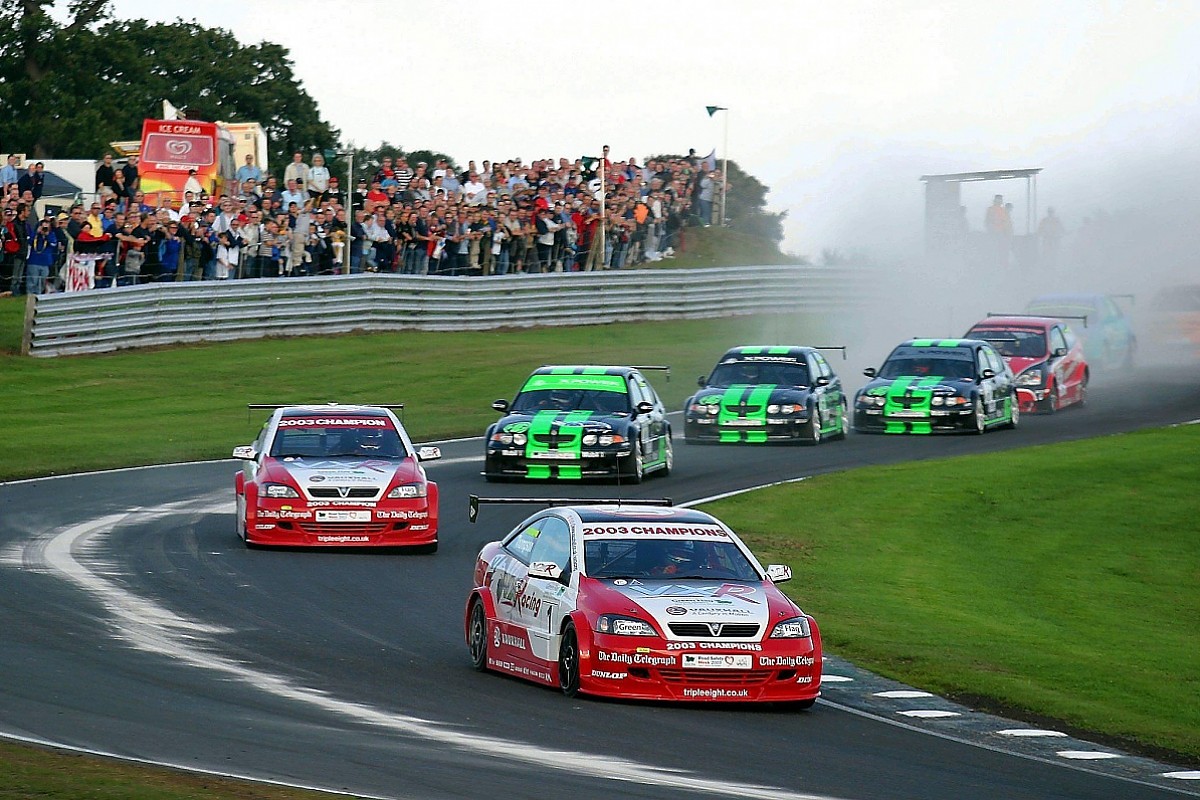 Champion 2003
Frenchman Yvan Muller was the benchmark in the BTCC for seven seasons, enjoying numerous successes once he switched from Audi to Vauxhall for 1999, scoring 36 victories in the series.
Despite that, he only claimed one title, in 2003. John Waterman, Muller's engineer at Triple Eight Race Engineering, remembers: "Where other guys are using 100% of their brain, Yvan only needs to use 90% and can use the spare 10% to think about other things, which makes him a true champion.
"The feedback was difficult, because he also used to race in the Andros Trophy for ice racing and was doing very, very well in that. The car is sideways in that all the time - so he never really talked about oversteer in the debriefs unless he was actually facing the wrong direction! That's not the way to do things in the BTCC because you scrub off too much speed.
"We had to teach him a lot, because his left-foot braking used to be quite strong. And he would even trail-break out of the corner a bit and then wonder why he was slow in a straight line. It was little things like that, but we still had to push him hard.
"On track he was 100% committed, although he did have his off days - and on those days, you would have to give him 30 minutes to calm down before you were able to talk to him."
3 - John Cleland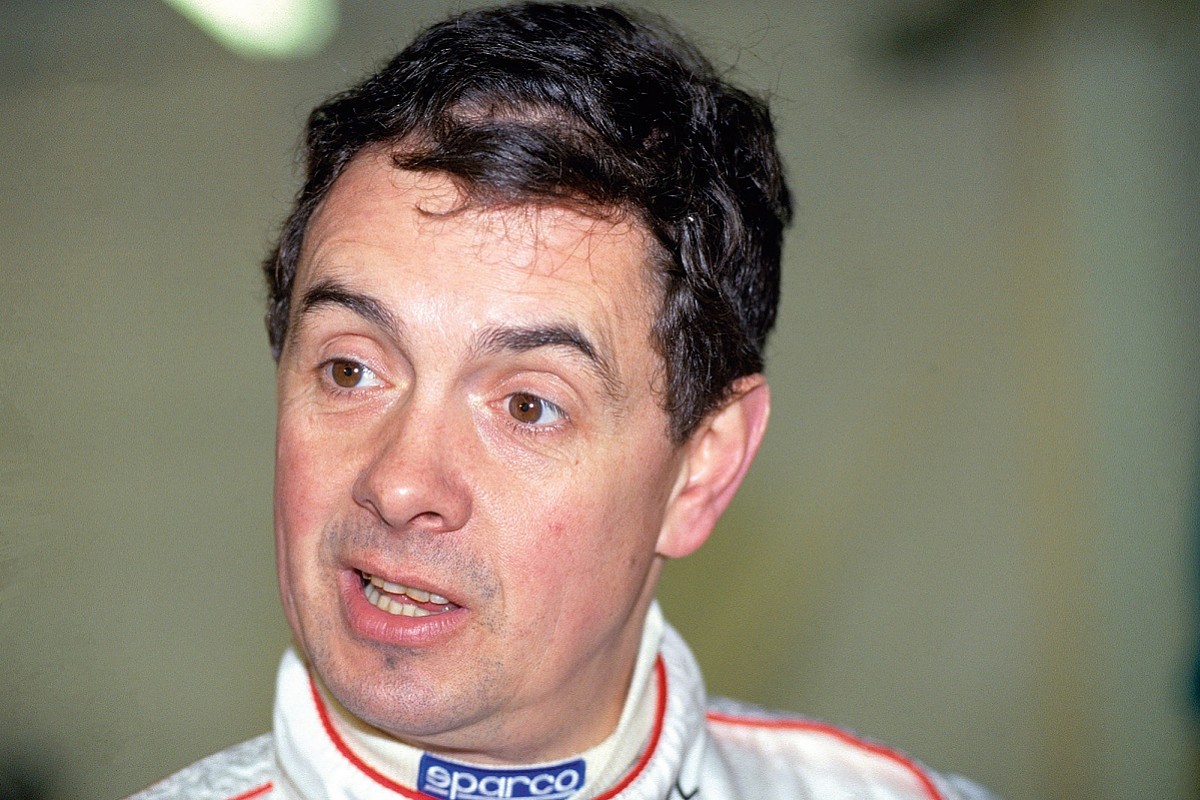 Champion 1989, 1995
Has there ever been a more memorable phrase in the BTCC? As John Cleland climbed out of his battered Vauxhall Cavalier at Silverstone in 1992, slammed the door shut behind him and stood trembling with anger next to his machine, he was already thinking on his feet. When he met the inevitable television camera as he strode back the paddock, he uttered the immortal line, "The man's an animal."
He was referring to BMW driver Steve Soper, who had just cannoned into his rival to assure his own BMW team-mate Tim Harvey of the title in 1992.
That was what Cleland was about - TV gold - but to remember him for that alone is a huge disservice to a BTCC legend. He was, at times, the only real home-grown talent leading the frontline against the big-name imports from aboard. He was a dogged overtaker and raced with such fire that anyone who managed to unseat him in a duel had achieved something special. His first crown, from Class C in 1989, paled into insignificance compared to his second in the one-class Super Tourers in '95.
But there was always a story with the Scot. In the early 1990s, amid the influx of professional wannabes, Vauxhall realised it needed to respond and hired a personal trainer for Cleland and team-mate Jeff Allam. What the team bosses didn't know was that the two drivers clubbed together and paid the trainer just as much again to leave them alone and keep schtum. "I think the bloke was able to buy a Harley Davidson after just one year," jokes Cleland.
2 - Alain Menu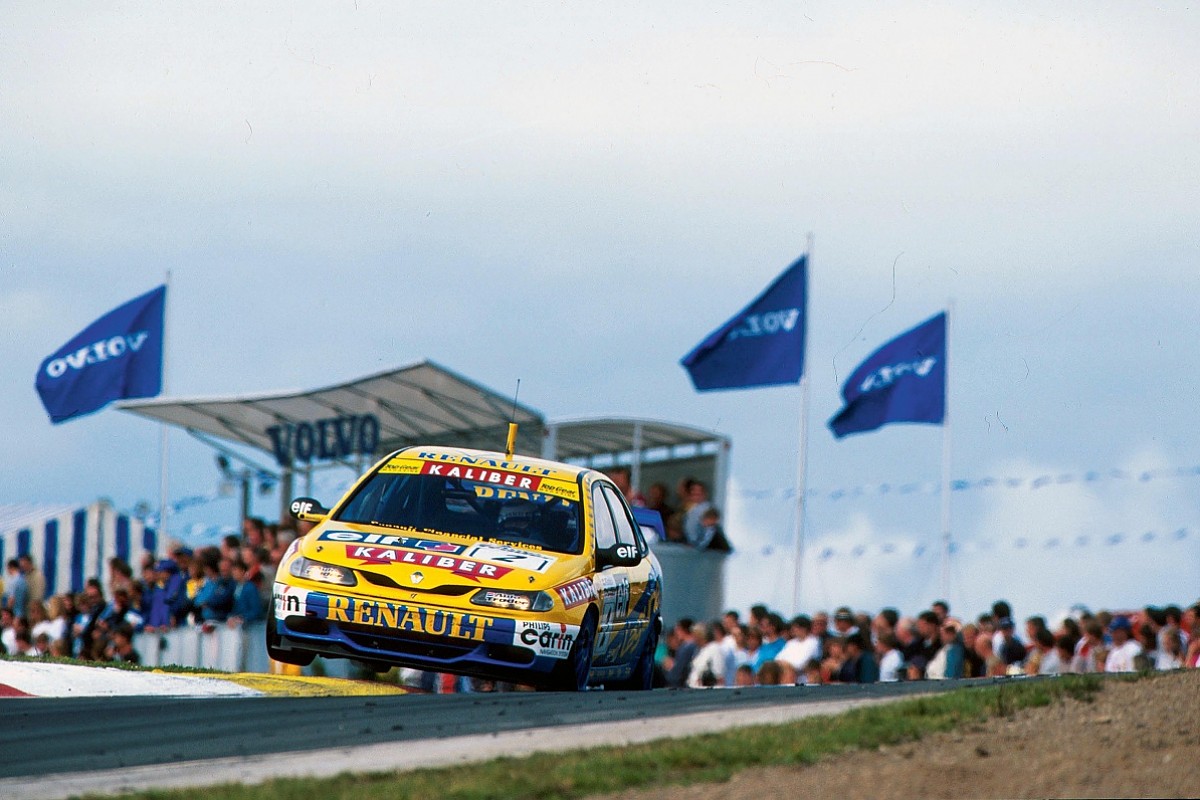 Champion 1997, 2000
There was a single-mindedness about Alain Menu that marked him out among his contemporaries in the BTCC.
The Swiss was among the first to ride the crest of the wave that crashed down on the BTCC in the early 1990s to reshape the series - gradually, the gentlemen drivers were forced to pull over for the career-focused racers.
Menu was one of the first, perhaps spurred on by a single-seater career that failed to deliver the glories it should have, even though he made it to F3000 level. He drove for BMW initially as part of its junior team, but it was when he was picked by Renault to lead its maiden factory BTCC bid in 1993 that his tin-top career kicked into life.
A title in a Laguna followed, and Menu would become a lynchpin of the French firm's success until he headed for Ford in 1999.
Even that didn't stop him, as a second title followed in 2000 in a Prodrive-run Ford Mondeo, probably the most expensive and high-tech BTCC car ever, to sign off the Super Touring era for a man who had been a consistent winner throughout.
And it is that longevity, plus his unstinting pace throughout that period, that means he was a thorn in the side of anyone who wanted to take a crown in that eight-year period. He has gone toe to toe with several of those who took part in our poll - and they clearly haven't forgotten him.
1 - Andy Rouse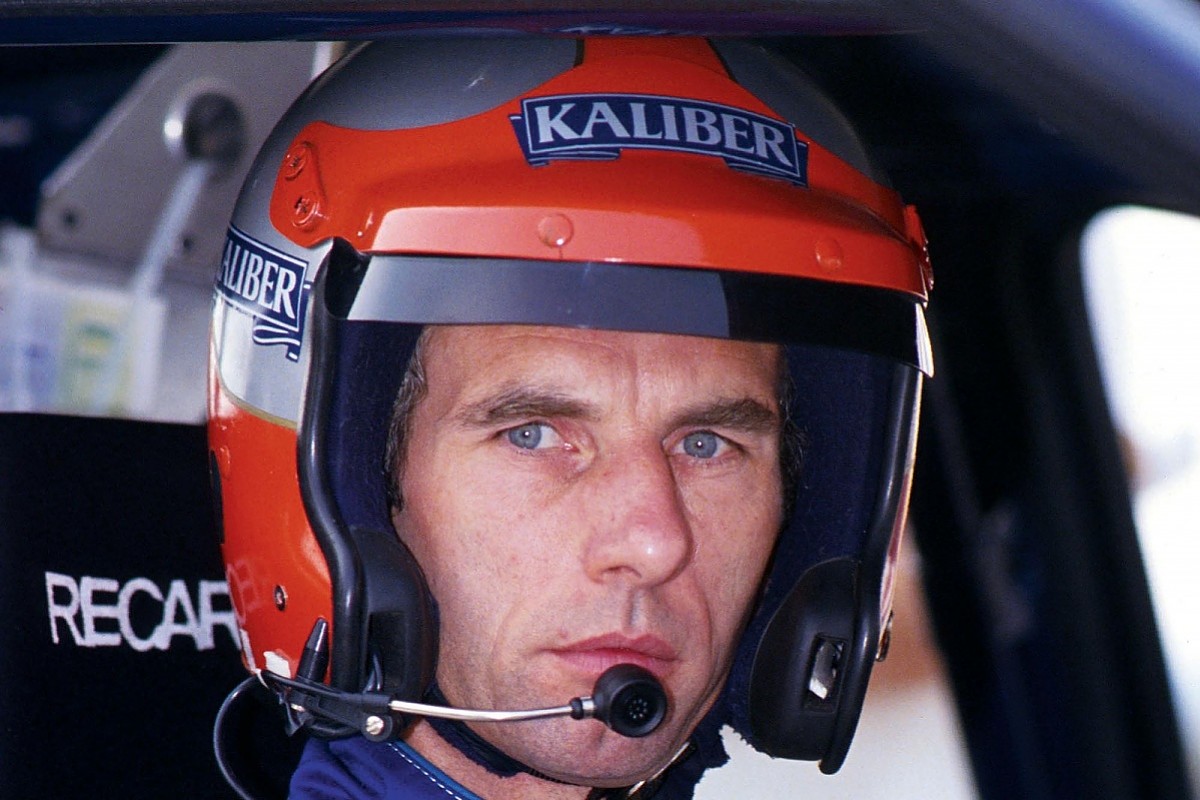 Champion 1975, 1983, 1984, 1985
Andy Rouse has won more BTCC titles than anyone else, but his legacy in the sport runs even deeper.
The quietly spoken former single-seater racer was an expert engineer too and, once he turned his attentions to Ford's monstrous Sierra RS Cosworth and later the RS500, an iconic motorsport marriage was blessed. But that was towards the end of a long career in the category.
Rouse's first title came with one of the series' closest ever seasons. Three competitors were level on points after the 11 rounds - the amount of points awarded was dependent on the number of starters in each class. Stuart Graham (Chevrolet Camaro), Win Percy (Toyota Celica) and Rouse (Triumph Dolomite Sprint) all finished on 75 points after winning their class at the final round at Brands Hatch. But Rouse's greater number of class wins gifted him the crown.
In 1980, Rouse's former employer Broadspeed closed down and he bought the hardware to create Andy Rouse Engineering. There were further titles in the 1980s in an Alfa Romeo GTV6 and a Rover SD1, but the real hit came when he switched to Ford.
"We had talked to Ford quite a lot when I was running a Capri," he says. "We knew the Cosworth was coming, and they got in touch with us. It was perfect timing - we had just moved into bigger premises in Coventry. We were ready."
Rouse initially used a Ford Sierra XR4Ti in 1985: "It used a lot of the same suspension parts and had the same chassis as the Cosworth that was to come and it was also turbocharged, so we gained some knowledge there. So we had already done our research when the RS Cosworth came along in '87. It was a great car but the handling was interesting - we weren't allowed to lower it as much as we wanted to."
He built a number of cars for customers - they were the only weapons for outright race success - but those pesky lower-class cars could still steal in and nick the overall honours. There were two class wins for Rouse, whose battles with the likes of Tim Harvey, Steve Soper and Robb Gravett had the TV viewers enthralled, but the overall crown eluded him.
Rouse moved on to the Super Touring era and was instrumental in the two-litre revolution. He ran Toyota's campaign for a couple of years before returning to the Blue Oval until the end of 1995, by which stage he had stepped down as a driver.