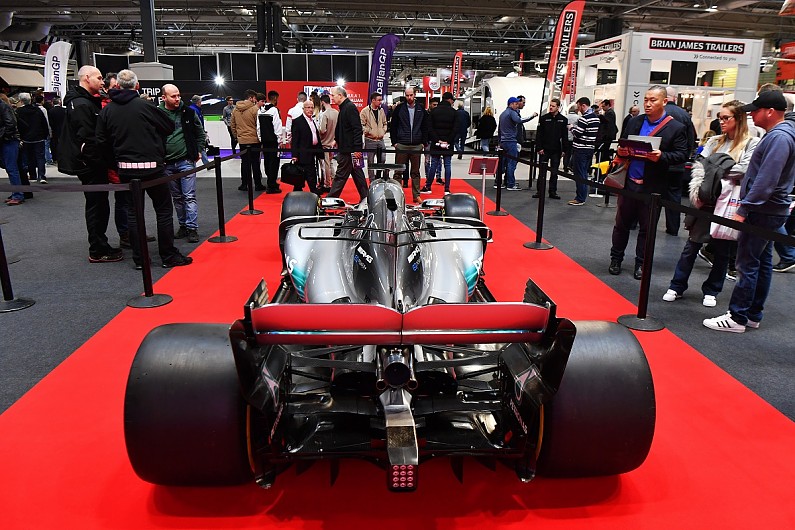 Concepts that predict 2090 race car and circuit design will be displayed at the Autosport International Show in January to mark the 70th anniversary of Formula 1.
The #Autosport2090 project will invite students, motorsport fans and engineers to preview the future of the sport - focusing on the direction of motorsport and the changing role of the driver.
Launched in association with the Automobile Club d'Ouest, organising body of the Le Mans 24 Hours, #Autosport90 will celebrate 70 years of both grand prix racing and Autosport Magazine as well as predicting the 2090 Le Mans grid.
Pierre Fillon, president of the ACO, said: "We introduced the disc brakes [to Le Mans] in the 1950s and hybrid power to motorsport in the 2000s.
"The goal of going faster and further on less energy is key to winning a 24-hour race.
"In 2090, racers could be flying as well as driving.
"The cars could be communicating with each other with increased autonomy to support the driver.
"We envisage pollution-free cars competing at high speed.
"The role of racing is to inspire and achieve new heights in technology"
The project will cover a range of categories, including F1, endurance racing and off-road competition.
Universities, which account for 75% of all motorsport research, will be able to submit their "realistic" vision via concepts and 3D renders.
The leading ideas will be analysed and debated, including discussions about hydrogen power, autonomous racing and artificial intelligence.
The most successful concepts to be displayed at the Autosport International Show, running from January 9-12 at the National Exhibition Centre in Birmingham.
Autosport International sales manager Andy Stewart added: "We are extremely excited about utilising the foundation Autosport has established over the past 70 years and turning our gaze forward with the #Autosport2090 campaign.
"With so many influential and respected industry professionals set to join us for another edition of Autosport International, we will be uniquely placed to lead the discussion on how we can expect the car, driver and circuit to develop by the time Autosport is celebrating another 70 years.
"The next generation of designers and engineers will have the opportunity to showcase their concepts at Autosport International in front of the world's media and industry experts.
"This will be a major coup for any university."