The World Touring Car Cup will switch from Suzuka's full Formula 1 layout to the shorter East Course for its 2019 round due to complications with the track's barrier set-up.
Suzuka's full layout is generally fitted with the urethane safety barriers required for FIM-sanctioned motorcycle events.
These do not conform to FIA car racing homologation, so are removed for events such as F1's Japanese Grand Prix and cannot be used for the WTCR's joint bill with Super Formula on October 25-27.
Domestic championships including Super Formula and SUPER GT do not face the same restriction.
Because the urethane barriers are required for events and tests in the fortnight between the F1 weekend on October 11-13 and again after WTCR's visit, it has been decided to switch to the 1.394-mile East track from the 3.6-mile main layout as there will be time to change the barriers on the shorter version.
A 14 day period is required for the full barrier change process on the complete track - seven days to remove the urethane versions and seven to reinstall them.
The East Course uses the first part of the F1 circuit, including the S bends, before a sharp right-hander going into the Dunlop Curve takes cars back onto the start/finish straight just after the chicane exit.
It was used for the WTCR's World Touring Car Championship predecessor's 2011-13 events at Suzuka.
Last year there was sufficient space in the Suzuka schedule for the barrier change to happen around the 2018 edition of the WTCR/Super Formula double bill. F1 was three weeks before that event last year.
Francois Ribeiro, head of WTCR promoter Eurosport Events, said: "Safety is always the number one consideration.
"Using the East Course ensures WTCR Race of Japan will go ahead as it's [not] possible to change three kilometres of urethane barriers in the limited time that's available before and after the scheduled race weekend.
"The East Course is a tried and tested layout for World Touring Car racing, and we look forward to some great action."
Leading Japanese Audi squad Hitotsuyama Racing - which races in SUPER GT and TCR Japan - will join the WTCR field at Suzuka as a wildcard with two RS 3 LMS for double Japanese Formula 4 champion and current Japanese F3 frontrunner Ritomo Miyata and sportscar racer Ryuichiro Tomita.
WTCR to Spain in 2020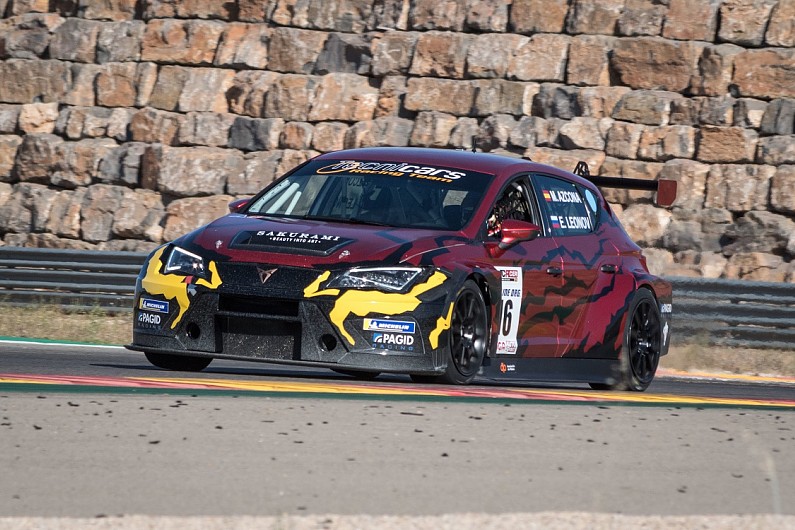 WTCR has also announced that it will race in Spain in 2020 for the first time since the WTCC's 2005-12 Valencia appearances.
A round at MotoGP venue Motorland Aragon will be part of the WTCR's calendar when it is officially announced.
Circuit general manager Santiago Abad called the WTCR event "an immense pride and a future bet, supported by a long car racing heritage in our region".