Williams Advanced Engineering will supply the batteries for the multi-make E TCR series that is due to launch in 2020.
WSC Technology, a subsidiary of the WSC Group behind the TCR concept, revealed last year it had begun work on an electrified version of the TCR framework and revealed in October that a standalone series for electric cars would be created.
Initial details of car specifications were released in March 2018, and WSC has now charged WAE with responsibility for the design, development and manufacturing of its common batteries.
The group, which produced the battery for FE's first generation of car, was also announced on Wednesday as the new battery supplier for the off-road Extreme E championship - which was originally due to use spec batteries and motors from McLaren Applied Technologies.
"The team at Williams Advanced Engineering is delighted to be able to bring our award-winning expertise in electrification to ETCR," said Iain Wight, Williams Advanced Engineering's business development director.
"With the experience, skills and know-how accumulated within Williams from electrifying motorsport and road-going cars, we're excited to work with the team at WSC Group to continue the progress of electric vehicles and racing to inspire the future of sustainable mobility."
In announcing its tie-up with WAE, E TCR said it wanted to "position itself as the leading motorsport platform for R&D of electric vehicle technologies to be applied to road cars" in the future.
WSC president Marcello Lotti said: "Williams is synonymous with success in motorsport.
"The company's achievements speak for themselves. We are proud of this agreement that associates the Williams name with a new and ambitious brand like ETCR.
"We are delighted to work together with a partner that knows all about motorsport and whose expertise will surely contribute to make ETCR successful.
"WSC Group is the owner of the TCR brand, arguably the most successful motorsport category in recent years that has completely reshaped touring car competition globally.
"It was a logical step for the company to use its vast know-how in the application of new technologies."
E TCR cars will feature a common supply package of motor, gearbox and inverters, and the platform will utilise the same "chassis concept" currently used in TCR.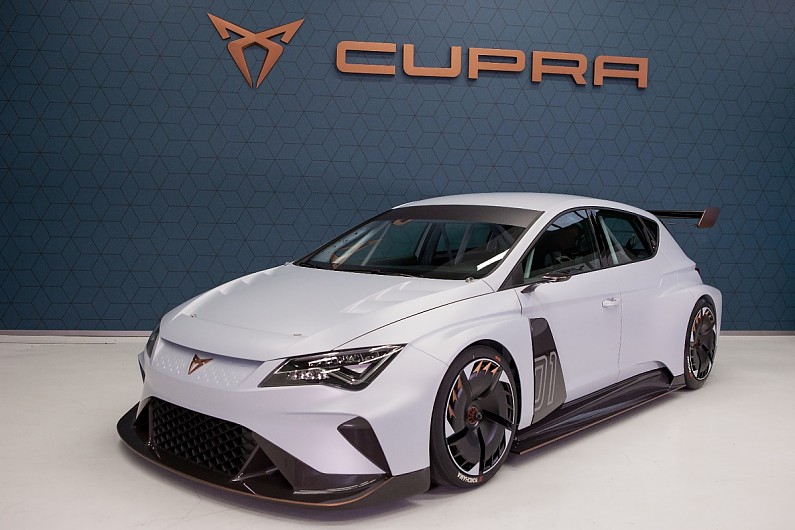 SEAT's performance brand Cupra is currently the only manufacturer to have developed a car to E TCR regulations, and demonstrated the car at the TCR Europe season finale at Barcelona last year.
Hyundai is also believed to be working on an electric version of its Velostar TCR model.
Autosport has produced a standalone special magazine to celebrate our 70th birthday. All current print subscribers will receive a copy for free. To order your copy of the 196-page Autosport 70th Anniversary issue, please go to: autosport.com/autosport70th