The Extreme E electric off-road SUV racing championship will use batteries provided by Williams Advanced Engineering and not McLaren Applied Technologies as had been previously announced.
When XE was officially launched in January 2019 it stated that its cars would run spec MAT batteries and motors.
But today the series has unveiled a new partnership with WAE, which produced the batteries for ABB FIA Formula E's Gen1 car, to cover the first two XE seasons.
XE and FE co-founder Alejandro Agag explained that SUV series had ultimately opted against using the MAT battery to ward off potential complaints about intellectual property concerns.
Agag explained that the XE "prototype is [still] going to have a McLaren battery".
"But to be totally honest," Agag told Autosport, "the McLaren battery has been developed and paid for by the Formula E teams.
"And there is [potential for] some IP concerns - as if McLaren could directly sell that battery to another championship without having any conflict.
"It's possible that it would have been possible - we don't know, it's a question mark. I'm not saying there is an IP concern, I say there is the possibility of an IP concern.
"Of course we, therefore, don't want to have any confrontation with the Formula E teams and manufacturers, so we decided to go for a solution that avoids any IP questions because Williams is a completely different technology."
When asked if that meant different battery cell technology to the current FE variety, Agag said: "It's different cell technology - because the races are different.
"This [WAE] battery has specific cell technology [that is] ideal for the races we want to do, which are short bursts of a lot of energy for 10-15 minutes."
Regarding the decision to partner with WAE in another electric motorsport category, Agag said: "The key element for any electric championship - the heart - is the battery.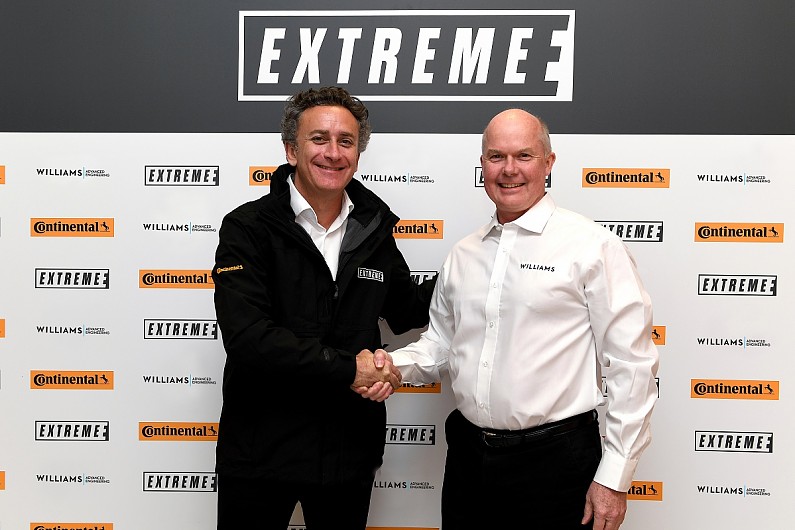 "And to again have the same partner as we had in [FE] Gen1 with Williams Advanced Engineering, which did a fantastic job and delivered what needed to be delivered, is a great guarantee of delivery.
"We're going to have really great technology on those batteries because those cars are going to be over twice the power of a Formula E car.
"We're going to be over 400kW of power coming out of those batteries."
WAE managing director Craig Wilson, pictured on the right above, added in an XE statement: "Williams Advanced Engineering is very much looking forward to powering Extreme E, showing the capabilities of electric vehicles even in really tough conditions.
"We've taken the technology for electric vehicles from the race track to the road and it'll be great to drive public awareness and acceptance of them still further with the challenging conditions of Extreme E."
It was announced last week that FE chassis provider Spark Racing Technology will build the base chassis of the XE car.
FE will act as the operator of the XE series, which is aiming to launch in January 2021.