A number of high-profile names from the world of motorsport will compete in the inaugural season of the TitansRX rallycross series in Europe this year.
The new-for-2019 series is a single-make category which runs Pantera RX6s that have been developed by MJP Racing and have a similar level of performance to that of a current World Rallycross Supercar, but for just a fraction of the price.
Of the star-studded driver line-up competing at the next round at Lydden Hill this weekend, no fewer than four homegrown drivers are expected to feature.
These include 2013 British Touring Car champion Andrew Jordan - who is competing full-time in TitansRX - and a wildcard entry in the shape of former Top Gear 'Stig' and ex-Formula 1 driver Perry McCarthy. Also taking part will be 2016 British Rallycross champion Dan Rooke and sportscar driver Oliver Webb.
Irishman and World Rally Championship driver Craig Breen, who made his rallycross debut at the second round of the season in Essay, France, will also compete.
"I love Lydden Hill, I was there not long ago to do some circuit racing and I just love the whole environment, how you can see everything from anywhere pretty much," said Jordan, who was the first Brit to finish on the World Rallycross podium at Lydden Hill in 2014.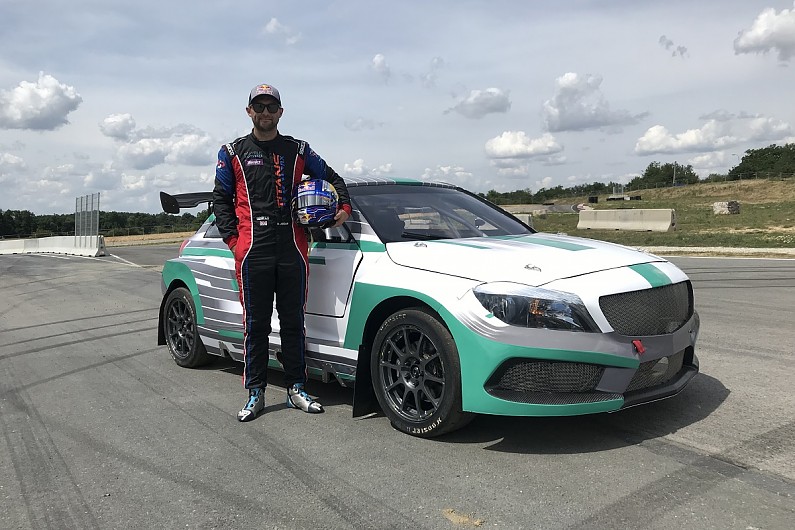 "It'll be really interesting that everyone's in the same car, that's something I'm really looking forward to, in theory it should be more down to driving. The fact that they're all the same cars excites me a lot."
Aside from the local heroes, the driver with perhaps the biggest calibre competing at Lydden Hill is Nelson Piquet Jr. The maiden Formula E champion and ex-Formula 1 driver is due to compete at four venues throughout the season. And the Brazilian is no stranger to the unique discipline of rallycross, having competed in the now defunct Global Rallycross series between 2013-16 in America.
"Rallycross is actually really fun and I enjoyed doing it a lot in America," he said. "What TitansRX is trying to do is make an equal car, a cheaper car that delivers the same show, delivers the same kind of racing but with a much smaller budget.
"Rallycross for its whole history has always been very successful without spending too much money but the last six years budgets just sky rocketed.
"TitansRX however uses a one-design car that delivers the same show and racing as Supercars but with a much smaller budget.
"I think they're trying to find a format that will bring costs down."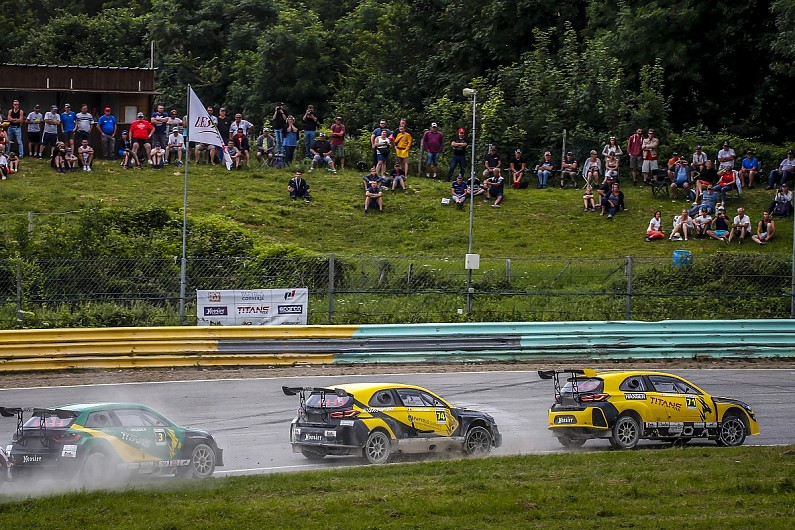 Twelve rounds will take place at six venues throughout the year for the new series, including in France, Great Britain, Portugal, Austria, Hungary and Germany.
Piquet had a baptism of fire at the opening round last month in Essay, failing to make the final on both days as Toomas Heikkinen and Timmy Hansen took a win apiece.
The next round of the championship will be at Lydden Hill on Saturday and Sunday, a venue Piquet has raced at before when he competed in the RX Lites Cup in 2014.
"I remember racing at Lydden Hill," recalled Piquet.
"It is totally different to Essay. All tracks of TitansRX are classic rallycross and not artificial or temporary. So I look forward to all of them.
"Rallycross is pure adrenalin especially the launches. The cars are really close together and we have contact as soon as we let go of the brake. Truly nerve wrecking!"