World Rally Championship driver Mads Ostberg could mix rallying with a competitive rallycross debut in the 2019 season.
The Norwegian tested an ES Motorsport Skoda Fabia Supercar for the first time at the Mettet circuit in Belgium on Tuesday.
Ostberg spent Monday and Tuesday evaluating his options for the future, having lost his WRC seat at Citroen when it elected to only run two cars for Sebastien Ogier and Esapekka Lappi next year.
"The last two days have made things a lot more clear in my head," Ostberg told Autosport.
"Things have changed a lot this week and, for me, they have changed for the better.
"I want to make a decision before the end of this week, I will be able to confirm more then.
"Unfortunately I can't say a World Rally Car drive is going to happen for me.
"It's more likely to be something with WRC2 - but one of the possibilities could open things for me to do more [in WRC]. We have to see."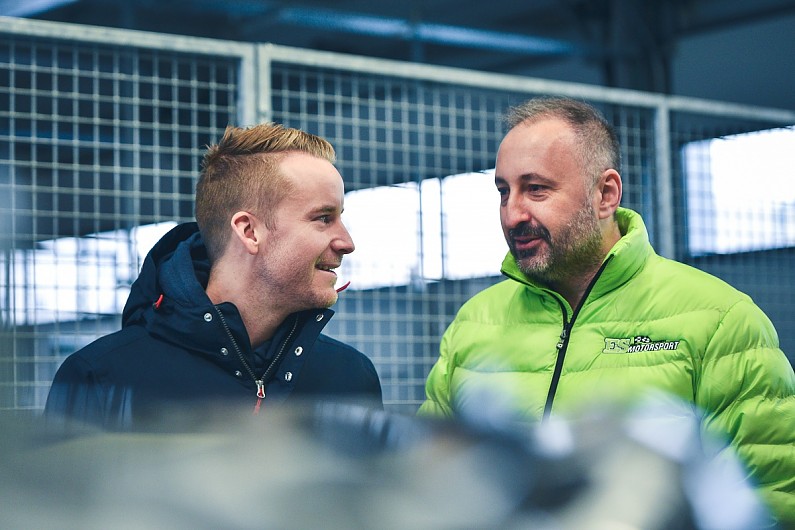 Asked about rallycross and the potential for a split programme, Ostberg said: "That's possible. I have tested the rallycross car and it was a lot of fun to be honest, I really enjoyed it.
"I've seen events and I've been on a few [rallycross] tracks but always with a rally car, so this was the first time I drove a Supercar.
"The WRC cars these days are quite fast as well so it was not such a big difference as it probably would have been five years ago.
"I'm not ruling out the possibility of doing some [World RX] events, but I think to do the full championship might be difficult.
"It's completely depending on my plans in rallying. I would be honest and say rallying is still my target for the next years to come, but it was my first experience of rallycross and I really loved it - so I'm not ruling out anything."
Ostberg's countryman Andreas Bakkerud, who has been left without a World RX drive after the EKS Audi team ended its rallycross programme, will drive the Fabia on Wednesday.